Tabish Khan the @LondonArtCritic picks his favourite top 5 Art Exhibitions to see in London this Winter. Each one comes with a concise review to help you decide whether it's for you. Those looking for more shows should check out his top shows to see in November, where all remain open to visit.
Universal Everything – Lifeforms & Richard Mosse – Broken Spectre at 180 The Strand
A walking figures changes between different materials and dancers appear to break into pixels in a digital wind tunnel – welcome to the experimental and playful immersive art of Universal Everything. While in a separate space within the same venue Richard Mosse takes on the far heavier topic of the destruction of the environment with a particularly affecting film of Indigenous persons and their anger towards those pillaging the Amazon. Until 30 December & 18 December, ticketed.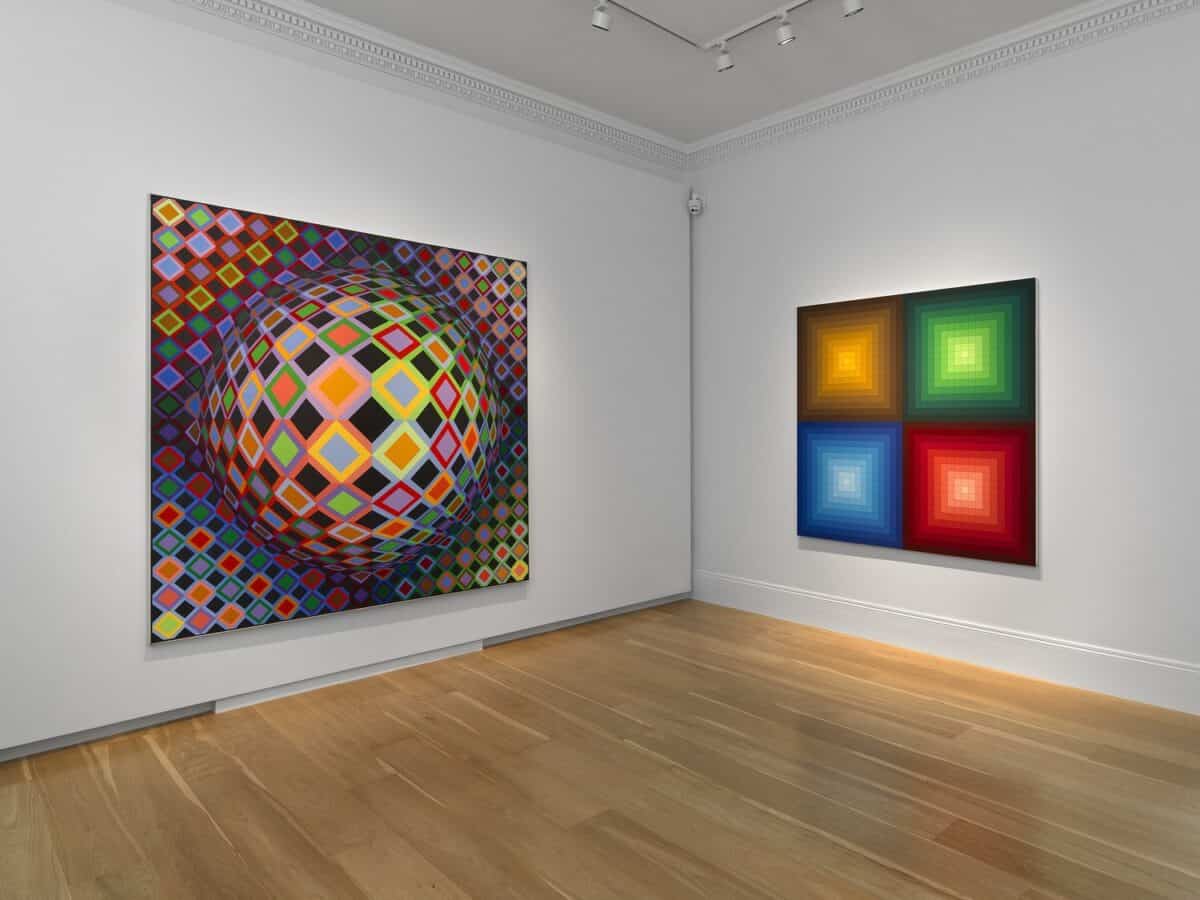 Victor Vasarely: Einstein in the Sky with Diamonds @ Mazzoleni
Make sure you're standing firm, as looking at these large scale colourful works will mess with your eyes and may make you feel dizzy and unsure of your footing. This exhibition brings together ten works by 20th century artist Victor Vasarely from his earliest black and white works through to the massive optical illusions that will mess with your eyes and your head. Until 16 December.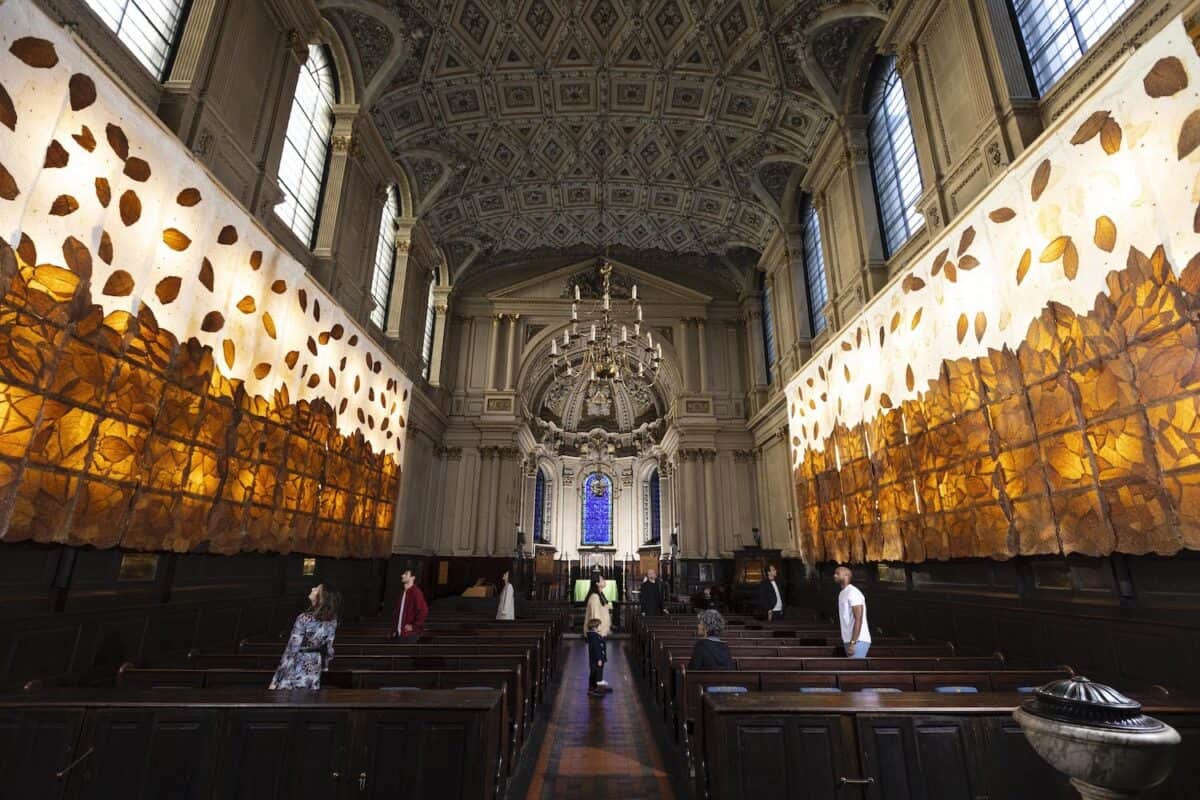 Lidia Leon: Conexion @ St. Mary le Strand
The walls of this beautiful church are now adorned with large dried tobacco leaves, that throb with the pulsing lights behind them. It's the work of artist Lidia Leon, an artist from the Dominican Republic whose family has ties to tobacco farming – a major industry in her home country. It's a show about connecting us with nature and it's a beautiful installation inside a stunning church. Until 11 December.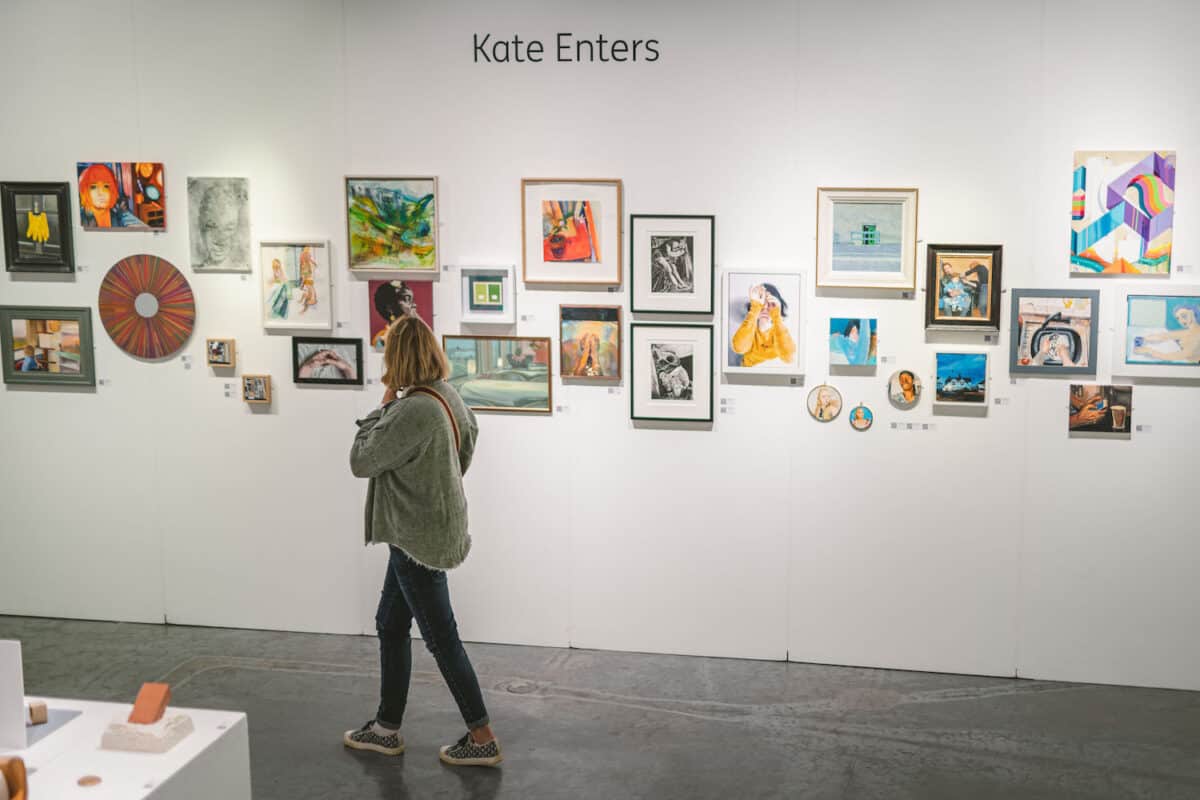 ING Discerning Eye @ Mall Galleries*
This mixture of invited artists and open call selections ensures a wide variety of artists and art styles.. Plus the limitation in size means plenty of affordable works are on display for those who want to buy art at reasonable prices – and I've bought works from previous year's exhibitions. Until 21 November.
Lucian Freud: Interior Life @ Hazlitt Holland-Hibbert
All the Freud attention may be on The National Gallery but there's also this excellent smaller show of his work that contains some fab etchings include a self -portrait and touching works of his mother, plus photographs by David Dawson showing Freud at home in the last months of his life. Until 16 December.
Universal Everything photo: Jack Hems. ING Discerning Eye photo: Ed Rees. All images courtesy respective gallery and artist.
* Tabish Khan is a trustee of Discerning Eye
Categories
Tags