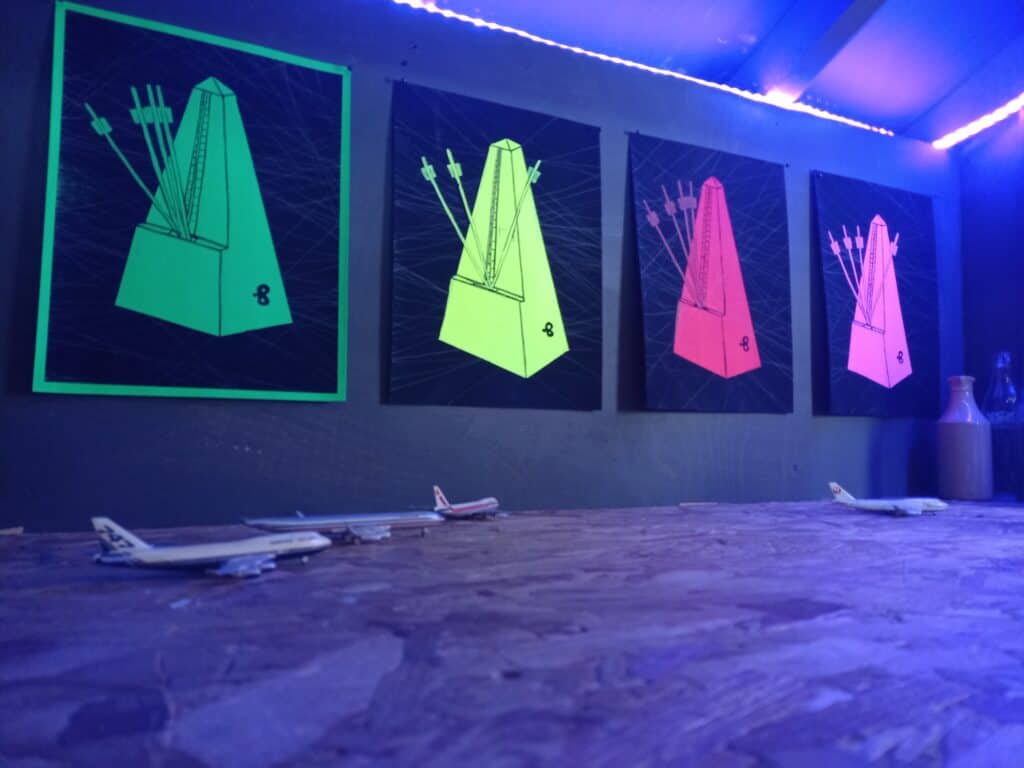 Hiraki Sawa: installation view of the Attic Shed in flown, 2022
Fancy a quiet stroll around some shows? It's tricky to be sure which galleries are making the effort to stay open through August and which are packing up for the summer – listings are often unreliable and / or gallery sites uninformative. So here are four shows within walking distance which I would recommend, at galleries which have told me they will be open usual hours for the rest of the month:
Hiraki Sawa: 'flown' at Parafin
Japanese-born Hiraki Sawa recently had to leave the London studio within which he had a shed-like studio-within-a-studio to work on his animations. In that spirit, he has used salvaged materials and his own possessions to create a sequence of room-like structures taking over the gallery to make found object constructions within which his films and drawings appear, domestic yet surreal and stressing the passage of time. It's the most intimately absorbing show in London now. These metronomes and planes can be found by climbing up a ladder to an attic space.
Milly Peck: 'Front of House' at Vitrine
Milly Peck: Alessandrino, 2022
Milly Peck calls her new wall-works 'Teatrini', recognising both their origin in a residency in Rome and the example of the great Fausto Melotti series of that name shown at Hauser & Wirth London earlier this year. They're sculptures which operate somewhere between stage sets, architectural models and abstract paintings to suspend us – in the words of Emma Cousin's accompanying essay – 'in a balance between ironic imagination, illusion, and disappointment'.
Matthew Stone: 'Virtual Paintings' at Unit London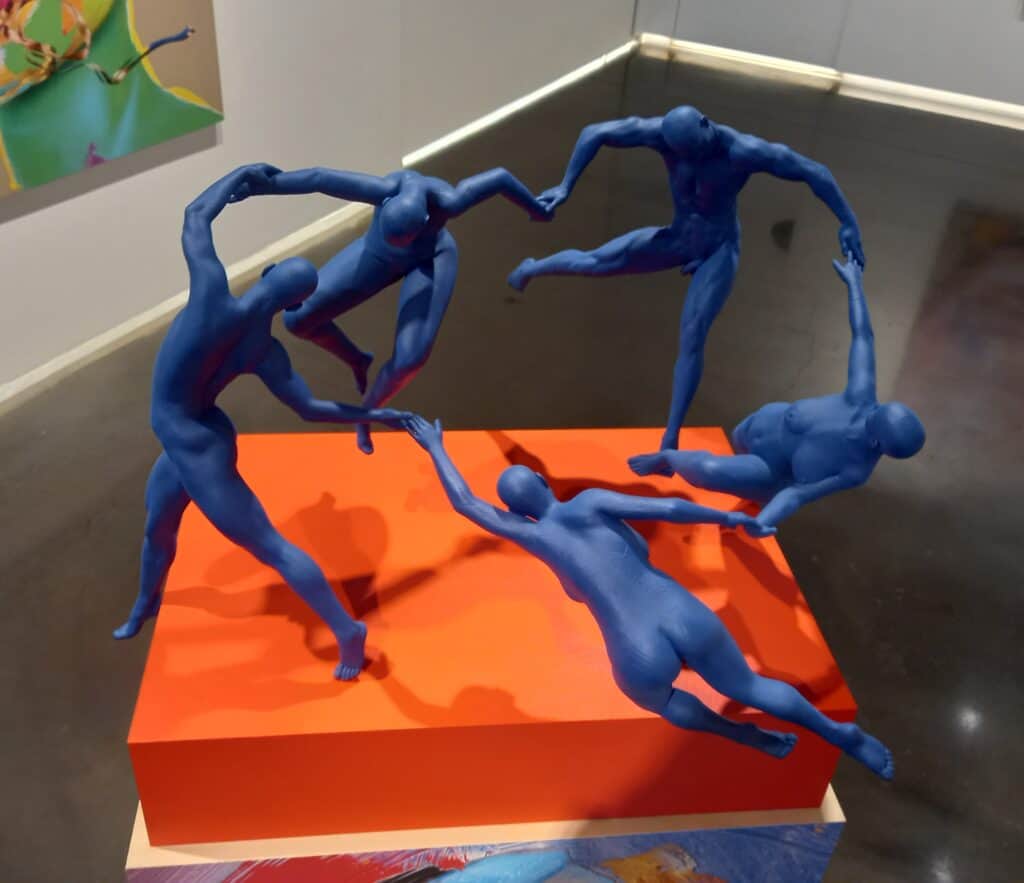 Matthew Stone: Dance (after Matisse), 2016-22
Matthew Stone works elaborately at the interface of analogue and digital, real and virtual, human and AI, for example by photographing brushstrokes to drape around avatars, allowing a computer programme to influence his results, and recycling content between works. One recycling motif is Matisse's dance which, irrespective of the elaborate processes, demonstrates effectively just how dynamic the poses are in the original masterpiece from 1910.
Frank Stella prints at Shapero Modern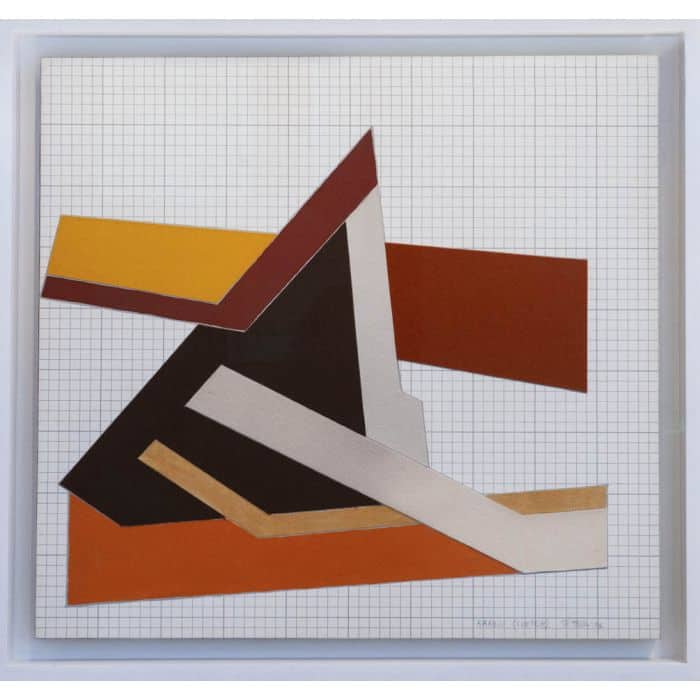 Frank Stella: Rakow, 1972
I've sort of made this show up: the general stock display across the two branches of print specialist Shapero Modern (at x and x ) includes twenty-odd  works by Frank Stella which amount to a lively survey.  'Rakow' is from the Polish Village Series showing synagogues destroyed during WW2. Stella was interested in 'a kind of geometry in wooden construction, which I would call interlocking-ness' and in how 'the trace of the destruction of these synagogues was from Berlin to Warsaw to Moscow. The development of abstraction in the twentieth century traces that same path, from Moscow to Warsaw to Berlin and back.'
Art writer and curator Paul Carey-Kent sees a lot of shows: we asked him to jot down whatever came into his head
Categories
Tags