Tabish Khan the @LondonArtCritic picks his favourite exhibitions to see in London in August. Each one comes with a concise review to help you decide whether it's for you. Those looking for more exhibitions should check out his painting exhibitions, where all but one remain open.
David Rickard: Landfall @ Copperfield
Maps are agents of politics as we see from a map of the British Empire that has been almost erased so it's just a memory, but there's also a quantum physics element to Rickard's work where he references the many worlds theory that suggests for every decision we make there's another universe out there where the alternative took place. The most playful part is the many globes that roll around the space bumping into the walls, each other and visitors – each with a different vision of borders based on the country where it was made. It's both conceptual and fun. Until 6 August.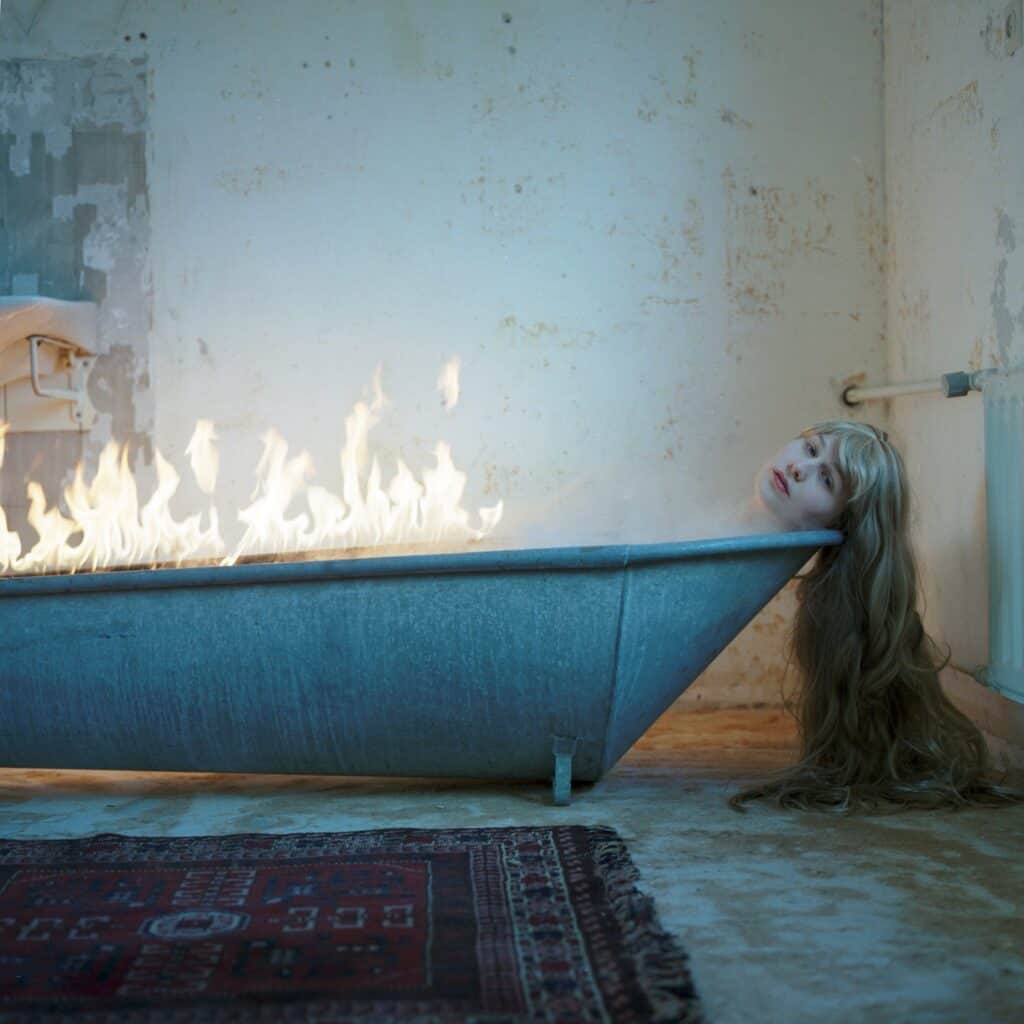 Hellen van Meene: A Danger Illustrated @ James Freeman Gallery
Hellen van Meene photographs young woman on the cusp of adulthood. While this is already a time of anxiety, she ups the ante in her recent photos where fire has been added to the staged snaps where it's all shot without any digital manipulation. It makes for powerful emotive pieces. Until 6 August.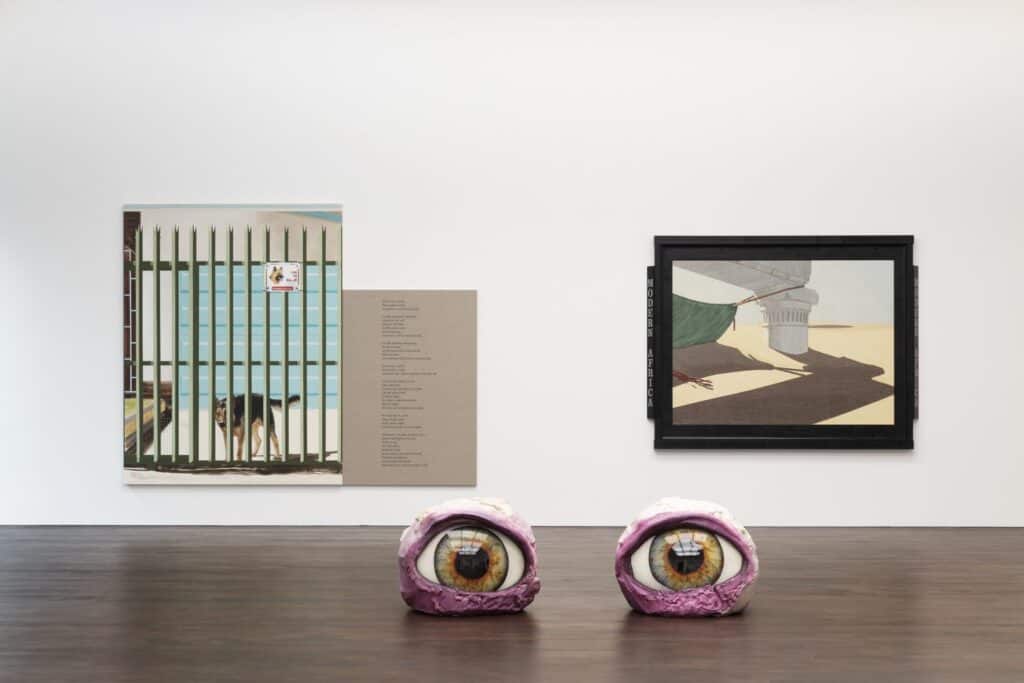 Haunted Realism @ Gagosian, Grosvenor Hill
What's real and what's not, hard to tell these days and this exhibition features artists who play with this idea whether it be a creepy pair of oversized eyes by Urs Fischer that you can see your reflection in, a water cooler made of graphite by Adam McEwen or a meta Buddha that watches itself on a TV screen. It's eerie and playful in this fantastical show filled with some top draw artists including Jenny Savile and Andreas Gursky. Until 26 August.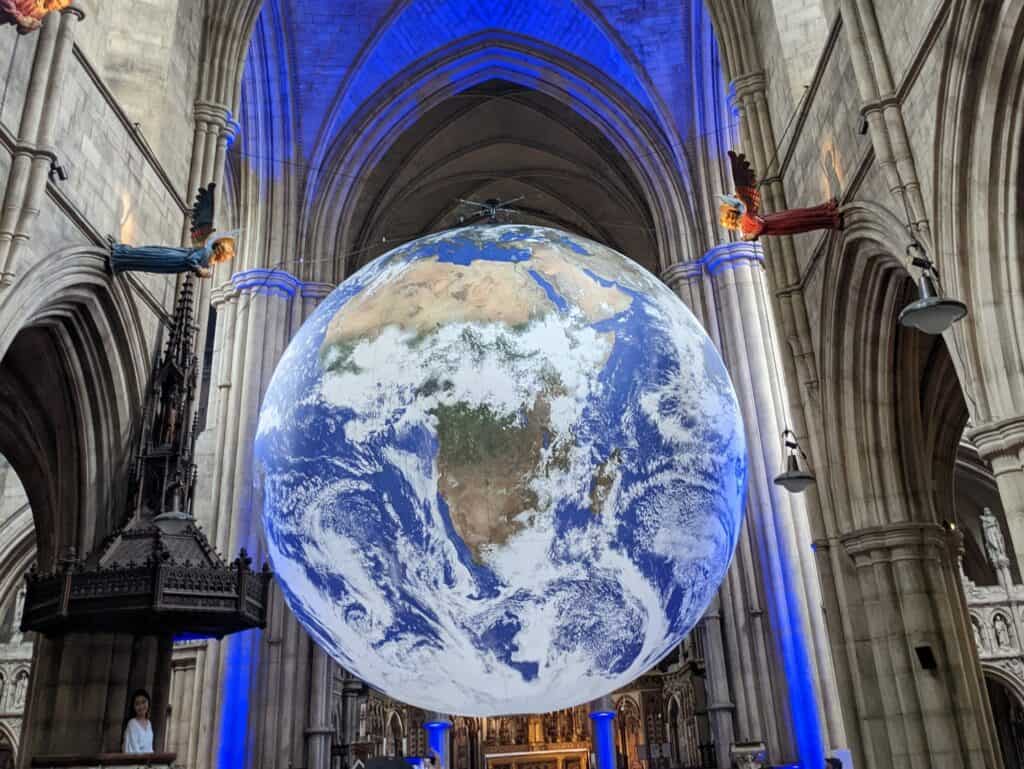 Luke Jerram: Gaia @ St John the Baptist Church & All Saints Church
After the popular display of Luke Jerram's moon last year, his Earth is now being shown inside the same church and it is once again a great setting for this spectacular revolving artwork based on high resolution photography from space. This year it will have a longer run on show at St John the Baptist Church until 6 August, before moving to All Saints for 9-13 August. Until 13 August – free, booking required.
Max Maxwell: Protean @ No 20 Arts
There's a great texture to these industrial feeling abstract pieces. What stands out as strongest for me are the smaller works on aluminium where the landscapes of South East Asia are visible, as if they are emerging from within the pieces. Until 3 September.
Categories
Tags