Tabish Khan the @LondonArtCritic picks his favourite painting exhibitions to see in London. Each one comes with a concise review to help you decide whether it's for you. Those looking for more exhibitions should check out his art installation exhibitions, where all but one remain open.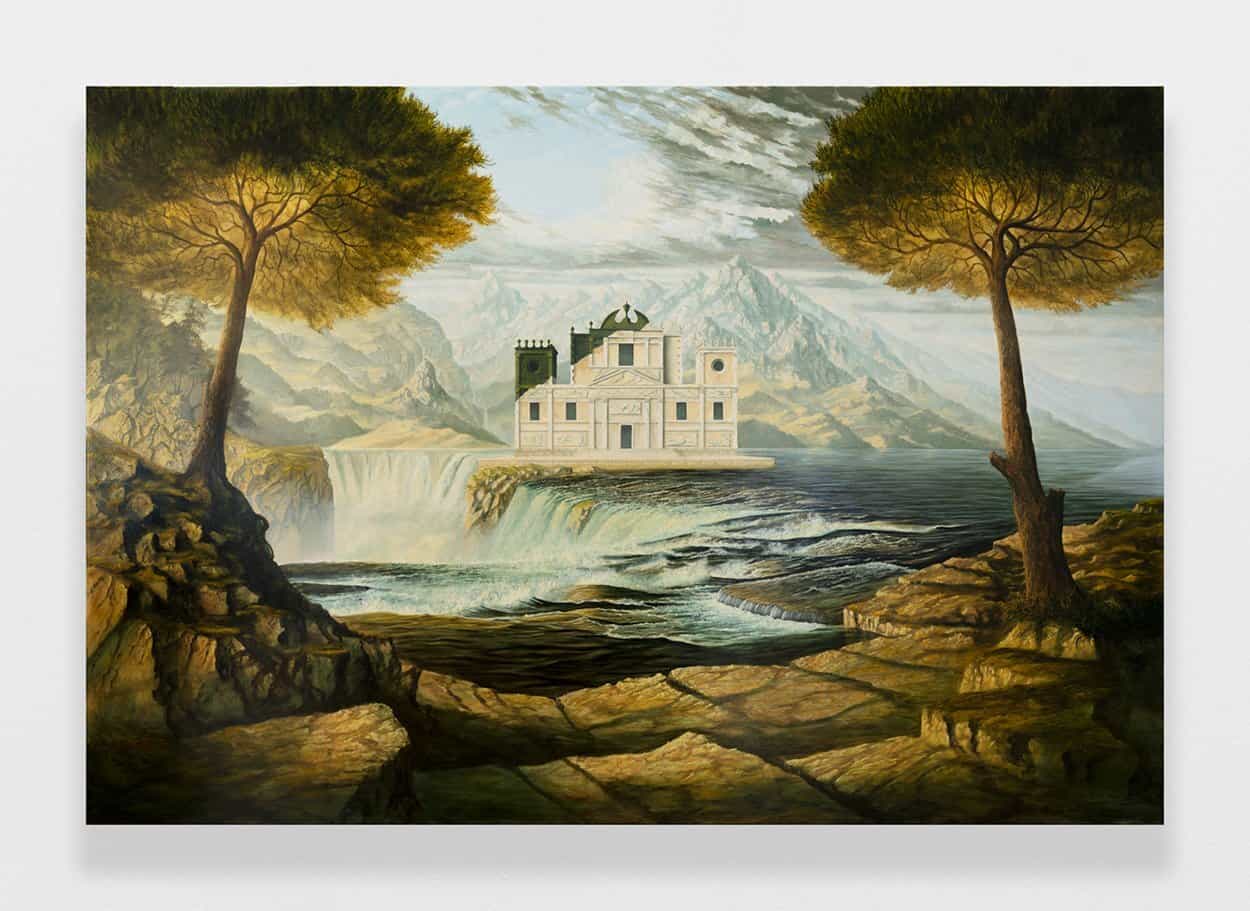 Sholto Blissett: Ship of Fools @ Hannah Barry Gallery
These stunning landscapes feature abandoned architecture as if humans have just left and nature rapidly returns to destroy it as buildings teeter over waterfalls and on unstable ground, mixing an environmental message with the rich history of Romantic landscape painting. Until 13 August.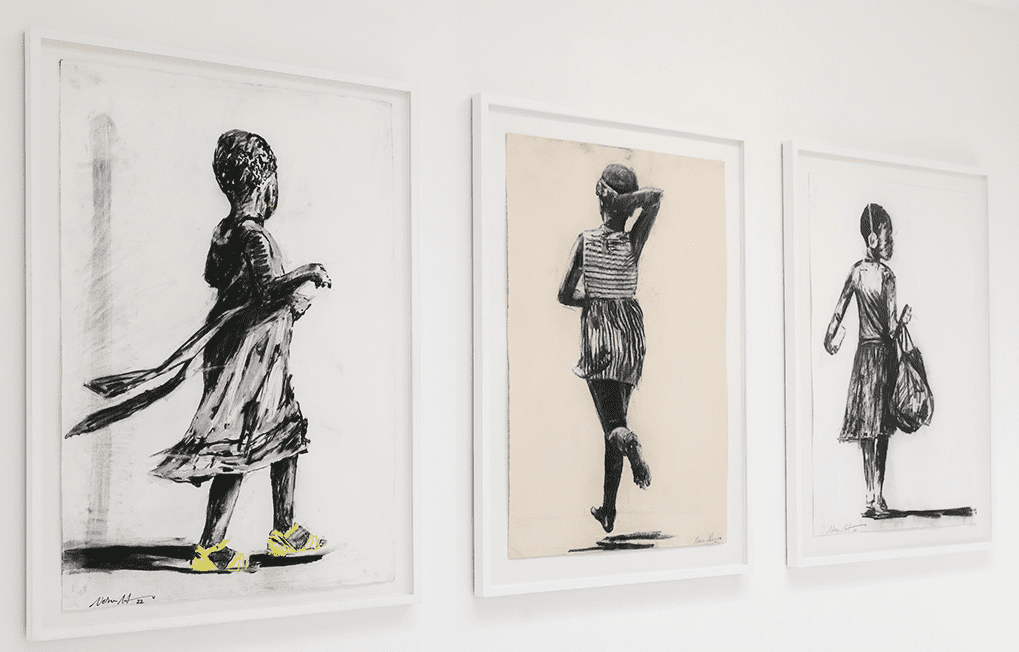 Nelson Makamo @ Rise Art, 67 Great Titchfield Street
The stereotypical picture of children in Africa is often showing them in difficult situations to raise money in charity campaigns. Nelson Makamo is showing us a different angle that also catches children playing, smiling, and at ease. These are intimate drawings and paintings where he captures a part of their innocence and spirit in his artworks. Until 25 August.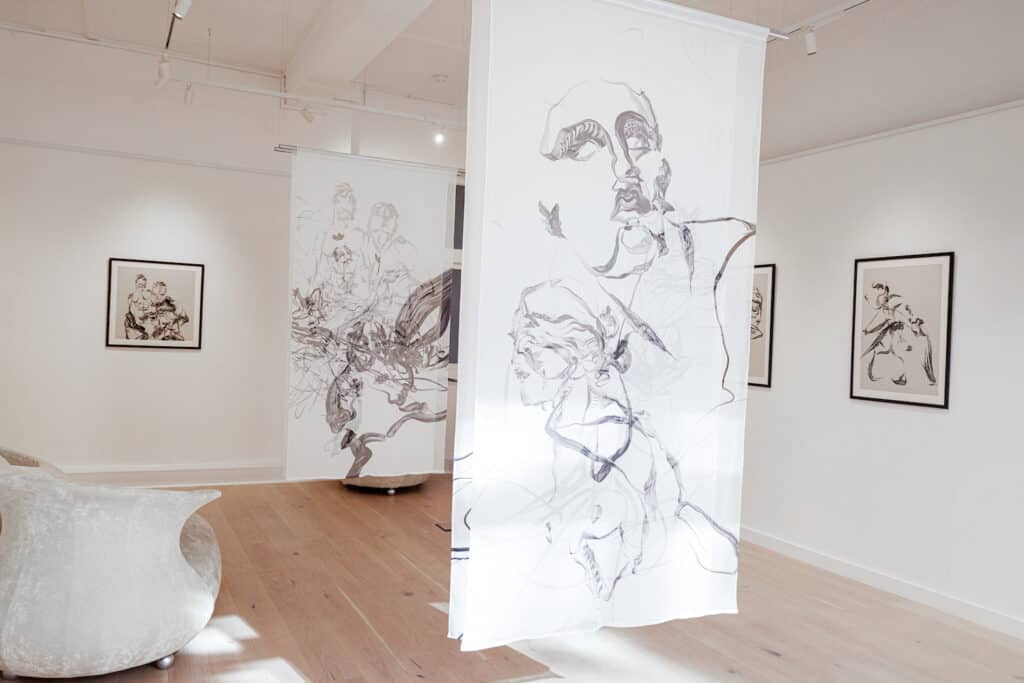 Sougwen Chung: Virtual Ink @ Gillian Jason Gallery
These simple portraits created with sparing lines look like they're made with traditional brush strokes but were in fact created in virtual reality before being printed on paper or on silk hanging within the gallery. The virtual and physical worlds are connected by these works that are beautiful in their simplicity. Until 13 August.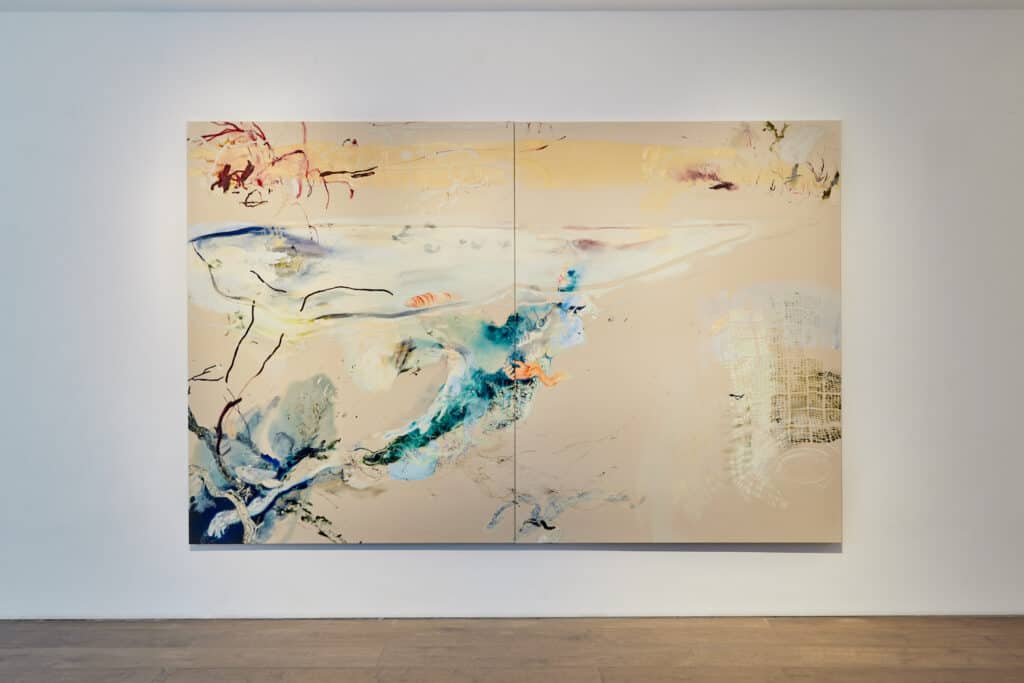 Araminta Blue: Silt @ Rosenfeld
Her large scale paintings have moved away from the more figurative works that first drew me to her work, and ventured more into the abstract – while still holding true to her impressive style. From the visible references in the pieces it's clear these new works reflect on her recent motherhood, and the switch to larger expansive pieces sees her work evolving in a new direction. Until 30 July.
Catherine Goodman: And Everything Changed @ Marlborough
Figures blend in with the natural world around them in these big expressive gestural paintings. These views of people reconnecting with nature is one for the painting fans, as the works are fantastically textured. Until 26 August.
Ross Taylor: Time of the Season @ Beers London
Bursting with colour these landscapes may be based on the real world, but amped to another level with vivid hues that make them seem almost alien. These dream-like paintings are a feast for the eyes. Until 3 September.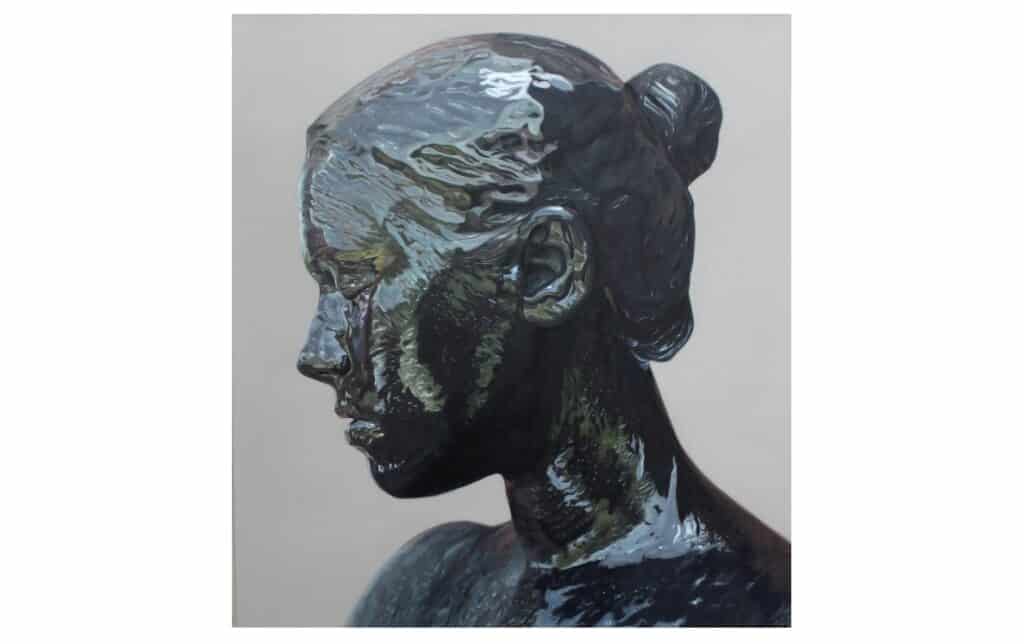 Kyle Barnes: Second Skin @ Albemarle Gallery
These hyper-real portraits show faces covered with liquid, as if dipped in oil. Most impressive being those that feel as if coated in liquid metal, as the artist has beautifully captured the reflective surfaces. Until 28 August
Ross Taylor photo: Damian Griffiths. All images copyright artist and gallery.
Categories
Tags