Tabish Khan the @LondonArtCritic has picked five exhibitions to see in London. Each one comes with a concise review to help you decide whether it's for you. Those looking for art without leaving home should read his top 5 books. All exhibitions are free to visit, some may require booking ahead.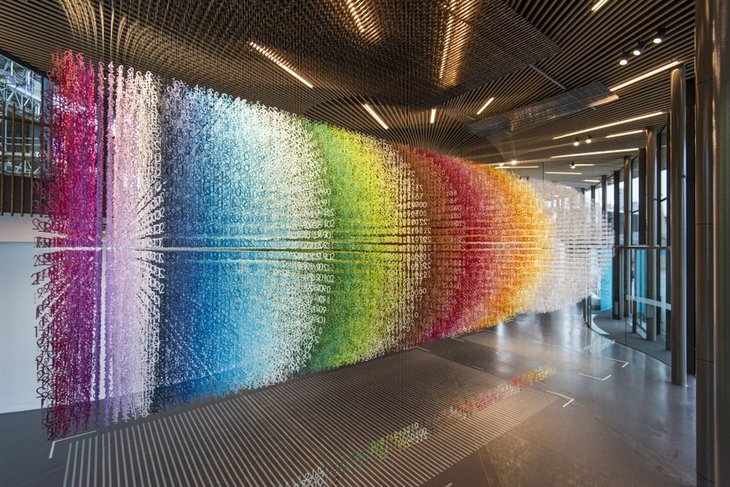 Emmanuelle Moureaux: Slices of Time @ Now Gallery
One of London's most popular immersive exhibitions has re-opened and there's not long left to see it. Gaze into a sea of differently coloured numbers, that represent the years gone by in white and a hundred shades of colour to represent a bright hopeful future. If we ever needed hope for the future, now is the time so it's a welcome dose of optimism in a world that needs it. Until 27 September.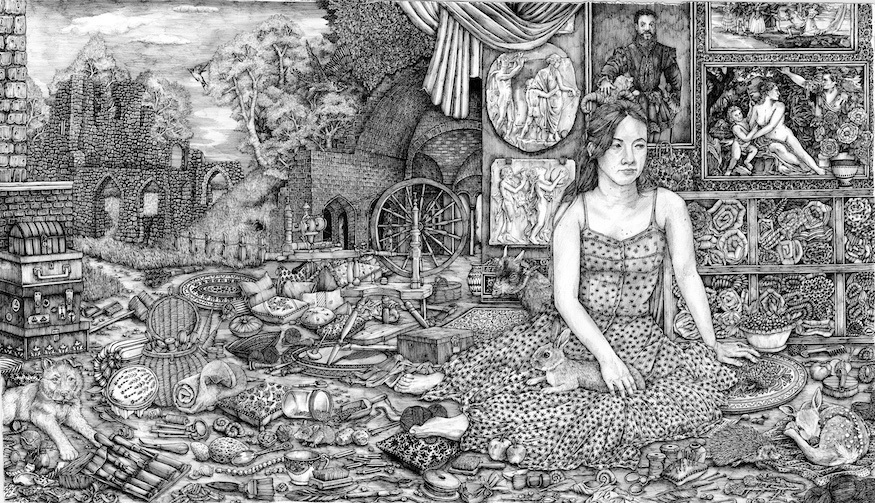 Olivia Kemp: Fieldwork @ James Freeman Gallery
These fantastically detailed ink drawings are impressive, doubly so once you realise they aren't carefully planned or sketched out first. Each one evolves as Olivia Kemp draws and this series is filled with art historical and personal references. Each one deserves a long hard look and even then you're bound to miss out on all the little details contained within each piece. Until 3 October. 
Araminta Blue: Splinters and Swimmers @ Offshoot Gallery
Swimmers appear as silhouettes underwater, grass bends in the driving rain and our eyes are drawn to holding hands. The figurative paintings by Araminta Blue are a joy to see for anyone who is a fan of the genre. There's beauty, tenderness and mystery in the surreal worlds within her works. Until 24 September.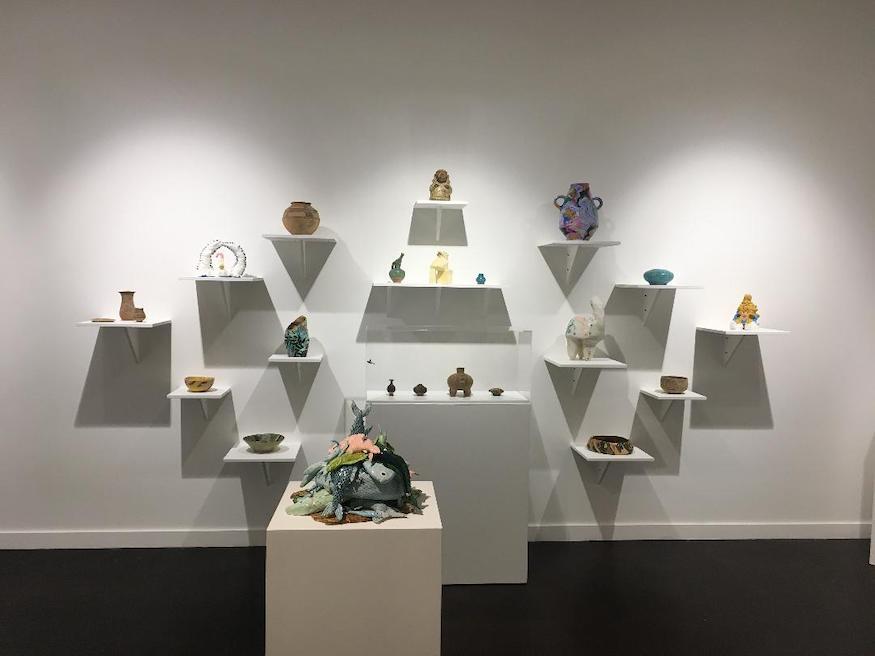 Clay @ TJ Boulting
According to the Abrahamic faiths we all came from clay and this exhibition contains works made from this most elemental of materials. From thousand year old pots to contemporary sculptures such as Stephanie Quayle's beautifully crafted bear we can see the versatility of this material and how it's been used by artists since art started. Until 30 September.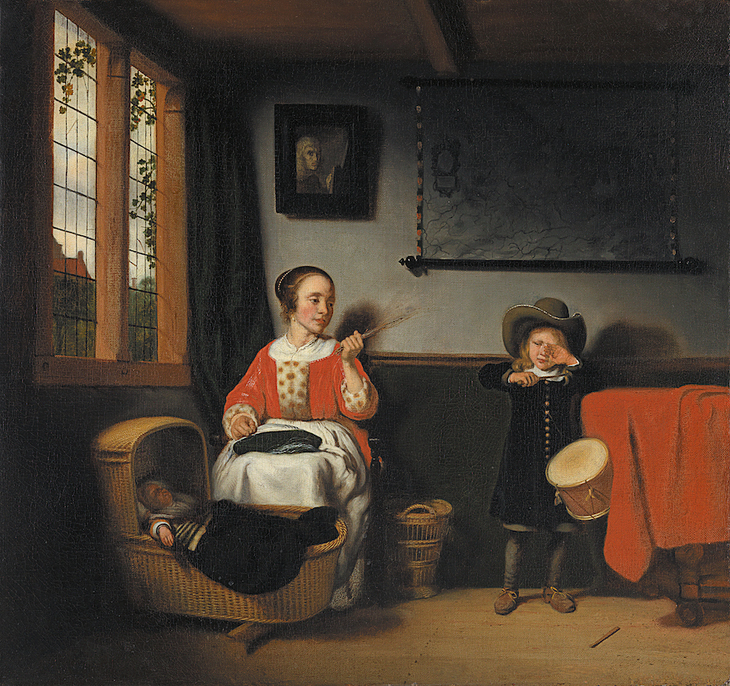 Nicolaes Maes: Dutch Master of the Golden Age @ The National Gallery
A maid eavesdropping on her mistress, a boy told off for waking a baby and a man thinking before he commits pen to paper. Nicolas Maes captures each scene with drama and lightness. These are spectacular paintings from a student of Rembrandt most will not have heard of. Until 20 September.
All images copyright artist and gallery unless otherwise stated. Maes image © Museo Nacional Thyssen-Bornemisza. Madrid.
Categories
Tags