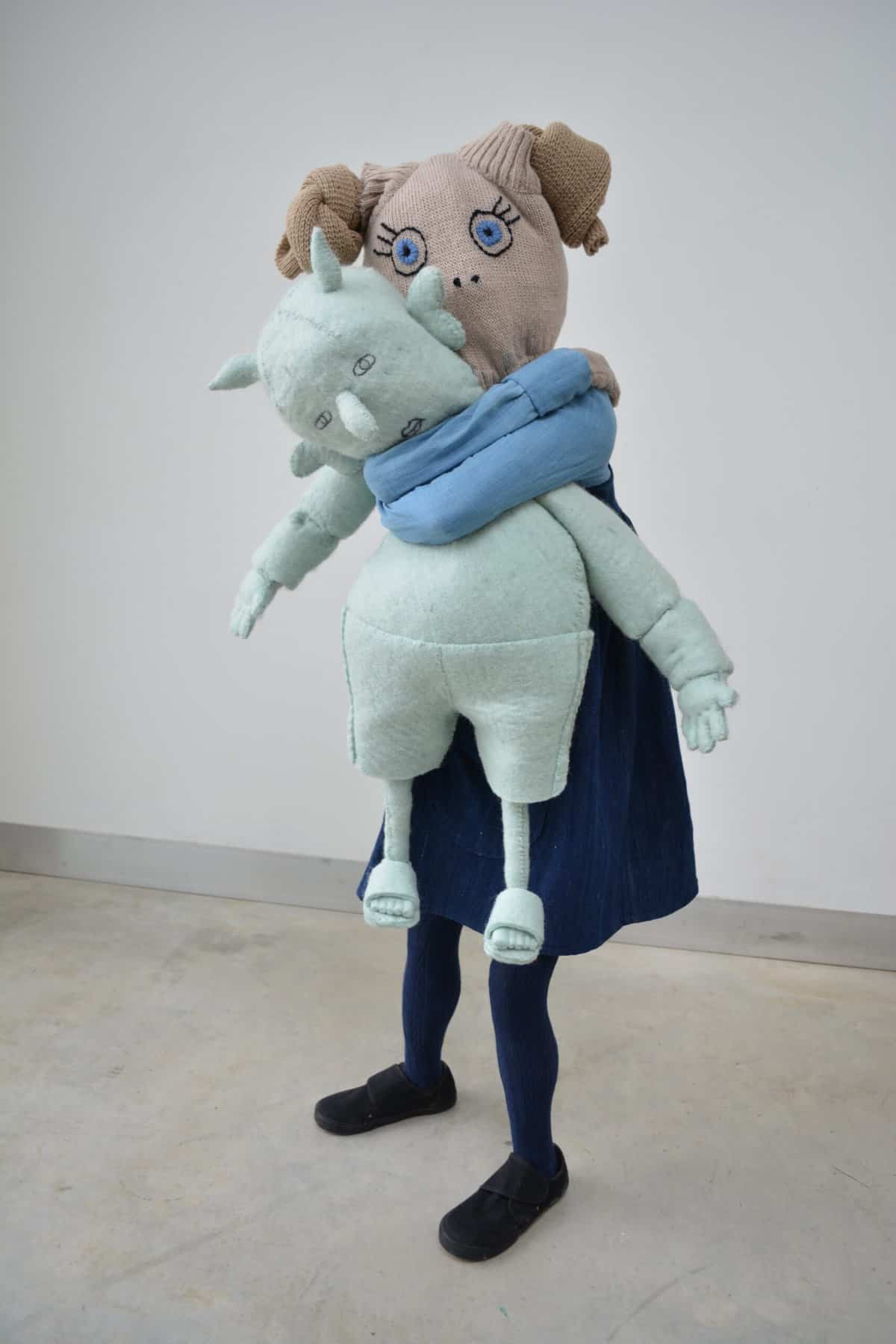 Laura Ford: 'Girl with Blue Demon', 2018 – Fabric, jesmonite, steel + mixed media, 120 x 60 x 43cm
Woking may not be trendy… but it's only 19 train minutes from Clapham Junction and has a new shopping centre! What do you mean, you still don't want to go? It also has plenty of art at the moment:

Bridget Riley: 'Untitled (Oval Image)',1964 – screenprint, 50 x 10 cm
At the well-established Lightbox you can see a survey of Bridget Riley, nicely balanced between paintings and the silkscreens that provides a pretty decent equivalent for the process of her paintings, driven as they are by the use of assistants. Most is familiar, but welcome, though I couldn't remember seeing this 1964 work before…
David Worthington with his 5m-high 'Stack', 2022
Lightbox now have two offsite spaces in the new Victoria Shopping Centre. One features four promising local artists, the other has a high calibre group show 'Forever in the Now', curated by sculptors Sean Henry – who has chosen representational sculptors consistent with his own practice – and David Worthington, who has selected more abstract works. So, for example, Laura Ford and Kenny Hunter in the former category, Eilis O'Connell and James Capper in the latter. And in a new permanent commission, Worthington himself has made a giant children's stacking toy out of six different marbles: Rosso Francia ; green Guatemalan ; white statuario Carrara ; blue Brazilian sodalite; yellow Giallo Sienna; black & gold portoro.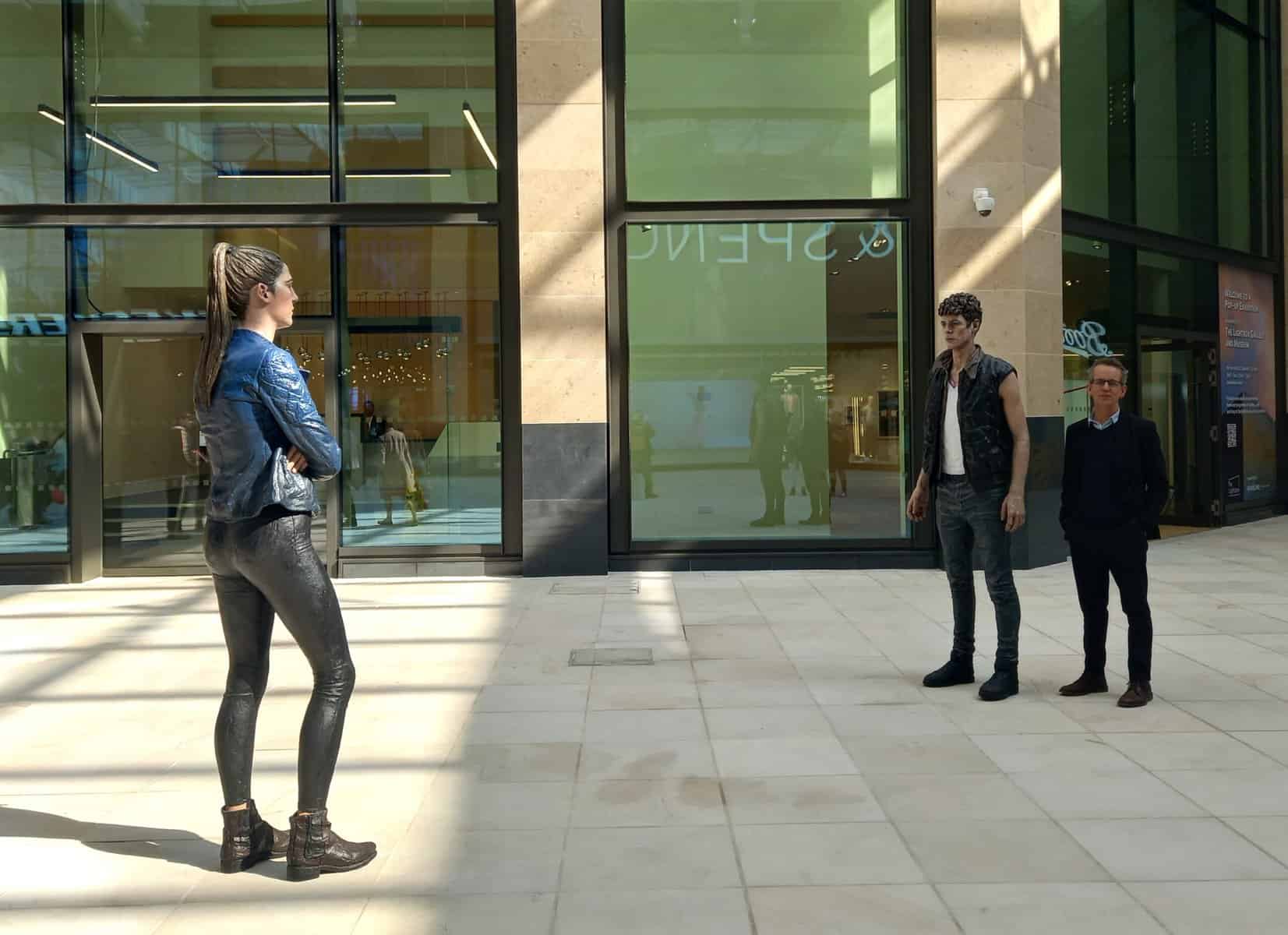 Sean Henry with 'Standing Man and Standing Woman', 2019
There's also a trail of nine Sean Henry figures you can follow around the centre of the town in which he grew up. His rule for the bronze figures, balanced intriguingly somewhere between realism and caricature, is 'never life sized'. The model for the woman above was tall and slightly gawky, it seems, features brought out in the magnification.
Art writer and curator Paul Carey-Kent sees a lot of shows: we asked him to jot down whatever came into his head
Categories
Tags