Meet Joseph Munyao Mutuku the painter of Kenyan modern life who plans to shift the color of African art history. Joseph is one to watch and plans to make waves on the global art scene in 2022.  
Can you tell us about your art practice, when did you start painting and how have you developed
I'm a self-taught artist and I started painting in 2014, my art practice has changed and developed over the years. With much more understanding of how I balance my colors and my subjects which mostly are wild. It's a developing voice of wild obsession's. merging different colors and figurative subjects within wild or chilled environments to evoke a certain mood.
Animals & color seem very important to your art can you expand on this
Animals and color are important in my art because they feel alive, attractive, fun and they evoke not one but many different feelings in a single painting.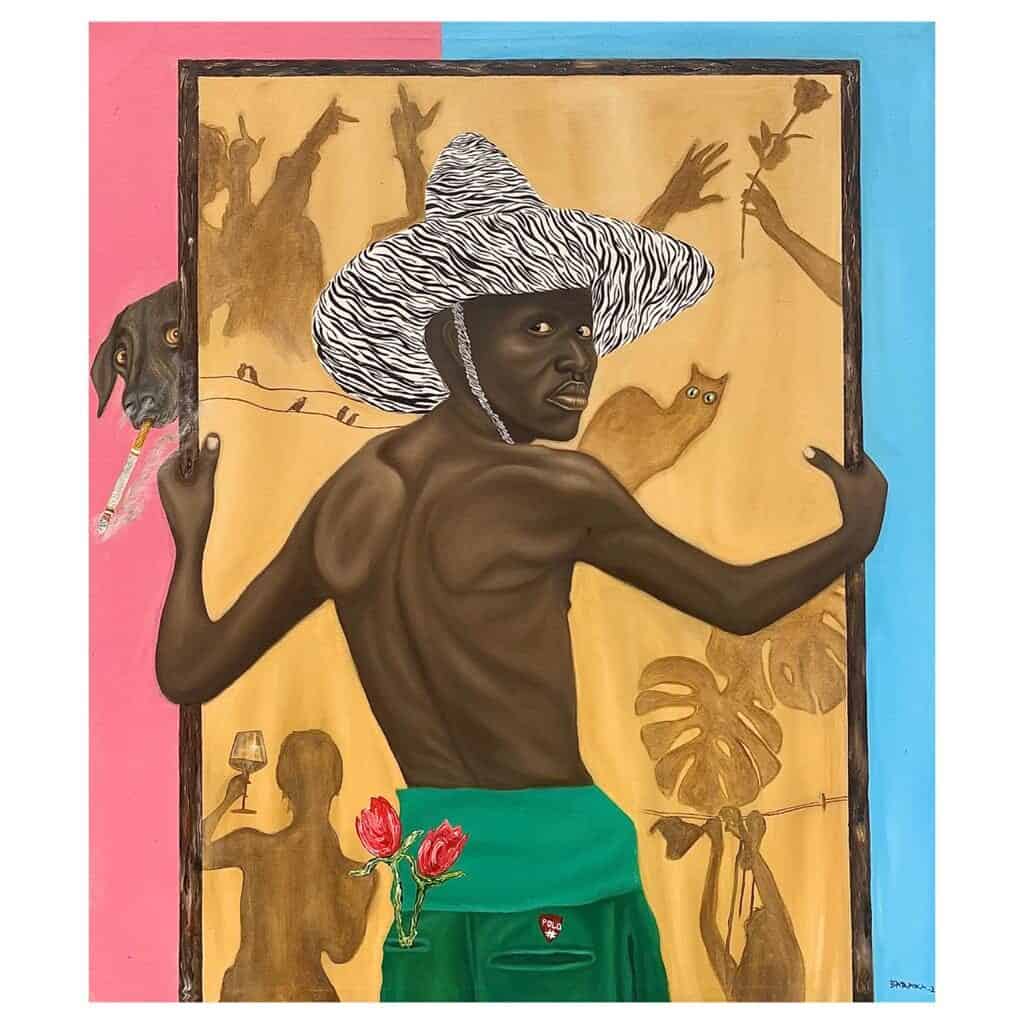 There seems to be a lot of figurative painters coming out of Africa have you ever thought of investigating different genres or themes?
Yes, I have as an artist I'm inspired and learn everyday.  My subjects, shapes, lines, colors, tones, and textures are used in various ways to produce sensations of volume, space, movement. The contemporary themes I'm using related to Kenya are not being used by any other artists in my region and offer the viewer a playfulness and level of excitement that's needed in this pandemic. 
Do you have any exhibitions coming up in Europe or America where people can see your art IRL?
I have upcoming exhibitions in California, Ghana, Venice, London and Paris that I'm extremely excited about showing my body of work in 2022. I want to celebrate the contemporary Black image and identities in Kenya that shape the society I live in. I want to share this experience with the world over the next year and paint a new type of African art history that will be remembered. 
If you were in charge of Noah's Ark which animals would you let on first & why?
Cats and dogs because they are hilarious.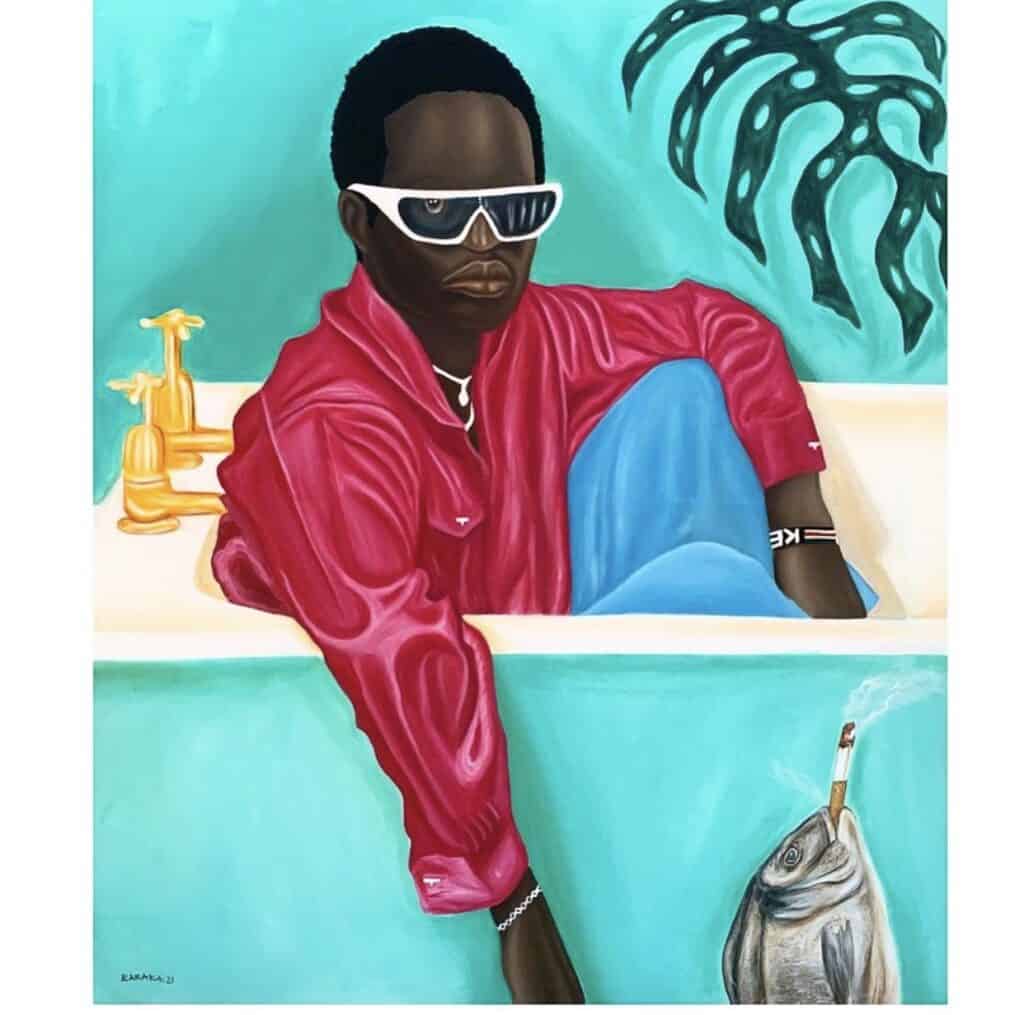 Any plans to enter the metaverse and create some NFT's?
Yes, a move into the metaverse is clear for me, which I plan to work on it this year. All of my paintings have different traits, features, or characteristics. I can implement the same idea into NFTs which will make them rarer than others from the same collection. It's these rarities that drive massive hysteria and prices in the NFT space. The idea of having a smart contract I also find interesting because they relate to artists' resale rights. 
Categories
Tags