Tabish Khan the @LondonArtCritic picks his top exhibitions to see right now, this week it's all exhibitions to see in museums. Each one comes with a concise review to help you decide whether it's for you. Those looking for more exhibitions should check out his top picks for exhibitions inspired by the natural world, where all are still open to visit.
Ryoji Ikeda @ 180 The Strand
Prepare to overwhelmed by data, stare at lights so bright they make your eyes water and get unsteady on your feet as you cross a flickering zebra crossing. Inside the Brutalist 180 The Strand building there's an unforgettable immersive exhibition by an artist creating some of the most captivating artworks today. Until 18 September.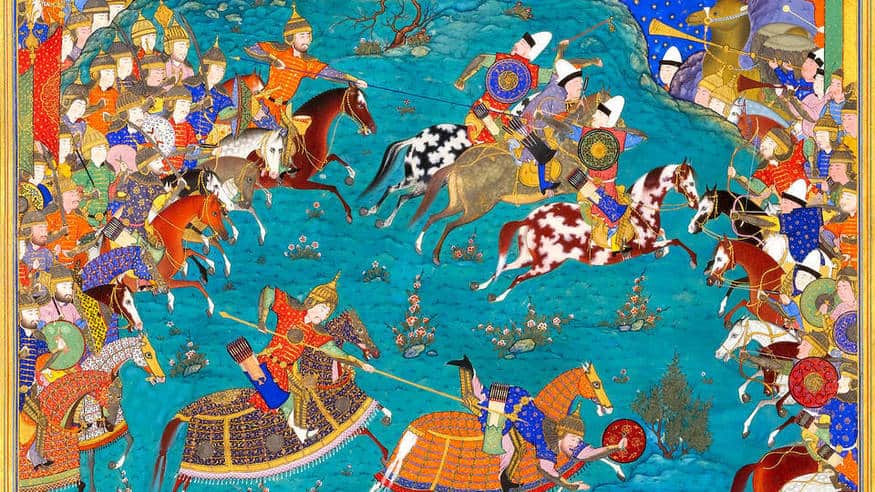 Epic Iran @ V&A
Gold drinking vessels, mosaics projected on to domes and a bejewelled oil barrel. This exhibitions takes us through five millennia of the area now known as Iran from Ancient Persia through to an impressive collection of contemporary art from the region. Until 12 September.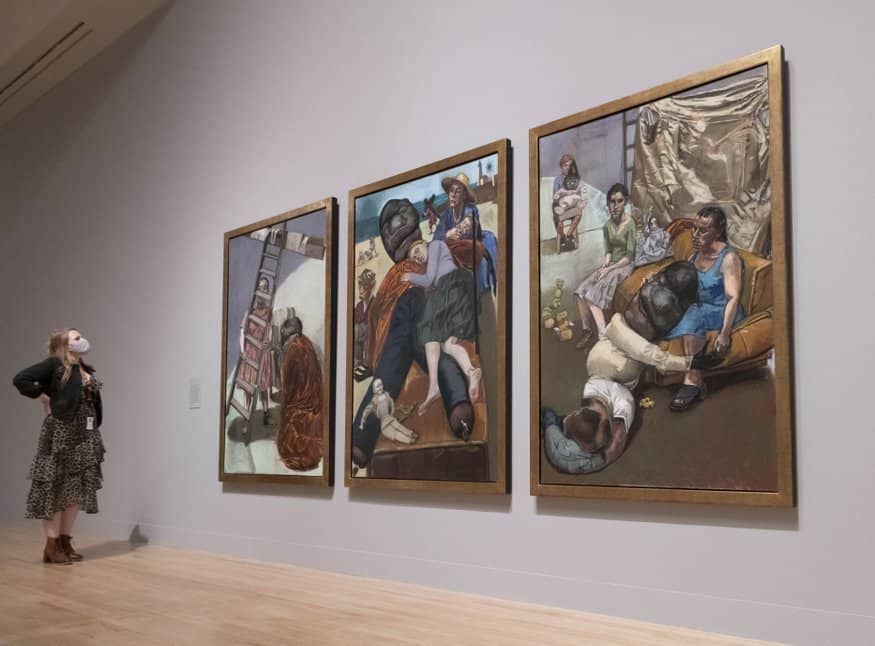 Paula Rego @ Tate Britain
Figurative painter extraordinaire Paula Rego has a much deserved retrospective where we get to see the full range of her work including a powerful depiction of an interrogation victim she painted when she was only 16. Throw in fantastically dark paintings based on Disney characters and horrific images of women having undergone botched abortions and this show gives us plenty of intense emotion. Until 24 October.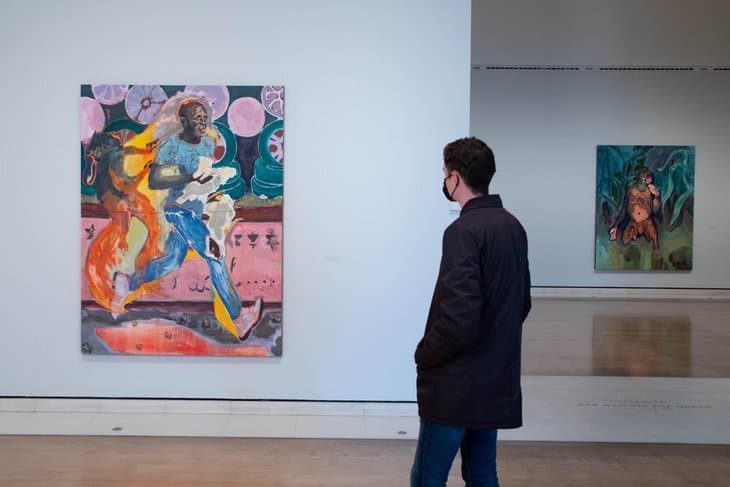 Michael Armitage: Paradise Edict @ Royal Academy of Arts
From emotional anguish to a surreal jungle fantasy world. Michael Armitage is a huge talent and he adds to the power of the works through tears and nicks in the canvases as if the paintings themselves have been damaged by what they are trying to show. Until 19 September.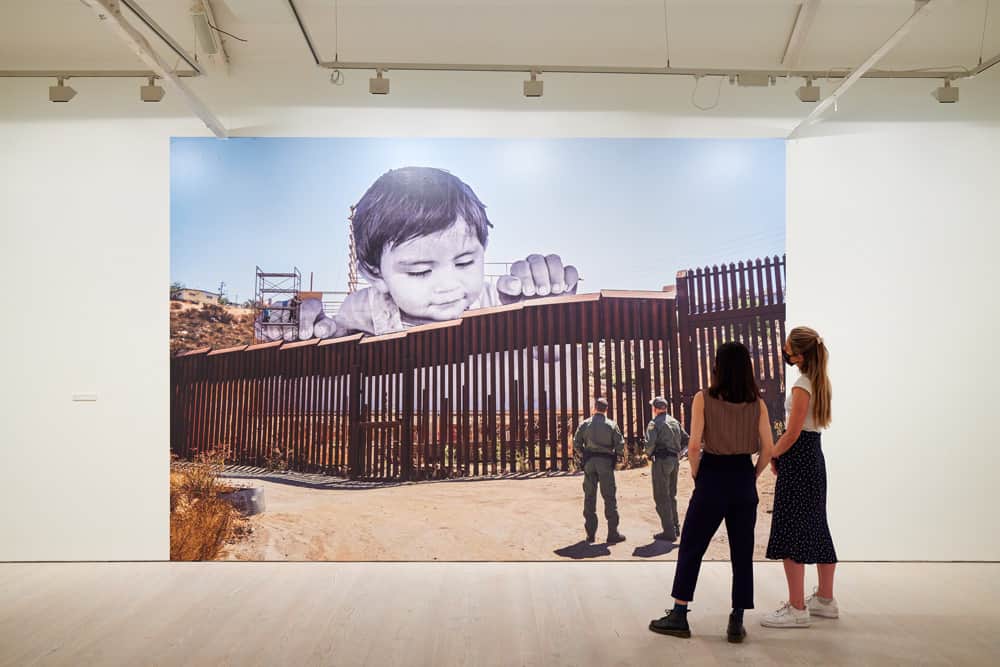 JR: Chronicles @ Saatchi Gallery
How to get an artist who works at scale indoors? It's a tricky feat so this show focuses largely on the archival material behind his projects and the activism that underlies his ethos and work so we get to see the why behind the wow. This political message often gets lost in the spectacular nature of his installations so it's great to see a subtler focus on this aspect of his work. Until 3 October.
Ryoji Ikeda image copyright Jack Hems, 180 Strand. Epic Iran image © The Sarikhani Collection; courtesy of the V&A. Armitage image © Michael Armitage. Photo: David Parry / © Royal Academy of Art. All other images courtesy gallery and / or artist.
Categories
Tags