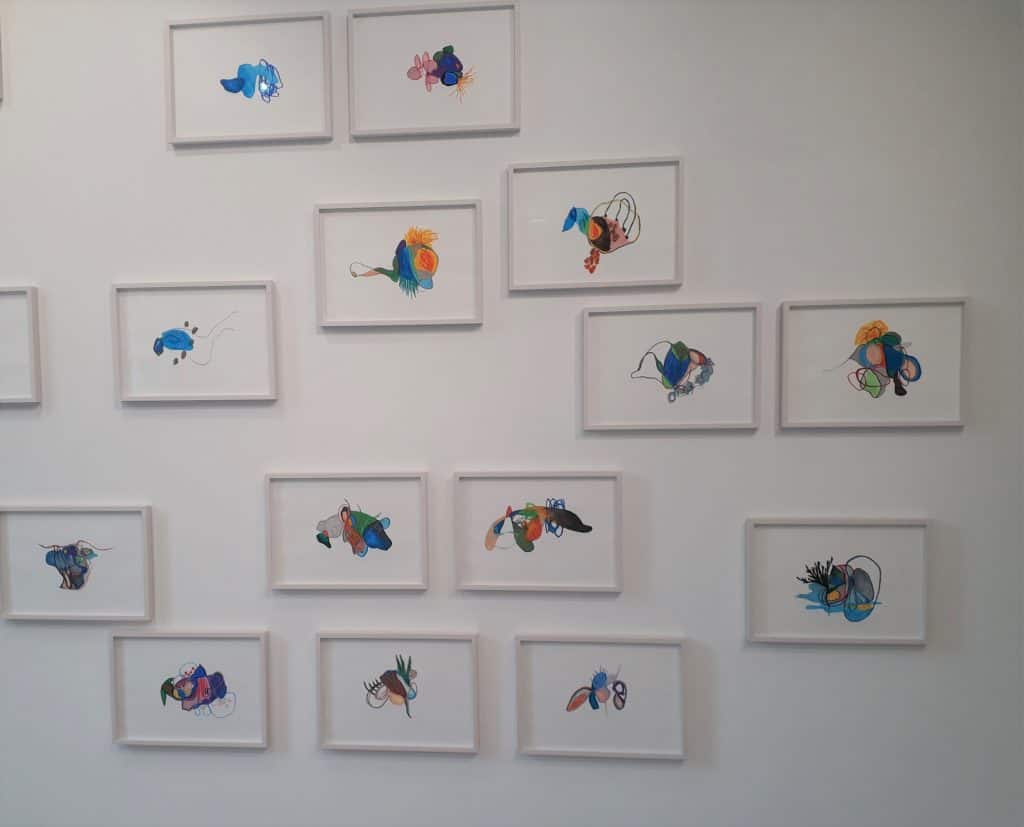 I visited three places not so typically associated with art last weekend: Beckenham, Penge and Reading. But all had their points: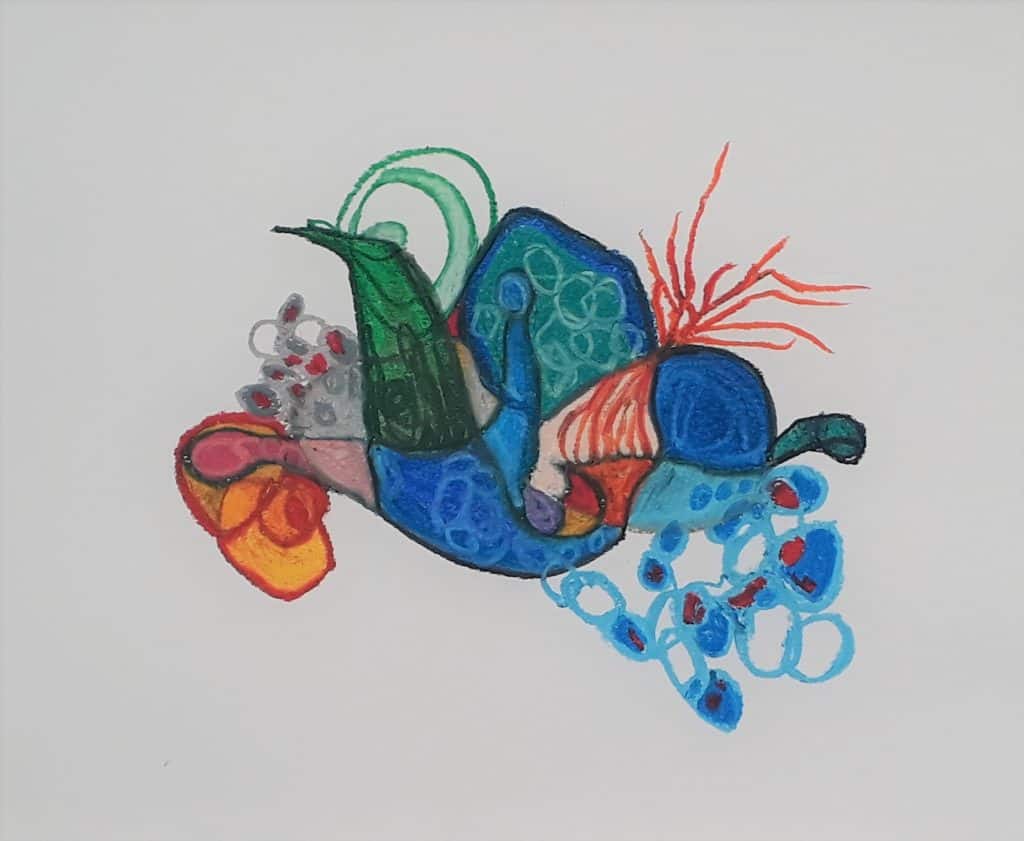 First to the grounds of  The Bethlem Royal Hospital in Beckenham, where you can find not just the  Bethlem Museum of the Mind – well worth exploring – but also The Bethlem Gallery, which aims to provide a supportive environment for artists with mental health problems.  That by no means restricts it to 'outsider art': much of the current exhibition by former resident Sara Haq was previously shown in the 2018 Berlin Biennale.  'Things I did that that nobody noticed (but that changed everything)' is a set of 35 small works in oil pastel and pencil which Haq regarded as a healing practice – 'more happenings than drawings' at a time of time of trauma. Bright colours carry evocations of underlying disturbance in a cycle which I see as pathways through brains, but in which others have plausibly found rockpools and birds among the possibilities for apophenia.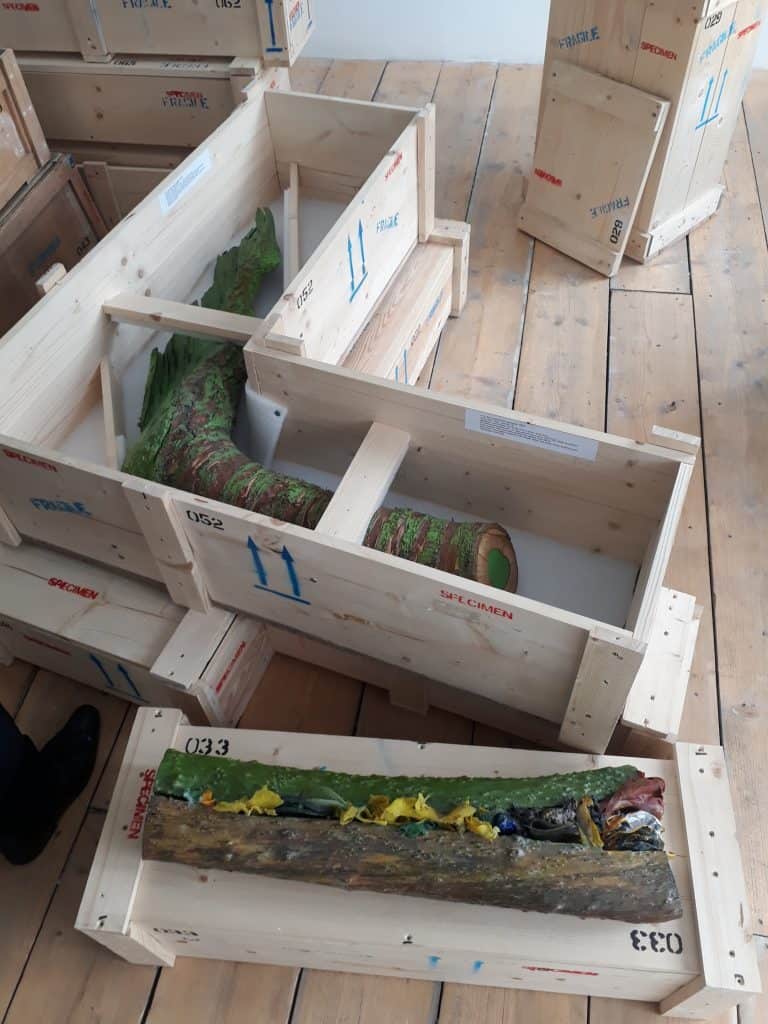 Tension Fine Arts is in Penge – easy enough to reach on the London Overground. In 'True-Fictive Nature', Matt Hale presents arboreal specimens. They seems to have resulting from tracking down trees which – though heavily polluted, often right to the core – are not without an aesthetic side-effect which somewhat ameliorates their message of environmental doom. He presents his full collection in Penge, even though spatial constraints force him to leave a high proportion of them boxed up on the floor in bespoke storage with impressively scientific labelling. Or maybe he faked it all: I didn't get the chance to ask…

Caroline Streatfield: 'Little Dreamer', 2021
Finally to 571 Oxford Road Gallery, which lies in a studio complex at the heart of Reading's liveliest and most diverse area.  Caroline Streatfield's 'Hidden Ancestors' explores her Slovak inheritance from the perspective of someone who didn't visit her homeland until she was 21. The John Moores prize recently featured one of the series depicting her daughter in national costume, and more from that strikingly coloured set were among the 32 paintings spread across the surprisingly spacious exhibition space. Paintings of Branston Pickle provided a counterpointing reference to British identity. The building was once part of the adjoining barracks: some paintings were in a cell in which drunken squaddies were once likely to be confined until sober.

Caroline Streatfield: 'Branston 1' and 'Branston 2', 2020
Art writer and curator Paul Carey-Kent sees a lot of shows: we asked him to jot down whatever came into his head
Categories
Tags