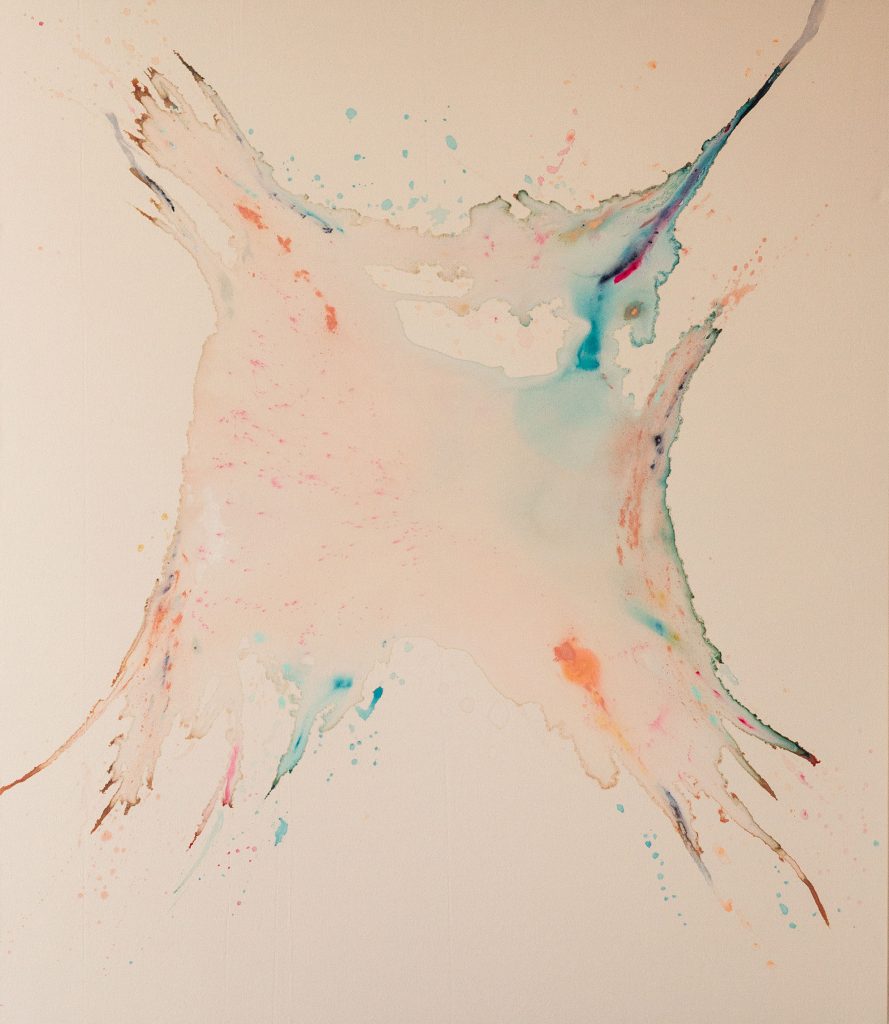 I like it when you can track an artist's development through their own account… 
Clare Price hasn't followed a conventional path: she grew up in the North West before moving to London to study painting at St Martins in 1990-93, but then worked as a secretary, in the shoe department at Marks and Spencer and creative in TV motion graphics – during which time she made some films of her own. She returned to painting in 2004 – after some 'heavy life events' – and to education, completing an MFA at Goldsmiths in 2012-16. She says that 'stripped both myself and the work back to the core. It was tough but it was amazing.'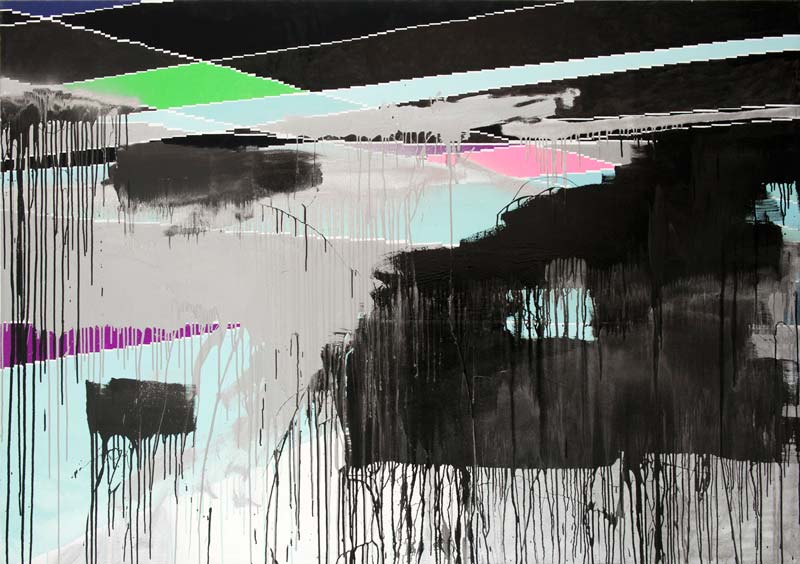 Abstract painting has remained central to Price's practice and thinking but has changed with her: from a language which merged digital and analogue (projecting and drawing antiquated computer outputs onto the canvas) to a looser – more fragile and sensuous – style.  More recent work is sized to the body's reach and evidences the pouring, spilling and movement of its making. Paintings such as s. (2019) have been seen as evoking galaxies, explosions and orgasms. That performative turn became more explicit when Price set up an Instagram account for her degree show, which evolved from documenting the work to photographing herself in relation to the paintings during 2016-20. She credits her Goldsmiths tutor Mark Leckey as a huge influence on her work when saying that 'art comes through the body and the life experience'.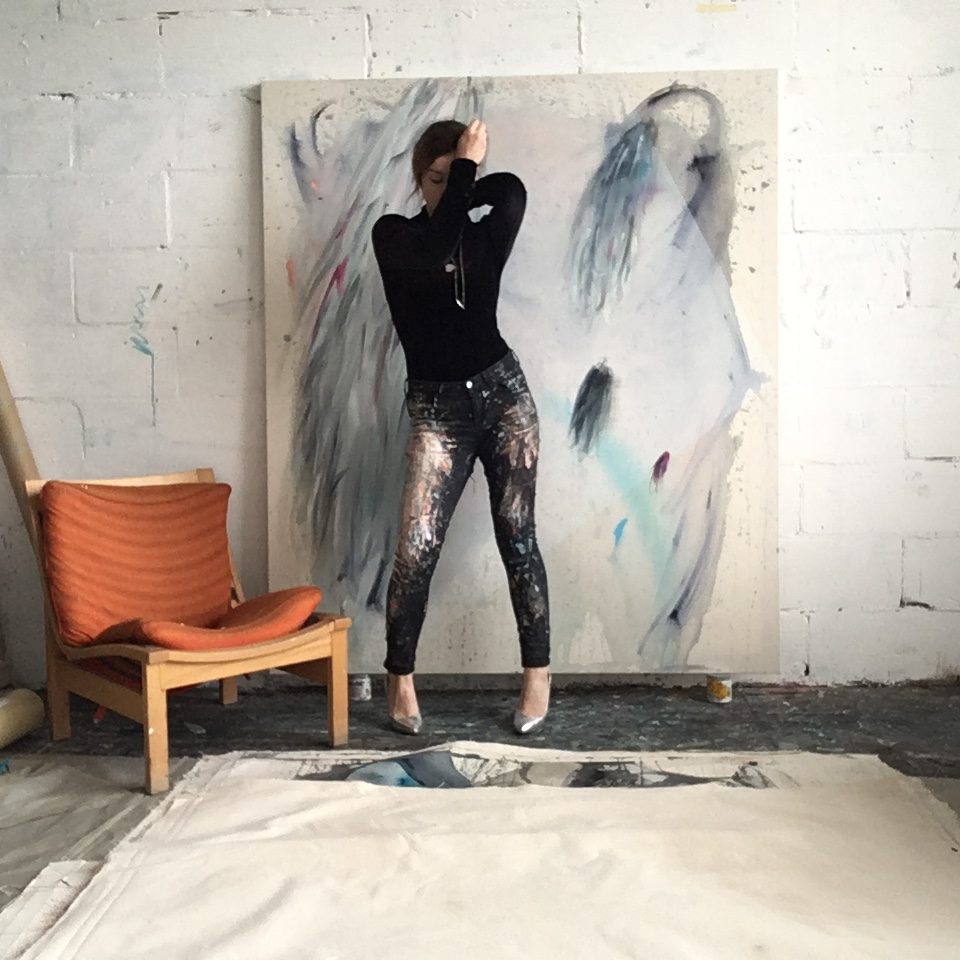 In the Instagram posts, Price strikes dance-like poses in front of the works, wearing studio clothes which themselves bear the accidental results of her actions, and labels the images with hashtags indicating emotional vulnerability: 'needs', for example, 'fragile' and 'refuge'.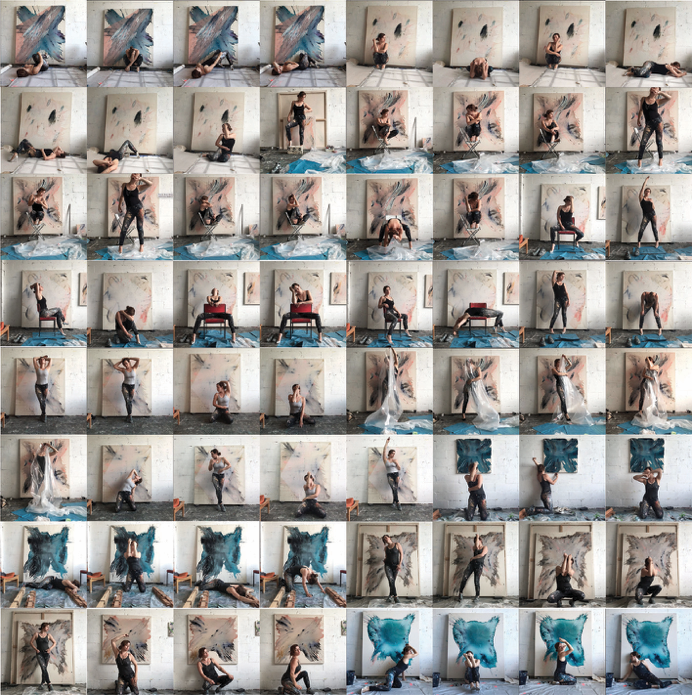 Those hashtags developed into longer poetic streams of consciousness. Price describes herself 'making dens as interim hiding places, lying in the stretcher bars in foetal positions, thinking about containment, hiding under canvas and chairs' and says that 'in the photographs, I was interested in performing the effect that is present within the work…. The photographs have been posted on a private Instagram which created a digital safe space or "container" that heightens the forces within and allowed for experimentation and growth.'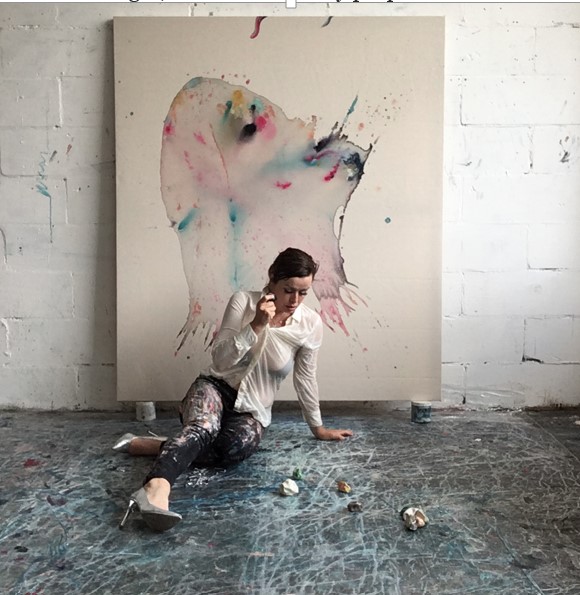 The posts, says Price, were 'raw, emotional and, deeply personal' and 'became as important as the paintings in terms of my practice and have taken both myself and my work to a very different place'.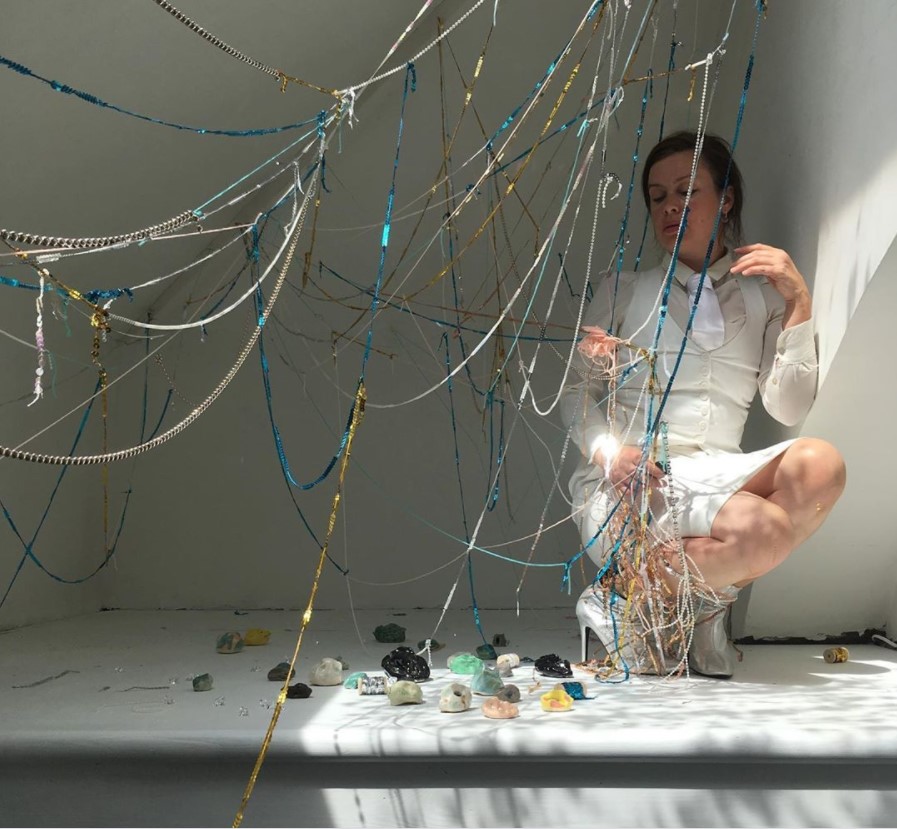 More recently, Price has altered the studio environment and moved it to her home, making it into a more explicit set through props such as sequin threads picked up from Peckham pound shops, so extending her painted language into the surrounding space. She has also made a private spoken word performance separately from her photographic documentation of actions, adorning the studio with 'healing threads' and 'facets of the painting practice, hanging and wrapping stretcher bars using the bubble wrap as sculptural forms, binding the furniture in bondage-esque ties.'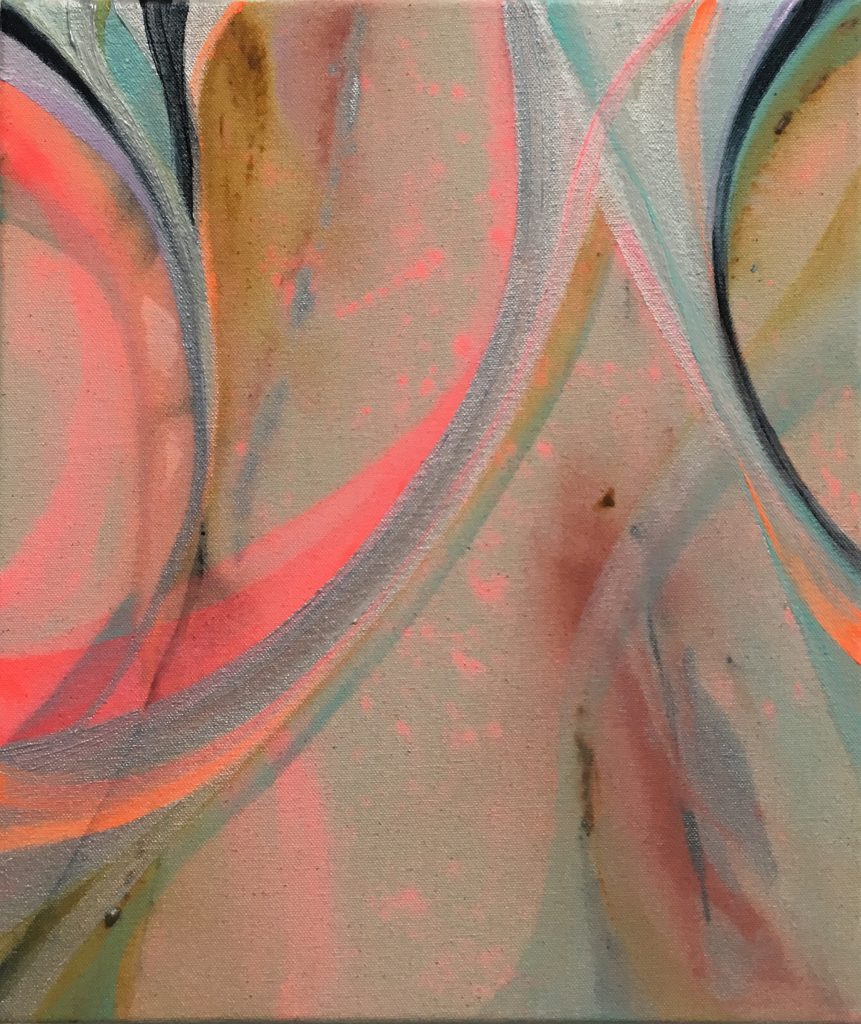 Now Price has written an eclectic account of how she arrived at what you might term her way of painting in the expanded field. This explains the impact of a diverse roster of influences including Marianne Faithfull, The Sisters of OZ, Sharon Kivland, Doris Lessing, Audre Lorde, Girls about Peckham and walking through the doors of the Haçienda at the age of eighteen. Price acknowledges trauma whilst beginning to unfurl the many instances of luck in her life. She also explores the use of dress as armour, claiming the power of glamour as a choice, and asserting its potential seriousness. All of which: the trauma, the luck, the inspirations, the dance, the glamour – is embodied in the work.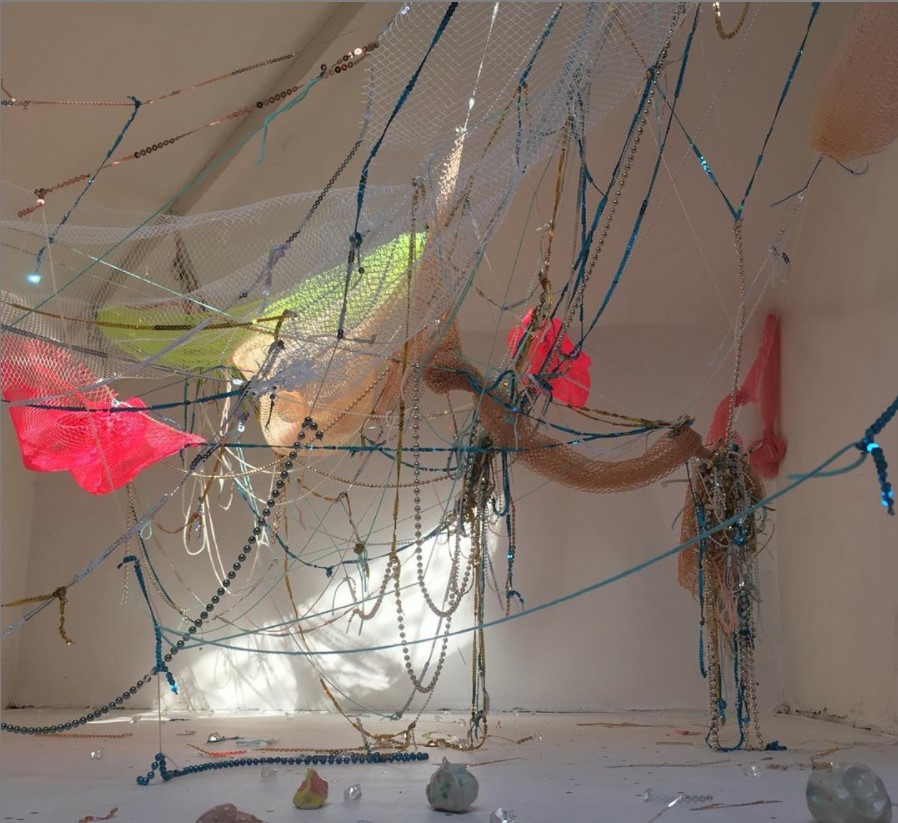 Go to  Silks in the freezer / an archive of luck
Art writer and curator Paul Carey-Kent sees a lot of shows: we asked him to jot down whatever came into his head
Categories
Tags