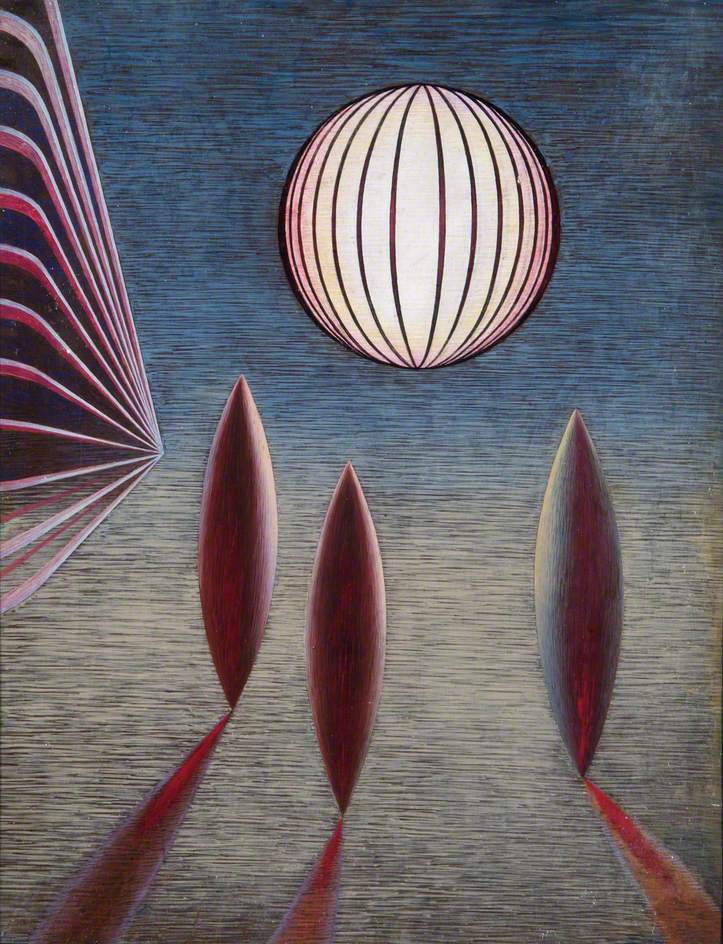 Art UK is the online home for every public art collection in the UK, recently represented to make 250,000 works easily searchable with a facility to curate your own show. Faced with so many options, I took the simple approach of looking for less usual examples from some of my favourite C20th artists.
John Armstrong (1893–1973) ought to be much better known. 'Composition: Balloon Abstract', 1942, one of 68 of his works held in the collection, is at the Royal Air Force Museum.
An exploration of illuminated forms using his typical tempera on wood takes on a sinister undertone which, like many of Nash and Agar's works, infuses the landscape with an understated surrealism.
Oddly, perhaps, the collection has fewer works (44) by Francis Bacon than by Armstrong. The Sainsbury Centre in Norwich has the largest holding by the greatest artist working in Britain in the 20th century, including  'Head of a Woman', 1960, which looks likely to be based on Muriel Belcher, one of three women often painted by Bacon – along with Henrietta Moraes and Isobel Rawsthorne. As for the distortions suffered by their faces, 'If they were not my friends' , said Bacon, 'I could not do such violence to them.'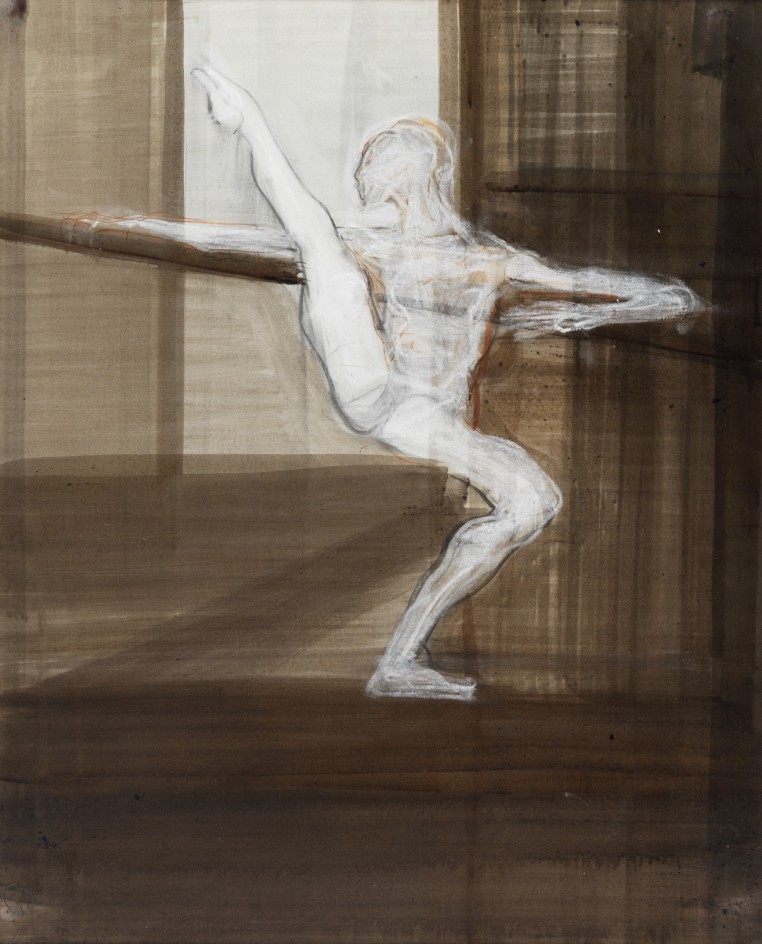 Isabel Rawsthorne's own art has been somewhat eclipsed by her profile as a subject, but she has six works in the national collection. This 'Study of a Ballet Dancer (2)' is at the Fry Art Gallery in Saffron Walden. Her husband from 1951-71 was the composer Alan Rawsthorne: he worked at Covent Garden, and Isobel often sketched and painted the ballerinas in the rehearsal rooms. If some suggestions of Giacometti's style are visible, that fits in with their close artistic and on-off romantic relationship in Paris during the 30's and 40's.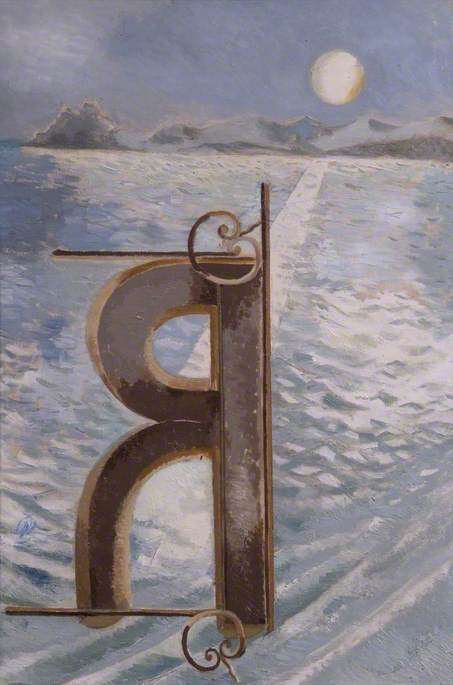 Paul Nash's 'View R', 1940, one of 96 publicly owned works by him, is owned by Rugby Art Gallery. I doubt if the 'R' stands for Rawsthorne or Rugby, but its mysterious moonlit presence, seen in reverse, is fully in line with Nash's typical way of infusing a landscape with a folklorical yet disquieting element.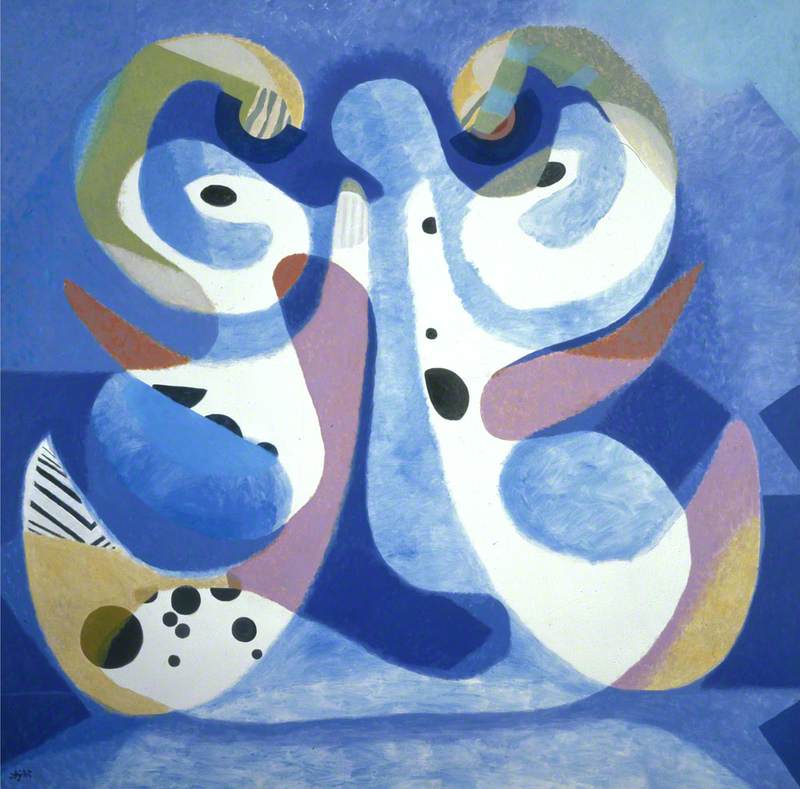 Eileen Agar's  'Slow Movement', 1970, one of 25 works by her on view, is at the National Galleries of Scotland. It was inspired by the Throne of Ludovisi, a Roman marble panel which shows Aphrodite being raised from the sea by two women: Agar (1899–1991) – who was, incidentally, Paul Nash's lover in the 30's – takes the chance to maximise the blue harmonies.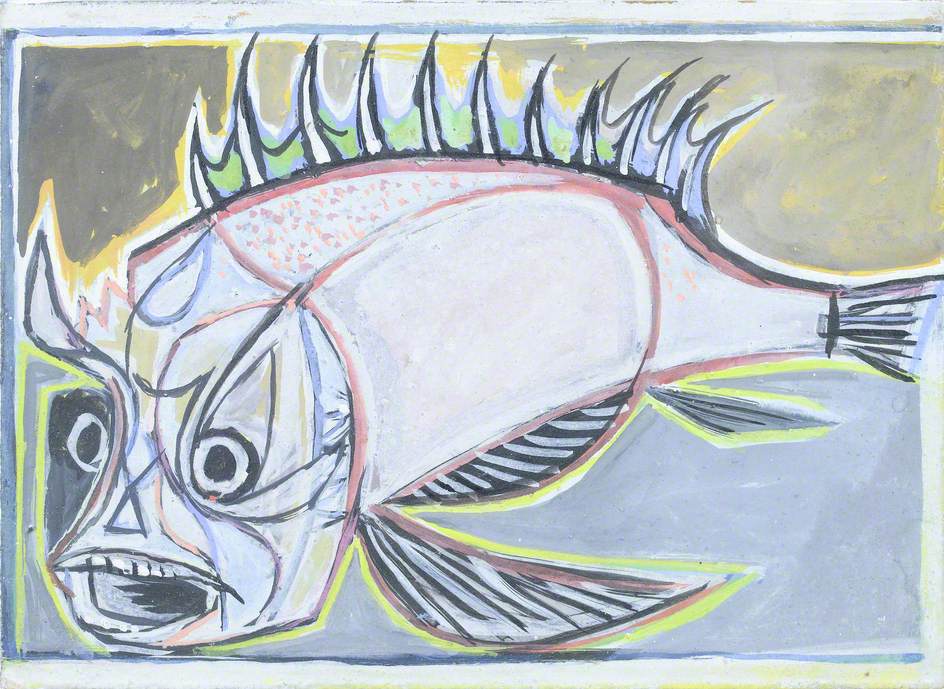 There's something human about this 'Small Fish', 1956, one of 49 publicly owned works by John Craxton (1922–2009). It's in the Ingram Collection of Modern British and Contemporary Art. Living near the sea in Greece, Craxton often drew the local fishermen and their catches – he loved seafood, and would have relished this gunard for taste as well as its characterful expression.
Art writer and curator Paul Carey-Kent sees a lot of shows: we asked him to jot down whatever came into his head
Categories
Tags