Art critic Tabish Khan brings you 'The Top Art Exhibitions to see in London'. Each one comes with a concise review to help you decide whether it's for you. For those looking for more shows, they should see his top 5 to see in December, before Christmas, before 2020 and outside London – all are still open to visit: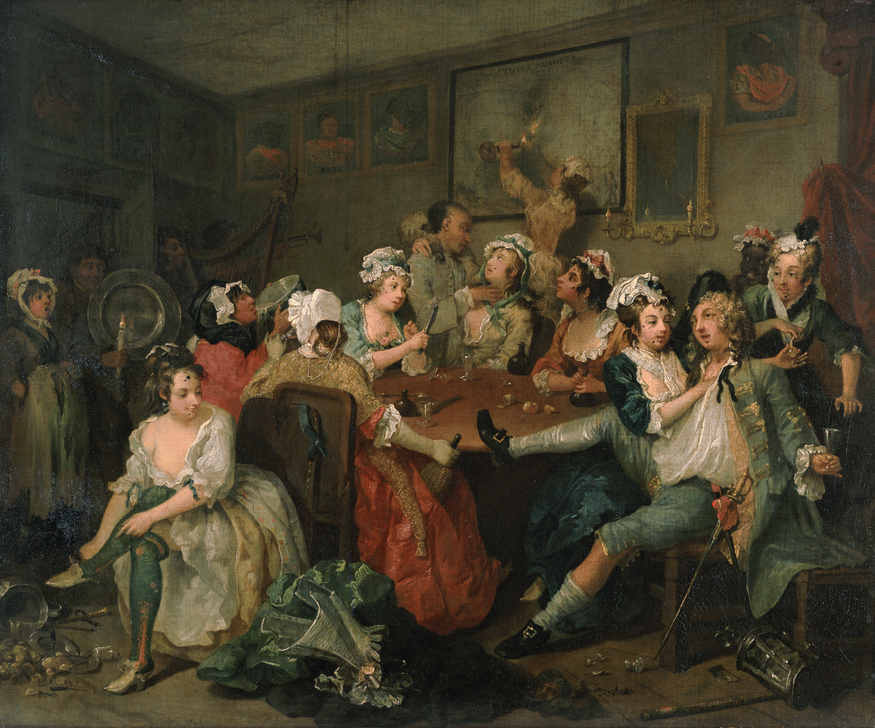 Hogarth: Place and Progress @ Sir John Soane's Museum
A baby plummets to its death as its mother is more obsessed with the gin she's reaching for. Throw in orgies and lives of the protagonists falling apart, and you have the paintings of William Hogarth. A city takes in people, shows them the sinful pleasures on offer and spits them out meeting unenviable ends. It's a rare chance to see all his series in one place and for free. Until 5 January. 
Beasts of London @ Museum of London
If London's animals could talk what would they say? This immersive exhibition straddles the line between art and theatres as I'm guided between set-pieces. Tiny the wonder dog dazzles with his rat killing abilities and Brian Blessed voices the Plague bacterium. It's designed with families in mind and is an enchanting exhibition. Read my full review for more details. Until 5 January. 
Two Nights! Show Business in Georgian London @ The Foundling Museum
I get my ticket stamped as I enter an exhibition on theatre from Georgian times. A satirical cartoon by Thomas Rowlandson shows people asleep in the cheap seats as they struggle with the heat, and I learned that spikes were used to keep the raucous crowds at bay. This is an entertaining look at … entertainment. Until 5 January.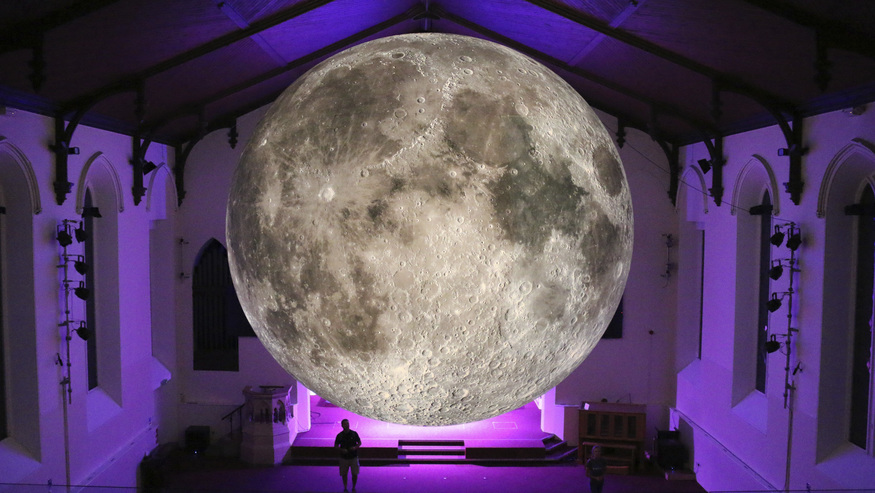 Museum of the Moon @ Natural History Museum
What if you could get right up close to the surface of the moon? Well, it's unlikely to happen any time soon, but the next best thing is suspended in a room. It's a giant replica reproduced with high resolution NASA photographs to produce a stunning artwork by Luke Jerram. Until 5 January.
Eleanor MacNair: Surrealists rendered in Play-Doh @ Elephant West
How do you make famous Surrealists even more surreal? By recreating them in plasticine of course. It's the work of Eleanor MacNair as these plasticine models have been reproduced in large scale photographs. Salvador Dali and Andre Breton's personalities are captured using this most elemental of materials. I interviewed Eleanor back in 2015 about her work. Until 5 January. 
Science Photographer of the Year @ Science Museum
A growling dog's head that has been sliced in half, lasers fired from a telescope and a man giving an orang utan a piggy back. Science uncovers the macabre and the beauty in the natural world, in this collection of impressive and fascinating photographs. Until 5 January. 
Museum of Architecture's Gingerbread City @ Somerset House
Architects have been given free reign to let their inner child loose to create lit up and imaginary structures out of gingerbread. There are versions of Tate Modern, Battersea Power Station and a working train running London Bridge station. This family exhibitions is a real Christmas treat, just make sure you keep your hands to yourself. Until 5 January. 
All images copyright the artist and courtesy gallery unless otherwise specified. Gingerbread city image copyright Luke Hayes. Science Photographer image copyright Yavhen Samuchenko. Show business image © Gerald Coke Handel Foundation. Museum of the moon image copyright Fay Grant. 
Categories
Tags