Art critic Tabish Khan brings you 'The Top Art Exhibitions to see in London'. Each one comes with a concise review to help you decide whether it's for you. Most  of last week's top 5 are still open to visit as well: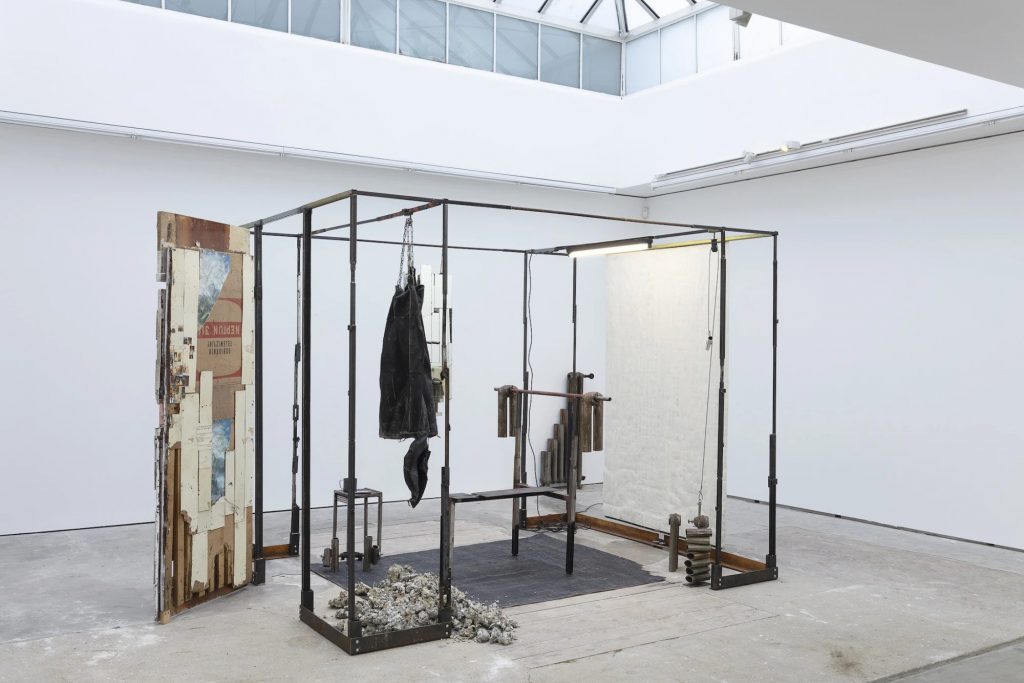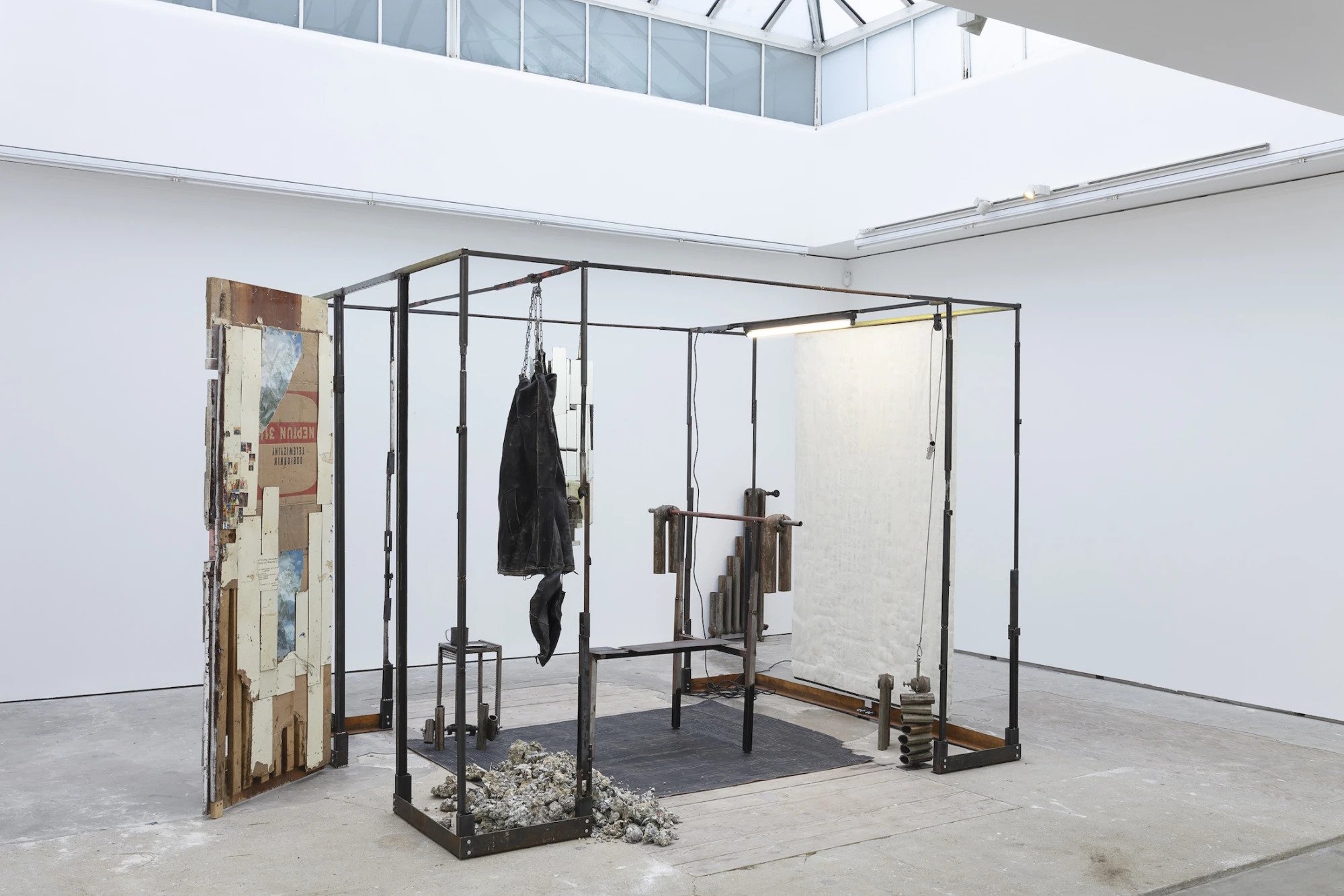 Marcin Dudek: Akumulator @ Edel Assanti
A makeshift gym has been assembled from found parts with a weights made from radiator segments — with the door coming from the artist's childhood home. It harks back to his youth in Poland where squatters would create gyms in council estates with whatever materials they could find. There's a raw masculinity in this exhibition that reminded me of how gyms are used to channel the energy of prisoners because they have very little to do. Until 20 December.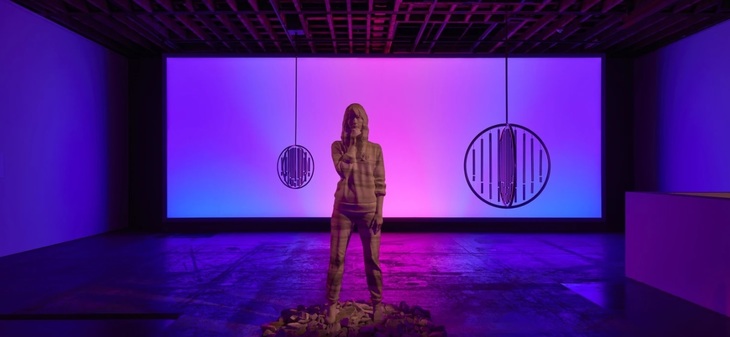 Doug Aitken: Return to the Real @ Victoria Miro, Wharf Road
A translucent woman pulses with light, a shopping bag at her feet and a phone out of reach. Either side of her is an airplane wing and a swimming pool at night. Nothing feels real, like a simulation created in a digital world where the lines between reality and fiction break down. It's a very timely show in today's digital era and it gets eerier upstairs with spinning wind chimes and a woman split in half. Until 20 December.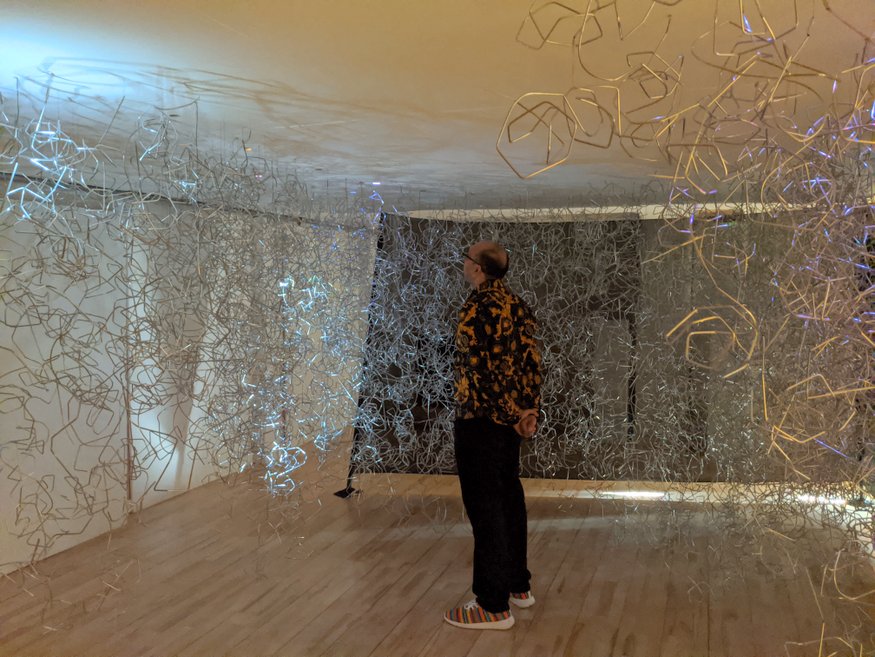 Ten Thousand Thoughts: Esther Rolinson @ Anise Gallery
Step inside this network of aluminium tubes and be mesmerised by the pulsing changing lights. It's a meditative installation that I could easily spend hours in being hypnotised by the rhythmic changes in colour and brightness as the installation plays tricks on my eyes. Until 21 December.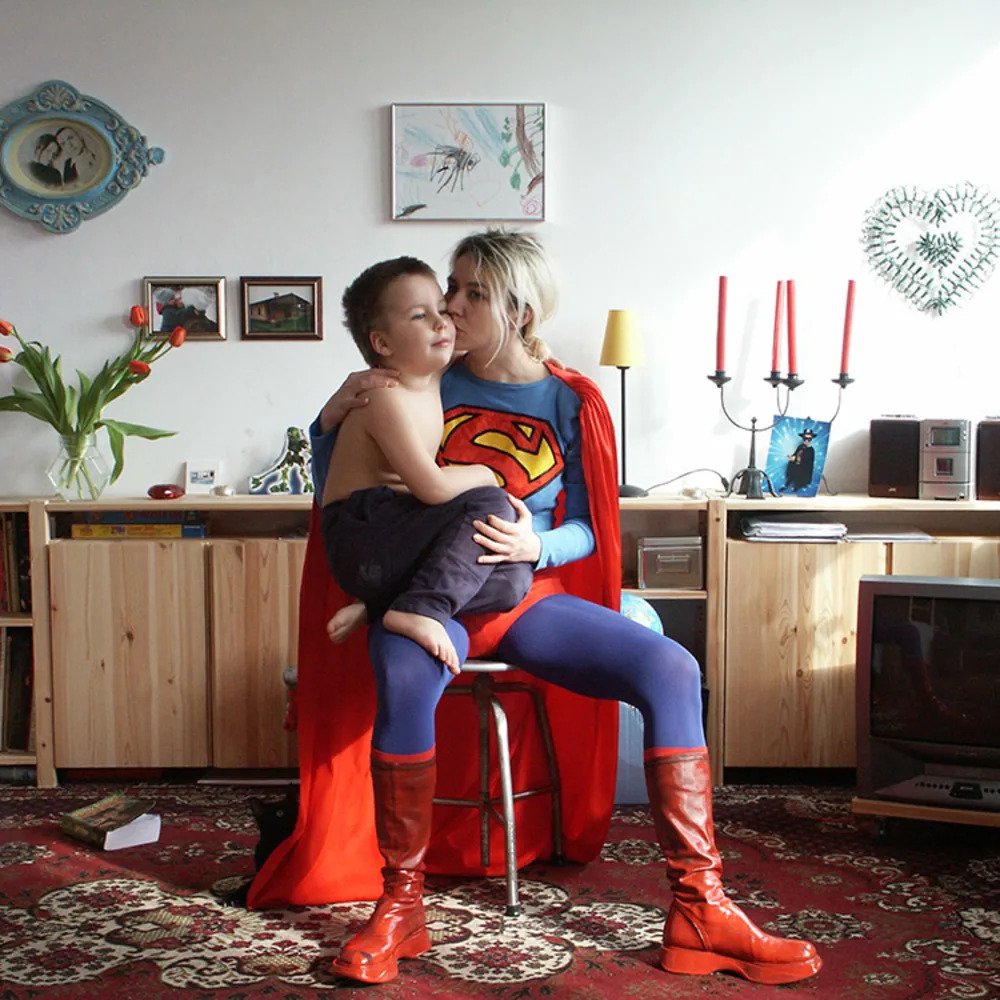 Matrescence @ Richard Saltoun
What defines motherhood and what do all different aspects of it look like? That's the question in this show where there are mums dressed as superheroes, a bloodied Barbie that appears to have just been born and rather ominously a mother wielding a knife as she embraces her naked son. Until 21 December
Magdalena Abakanowicz: Corporeal Materiality @ Marlborough
Rows of legs stand guard like the terracotta warriors found in the tombs of Chinese emperors. Unlike those grand sculptures these are rougher and made from humble materials such as burlap.  These materials were often all that was available to her in Soviet controlled Poland and it gives these sculptures a rough edge, representing everyday people rather than some monument to a great person. Until 21 December
All images copyright artist and gallery unless otherwise stated. Matrescence image copyright Elzbieta Jablonska. 
Categories
Tags