Last week the art world received the first reports of the Venice Biennale shutting down due to intense flooding, with the annual aqua alta phenomenon reaching its highest levels in  50 years. Many cultural venues and institutions have had to close due to water damage, although some have fortunately extended their opening runs. Amongst these is Venice Art Projects exhibition Public Toilet, a clever little site specific installation that has borrowed on Duchamp's idea of readymades, calling into question the role of the artist, and of authorship.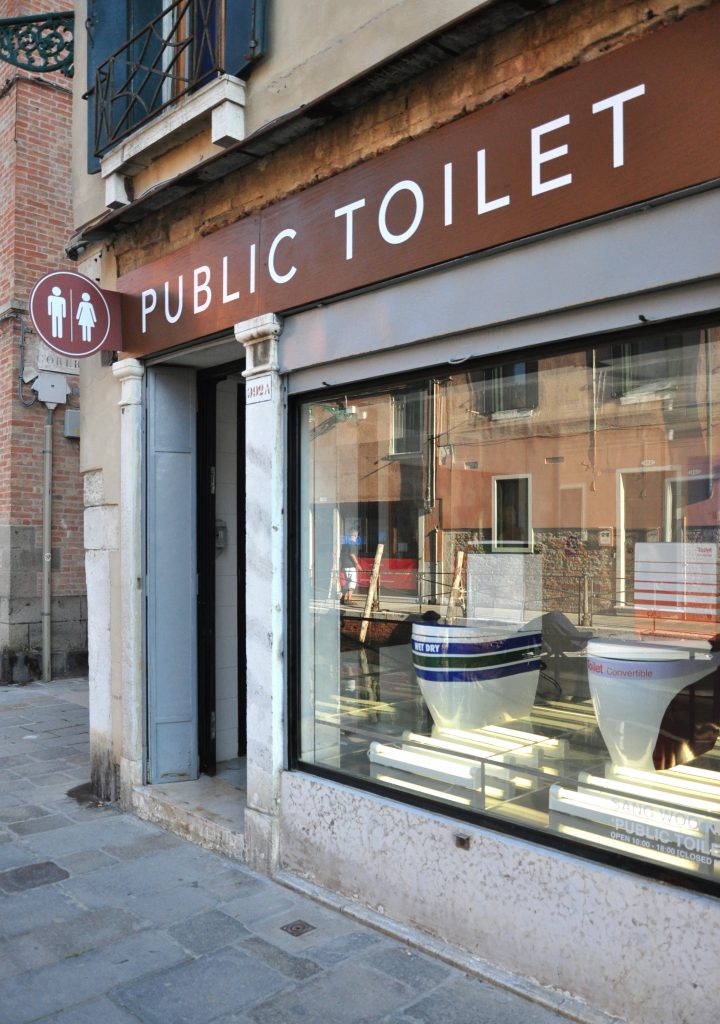 Korean artist Sang Woo Kim playfully re-contextualises works by Marcel Duchamp, Andy Warhol, Jeff Koons, Sarah Lucas, Elmgreen and Dragset, providing them with new narratives by removing artworks from their traditional gallery space. The small unassuming shop space is filled with pieces that all draw on various interpretations of toilets, recalling the notion of the reciprocal readymade. Finally, a "bog standard" actual functioning toilet signed S.KIM 2019 is also placed in the gallery, giving visitors the opportunity to use it as they engage with the manufactured installations. Curator Marco Galvan explains that when people exit the toilet only to realise that the space is in fact an exhibition they are sometimes mortified, but often opt to interact with the exhibition as an open-stage, bridging the gap between artist and viewer, and calling into play Sang Woo Kim's question of "am I an artist or a plumber?"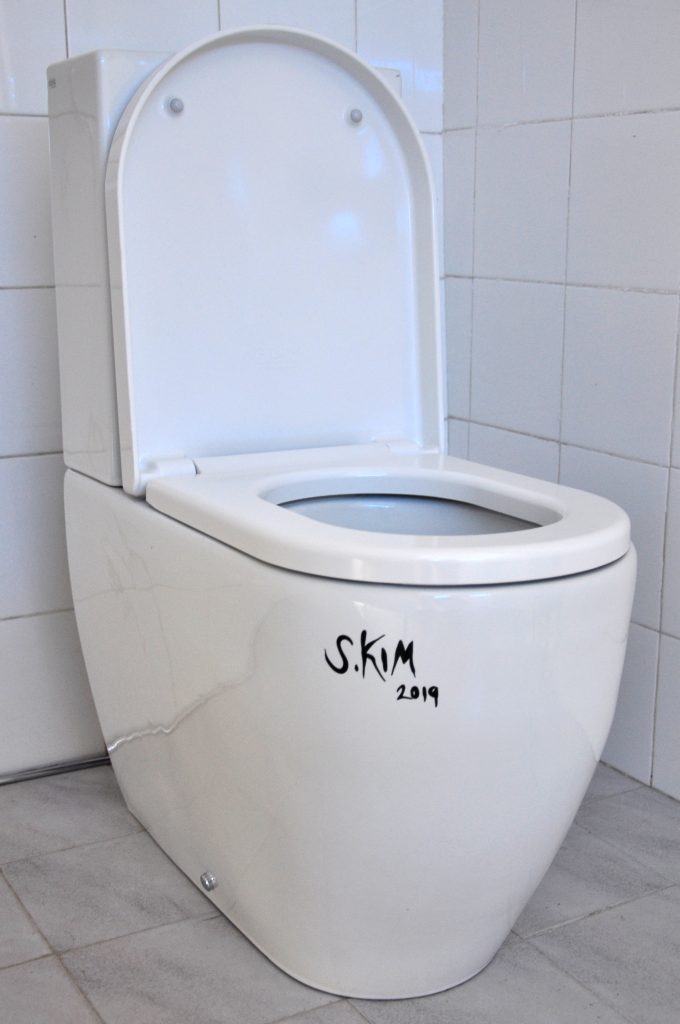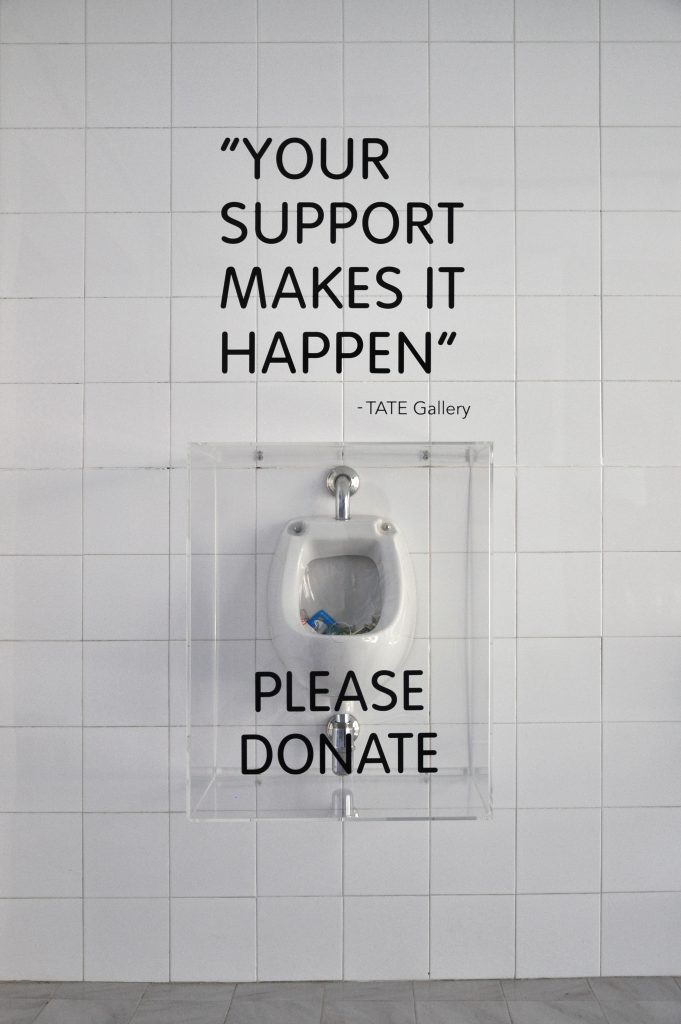 Sang first began conceiving the show's concept by drawing inspiration from toilet-related contemporary art history, selecting works that create the strongest narrative. The works themselves are the result of a collaboration with various companies that decided to invest in the project by providing the required materials to execute the works. According to curator Marco Galvan, one of the key pieces in the show is "Holy Places", Kim's reappropriation of Alain Cavalier's documentary film Lieux Saints, with footage of public and private toilets the director shot over a period of fifteen years. By considering the toilet as a sort of confession room, Sang Woo Kim retraces the original concept behind each of the pieces, uniting the show as a whole.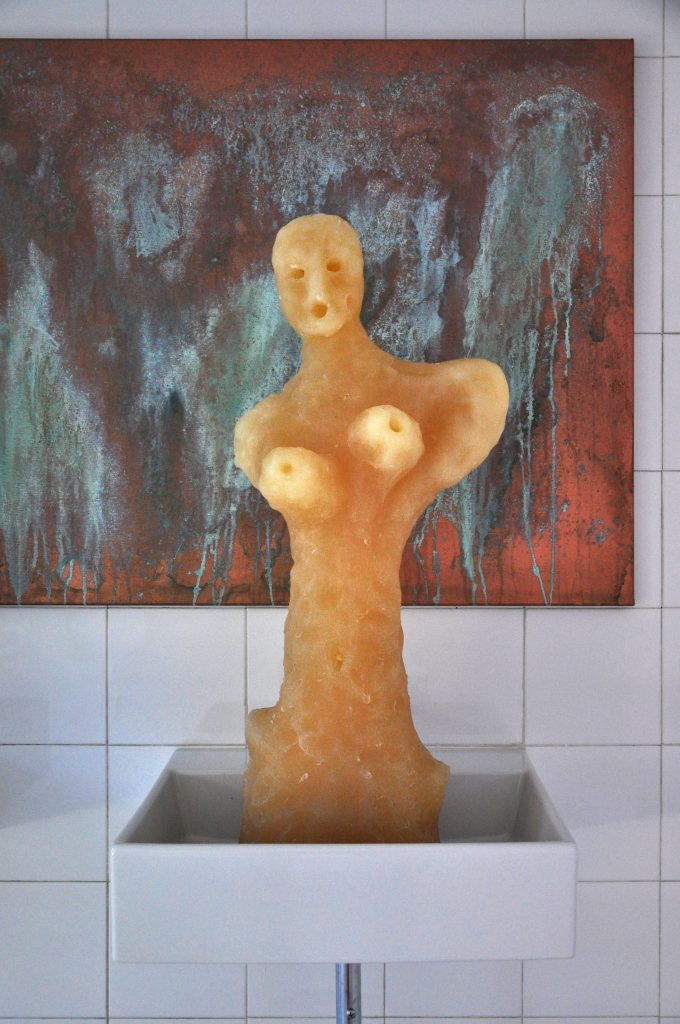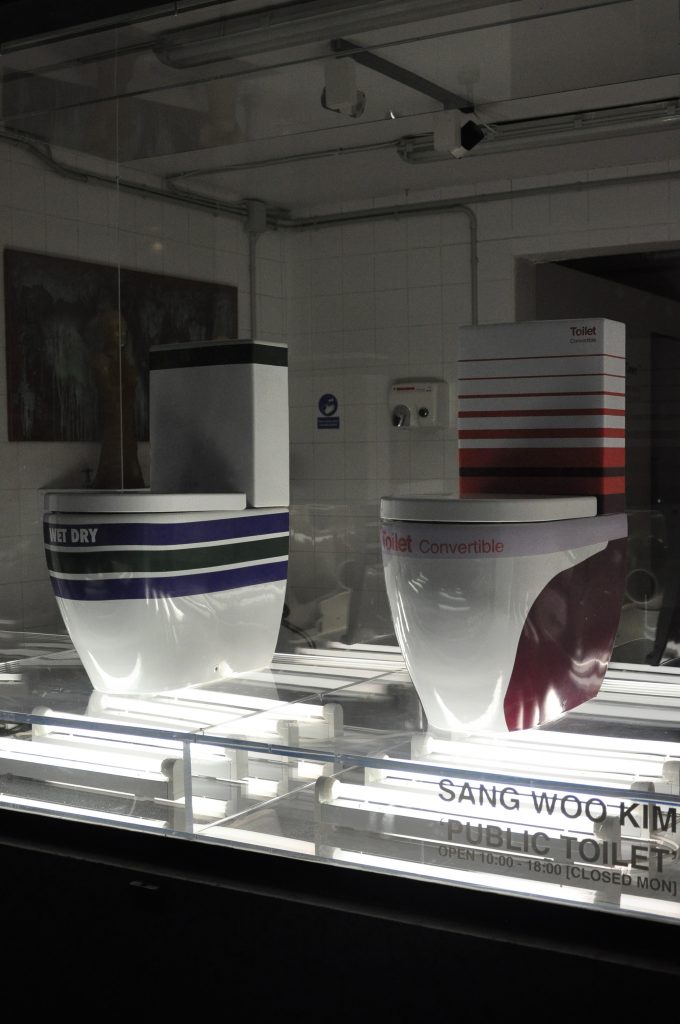 A topic that inevitably came up during the show's development was that of copyright and intellectual property. Each work being a re-appropriation, where does one draw the line with regards to authorship? "We relied on the fact that once an artist creates an artwork, he/she creates a new symbol and this new symbolism is made available to society. Hence the Elmgreen and Dragset and the Andy Warhol provide the perfect plinth and setting for Sang Woo Kim's subsequent soap sculptures". The artist curator team also cite Richard Prince and Sherry Levine, who are both masters of appropriation art, as inspiration for this.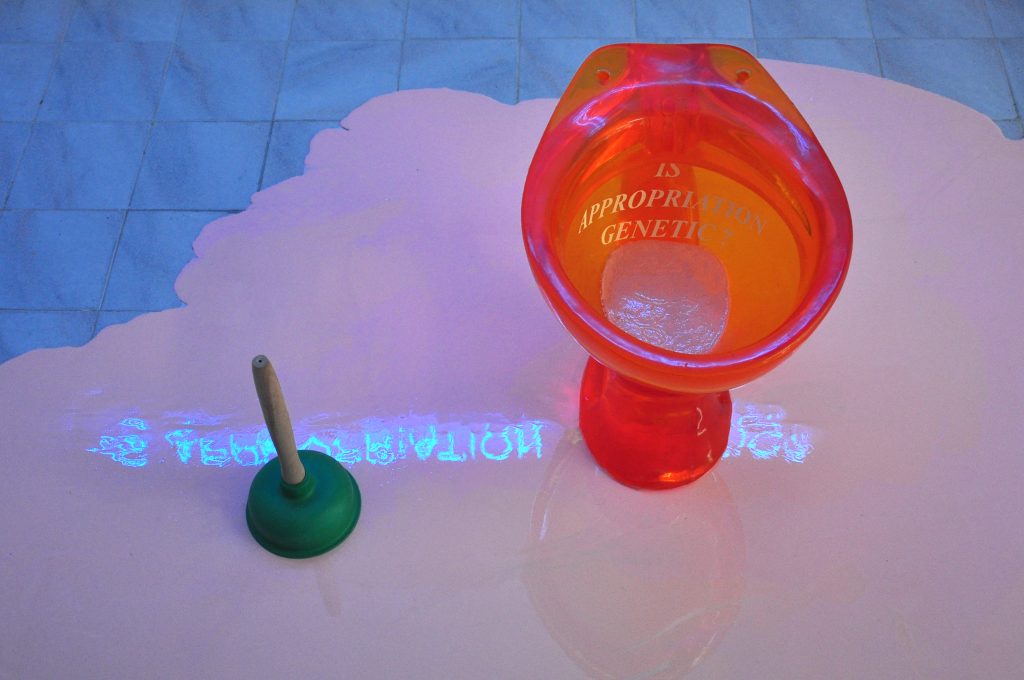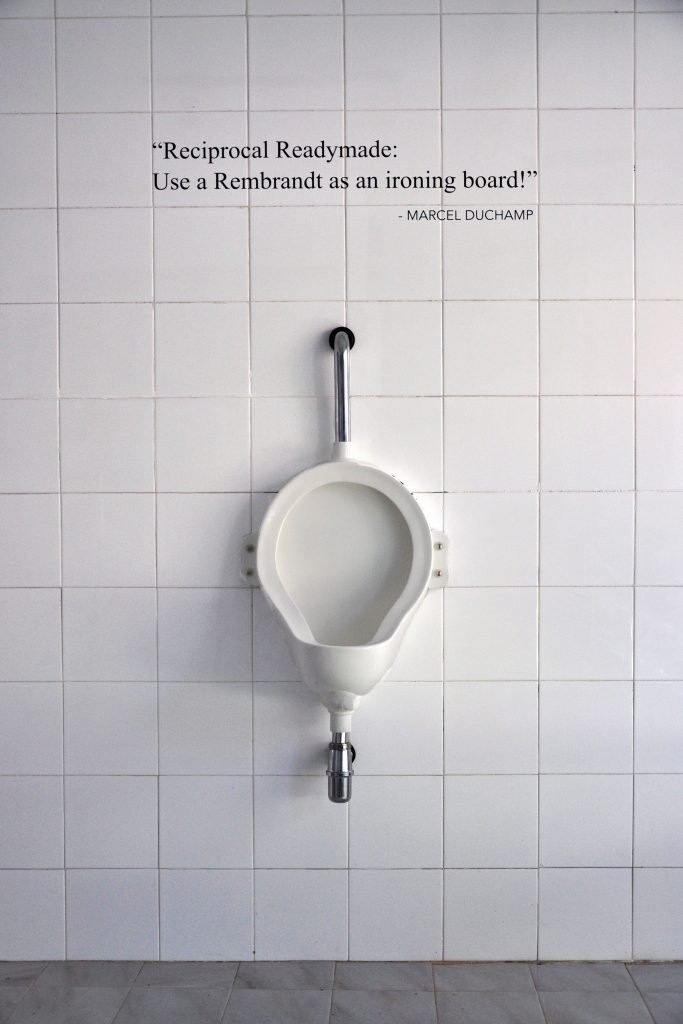 Marco explains: "I remember discussing Maurizio Cattelan and Gucci's Alessandro Michele's collaboration for the show "The artist is Present" in Shangai last year. We were both inspired by Cattelan's statement that "Every act of appropriation should not start with a question and that artists would share the same vision and understand that to copy is to love."  We live in a copyright-reigned world, where ideas coincide with property. An original art piece or an art piece copy-appropriation is not interesting per se, but for the meaning they bring with them and for what you can do out of them, which is exactly what we have done with Public Toilet. We consider Public Toilet as an artwork itself."
5 September – 2 December 2019 Fondamenta Sant'Anna 992/a, Venice, Italy Curated by Marco Galvan
Categories
Tags