Tabish Khan the @LondonArtCritic picks his favourite exhibitions to see at the Venice Biennale – each one comes with a concise review to help you decide whether it's for you. This is the top 5 to see across the two main sites of Giardini and Arsenale. This will be followed by another piece on wider collateral and other exhibitions in Venice to see.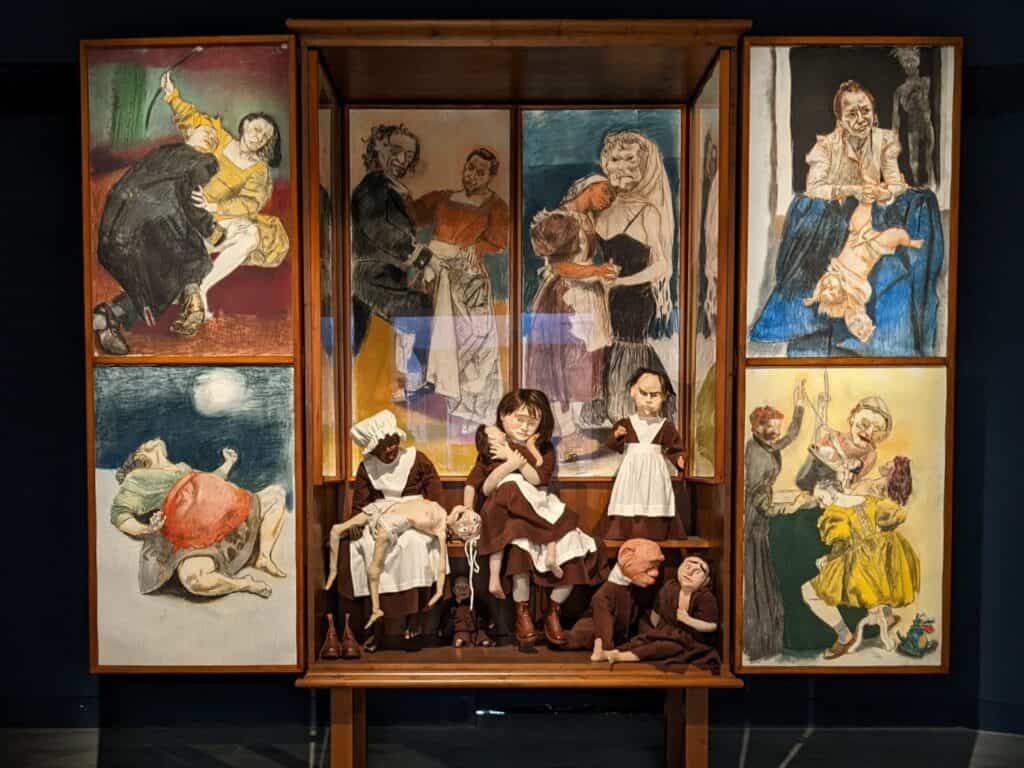 The main exhibition across both sites is the strongest I've seen over the last four art biennales I've attended, with a central theme of change, transformation and the surreal — a fitting one for the times we live in. It's a cohesive show, while previous years have felt like a loose theme that brings works together this is a much tighter curation that flows well. There are some outstanding works on display with a strong showing of female artists including a standout Paula Rego display featuring her paintings and sculpture. I also loved the mirroring of giant sculptures of an elephant by Katharina Fritsch and head by Simone Leigh that greet visitors at the two respective sites.
Entering this pavilion is a magical escape as a couple sits at a bar before engaging in a dance designed to make us feel like we're watching them on a film set. It's a personal story of artist Zineb Sedira's life and her love of films and music. Through a living room set up and a film at the end we get some great insights into her life in France and the UK, and her Algerian heritage meaning she always had that sense of never belonging — mixing the magical, personal and political. Head straight here on entering the Giardini as it has the longest queue, and it's definitely worth it.
Easily one of the most disturbing pavilions, featuring a female centaur giving birth and a male one having hung himself in the other room – the cycle of life within one building. The fact the sculptures are hyper-real ups the creepy factor. Filling the pavilion with eelgrass native to Denmark this dystopian future of mutated creatures in a farmhouse leaves a lasting impact.
Another one worth queuing for and my only pick of pavilions from Arsenale is a refuge of calm, entering a green oasis where we sit in a circle as imagery flashes around us in a meditative experience before we get to smell and feel the moss in the installation. There's a strong environmental message about preserving peatlands as sources of carbon storage and learning from the indigenous Selk'nam communities who had lived with them for 8,000 years before colonisers arrived. I'd advise heading straight to this one as the Arsenale opens to beat the crowds.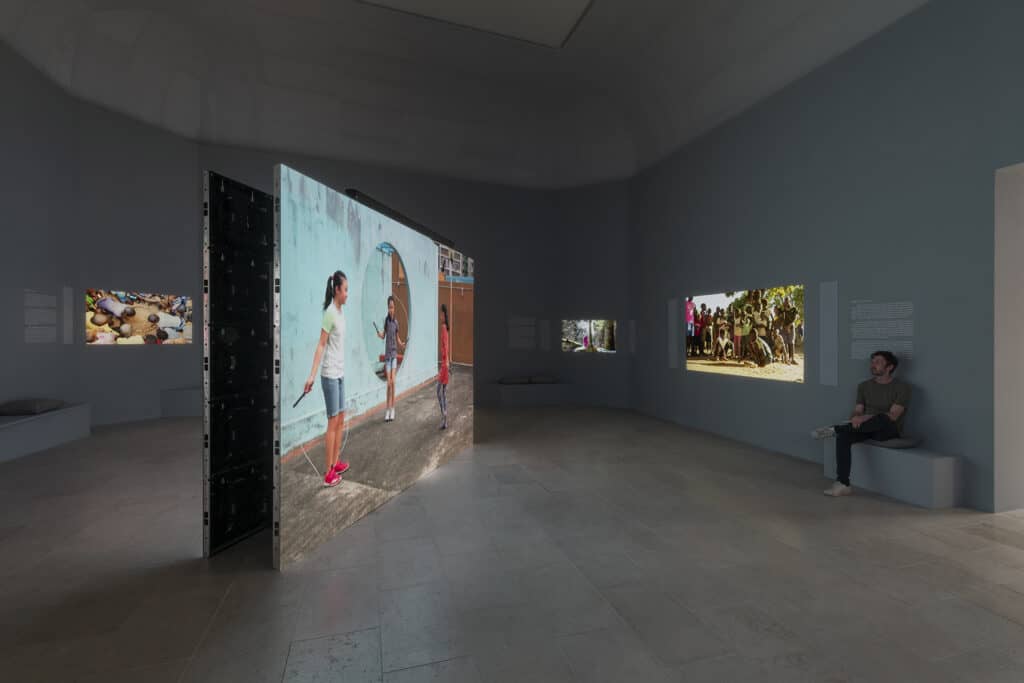 Children playing is something we associate with innocence and it's captured in films from around the world by Alys, in once case clearly assimilating current issues where a game of tag involves one child catching and 'infecting' the others. Play also endures in warzones and it's disturbing to see children playing in front of a burning car or under military helicopters in his paintings, yet it's also uplifting to see them still managing to have fun and be children in such harsh conditions.
The Venice Biennale runs until 27 November and entrance to the two sites is ticketed.
French pavilion photo: Thierry Bal. Danish & Chilean pavilion photo: Ugo Carmeni. Belgian pavilion photo: Roberto Ruiz.
Categories
Tags