You Know More Than I Know' comes from a track on an album by John Cale called Fear released in 1974. The artists in the exhibition are photographer Steve Gullick, sculptor Corin Johnson, painter James Johnston, painter Harry Pye and photographer Aleks Wojcik.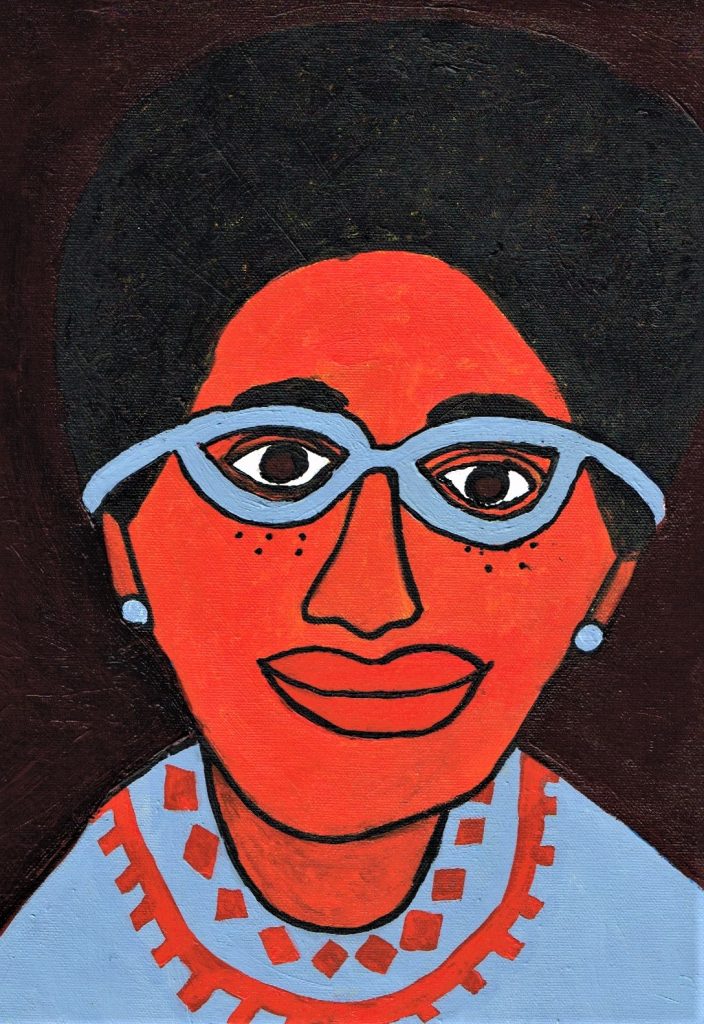 'Audre Lord: Your Silence Will Not Protect You' by Harry Pye
Harry Pye:
" One of the works I've made especially for this show is a painting of the black, feminist, lesbian, mother and warrior: Audre Lord. I've also contributed a painting of Baroness Chakrabarti. I imagine some visitors to this show will assume we're paying tribute to the people we've painted and sculpted by suggesting these people know more about life than we do. Another way of interpreting the show's title is that we're saying to the audience: We've made some new work, it's up to you to decide if it has any value or meaning. – after all, you know more than I know."
Harry's recent paintings have been described as "tremendously good" by Rose Wylie. Other admirers of his work include Gilbert & George who chose his portrait as the winner in a competition organised by The Daily Mirror. Chantal Joffe who selected his work for a show at The Mall Gallery and curator Sacha Craddock who recently selected his painting for the annual Creekside Gallery open.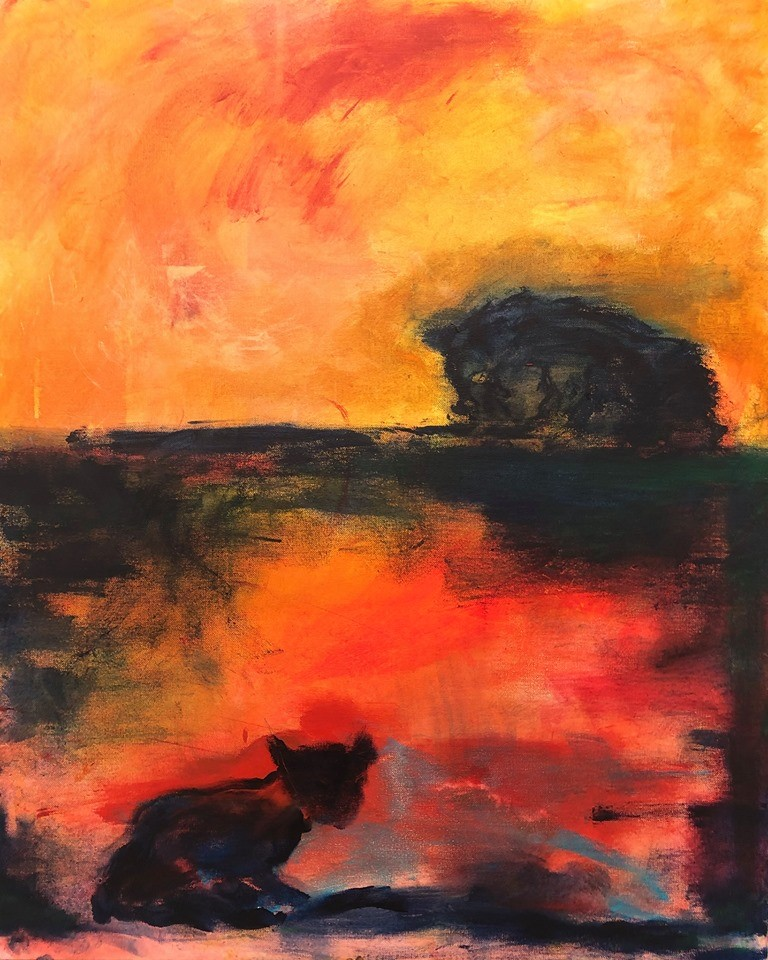 Siblings by James Johnston (Acrylic on 24" x 30" canvas)
One of James Johnston's paintings appears on the flier for the show. James recently had his first-ever solo show. It was a sell-out and he received a rave review from The Economist:
"Mr Johnston's creations are for the most part discomfiting, funny and idiosyncratic. They are often populated by eerie masked or skull-headed figures (human, beast or both), looming from what might be fire, fog or thick black smoke. "Figure in Water", the exhibition's main image, depicts a seemingly male figure surrounded by darkness, its lower half-submerged in delicate malachite-coloured ripples, its upper half incandescent white as if composed of burning magnesium."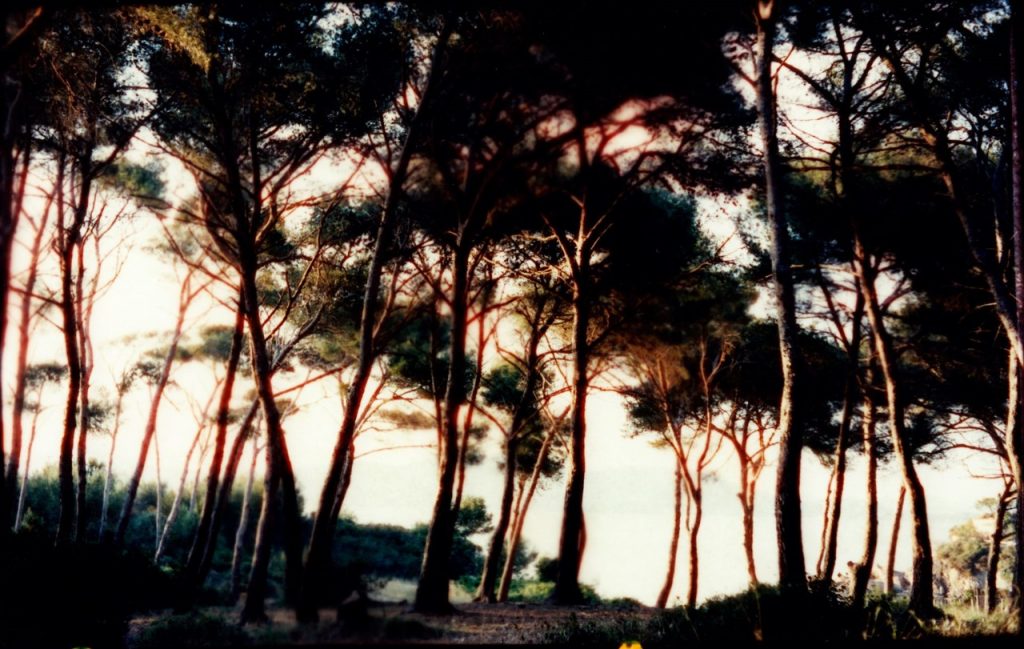 by Steve Gullick
Steve Gullick has been a predominant and prolific force in music photography for almost thirty years. Steve says, "I'll be showing a selection of my less familiar photography (http://www.gullogram.com/scapes)"
info on Corin Johnson's work can be found here: http://www.corinjohnson.co.uk/?page_id=2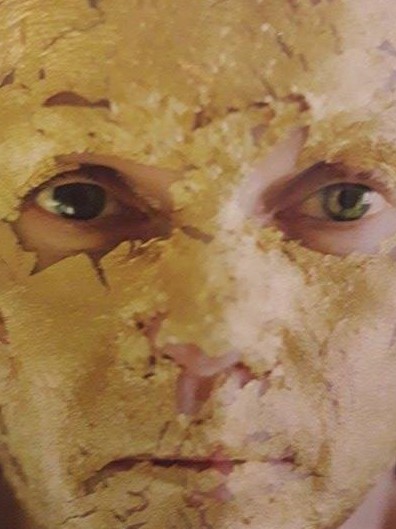 detail of Mother by Aleks Wojcik
Aleks Wojcik is contributing just one photograph to the exhibition which is an image of her mother.
Corin Johnson is exhibiting both his drawings and several sculptures.
'You Know More Than I Know'. The exhibition, which includes painting, sculpture, film, photography, and drawing, takes place at The Art Academy 155 Walworth Road, London, SE17 1RS.Opening party September 11th 6- 9PM then exhibition continues 12-16th September.
Categories
Tags