This year's RA Summer Show features several rooms more obviously 'curated' than I recall previously: animals; climate change; abstraction; politics; light and time… But the essence isn't about to alter: the visual overload of almost 1,600 works of variable quality. One risk artists face is to be 'skied' – hung too high to be seen properly. Maybe that factor led me to noticing several interesting works which dealt with upward or downward points of view: three broadly 'up' and three 'down'.
Wolfgang Tillmans RA  – 'Liam and TM Jumping Up The Cliff' (top image – work 463 in the RA list )
Could be personal and desirous, but knowing Tillmans' fierce anti-Brexit views the combination of coats and cliff and freedom of movement might have a different aspect…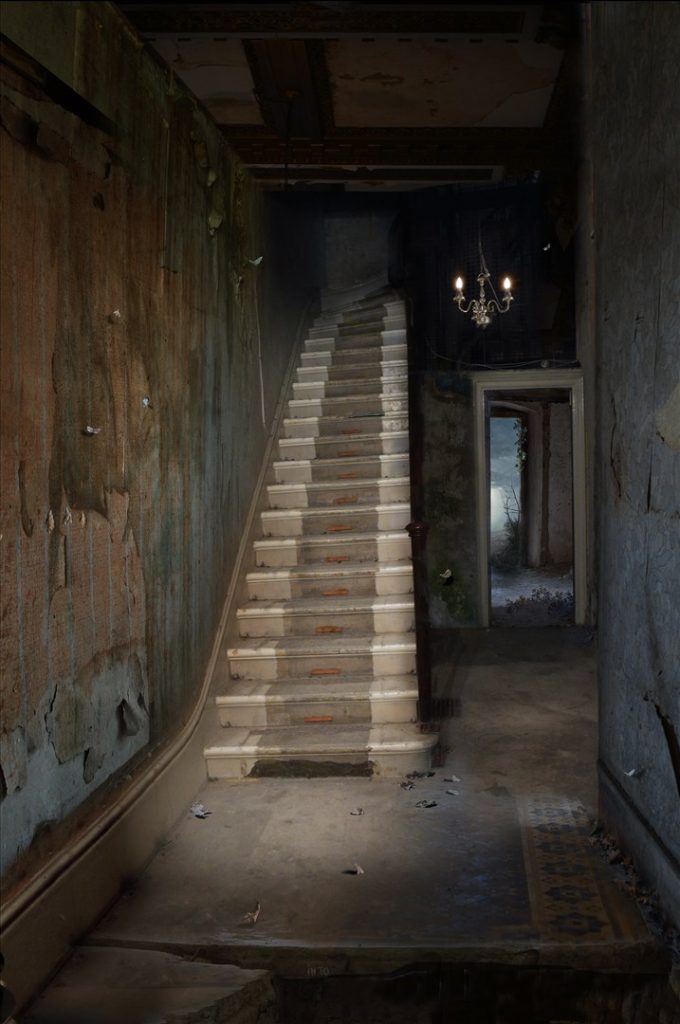 Suzanne Moxhay  – 'Passageway' (232)
That's a nice twist at the top of the stairs in one of Moxhay's atmospheric images of the stage set collages she builds.
Peter Jones – 'Mole's Last Breath' (24)
A witty view – looking up at an animal that lives down below, and mourning the death of a cuddly toy.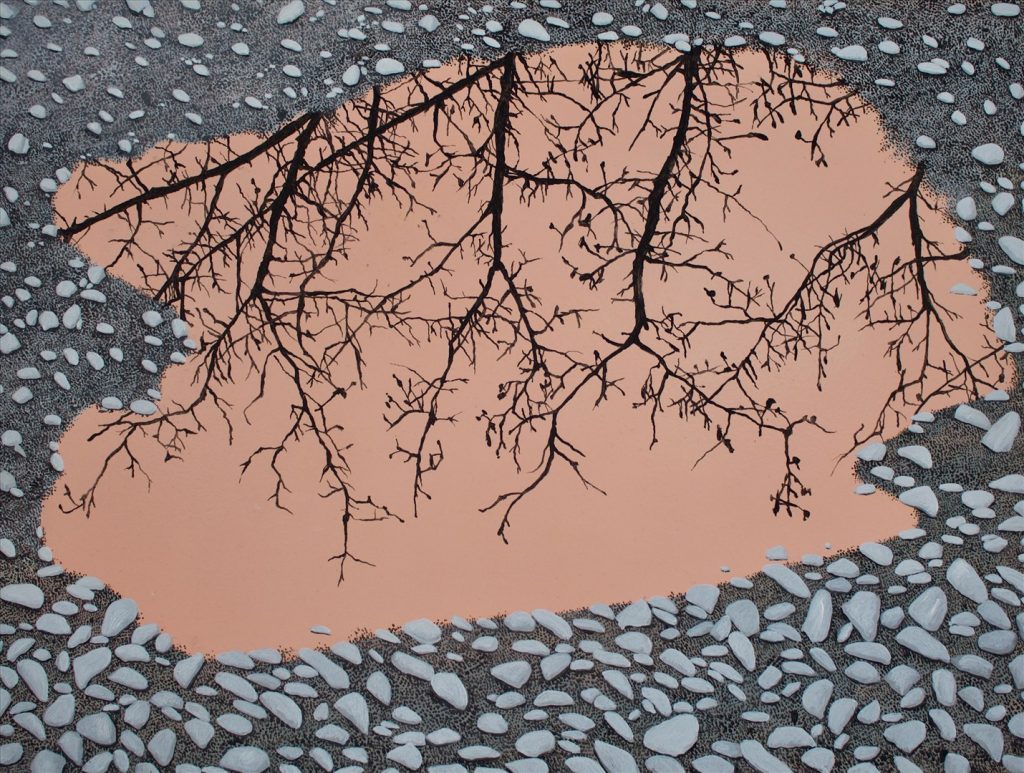 Covadonga Valdes – 'Homeland 4' (265)
The trick of this small but beautifully rendered oil on panel is that  the reflected branches take on the look of roots.
Edward Burtynsky – 'Saw Mills #2, Lagos, Nigeria' (370)
The Canadian is master of the aerial landscape – from helicopter or drone – freighted with environmental issues.
Peter Barber Architects  – 'Village VK 4A' (577)
There's always a room of architectural work. This year sees not only some outstanding presentations of Thomas Heatherwick's projects but also the chance to look down on this model made, surprisingly but winningly, in ceramic.
Art writer and curator Paul Carey-Kent sees a lot of shows: we asked him to jot down whatever came into his head
About Paul Carey-Kent