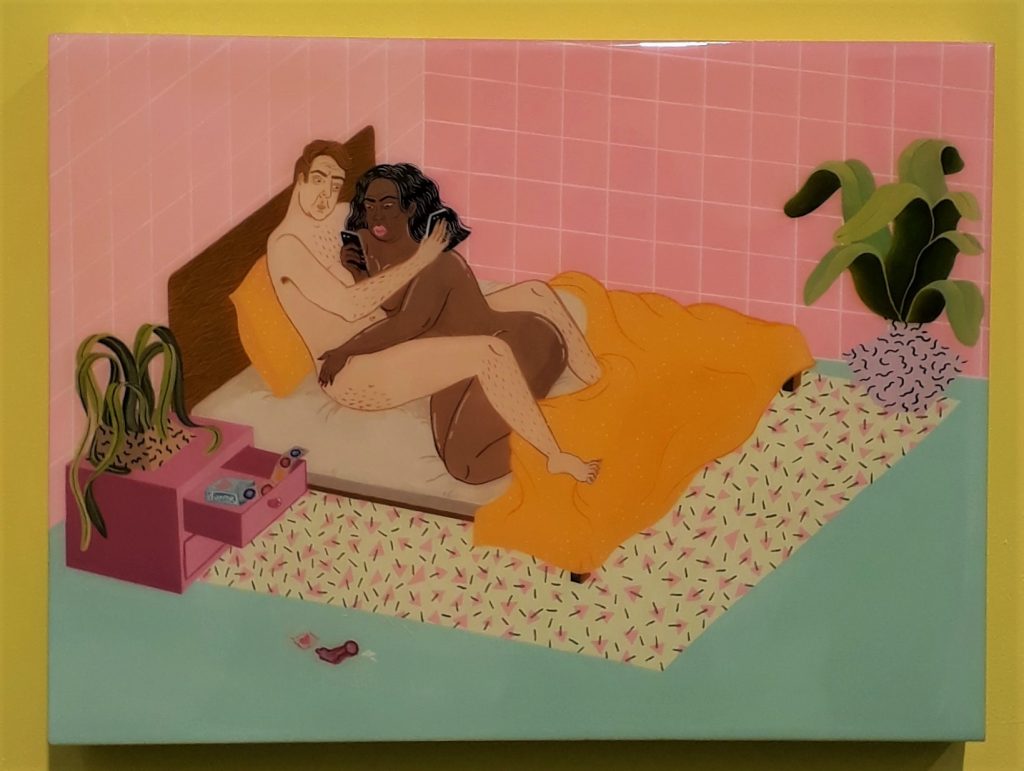 There's an obvious danger that painting – even in its expanded sense which uses the language but doesn't necessarily involve paint – might feel rather old-fashioned in the face of the rise of social media. One response would be to say: no bad thing. Another is to incorporate such media directly in making the work. The third way – to feed its omnipresence into the themes which painting tackles – was the one most evident at Art Cologne at the weekend. Here are three examples:
Joëlle Dubois: Bad Post-Sex Habit at Thomas Rehbein Gallery, Cologne (top)
The Belgian painter complains that 'communication between people today is increasingly becoming superficial, fleeting, impersonal and anonymous'. Hardly news, but her gleaming little acrylics under resin take the thought in charmingly witty yet slightly cruel directions by showing phones inappropriately used: not just after sex, but during it too, alongside all sorts of other activities from yoga to eating.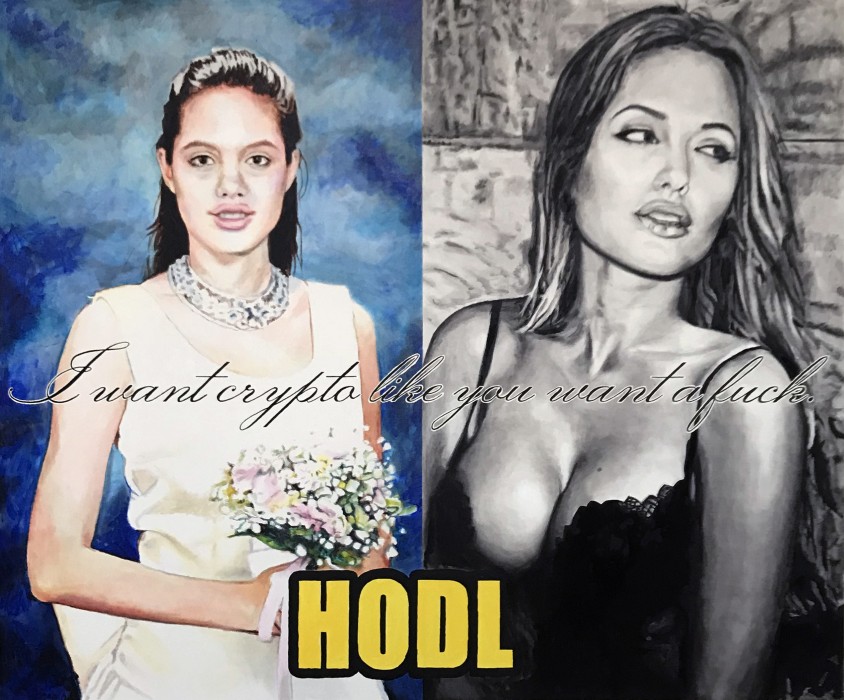 Christine Wang: Angelina Jolie, 2018 at Nagel Draxler, Cologne
The US artist makes paintings from found or collaged Internet memes. This diptych perplexed me, but can be explained. 'HODL' was a mis-typing of 'HOLD' which became a cool term to demonstrate being in the know among those investing I the volatile world of crypto-currencies. It became attached to Jolie online, perhaps to mock her failed attempt to hold on to Brad Pitt. Wang plays on both aspects with her addition of a text, found elsewhere, which diagnoses some sexual frustration in the actress.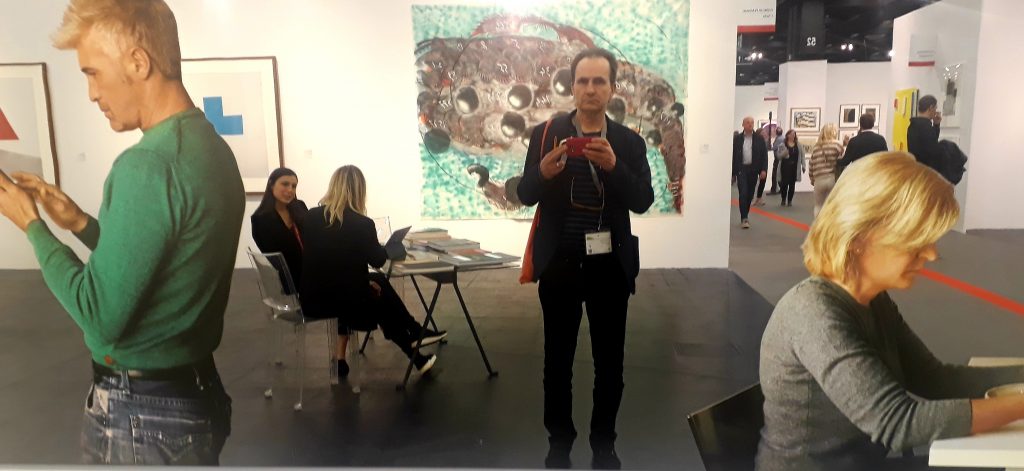 Michelangelo Pistoletto: Smartphone – seated woman and standing man, 2018 at Giorgio Persano, Turin
I guess it had to happen: Michelangelo Pistoletto's latest mirror pieces bring the viewer into the zone of figures with mobile phones. So here is my self-portrait, taken the same way of course, together with gallery staff who appear to be rather less thematically communicating with each other in pre-digital style.
Art writer and curator Paul Carey-Kent sees a lot of shows: we asked him to jot down whatever came into his head
Categories
Tags