Art critic Tabish Khan brings you 'The Top 7 Art Exhibitions to see in London' this week. Each one comes with a concise review to help you decide whether it's for you. This week an immersive theatre experience has been added to the mix:
Adventitious Encounters, curated by Open Space Contemporary @ Whiteley's Shopping Centre
Head to the top floor of Whiteley's shopping centre in Bayswater for a fantastic exhibition in a grand space. From the post-Apocalyptic vistas by Suzanne Moxhay, disconcerting little metal insects by Samuel Padfield and a video of a raging Icelandic waterfall. All topped off by being housed in a grand venue that's due to close soon. Until 22 March.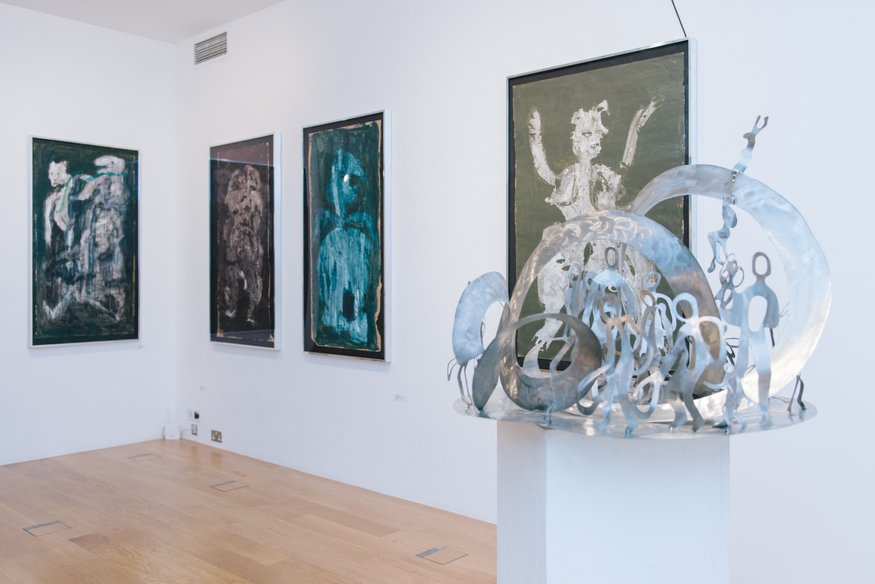 Setsuko Ono @ Asia House
Large paintings resemble Rorschach ink blots, while delicately curved metal sculptures flutter and sing as wind passes over them. In addition a virtual reality headset lets us see how the outdoor sculptures would look like in an outdoor setting — it's a great way of showcasing these works in a public space. Setsuko Ono may be best know as Yoko Ono's sister, but these works shows she's worth recognising as a talented artist in her own right. Until 24 March.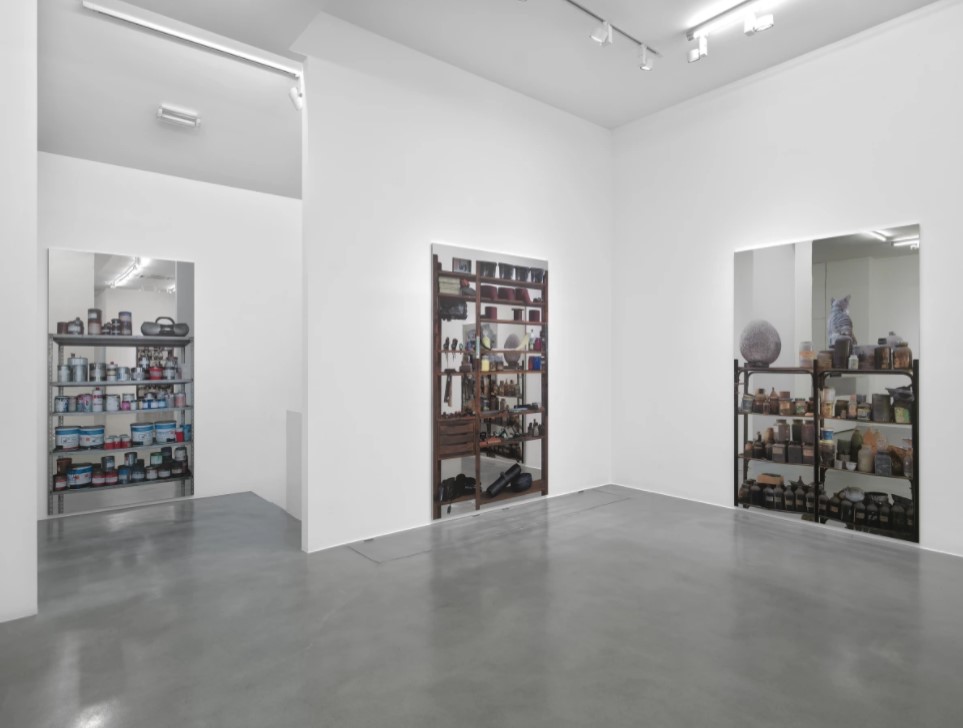 Michelangelo Pistoletto: Scaffali @ Simon Lee
Everyday items on shelves line the walls. As these items are printed on to mirrored surfaces so visitors can see themselves in among the bottles and cans on the shelf. The concept of storage becomes more dynamic with the viewer's presence, are we just as disposable, inconsequential and ignored as the items we see before us. A simple yet thoughtful exhibition. Until 7 April.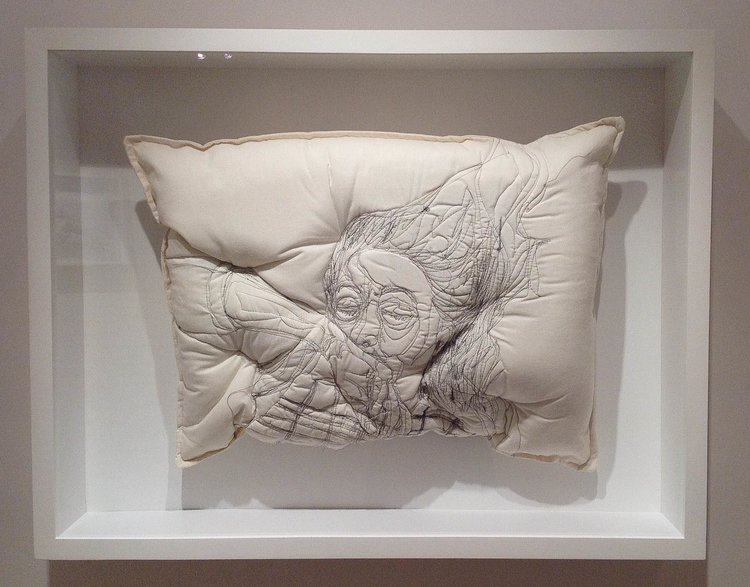 Stitch @ Daniel Raphael
Embroidery and fine art have often been kept separate with the former seen as a craft. This exhibition straddles the divide with a selection of artists who create everything from birds to detailed landscapes that look like paintings from a distance. The highlight is the pillows of Maryam Ashkanian who weaves faces into pillows, distorting the surface to almost mirror the imprint a person would make in the pillow itself. By sealing these works in glass, it gives them a permanence as if capturing a snapshot of life for all time. Until 28 March.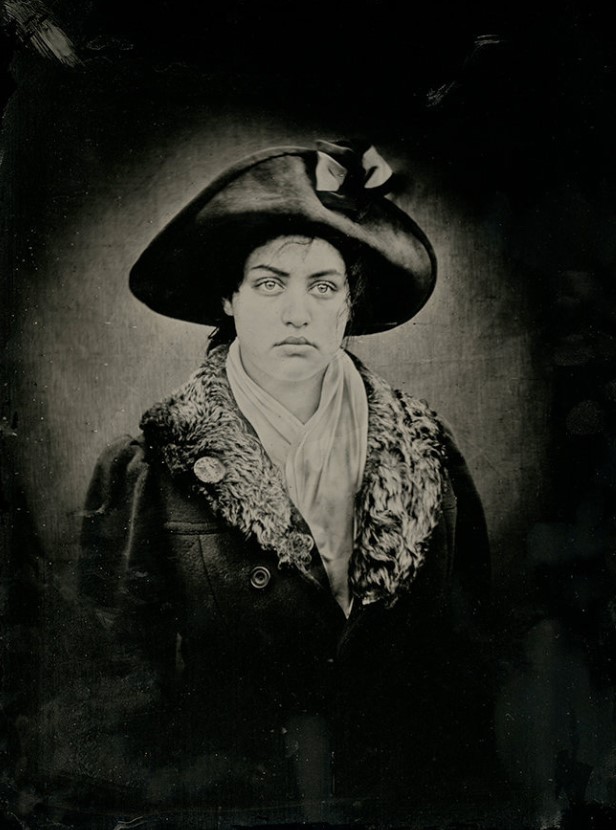 The Suffragettes: Millennial Rebels @ Islington Arts Factory
Suffragettes pose in photographs that look like they were taken even before the time of the Suffragettes. However, they are recent photographs taken using Nicolas Laborie's wet plate collodian technique to give them an aged look. The women are wearing hats designed by milliner Claire Strickland to complete the period look, with her hats on display alongside the photographs. It's a fantastic combination and the models make believable Suffragettes. Until 23 March.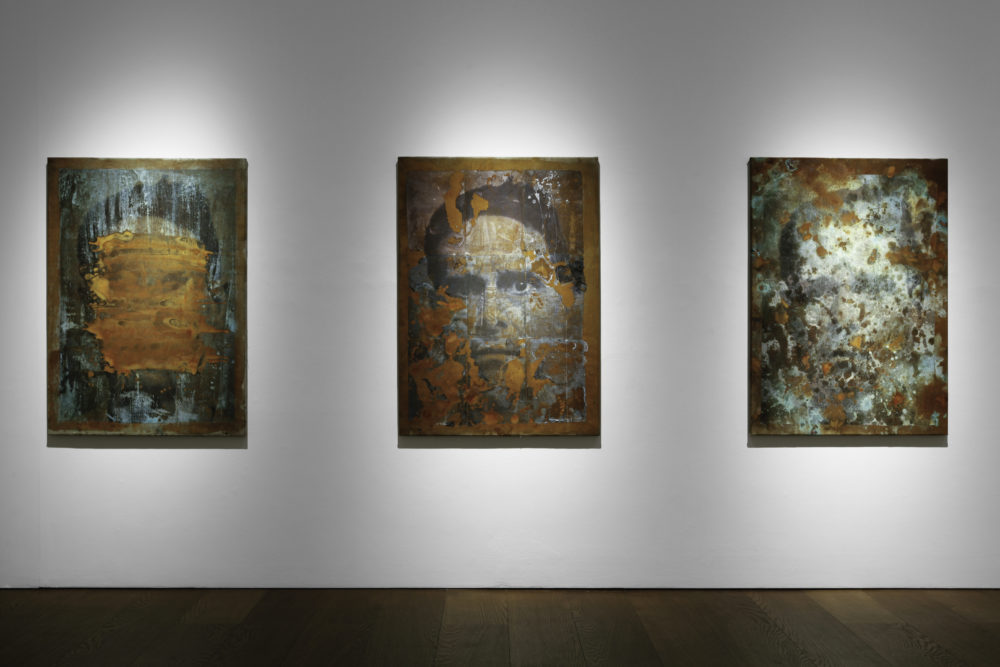 John Keane: Twelve Selves @ Flowers, Cork street
John Keane is best know for political works but this latest show is more introspective. A self-portrait is manipulated with chemicals to take on different looks from a rusted look to a photo negative one. It's a subtler reflective show that in my mind references the impact of time over an artist's career as we all start to break down both physically and mentally. Until 7 April. 
Suffragette City @ London Pavilion
I'm mixing up the art this week with a bit of immersive theatre. I got to play a suffragette, graffiti the pavement in Piccadilly Circus, be arrested for my activities and be interrogated in prison. The National Trust and National Archives have put on a fun experience that also explores the nuances of what it means to use violence to achieve the right ends. Until 25 March.
All images copyright artist and gallery. Adventitious Encounters image © Fenella Mett, Setsuko Ono image © Alex Magill, Suffragette City image Crown copyright, courtesy National Archives, Millennial Rebels image copyright Nicolas Laborie, 
Categories
Tags