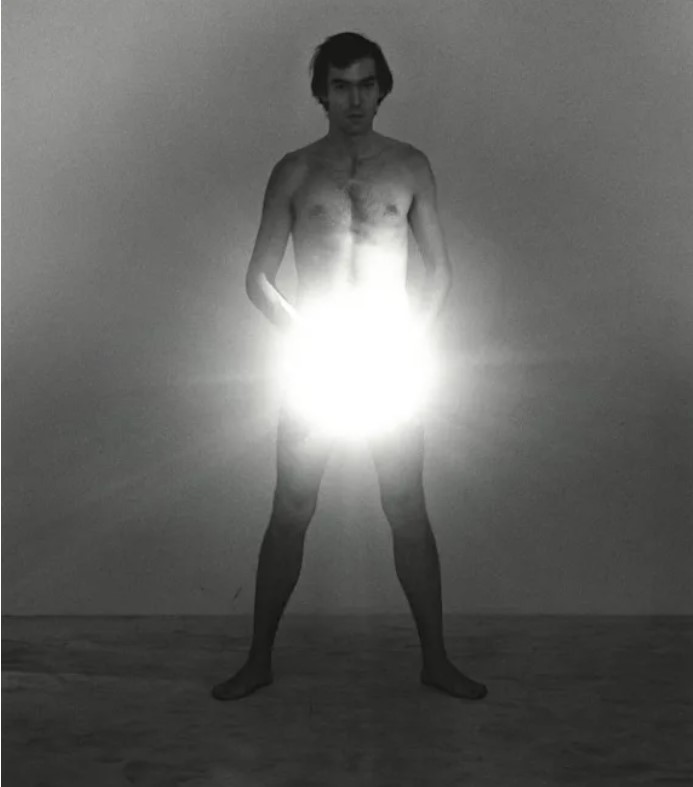 Peter Hujar: 'Self-portrait', 1966
You can't put everything on the increasingly central art medium of Instagram, as it's censored. Specifically, any photographic image of genitals, naked buttocks or bare female breasts are out. The fact that it's art isn't held to make any difference, which has caused some annoyance. Paintings ought to be OK, though Betty Tompkins notoriously ran into trouble despite the apparent policy when posting her well-known 'Fuck Paintings' from 1969-74.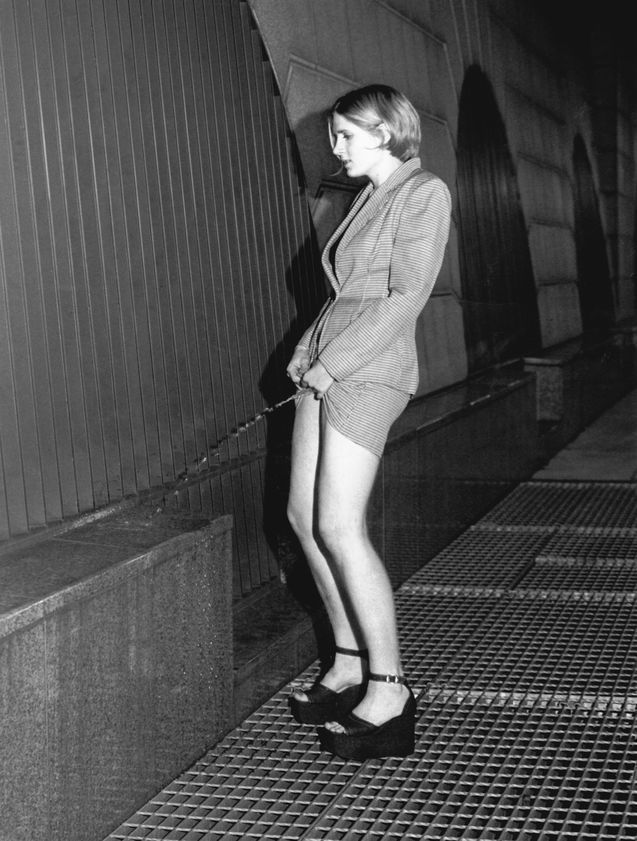 Sophy Rickett: 'Pissing Woman (test)', 1994
Anyway, sticking with photographs I've seen lately, I posted from this series by Sophy Rickett, which is perfectly OK as a way for a woman to poke fun at the supposedly unique privileges conferred by possession of a penis.

Sally Mann: 'The Three Graces', 1994
But this, in which Sally Mann triples the stream (what was it about 1994?), is un-postable – not because of that, nor due to the sometimes-questioned way she worked with her children, but simply because female nipples are visible  really, the most innocuous aspect.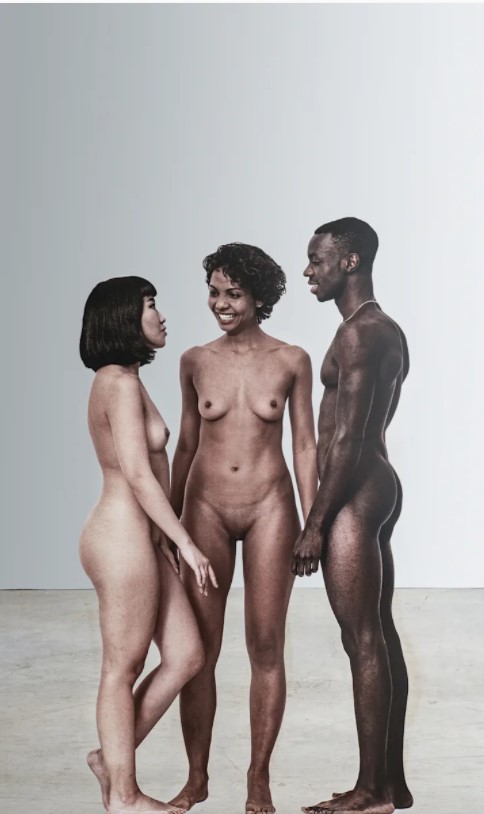 Michelangelo Pistoletto: 'Messa a nudo – C', 2020 Silkscreen on super mirror stainless steel
Another prestigious artist whose latest work won't fit Instagram is Michelangelo Pistoletto. His 'Laid Bare' series is the latest to use silkscreen on mirror, doubling the space and bringing in the viewer – in this case, to interact with naked figures who, according to the artist 'represent human kind in all its different biological, ethnic and aesthetic aspects… the same humanity that, coming from all over the world, clothed, fills the space in front of the mirrors'. Pistoletto sees in these works 'the possibility of being able to embrace each other once again after the conditions, which throughout history up until today, have divided and distanced us in the world.'
The censorship has led to various ingenious cover-ups. Though you could argue that no-one has improved on Peter Hujar's nude self-portrait from 1966 (top image), taken 44 years before Instagram was launched.
Art writer and curator Paul Carey-Kent sees a lot of shows: we asked him to jot down whatever came into his head
Categories
Tags