NETWORKING SERENDIPITIES is the new New Media exhibition by Taline Temizian featuring a body of work that forms part of the ongoing series 'The Networks Project,' started in 2008. The exhibition will open at Paul Smith, No. 9 Albemarle Street, London. Curated by Sascha Bailey, the multimedia works will explore human interactions through the intersection of art and technology, using traditional media alongside parts of machinery and tech.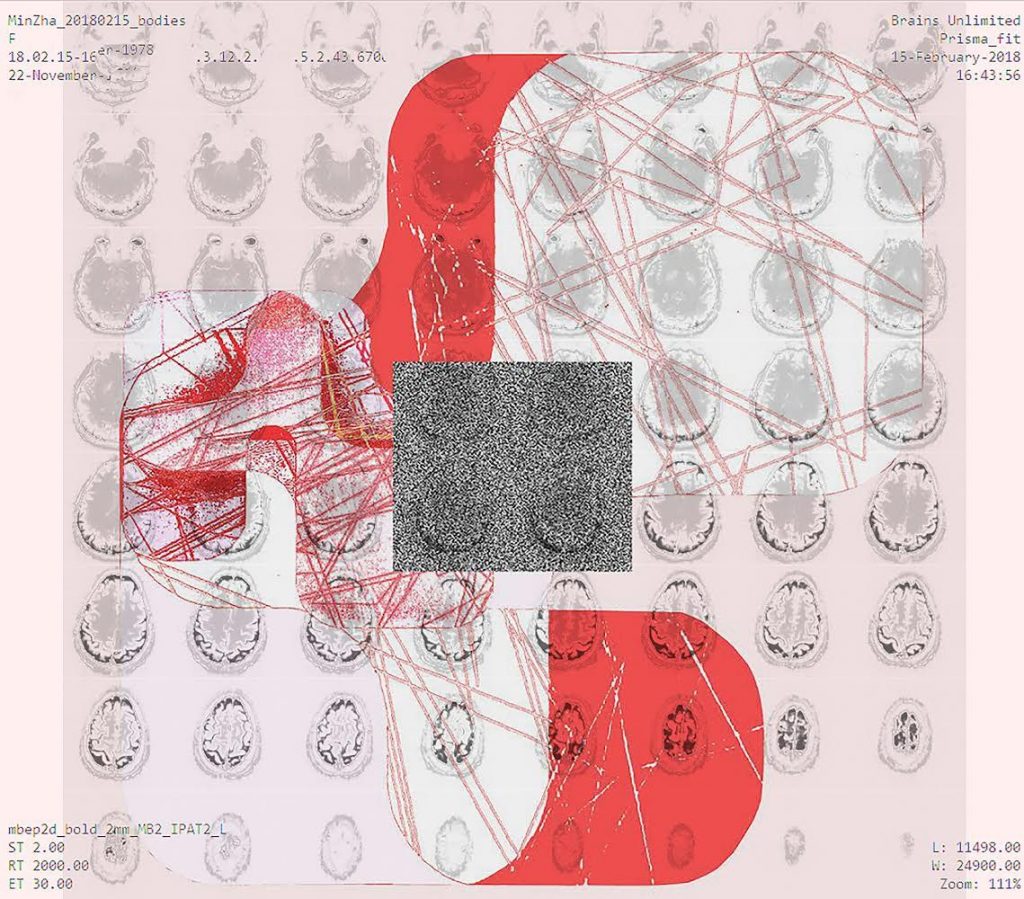 Temizian's practice is inspired by a multitude of influences, from philosophers and scientists to technologists and filmmakers, all of whom she has collaborated with throughout her career. Now living and working mostly in London, the Armenian-British artist was born in Frenso, California and grew up in Syria. It was here that her interest in science and technology began, her father a cardiologist, scientist and transhumanist, explored ways machinery can be used to save the heart and extend human life. As a result, Temizian has forged an artistic career through practicing a transhumanist approach on trauma and memory, whilst exploring new ways of bettering human life from mental and emotional perspectives.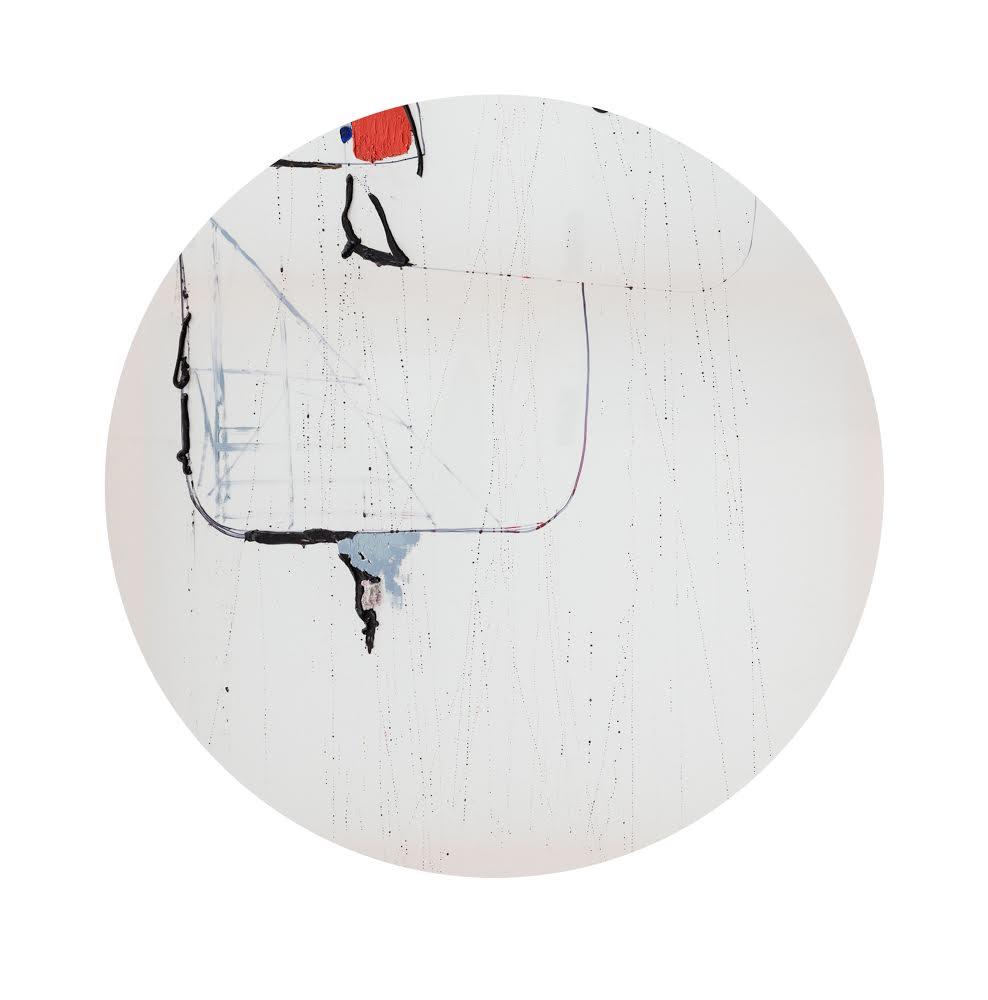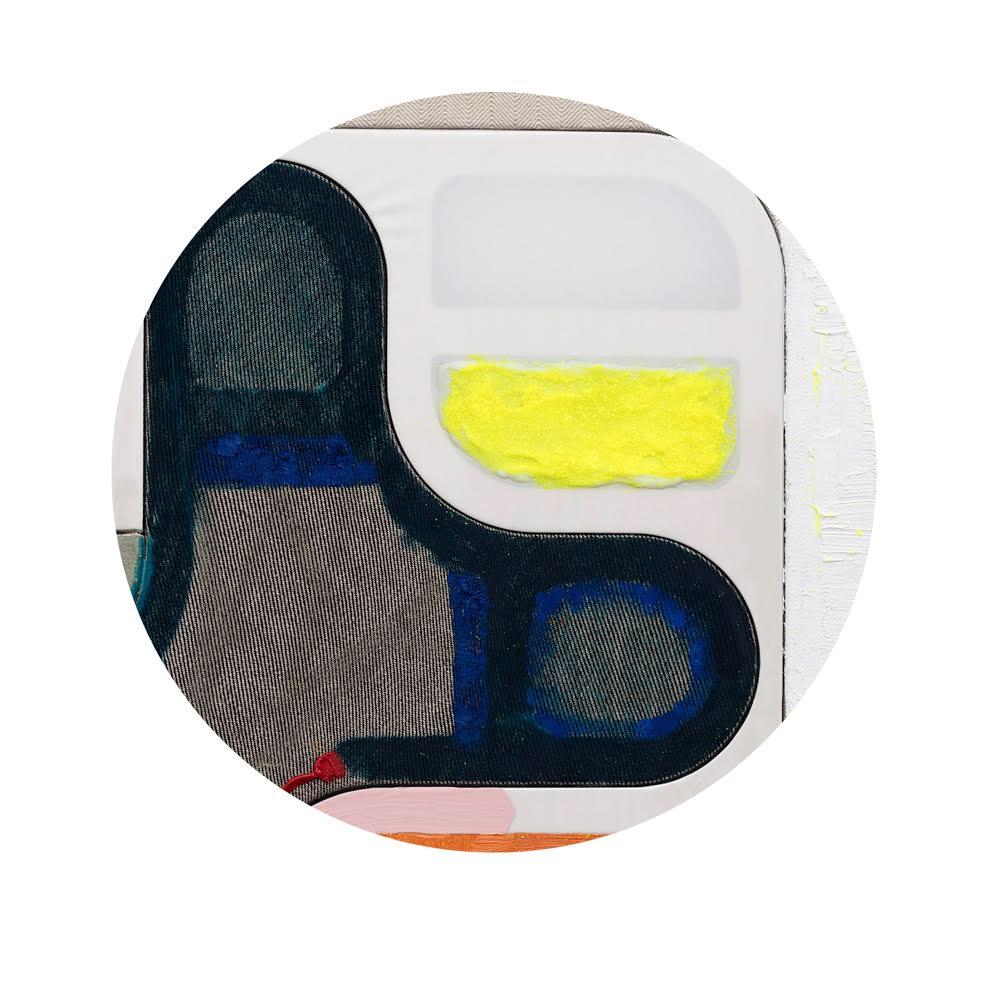 The series of abstract works often resemble charts and shapes which form systems and connections reflecting the artists interest in geometry, science, maths and coding. Using the finest quality canvases and oil paints, Temizian juxtaposes the traditional and contemporary, mixing oils, graphite, crushed lapis lazuli and glitter with wires and arduinos.
Fundamental to her practice is the exchange between the viewer and the work rather than the physical object. This is enhanced by the overall sensory experience Temizian creates, in this series through olfactory, audio and visual elements. Her work 'Visceral Clock (This is Love)' is created with oil and concrete on a restoration surface covered in transparent PVC. Mental health, combatting suicide and coming back from the brink are important themes that are continually explored through her years of practice, each period tackling these complex themes in a different media form. In this work, the encapsulating scent is indicative of an experience in a set place and time.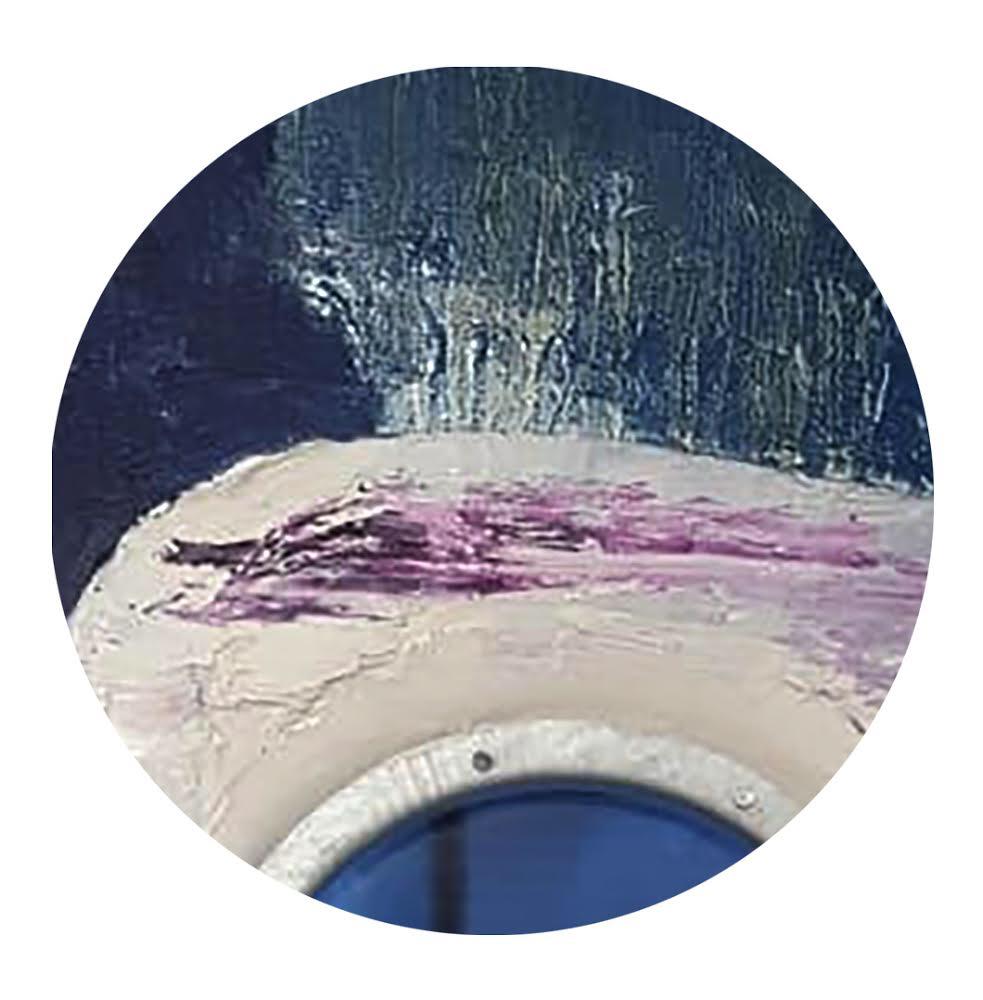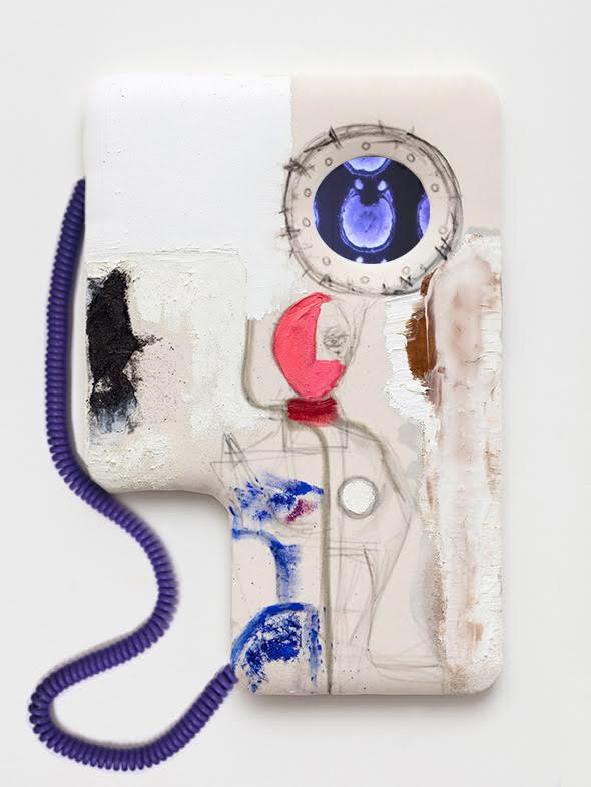 Another work entitled 'It's an Overkill' is the most recent self-portrait of the artist on a padded cream velvet block, using a distinct shape which recurs throughout the series, signifying constantly shifting structures. It is only a handful of physical and digital self-portraits that she has created, 'Hole' (2004) being the first. In the work Temizian places a screen behind a hole in the canvas which will play representations of the artist's brain on loop and a video piece by Berlin-based guest artist Ira Konyukhova titled 'Please Agree On Our New Cancellation Policy', a two-channel video dealing with questions of technological progress and its relation to the human condition in a post-capitalist context. A common method running through this series is specific colour coding, best shown in the work 'Networking Serendipity' which uses neon and bright colours as well white spaces and light in elusive technicolour mutations. This is a significant change to the artists previous works which have explored trauma, darkness and the abyss.
Artist, music and technology specialist Vahakn Matossian will be collaborating with Temizian on elements of the exhibition. All of Temizian's artworks will be stamped using Blockchain Technology, authenticating the work and storing it permanently on the distributed ledger. To store your Blockchain Artwork and keep it safe All you need to do is download Trust Wallet App from the Apple App Store or the Google Play Store
'Networking Serendipities' by Taline Temizian will be on display from 11th – 23rd April at Paul Smith No.9 Albemarle Street.
Taline Temizian says:
"Through my work I look to explore the relationship between the signifier and signified, forming imaginative orders that transform into visual realities. Computers and technologies which we are surrounded by in day to day life become extended versions of ourselves. Concomitant variants rule our universe and I am most interested in identifying these, playing with their nature, grammar, grids and possibilities, observing myself through each viewer who will have a unique experience transforming themselves, the artwork and therefore me."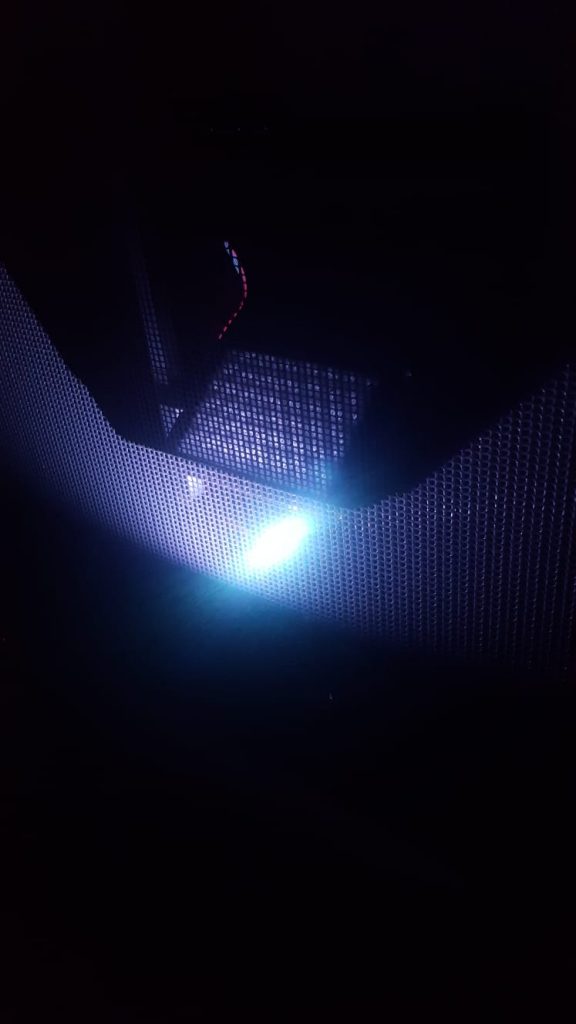 Categories
Tags