??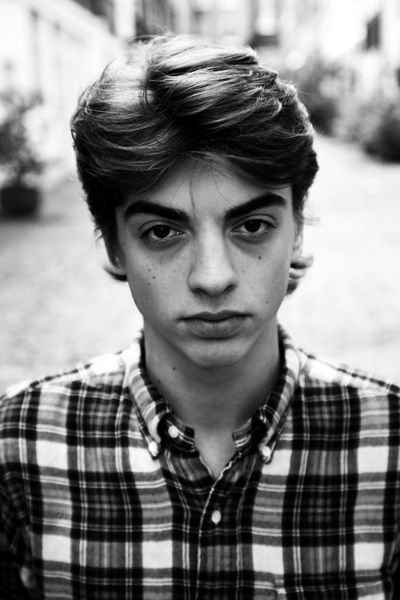 1. Sascha, can you tell us a bit about you and art? How did you get involved in curating etc?
When I was 11 my dad took me to Frieze Art Fair as he was taking pictures of the notable people who attended. I was very into drawing manga at the time so I put my drawings on the wall, priced them and sold them to the people there. I made about £100 that day and I think this was the moment the penny dropped and I started to think about working in art.
Just a year after that when I was 12, I started to do work experience in galleries and then in 2012 I met the owners of Imitate Modern, who, with their fresh new outlook on art, gave me the opportunity to curate a show.
2. You have set up The Something Else Collective. Who else is in the collective and what do you do?
Lily Bloom, Conor Bond and I are the people behind The Something Else Collective which is a creative hub of artists of all kinds. Our aim is to launch a platform for all creatives so where we are right now is really just the beginning – we have a lot planned for the next step.
3. On May 1st you have your first pop up exhibition 'The Route Less Travelled' – "an exhibition that explores the idea that education is not limited to the classroom." Which artists will you be exhibiting and how did you find them?
We will be exhibiting seven artists who each have a very unique style. I came across them mainly by being in the right place at the right time – some I met at art shows, others were introduced to me and some I have known my whole life.
4. You talk about your artists being from Gen Y. What is Gen Y?
I think the term Gen Y refers not to the age of someone but their level of passion. Some people work until they are 90 so I think it's more about enjoying life and loving what you do. Gen Y to me means passion.
5. Will there be any special events during the exhibition?
Yes, Charlie Harney, Ollie Sylvester, Johann Lester and Connor Hirst will each be spending time in the gallery where they will be making a work of art live. These pieces will be sold for charity.
?6. What plans do you have for The Something Else Collective this year?
We have big plans which will be revealed after 'The Route Less Travelled.'
7. Final question, if you had $49,000 to spend on art, who would you invest it in?
Lucian Freud.
'The Route Less Travelled' curated by Sascha Bailey from The Something Else Collective on displayed until 19th May 2014 at 17 Floral Street, Covent Garden, London, WC2E 9DH. Entry is free.
About Mark Westall