Art critic Tabish Khan brings you 'The Top Art Exhibitions to see in London'. Each one comes with a concise review to help you decide whether it's for you. All of his picks  from last week are still open to visit.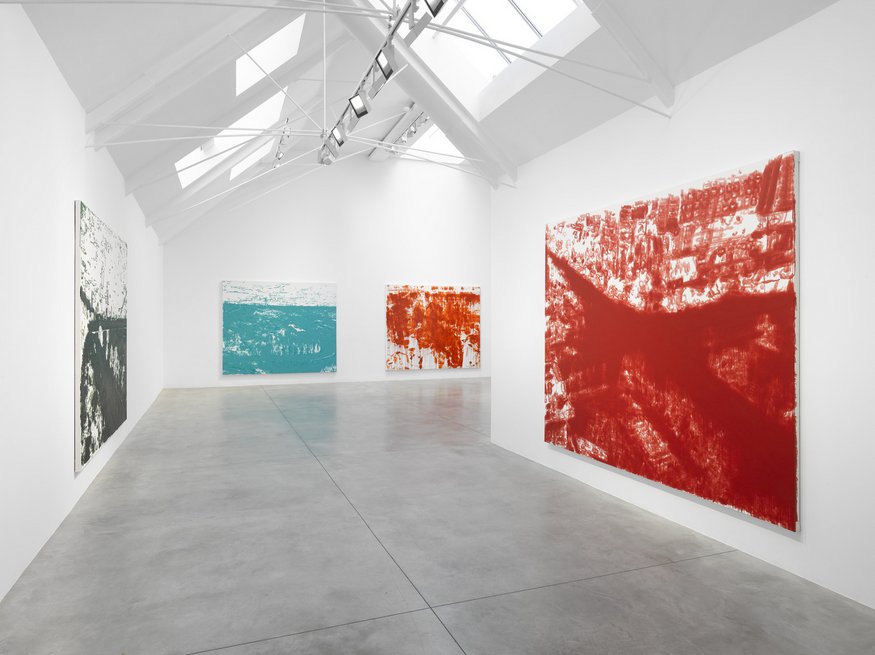 Liu Xiaodong: Weight of Insomnia @ Lisson Gallery
What is the future of painting, will machines do it all? Artist Liu Xiaodong is looking into this idea by having a robot paint a landscape of Trafalgar Square in the gallery, using a live feed from a CCTV camera. There's an Impressionist feel to it as the robot arm has to adjust to the people moving and the light changing. I have to say it's doing a very good job and it's a challenging show that questions human creativity and the ever blurring lines between us and machines. Until 2 March.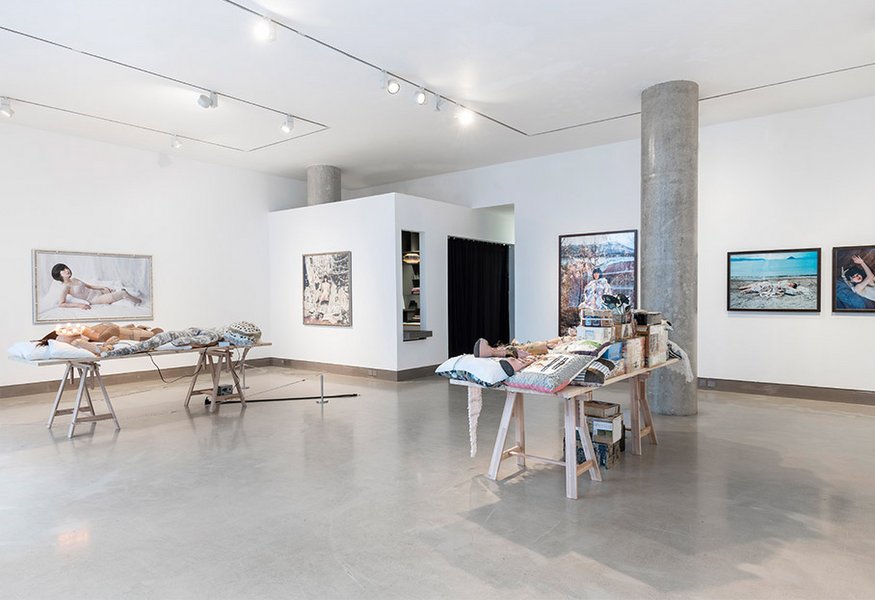 Mari Katayama: Broken Heart @ White Rainbow
What makes a woman beautiful? Mari Katayama challenges this by making sculpture and laying down the gauntlet to our image obsessed society. Born with physical disabilities and having had her legs amputated aged nine she poses in photographs to challenge our ideas of what constitutes femininity and attractiveness is. Embroidered limbs are scattered across the tables and in the photos to force us to reconsider our internal values. Until 2 March. 
El Seed: Tabula Rasa @ LazInc
Artist El Seed merges beautiful Arabic calligraphy and the explosive style of street art. A normally black and white medium receives an injection of colour. A language used to set out rules, meets an art form that evolved from breaking the rules. The artist merges two vastly different mediums to create these intricate and beautiful works. Until 9 March. 
Qu LeiLei: Echoes @ 3812 Gallery
Large close up paintings of hands and nudes bring together Western influences and Chinese ink painting. It's impressive how the artist conveys so much emotion through a pair of hands, whether they be balled fists in anger or a parental hand tenderly holding a much smaller one. This gallery is a new find for me and I also love the display of work in the staircase to nowhere. Until 9 March.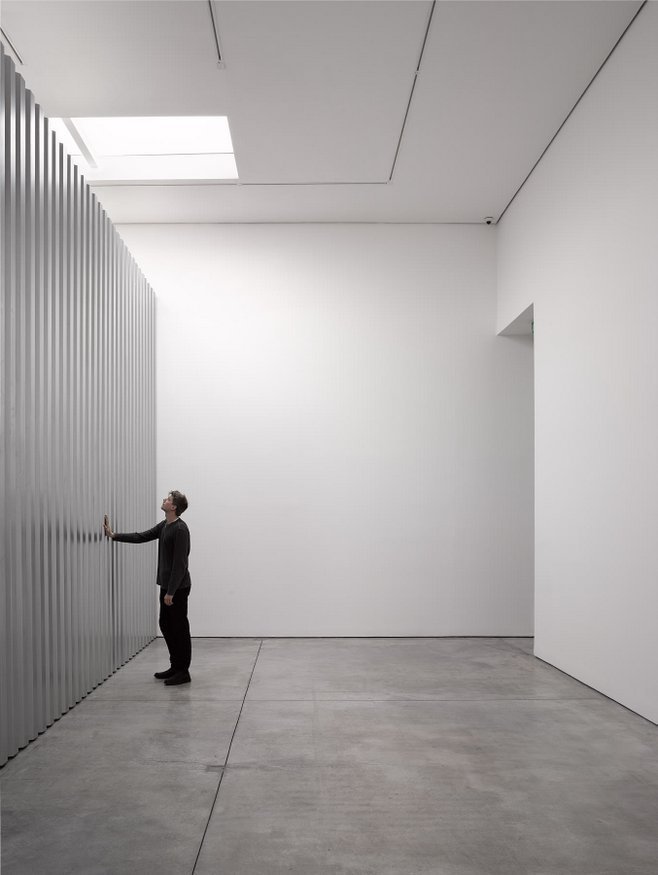 Miroslaw Balka: Random Access Memory @ White Cube, Mason's Yard
Place your hands on a giant steel wall and feel the heat emanating from it. This wall spanning both floors cuts off about two thirds of the gallery. It references the massive server farms where all our data is kept and yet we can't see it. It's very relevant to today's world today where the worry about what data big tech companies know about us, constantly hangs in the air. Until 9 March.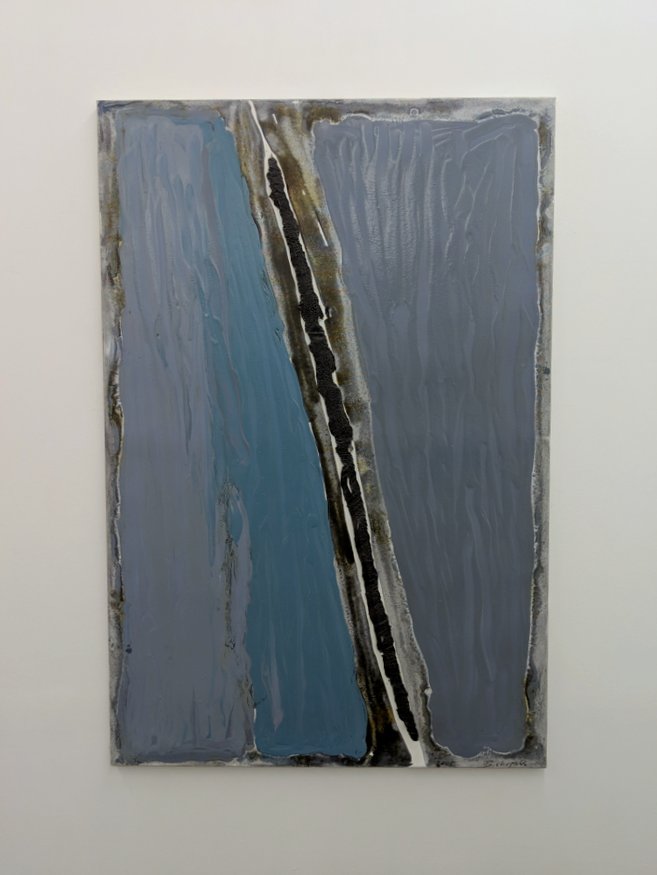 Bozenna Biskupska: Epiphany of Time @ L'etrangere
Layers upon layers of oil painting are allowed to mature over several years to form these abstract paintings that each have evolved their own textures over time. Pictures don't do justice being sucked into the depths of these dark paintings that the artist has spent years with and watched them mature over time. Until 16 March.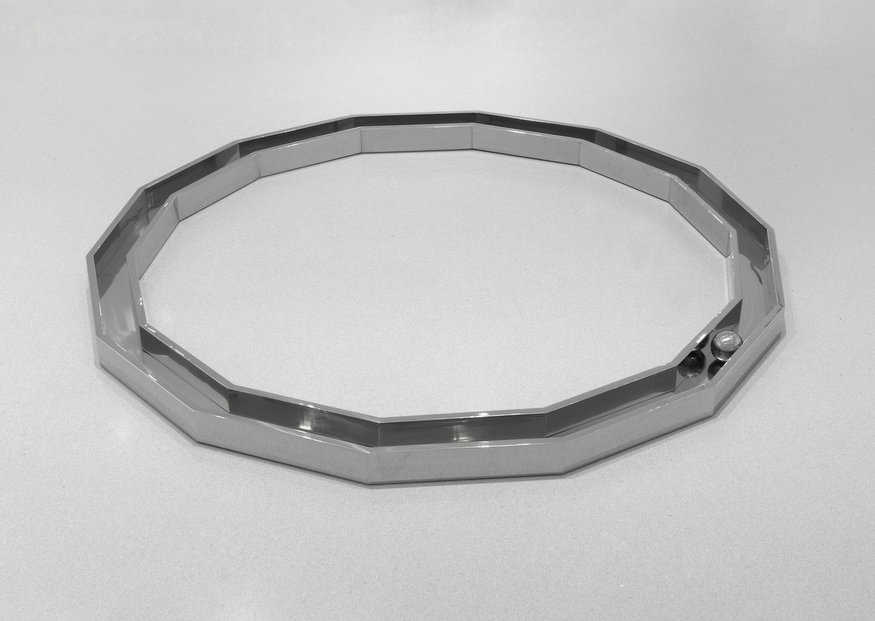 Walter De Maria: Idea to Action @ Gagosian, Grosvenor Hill
I do like an artist who pokes fun at the art world. In one of many drawings it states that the sofa just sat there, while events happened around it. Elsewhere there are balls within sculptures that we want to roll but can't touch. It's a witty show with gentle humour and as with any Gagosian show it's beautifully presented. Until 9 March. 
Images copyright artist and courtesy gallery. White Cube photo: Theo Christelis. De Maria image – © Estate of Walter De Maria. Photo: Rob McKeever.
Categories
Tags