Here are the 5 most popular exhibitions on FAD magazine in 2018 an eclectic mix featuring JR, Jamie Reed, Gustav Klimt, Egon Schiele, Damien Hirst, Murakami and Virgil Abloh.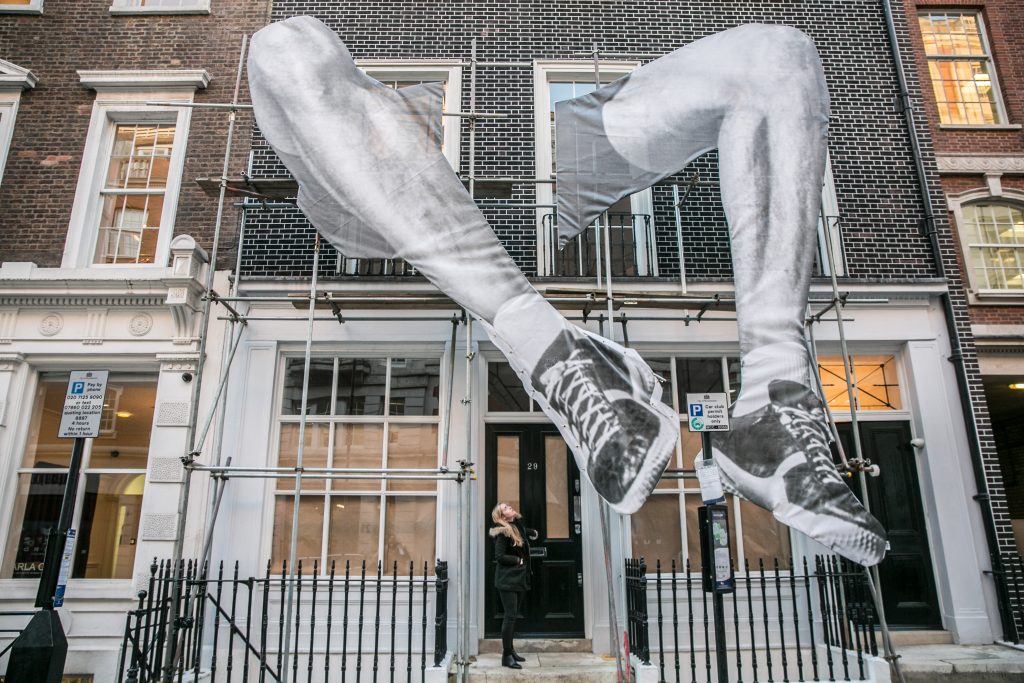 Artist JR unveils 22ft installation in Mayfair, London.
1 NEW JR exhibition to open in Mayfair, London next week
This exhibition from JR opened at the beginning of 2018 at Lazinc and featured: mixed media works, each encompassing preparatory notes, photography and architectural drawings relating to his GIANT series. JR also re-create a GIANT installation on the exterior of Lazinc for the exhibition.
fadmagazine.com/2018/01/05/new-jr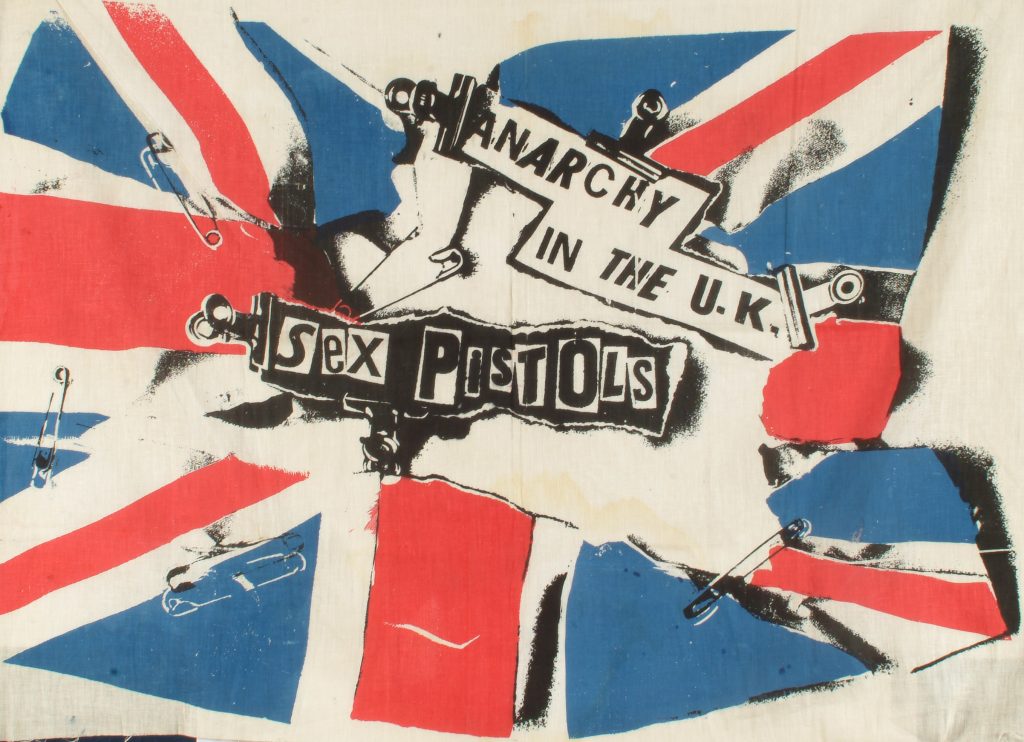 Jamie Reid, Anarchy In The UK, 1976. Screen print on muslin, 690mm x 900mm approx. Private Collection.
2 Jamie Reid XXXXX: 50 Years of Subversion and the Spirit
Who said punk was dead? This October, Humber Street Gallery presented Jamie Reid XXXXX: 50 Years of Subversion and the Spirit, a retrospective look at the British artist and activist's work and life of rebelling against society's social and cultural injustices. More: fadmagazine.com/2018/09/07/jamie-reid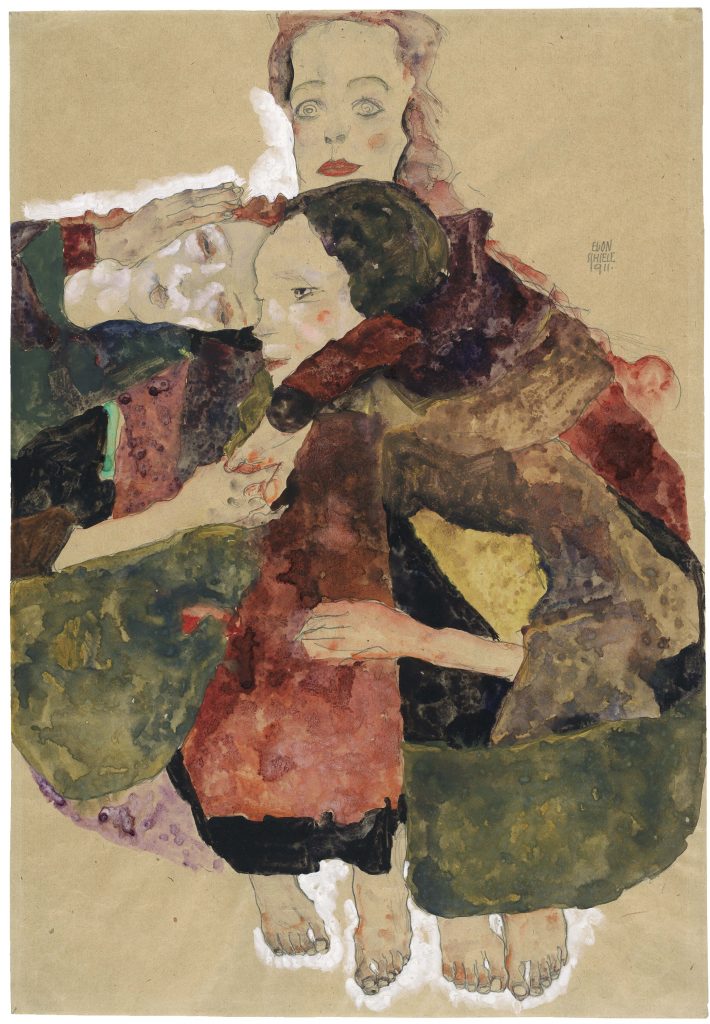 Egon Schiele Group of Three Girls, 1911 Graphite, watercolour, white and coloured gouaches on brown packing paper, 44.7 x 30.8 cm The Albertina Museum, Vienna Exhibition organised by the Royal Academy of Arts, London and the Albertina Museum, Vienna
3 Klimt / Schiele exhibition opens in London
2018 marked the centenary of the deaths of : Gustav Klimt (1862-1918) and Egon Schiele (1890-1918). Klimt / Schiele: Drawings from the Albertina Museum, Vienna, is the first exhibition in the UK to focus on the fundamental importance of drawing for both artists. The exhibition opened at the Royal Academy in October and runs until February 3rd 2019 s you still have time to catch this great exhibition.
fadmagazine.com/2018/10/31/klimt-schiele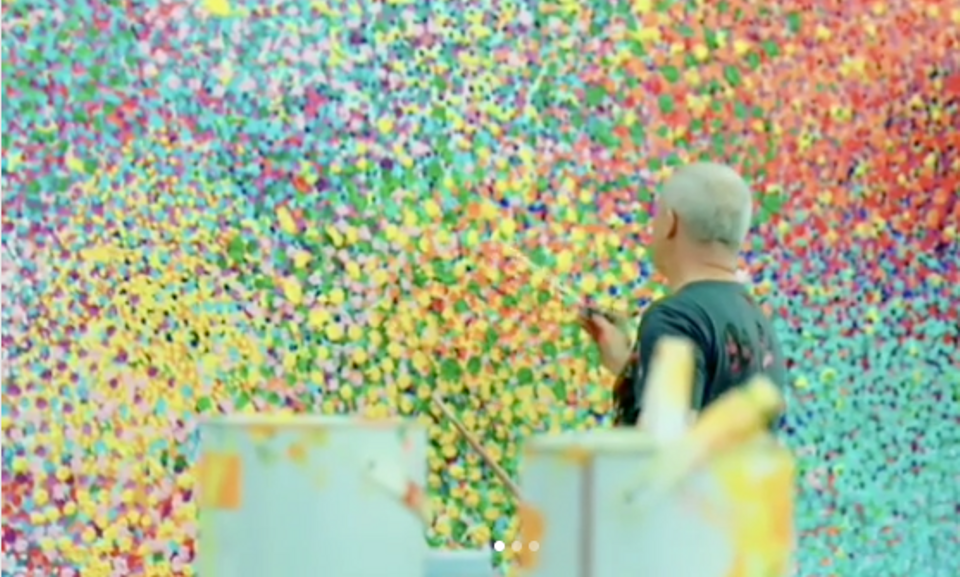 4 Damien Hirst to show new 'pointless' paintings at Gagosian Los Angeles
First, of two exhibitions form Gagosian, this was the first exhibition from Hirst's renewed friendship with Larry Gagosian opening in March it showcased Hirst's new 'pointless' painting, it opened at Gagosian L.A. in Beverly Hills and was followed by his exhibition in the UK at Houghton Hall.
https://fadmagazine.com/2018/02/14/DamienHirst/
5 Takashi Murakami and Virgil Abloh collaborate on new Gagosian exhibition
Fashion designer, DJ, and the founder of the Milan-based fashion label Off-White Virgil Abloh (pre -Louis Vuitton) hooked up with Takashi Murakami for an exhibition in London which opened February coinciding with London Fashion Week 2018. Working together in Murakami's Tokyo studio, Murakami and Abloh produced a unique series of works in which their styles and trademarks intersected in a stream of freewheeling, punkish mash-ups.
fadmagazine.com/2018/02/12/Murakami-Virgil
Categories
Tags