This October, Humber Street Gallery presents Jamie Reid XXXXX: 50 Years of Subversion and the Spirit, a retrospective look at the British artist and activist's work and life of rebelling against society's social and cultural injustices. Spanning a career of over 50 years, Reid has become synonymous with the spirit of British punk with his signature newspaper-cutting graphics. This will be the first major look at the artist's work filling three floors of the Hull gallery including his iconic album artwork for the Sex Pistols, unseen archival works and newly realised pieces embracing spirituality and nature.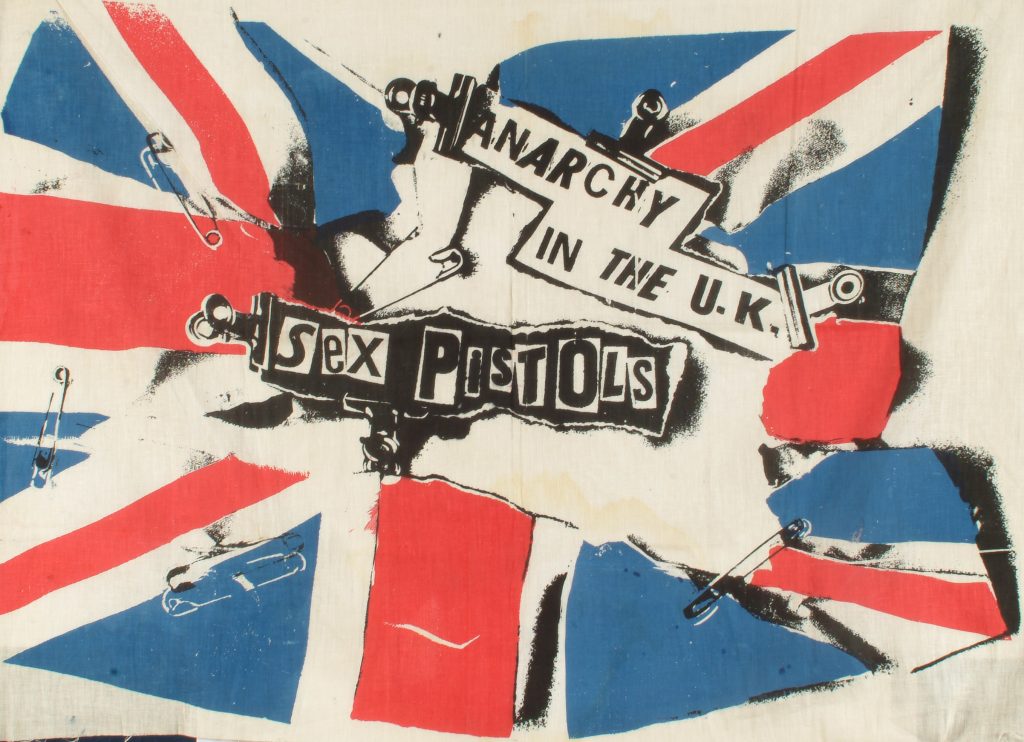 Jamie Reid, Anarchy In The UK, 1976. Screen print on muslin, 690mm x 900mm
approx. Private Collection.
The exhibition will showcase a variety of material from the 1970s to the present day. Displaying collage,
drawings, paintings, prints, poster editions and photographs, XXXXX: 50 Years of Subversion and the Sprit will demonstrate Reid's witty delivery and continued dedication in making a statement through art. He also returns to symbols such as Boudicca, the Oak Leaf, and Delacroix's Liberty Leading the People, presenting them in new contexts relating to current issues, whilst his recent paintings reflect the artists embrace of spirituality and nature.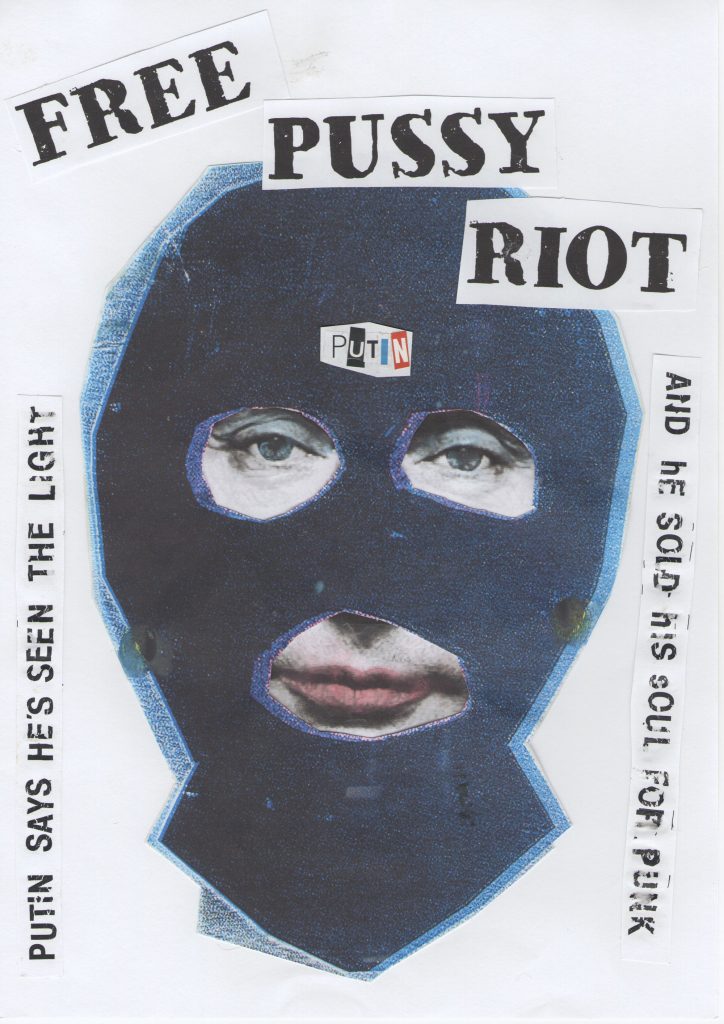 Free Pussy Riot, 2012/2018, Digital print on paper,594 x 420 mm Courtesy John Marchant Gallery
Reid is best known for exposing and protesting modern society's social and cultural injustices. From his collaboration on the Suburban Press (1971-1975) to his poignant support of recent movements such as Occupy London, Reid's work is as relevant today as it has ever been. He actively speaks out against current issues and in 2012 became involved with Russian feminist protest punk group, Pussy Riot by creating a poster in response to their imprisonment.
The exhibition is curated by John Marchant and David Sinclair.
JAMIE REID XXXXX: 50 YEARS OF SUBVERSION AND THE SPIRIT Humber Street Gallery, 64 Humber St, Hull HU1 1TU
www.humberstreetgallery.co.uk
About The Artist
Born 1947, Jamie Reid lives and works in Liverpool. For almost five decades, the political convictions and visual narratives of Reid have successfully driven the strength of his presence in art, music, performance, politics, and publications. His signature newspaper-cutting graphics have become synonymous with the spirit of British punk, which includes creating the iconic album artwork for the Sex Pistols. His association with different groups, including Druidry, the Situationist movement and more recently the anti-war movement, are all apparent in his artwork which is witty, ethically motivated and always unabashedly rebellious.
Categories
Tags