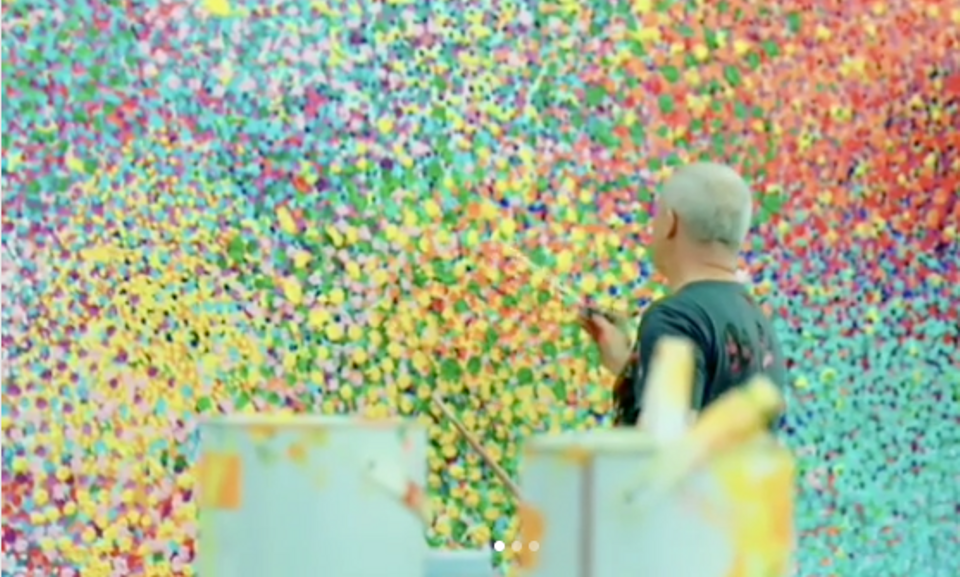 Damien Hirst has taken his spot painting to the next level. The "veil paintings" are due to go on show at Larry Gagosian's Los Angeles space.
Hirst describes how he was inspired as a student by a show of works by Willem de Kooning and Pierre Bonnard at the Centre Pompidou in Paris. "Both artists blew me away," he says. "I've always loved Bonnard and his colour. How can you not love colour? Sunlight on flowers, fuck everything else."
"In that first [spot] painting, I was wrestling with what I originally thought of as the coldness of Minimalism and the more emotional, abstract expressionist painting style I'd grown up with. At the time I painted it, it felt uncool and I abandoned it immediately for the rigidity of the grid, removing the mess,"
Hirst says.
"But after doing the spot catalogue raisonné I've felt really drawn to that first painting and knew I'd revisit it eventually–maybe it's because I'm getting older. I realised I was wrong about Minimalism–the simplest, cleanest thing can provoke an emotional response."
Damien Hirst The Veil Paintings Mar 1 – Apr 14, 2018 Beverly Hills www.gagosian.com/upcoming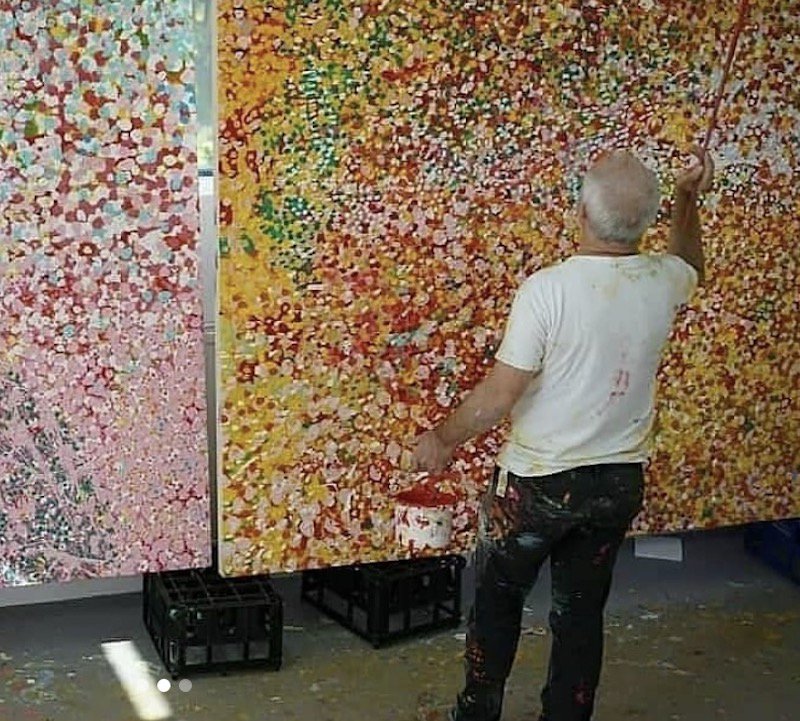 Categories
Tags