Inspired by shared ideas of sustainability, longevity, and concern for the environment, RIMOWA and Olafur Eliasson have joined forces to create a special collection of 46 nature-inspired luggage stickers. All proceeds will go to helping Little Sun Foundation realise its mission: delivering solar energy to the most vulnerable communities worldwide.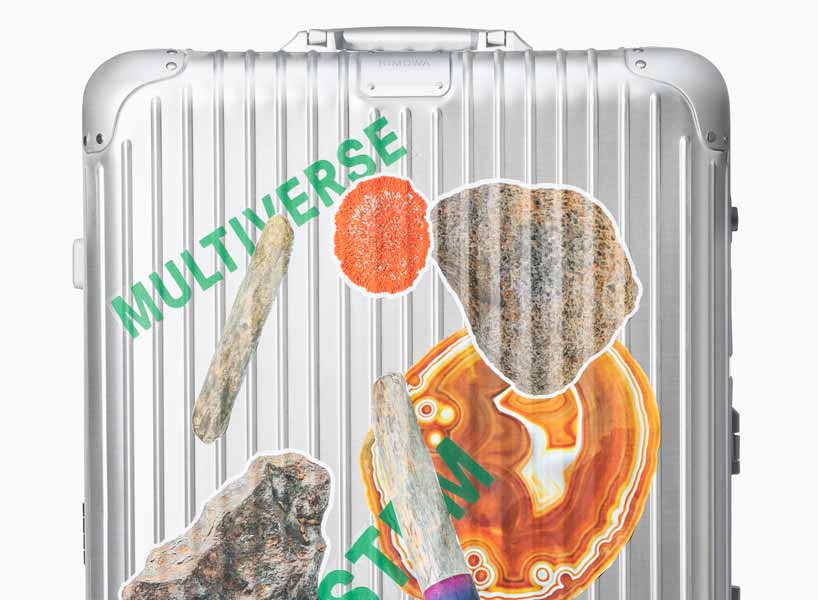 Artist Olafur Eliasson is renowned for his large-scale installations that employ light, movement, and natural phenomena to heighten the viewer's perceptual awareness and encourage self-reflection. Activism is a pervasive element of the artist's practice, and he firmly believes in the power of art to shape our ideas, make an impact, and change the world.
Founded by Olafur Eliasson, Little Sun Foundation brings high-quality, durable, long-lasting solar products to people who would otherwise not have access to clean energy.
"Art helps us identify with one another and expands the notion of "we" from the local to the global,"
explains Eliasson.
"Our actions have consequences for the world. Little Sun is a wedge that opens up the urgent discussion about bringing sustainable energy to all from the perspective of art in order to raise awareness about the unequal distribution of energy today."
The 46-piece sticker collection ranges from XS to XL designs – a first for the brand. Aptly titled A collection of stone, lava, meteorite, ice, driftwood, and lichen stickers, the Olafur Eliasson + RIMOWA sticker collection is emblematic of the artist's visual language and probes forms and phenomena such as organic shapes, meteors, stones, and slogans that range from ominous interrogatories to statements of affirmation.
Produced in a limited quantity of 500, each set is numbered and thoughtfully packaged in an eco-friendly box designed in continuity with the artist's concept. From December 3rd 2018, the exclusive collection will be available at select RIMOWA stores and wholesalers, and online at rimowa.comAbout The Little Sun Foundation
The Little Sun Foundation was founded by artist Olafur Eliasson to deliver solar energy to the most vulnerable communities worldwide. The charitable entity works with qualified partners such as Oxfam, Save the Children, UNHCR, and IOM to bring high-quality, durable, long-lasting solar products to people and school children who would otherwise not have access to clean energy at all. Their solar-education programmes aim to provide children with tools and knowledge that empower them to shape a sustainable future for themselves and for the planet. littlesunfoundation.org
Categories
Tags