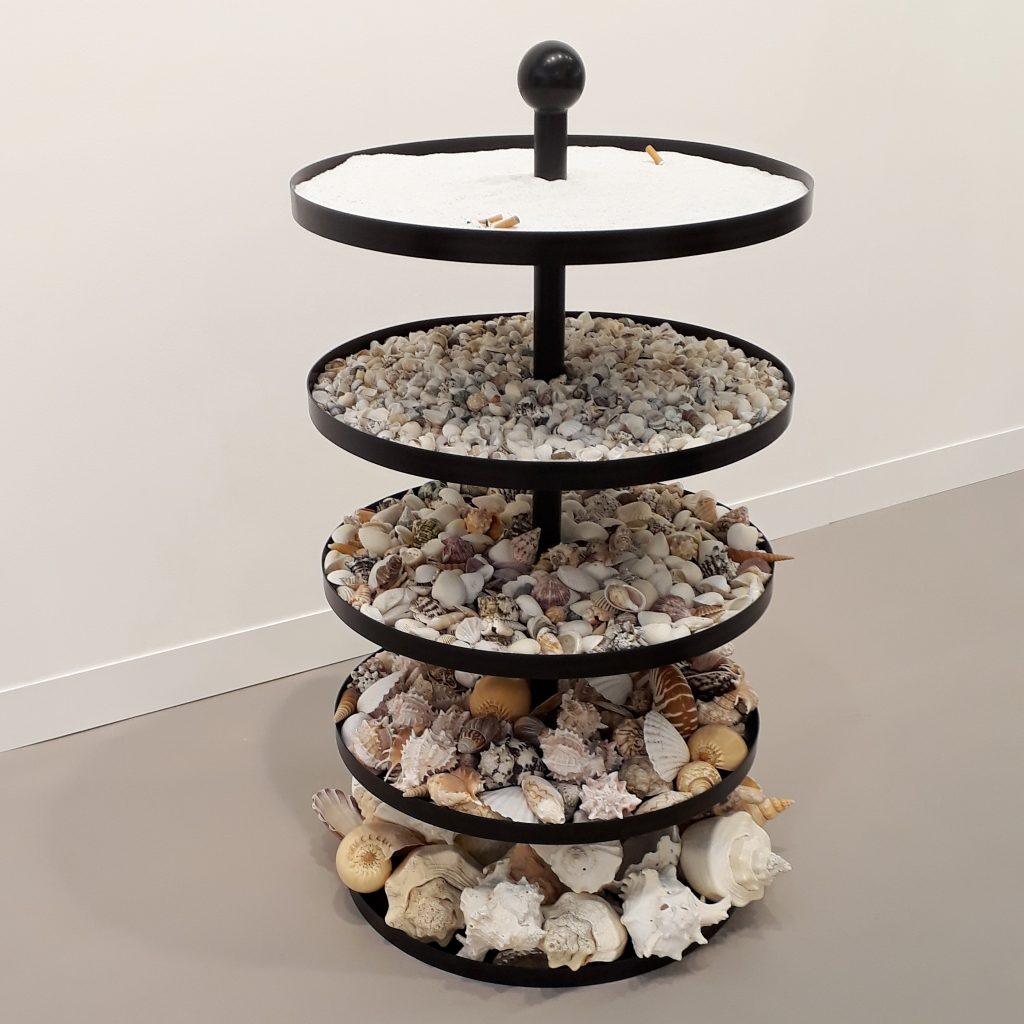 We've just had the first Frieze during which I was on Instagram (follow me at www.instagram.com/paulcareykent ). I posted 20-odd works as of interest, and these were the most popular three…
There's a nice logic to Nicole Wermers' 'Untitled ashtray (shells)' (2018) as above: grandness gets smaller as the layers ascend till the crushed shell form of sand is reached, only for the sequence to be summarily stubbed out… unless the implied smoke is the next reduction.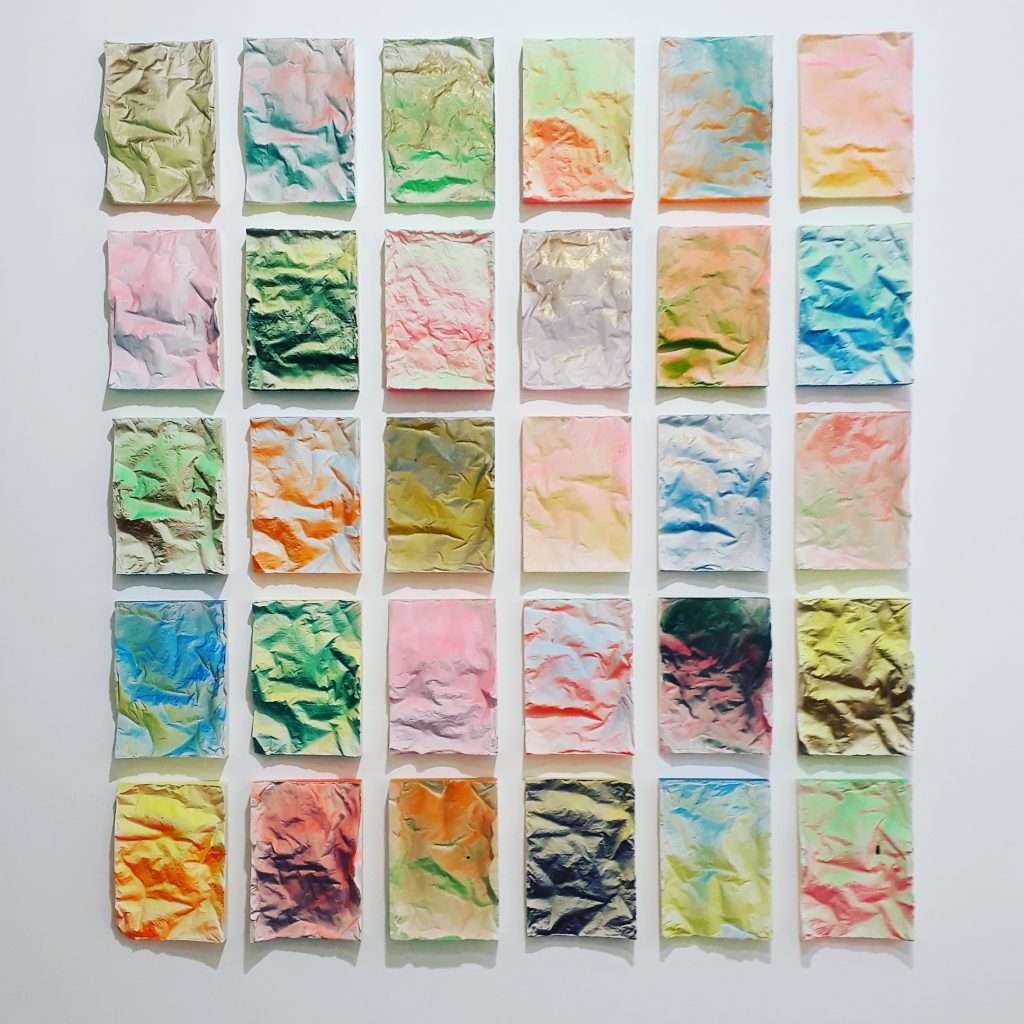 Rana Begum's newest stream of work at Kate MacGarry is so recent it – the 'crumples', perhaps – hasn't yet picked a generic name. These are jesmonite versions of sheets of A4 paper screwed up, flattened to a degree, then spray painted from various angles – so linking them to Begum's well-known 'bars' (as on Third Line's stand) in which the colour seen varies with the viewer's position.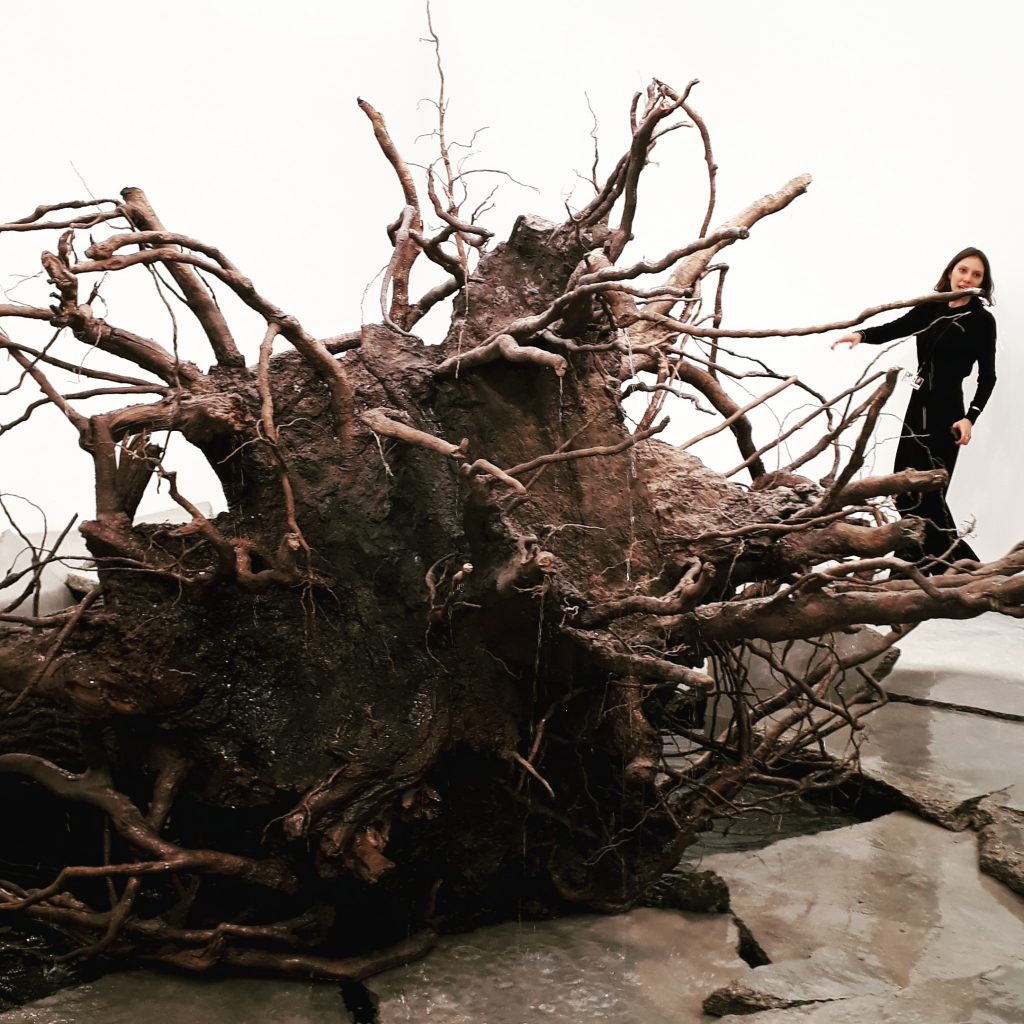 Tatiana Trouvé's 'The Shaman' (2018) at Kamel Mennour is the most spectacular work , turning a massive bronze tree root into a working fountain as a way of proposing the potential for the artist to operate as a shaman of sorts: able travel from one world to another – as trees cross from below to above ground – and to achieve transformation.
Art writer and curator Paul Carey-Kent sees a lot of shows: we asked him to jot down whatever came into his head
Categories
Tags