Bringing existing and new collectors the latest trends, guidance, and early access to acclaimed urban and contemporary artists for many years, Moniker Art Fair has predicted the death of traditional urban art. In this vein, the Fair has just announced the first wave of innovating artists operating within their own bespoke studio spaces at The Old Truman Brewery this October.

Outside by Lek & Sowat – 2016 Atri, Italia
Marking a milestone in the rise of urban art's popularity and long-term impact on modern culture, urban art is now being recognised as museum quality. This is reflected in the recent announcement of the Fair's first official partnership with Urban Nation Museum and Director Yasha Young. This collaboration provides an even wider platform for the artists trying to bring about change with their exhibitions on the 2018 theme: Uncensored.
As the world's largest urban art fair, Moniker Art Fair has long been at the vanguard of the latest developments in urban and contemporary art. This year's line-up reflects the new developments in urban art which sees an increasing fusion with fine art. This movement follows last year's success of fine artists Kevin Peterson and Audrey Kawasaki working with Thinkspace Projects, whose original works sold out by the end of the fair's first day in record-breaking sales. Among the eclectic host of globally-acclaimed names this year are a notably high number of traditional contemporary artists, who belong to this wave of new fine art which has caught the attention of art lovers and collectors alike.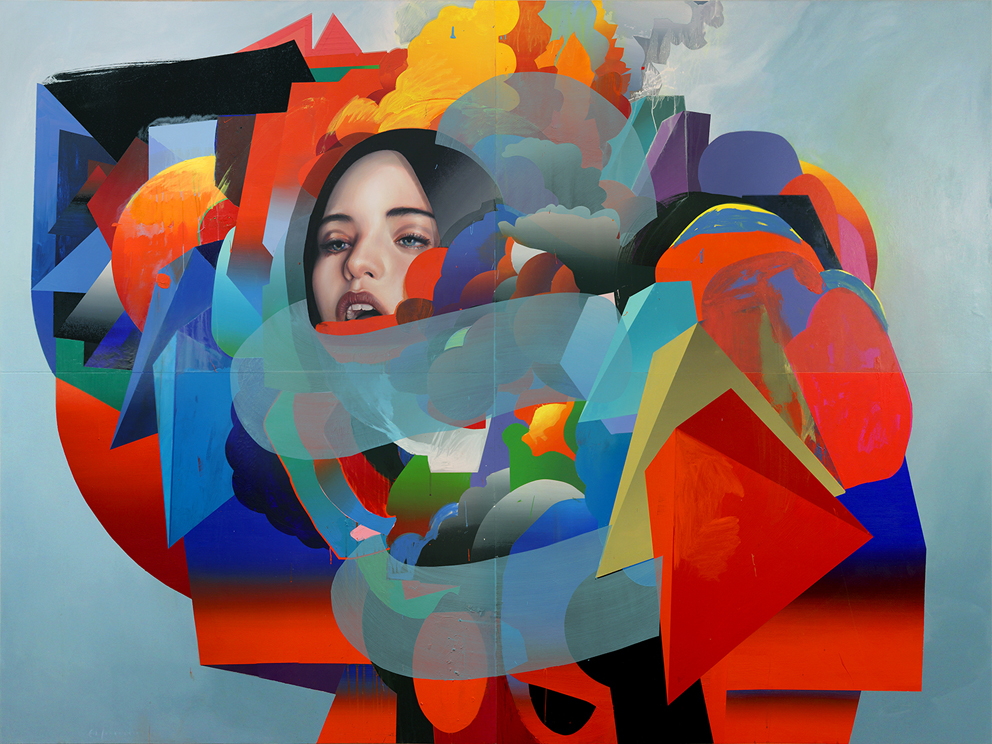 SPOKE ART GALLERY -Erik-Jones
Bringing this exciting new twist to the walls of the Fair are artists including exciting emerging Kaili Smith from the Netherlands whose series Le Petit Prince consider the bizarre conflicting reality of children growing up in an environment of crime; American artist Erik Jones whose vibrant and colourful work expresses a heightened sense of realism captured in his female subjects, juxtaposed with sporadic mark-making and non-representational forms that mimic geometric high-end fashion; Parisian-born Bom.K who has been part of the urban art and graffiti scene since 1990 and whose new work creates hybrids melding gonzo art with nude bodies, painted onto cinemascope size canvases; and Italian-born VESOD who revisits the idea of the eternal present through influences of Futurism and the Renaissance to challenge our current understanding of mental health.
As the urban art narrative continues to evolve from its wall-writing roots, the fair sees internationally- acclaimed South African artist FaithXLVII – traditionally a muralist – work with mixed-media and conceptual art, while former graffiti-writing favourite Ann J Lewis will explore the Syrian Refugee Crisis in an immersive installation. Even as Axel Void continues to paint on street walls, he further diversifies the expected urban path by working in a style that can only be described as fine art portraiture.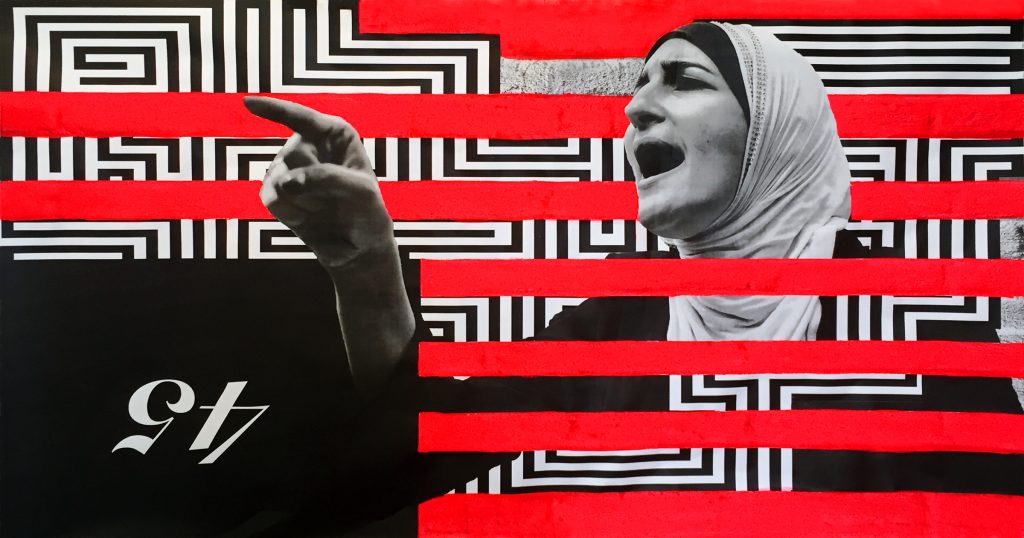 Ann J Lewis – Linda
Also invited to create original works for the Fair are members of legendary Parisian art collective DMV, Lek and Sowat, emerging British star Dan Rawlings, and Canadian Li-Hill whose work attempts to decipher the complexities of the rapid development in our modern age. Additionally, Spanish-born and Berlin-based Vermibus will create an immersive installation that focuses on our self-image formed through repetitive messages in corporate advertising.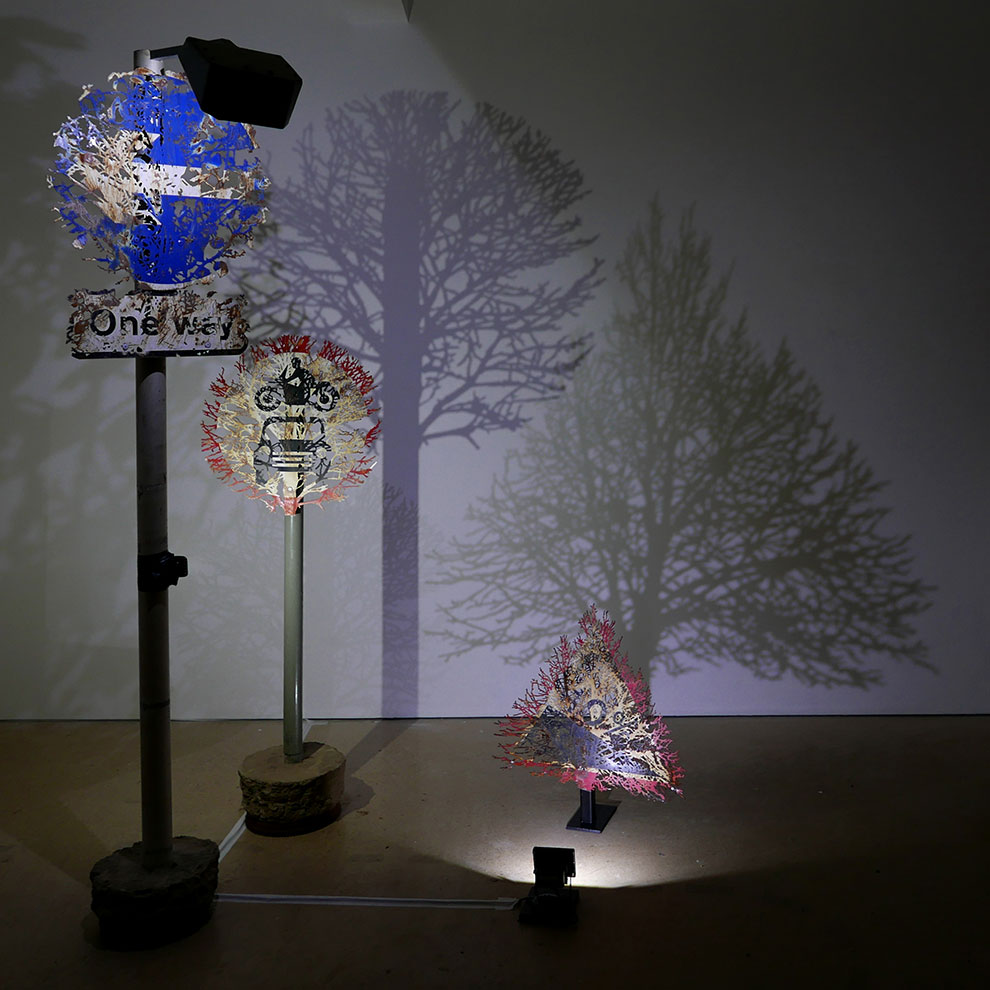 Dan Rawlings – Three Signs
Tina Ziegler, Director of Moniker comments,
We've come a long way since the boom of Banksy – street art as a term isn't doing enough. Urban art, contemporary art, is such a broad spread of disciplines, backgrounds and messages, all of which go further than the traditional public interpretations. Fine art, in particular, is enjoying a real renaissance, and that's attracting collectors. Artists are learning their crafts on canvas, then heading out to city walls to find their fame on Instagram. Its an industry-wide shift, and it continues to change what we like, what we buy, and what accumulates value.
The Old Truman Brewery, 91 Brick Lane, London E1 6QL Thursday 4th – Sunday 7th October 2018
monikerartfair.com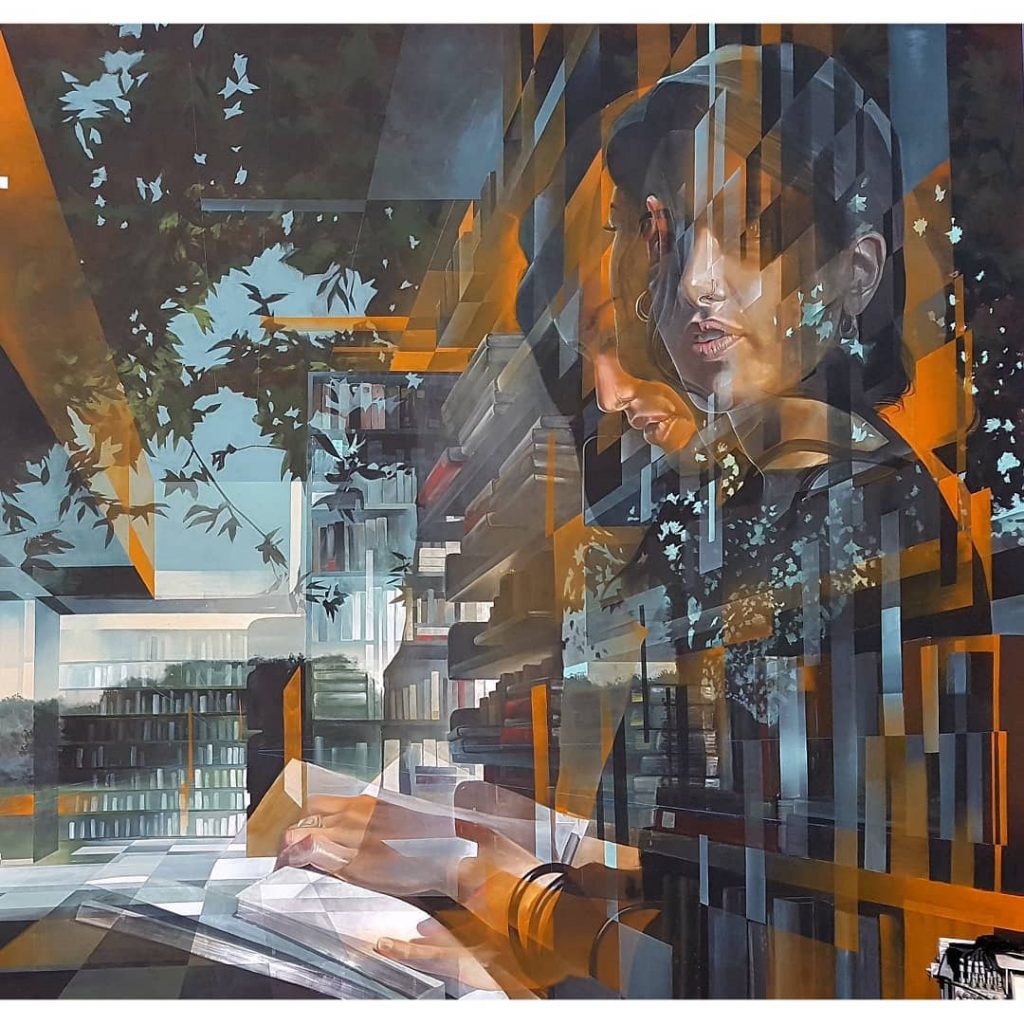 Moniker s champions of new fine art include:
First release: Exhibitors announced
Under The Radar Gallery (London, UK)
Jewel Goodby Contemporary (London, UK)
Thinkspace Projects (Los Angeles CA, USA) – Solo show by Kaili Smith
Jealous Gallery (London, UK)
Landmark Street Art (Carlisle, UK)
The Art Hound Gallery (Cambridge, UK) – Solo show by Lauren Baker
Well Hung Gallery (London, UK)
Graffik Gallery (London, UK)
Spoke Art Gallery (NYC and SF, USA) – Solo show by Erik Jones
The Moleskine Project presented by Spoke Art
Artist Open Studios:
VESOD (Italy) Vermibus (Spain) Bom.K (France) Axel Void (Miami) Dont Fret (Chicago) Louis Masai (UK)
Uncensored Installation Hall
Co-Curated by Urban Nation Museum
Lek & Sowat (France) Herakut (Germany) FaithXLVII (South Africa) Ann J Lewis (USA)
Li Hill ( Canada ) David Mesguich (France) Dan Rawlings (UK)
The fair will continue to expand its film and talk programmes – this year in collaboration with NUART Festival – as well as community collaborative events and exclusive music performances that have been warmly received over the past two editions.
Categories
Tags