Spring saw Moniker USA successfully transition from Brooklyn to Manhattan; now, Moniker UK is moving from Shoreditch to Chelsea in a year of radical change! As they continue to push the narrative of urban art, and its role on the London art scene, Moniker's reinvention in Chelsea will pioneer its future-forward outlook.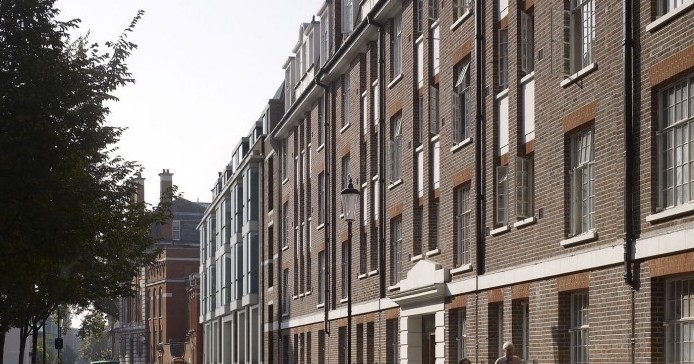 Over the past decade, the fair has embraced risks and it seeks to prove how powerfully the immersive and experiential fair format can stimulate audiences and win over the next generation of contemporary collectors. As much a festival as an art fair, Moniker has evolved since its East London foundation and the scene's inevitable global transience means it can embrace its transient roots as it relocates.
The nature of the urban art scene has always been one of transience – what we know as the 'moniker', a tag or a symbol marking an individual's presence, began just over a century ago and is now a nomadic language that has evolved into colourful self-expression. Moniker Art Fair has always paid grateful homage to its roots, carrying visitors from those early creations to modern manifestations of its influence within modern and contemporary art.
The fair has become a touchstone of the Shoreditch contemporary art scene and will progress to break new boundaries in the heart of Chelsea. The impact of Moniker's galleries, artists and extended cultural programming is set to hit doubly hard in the traditional art scene of West London, ushering in and introducing a new wave of collectors to the edge and excitement of this key moment on the art calendar.
Fair Director of Moniker Art Fair, Tina Ziegler, comments, After nine years supporting and championing the growth of urban art in the heart of East London, it felt like the right time to do the unexpected – move to an area of London more traditional in nature. This move allows us to embrace a new part of London and position our artists and galleries in front of different audiences. We aim to continue to take risks, pushing the art movement forwards and breaking down more barriers.
While traditional urban art changes, Moniker continues to be unafraid. In London in 2018, Moniker stepped up its ambitions taking on bigger challenges and projects including a partnership with Berlin's Urban Nation Museum, solo displays from Thinkspace Projects and exhibitions from American artist Erik Jones, members of legendary Parisian art collective DMV, Lee and Sowat, emerging British star Dan Rawlings and former graffiti-writing favourite Ann J Lewis. The 2019 fair will continue in its unshakeable aims with ventures within the worlds of films, talks programmes, community collaborative events and exclusive performances.
Moniker Art Fair Wednesday 2nd – Sunday 6th October 2019 Chelsea Sorting Office, 232 King's Road, London SW3 5UA monikerartfair.com
Categories
Tags