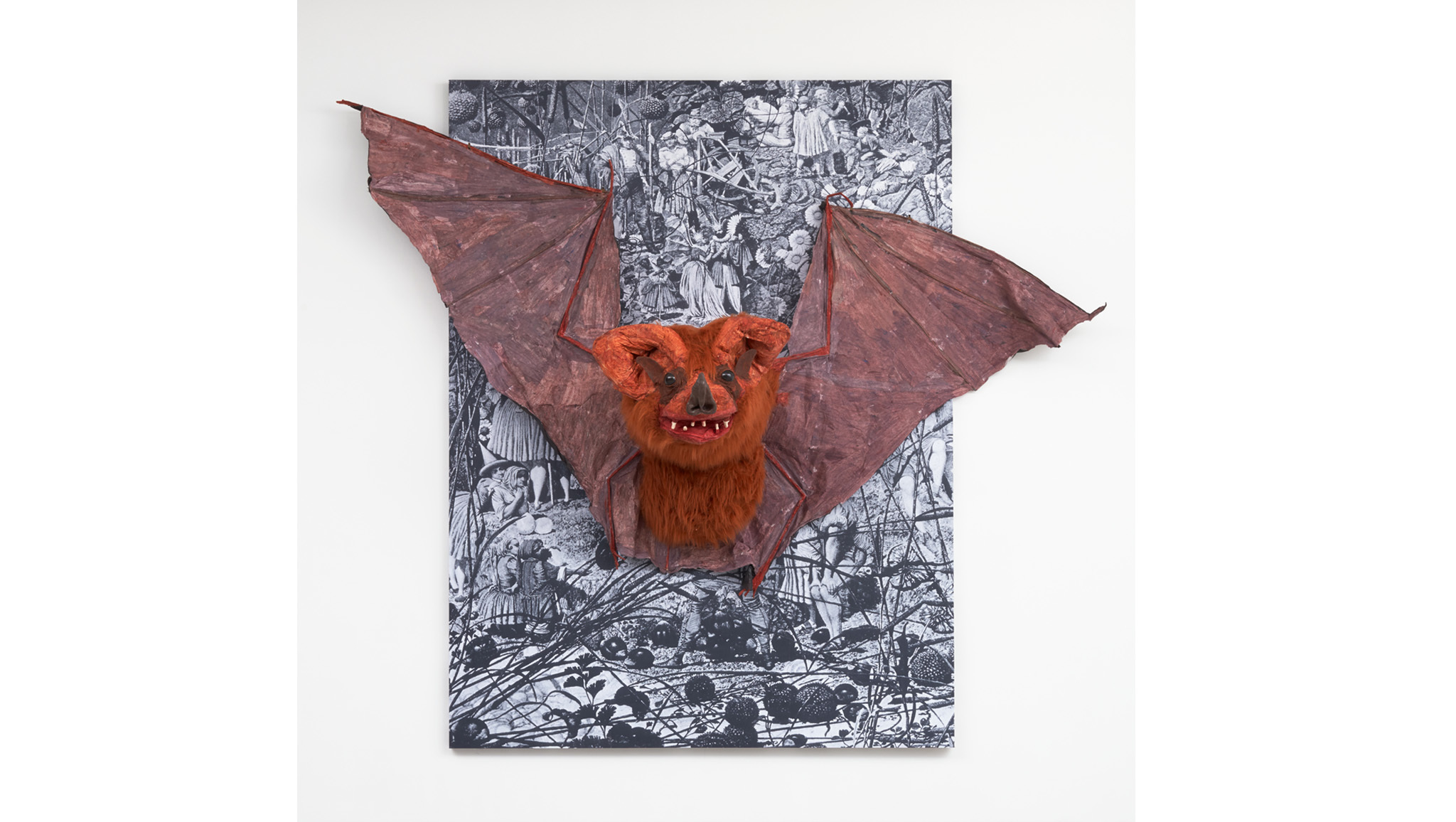 Marvin Gaye Chetwynd: 'Bat', 2018 –  photocopies, wood, paint, latex, fabric, 280 x 319 x 106 cm – Copyright Marvin Gaye Chetwynd, courtesy Sadie Coles HQ, London, Photography: Robert Glowacki
What's the gallery life of performance art? For years, said Marvin Gaye Chetwynd at the opening of the suitably fluid-sounding 'Ze & Per' at Sadie Coles, she was restricted to the opening night of shows and not even included on the official list of participants. Now she, and performance generally, are more fully acknowledged, but it's still hard to present the after-action successfully. Tate has been putting in an effort recently, and Saatchi did well last year with Oleg Kulik and and Pyotr Pavlensky. The former lives out his life as various animals, that being the position of post-Soviet man, the latter's protests include nailing his scrotum to the cobbles of the Red Square ('Fixation', 2013) as 'a metaphor for the apathy, political indifference and fatalism of modern Russian society'. Imaginative installations captured these actions well enough to make me suspect it was better than the doubtless uncomfortable reality of being there. What of Chetwynd herself – forenamed Lali 1973-2006, Spartacus 2006-13 and Marvin Gaye 2013-ongoing?  Ze's come up with per own way of occupying a gallery without using the video route through which 'Hermitos Children, the pilot episode', 2008, featured in the Tate's Tanks programme last year. Chetwynd's new show (to 7 April) presents grandly scaled performance props or potential props on grounds made from multiple photocopies of elements from performances. These monumental tableaux – cheekily invoking the possibility that they are paintings, with all the historical heft and added sales potential that brings – are interesting, but feel further from the originating performances than did Saatchi's displays.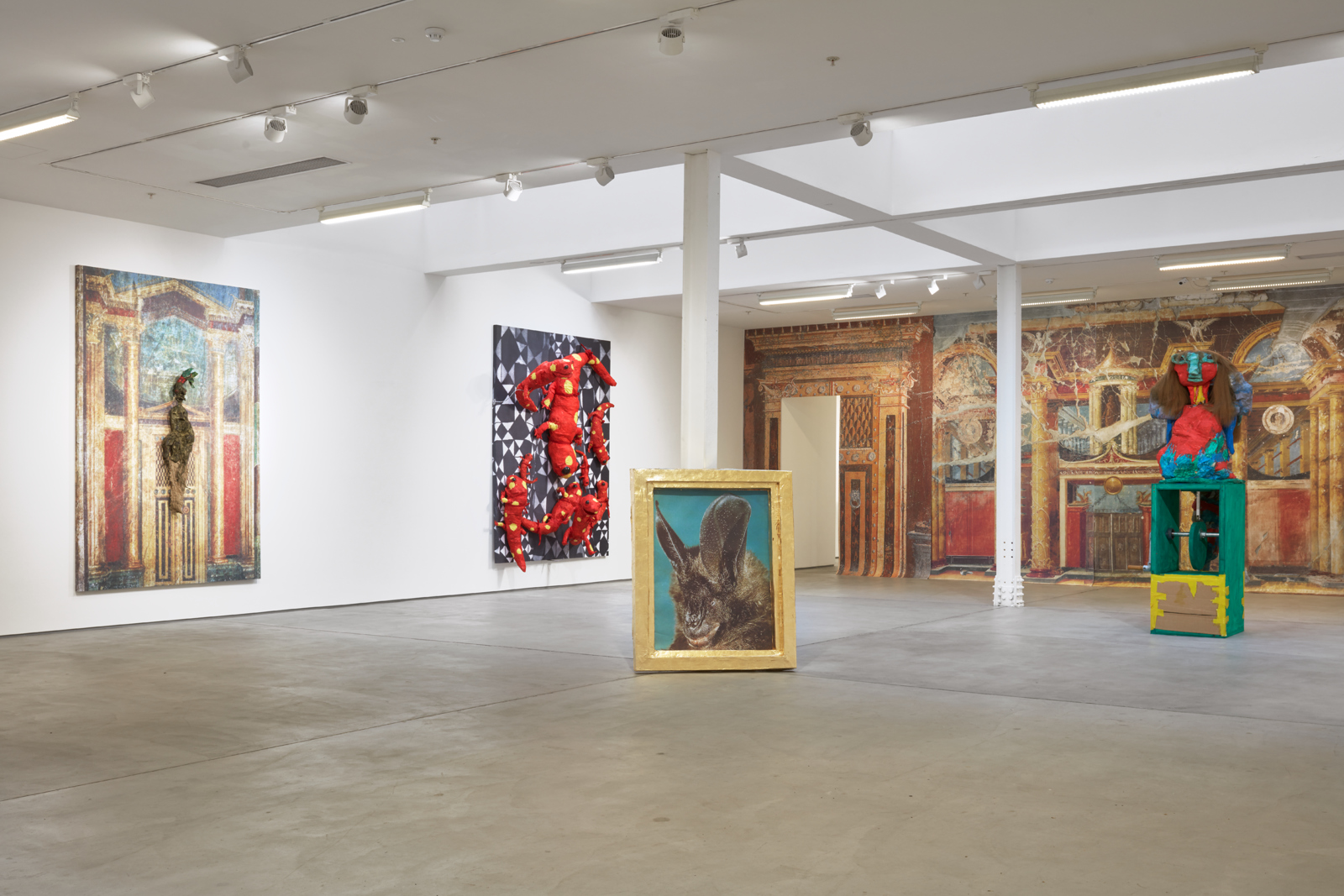 Marvin Gaye Chetwynd: 'Ze & Per' installation view – Copyright Marvin Gaye Chetwynd, courtesy Sadie Coles HQ, London, Photography: Robert Glowacki
Most days art Critic Paul Carey-Kent spends hours on the train, traveling between his home in Southampton and his day job in London. Could he, we asked, jot down whatever came into his head?
More Marvin Gaye Chetwynd
Categories
Tags