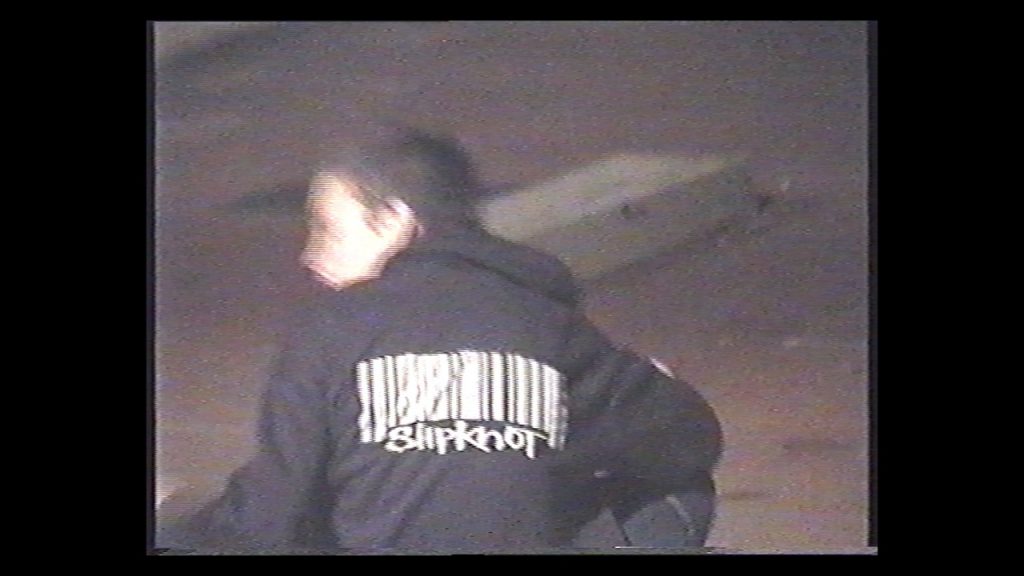 The Gallerist is an exhibition by Rob Chavasse. The Gallerist reflects on almost two decades of friendship with Will Jarvis, co-director of The Sunday Painter. Taking the form of a large-scale projection, a single channel video collages footage of Jarvis, which Chavasse has collected over the last 19 years. Shot in a variety of camera formats, a queasy, non-linear montage unfolds, which jumps between shots of an assured young adult and an awkward adolescent. This mix of decayed Hi8 film and uncomfortable HD video, are woven together with fragments of non-verbal communication, yelps, and screams, which become something of a call and response. As clipped loops of song segments drift in and out, and moments of play and travel unfold, we begin to realize that a tense undercurrent lies beneath the apparent tenderness.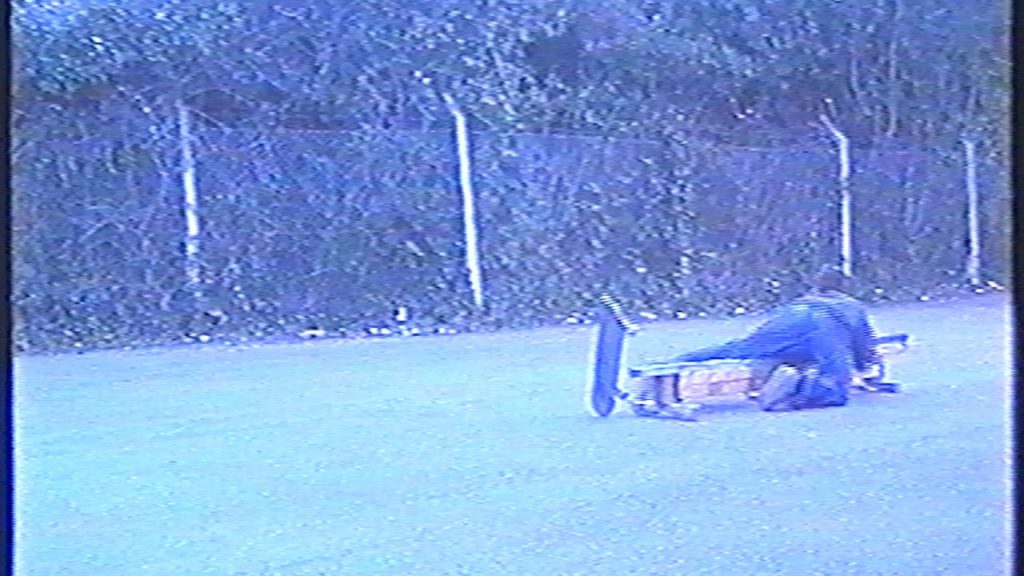 In The Gallerist, Chavasse mines his extensive archive of stockpiled skateboarding footage. Compiled in a montage format, the work borrows its structure and themes from the skateboard videos of the late '90s and early '00s. In these skate videos, the spaces between action segments are filled with assortments of ambiguous footage, shots from bleak street happenings, road trips, and atmosphere that can only be picked up from the peripheries of a city. The Gallerist hones in and makes its focus the edges and spaces in between, rather than the tricks and action – instead it is where the tape continues running, and the vibes and relationships underlying the action are found.
The works' title, The Gallerist, makes explicit that the focus of the work is not merely a decades long friendship. Instead, it portrays a professionalized working relationship,between artist and gallerist, and this relationship's inherent, delicate power balance. Exposing this nepotism, the video aligns with Chavasses's previous works that explore the systems and infrastructures within the art world, and the larger market economy. In highlighting these systems, Chavasse ruptures the art world's veneer and begins to skew the perceived hierarchies between artist and gallerist and the nuances of a twenty-year friendship.
Rob Chavasse The Gallerist March 1-March 29, 2018 Opening Preview: March 1, 6:30-9pm Sunday Painter www.thesundaypainter.co.uk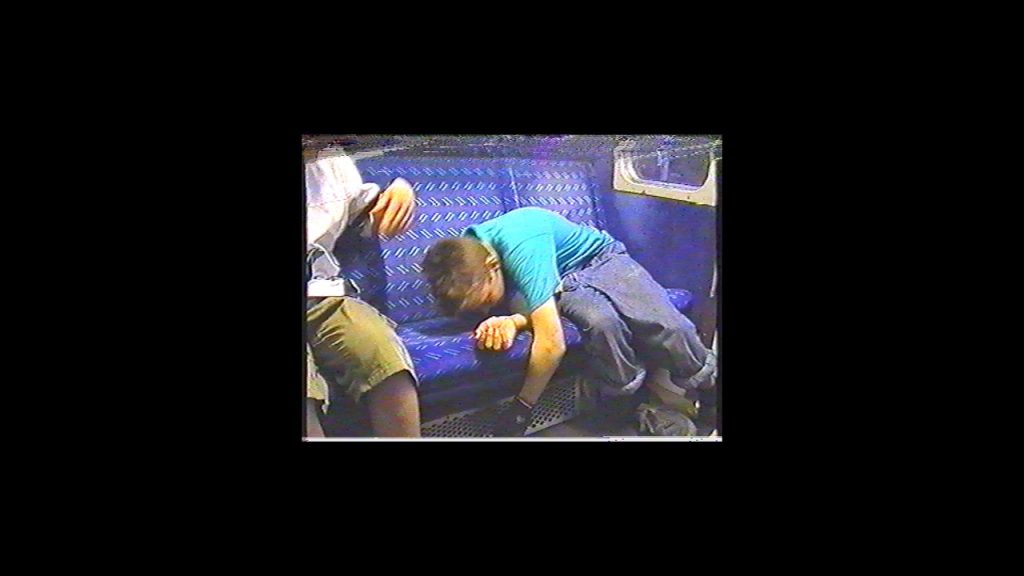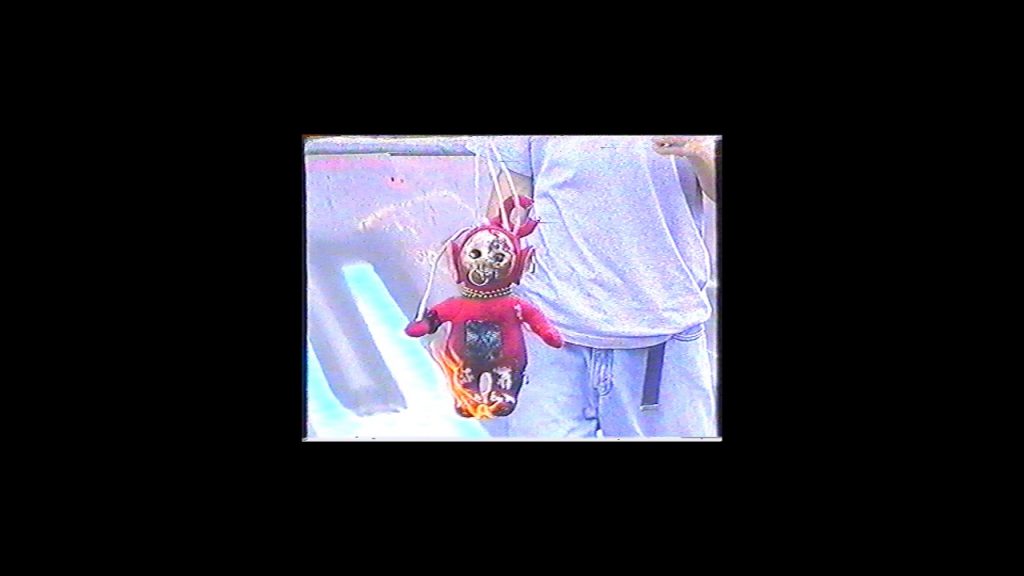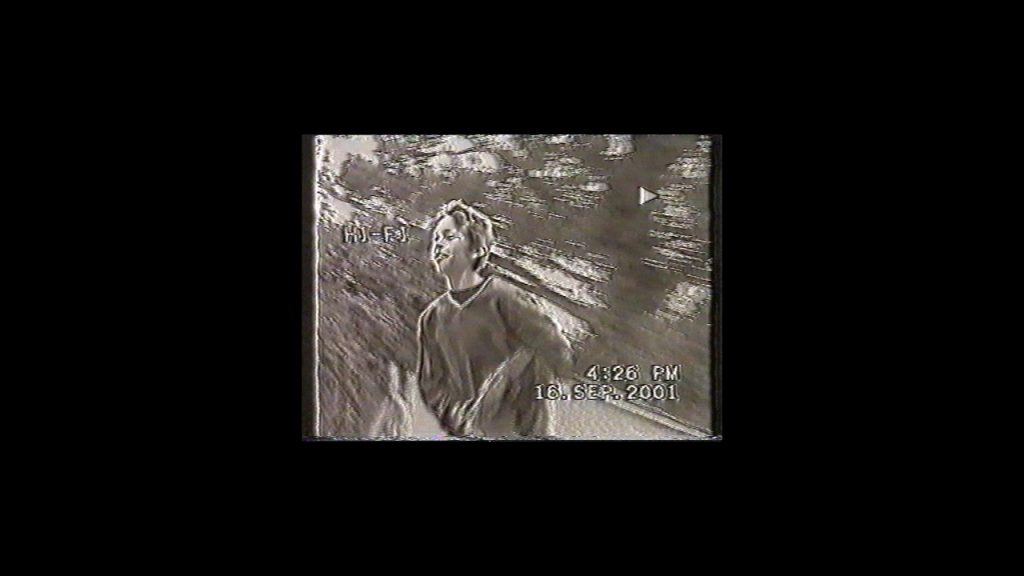 About Mark Westall