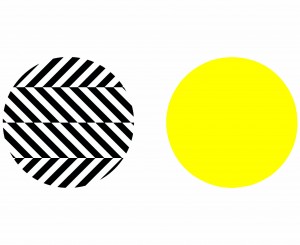 171 Mare St London E8 3RD
Artists: Larry Achiampong, Salvatore Arancio, Asterism, Nicole Bachmann, Stuart Bannister, Anna Barham, Ruth Barker, Sam Belinfante, Richard Bevan, Hannah Black, Jack Brindley, Bronwen Buckeridge, Connie Butler, Olivier Castel, Rachel Cattle & Steve Richards, Skye Chamberlain & Max McFerren, Rob Chavasse, Kevin Clarke, Lucy Clout, Patrick Coyle, Marie D'Elbee, Jesse Darling, Mark Dean, Steven Dickie, Benedict Drew, Picana Electrica, Cecile B Evans, Jess Flood Paddock, GandT, Matt Golden, Anne Hardy, Kirsty Harris, Rowena Harris, Mike Harte, Joey Holder, Will Holder, Lars TCF Holdhus, Stewart Home, Mary Hurrell, Killian Immervol & Sophie Lee, Candice Jacobs, Richard John Jones, Sarah Jones, Tellervo Kalleinen, Mikhail Karikis, Daniel Keller, Koudlam, Christopher Kulendran Thomas & Amnesia Scanner, Piotr ?akomy & Filip Kaniecki, John Lawrence, Rebecca Lennon, Rob Lye, Agata Madejska, Bevis Martin & Charlie Youle, Alistair McClymont, Jimmy Merris, Sophie Michael, Haroon Mirza, Nickolas Mohanna, Brian Moran, Fay Nicolson, Lumpen Noblemen, Matthew Noel-Tod, Tamarin Norwood, Octagon Court, Jaakko Pallasvuo, Seb Patane, Berry Patten, Yuri Pattison, Pil and Galia Kollectiv, Philomene Pirecki, Plastique Fantastique, Diana Policarpo, Hayal Pozanti, Tim Pratt, James Prevett, Charlotte Prodger, Juneau Projects, Paul Purgas, Chris Rawcliffe & Andrew Bunsell, David Raymond Conroy, Euan Rodger & Jamie Shovlin, Giorgio Sadotti, Prem Sahib & Richard Lockett, Aura Satz, Dawn Scarfe, Hanna Schwarz and Phillip Sollmann, Erica Scourti, Richard Sides, Holly Slingsby, Cally Spooner and Peter Joslyn, Squares and Triangles, Patrick Staff, Jack Stokoe, Oliver Sutherland, Neil Taylor, Alice Theobald, Maria Theodoraki, Thrape, Naive Set & Marijn Van Kreij, Mark Vernon, Nina Wakeford, Ian Whittlesea, Charlie Woolley.
Foam is an on-going peripatetic project by artist Mat Jenner. Conceived as both a platform for experimental commissioning and an expansive artwork, Foam explores the condition of the contemporary art object and a problematized relationship to spectatorship, dissemination, presence and display.
At the heart of Foam is a growing archive of dub plates, one-off 12" records commissioned from over 100 invited artists. The archive is presented within strict parameters that emphasises the records status as art objects – records are unique, they can only be listened to in situ within ANDOR's physical location and are not replicated, broadcasted or digitally disseminated.
At ANDOR the archive will be exhibited in the gallery space alongside the installations constituent wall based elements. During the exhibition audiences are encouraged to interact with the archive by selecting and playing individual records through a displayed record player and speaker system.
Participating artists have been selected in collaboration with guest curators, artist and venues. A series of live events devised in collaboration and taking place at ANDOR and across participating venues accompanies the Foam project.
Mat Jenner (born 1976, UK), graduated from Brighton University in 2001, lives and works in London. Recent exhibitions include P/N, London, Maria Stenfors Gallery, London, Jeanine Hofland Gallery (NL) and Misery Connoisseur.
Foam is supported by Arts Council England.
Categories
Tags