Tabish Khan the @LondonArtCritic picks his top exhibitions to see right now. Each one comes with a concise review to help you decide whether it's for you. Those looking for more exhibitions should check out his top post Frieze Week exhibitions, where all but one is still open to visit.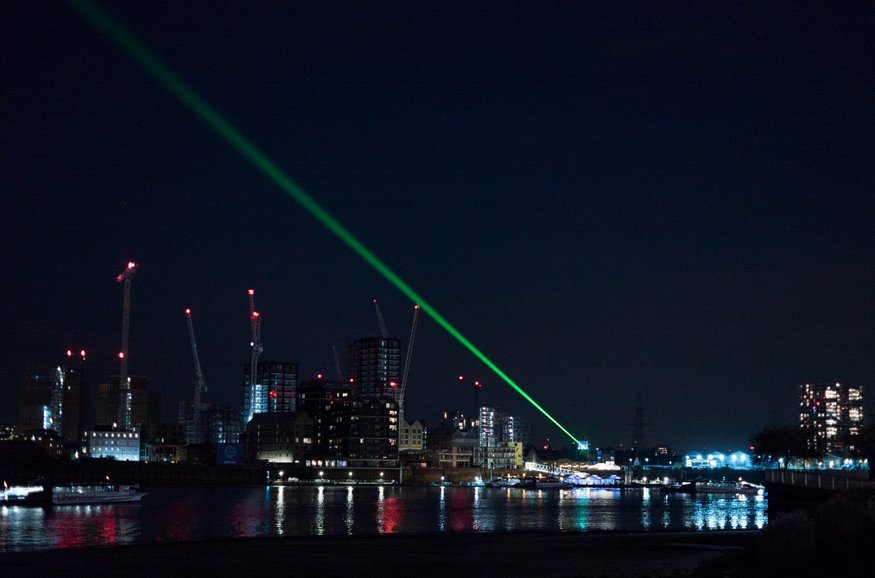 Sonic Ray by Jem Finer, an Artangel project @ River Thames
A green laser beam shoots across the Thames connecting two artworks. On one side is the lighthouse at Trinity Buoy Wharf – the other is Richard Wilson's 'A slice of reality', a literal slice of a ship. The lighthouse hosts Longplayer, a musical piece that will play for 1,000 years. The composition is encoded into the laser, beamed across to the ship, decoded and then we can listen to it within the ship. It's a spectacular intervention and shows a level of ambition that we've come to expect from Artangel interventions. Until 21 November.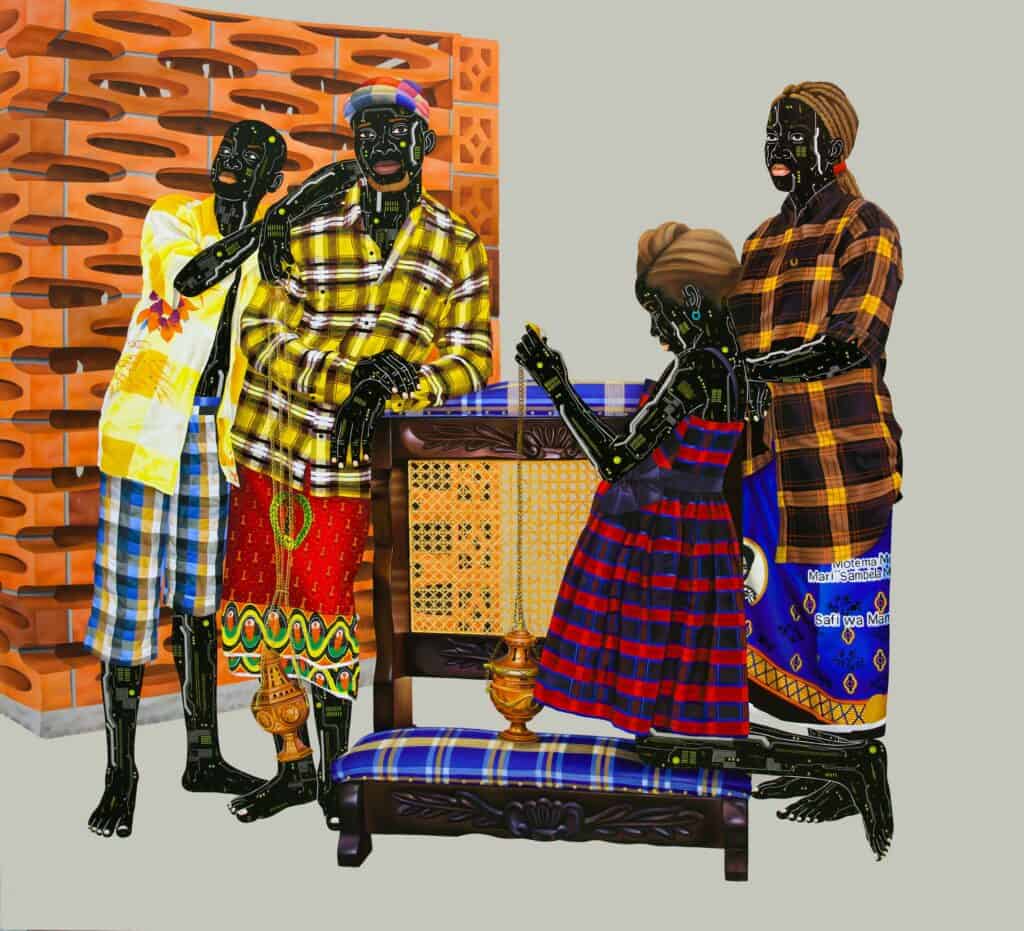 Eddy Kamuanga Ilunga: Ghost of the Present @ October Gallery
These large scale figurative paintings examine the lasting legacy of colonialism within Democratic Republic of Congo (DRC), particularly the traditions brought by Catholic missionaries that still persist today. Each figure's skin is made from circuit boards to show how the world is still reliant on Coltan, a raw material for most electronic equipment, that is still sourced from DRC. Until 27 November.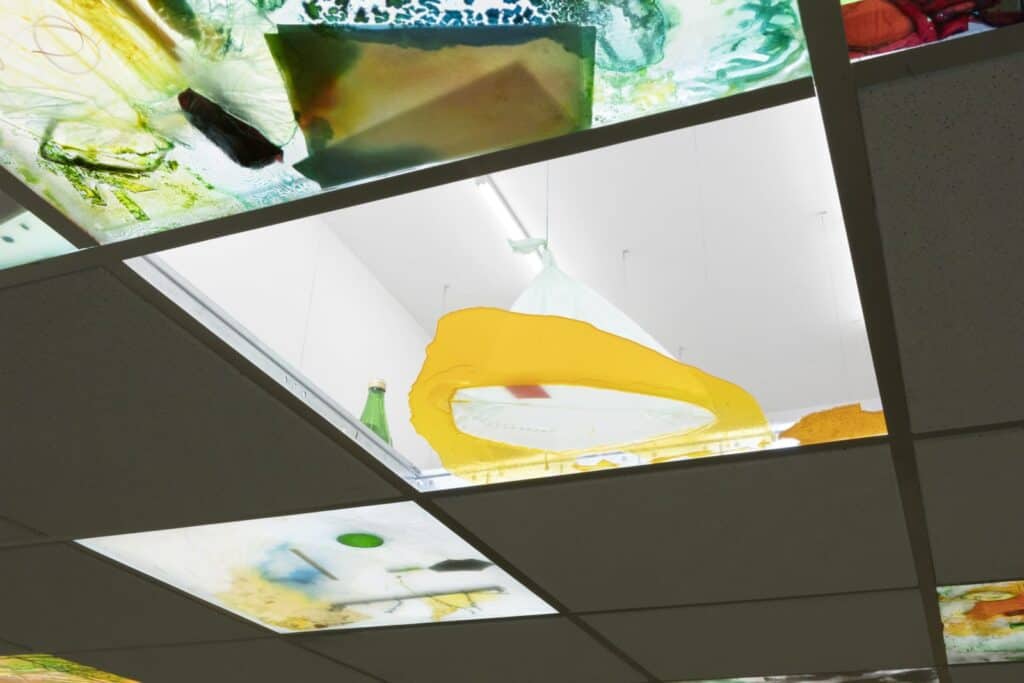 Samara Scott: Brim @ The Sunday Painter
From above the installation at the centre of this show looks like a pile of discarded everyday items. But venture underneath and it becomes a series of abstract paintings on the ceiling, using the natural light streaming through the gallery window to illuminate them. It's a striking contrast supported by her photo collages to give wider context to her work. Until 30 October.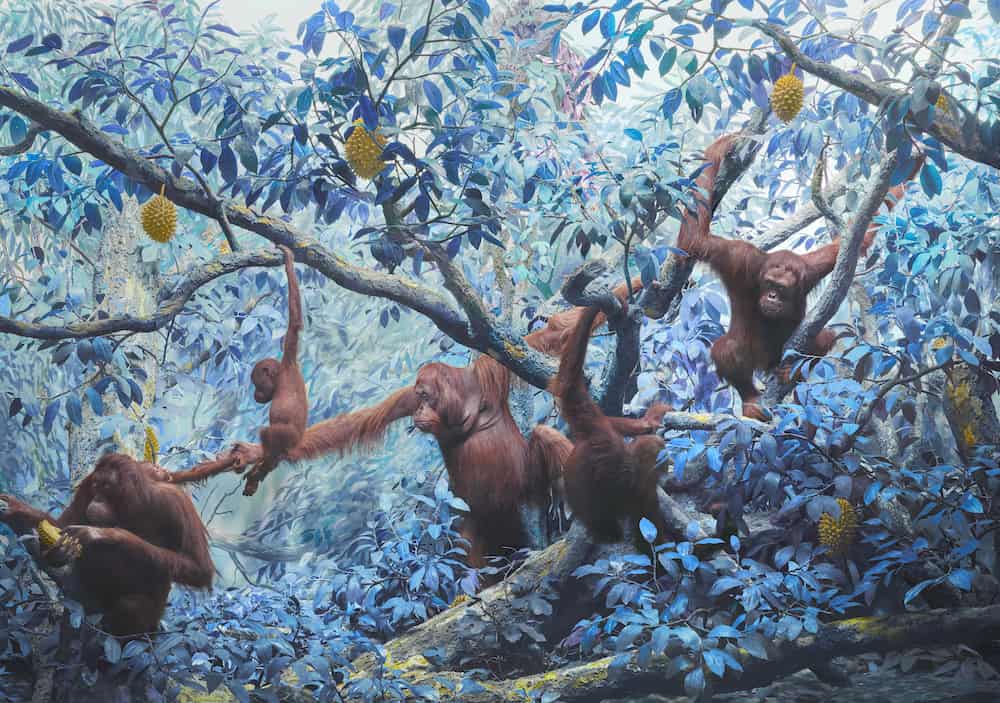 Eremezoic: Jim Naughten @ Grove Square Galleries
Endangered animals are placed within surreal environments so a manatee floats over a pink seabed and a gorilla stands within a pink forest. This serves to highlight how our rose tinted view of the natural world is as much as a fantasy as these images are, and it draws our attention to the ecological damage that humanity is wreaking on the world. Until 18 November.
John Giorno @ Almine Rech
Poetic statements are given the pop art treatment on big colourful canvases, ranging from what seem like motivational slogans like 'you got to burn to shine' to the more esoteric 'chrysanthemums are a garland of skulls'. There's even a phone in the gallery so people can dial a number from in the gallery, or with their own phones, and listen to a poem. Until 13 November.
Sonic Ray image courtesy of Artangel. Photograph: Ibrahim Serra-Mohammed and Ascension Films. All other images copyright respective artist and gallery.
Categories
Tags