Tabish Khan the @LondonArtCritic picks his top exhibitions to see right now, the art fairs have left town but there's plenty of great exhibitions to still see in London. Each one comes with a concise review to help you decide whether it's for you. Those looking for more exhibitions should check out his top Frieze Week exhibitions, four out of six are still open to visit.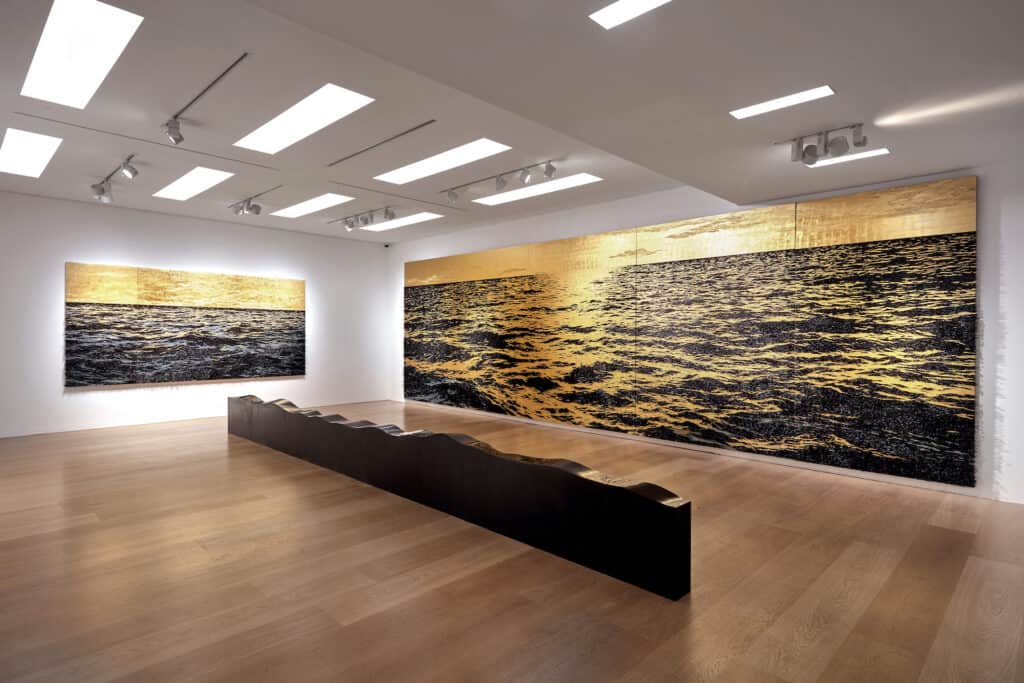 Yoan Capote: Requiem @ Ben Brown Fine Arts
Large scale stunning seascapes covered with gold leaf are a thing of beauty. But get up close and the black sections reveal themselves to be made from the most utilitarian of objects – fish hooks. Providing a sense of being isolated on an island like the artist's native Cuba the materials used suggest a sense of wonder but also threat, and our evolving relationship with the sea as we both destroy and rely upon it. Until 5 November.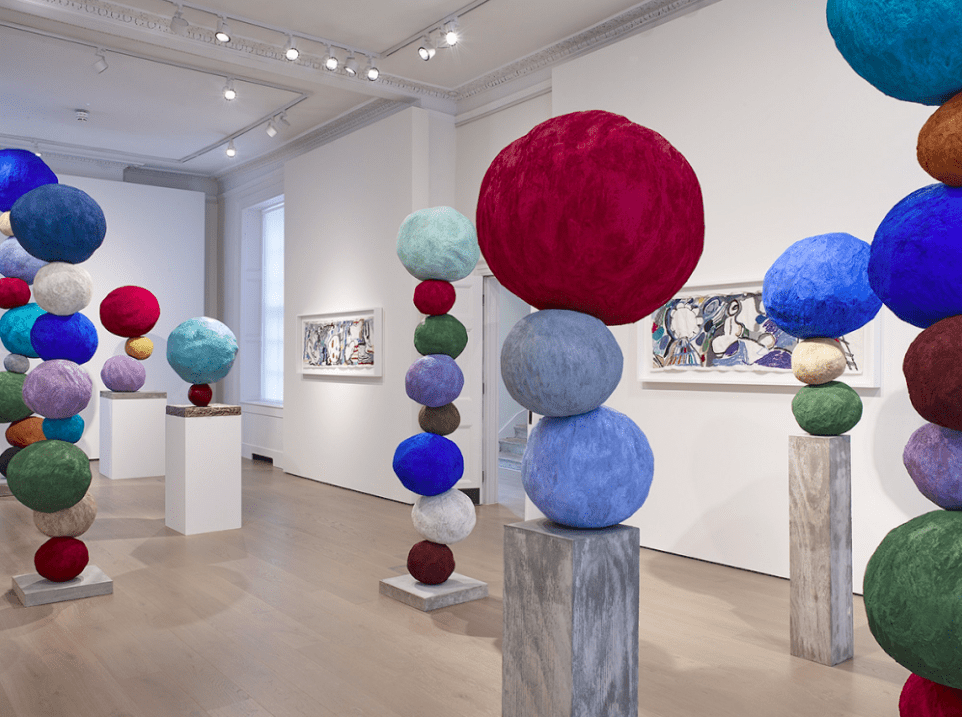 Annie Morris @ Timothy Taylor
Her colourful towers of spheres may seem like joyous works with their bright colours, but once you know they draw on her own personal tragedy of a stillbirth they take on a new meaning. Just about balancing, these works look at the fragility of life and anyone who has grieved or lost someone can identify with these works and the drawings displayed alongside them. Until 13 November.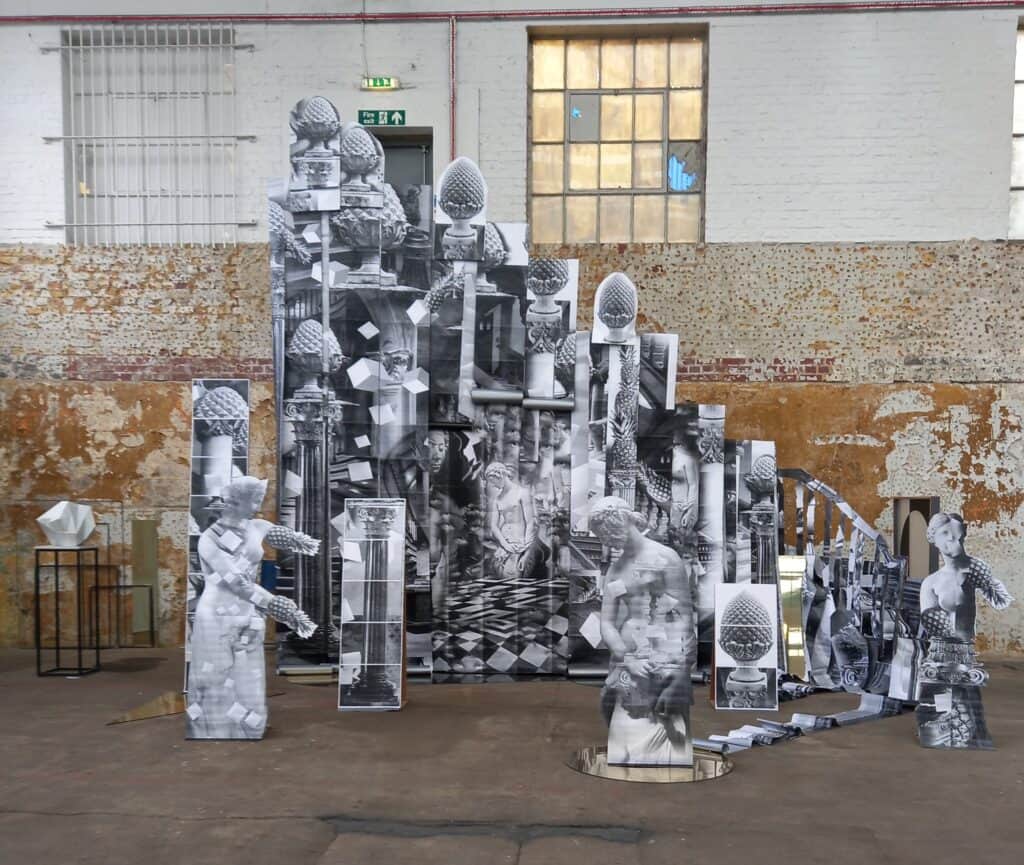 The Factory Project @ Thameside Industrial Estate
Out in the industrial remnants of East London 10 curators and over 100 artists have come together to take over the inside and outside of some huge warehouse spaces. Highlights include Skip Gallery who always come up with inventive ways to turn the humble skip into an art installation and Gallery No. 32 who repurpose doors into creative artworks. The brainchild of curatorial duo Thorp Stavri, it's a fantastic free to visit initiative. Until 22 October.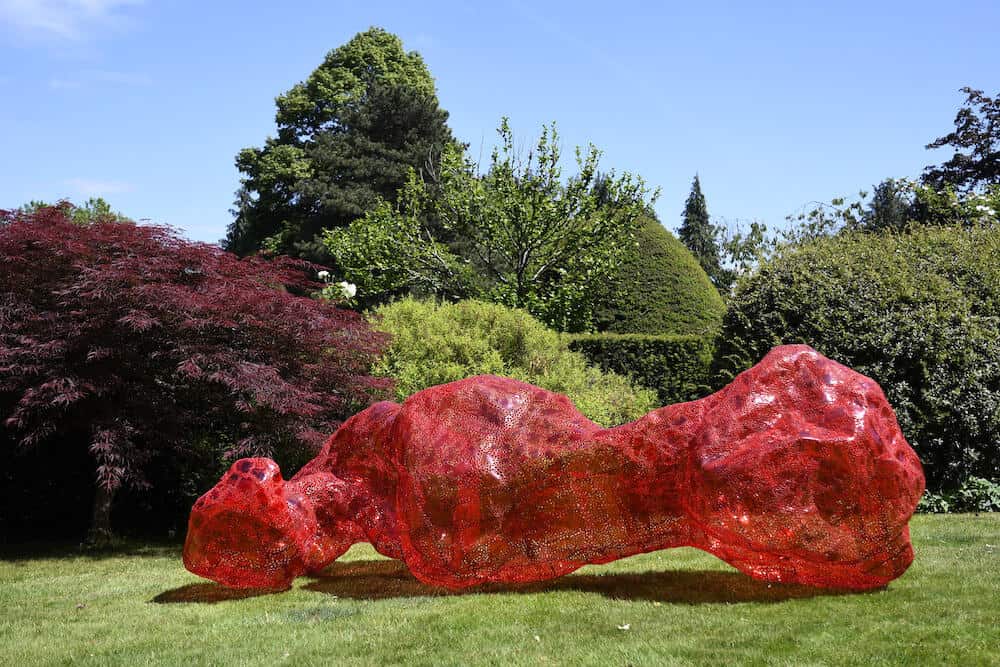 Frieze Sculpture @ Regent's Park
Frieze London and Masters may have left Regent's Park but there's still time to see the free sculptures scattered throughout the park, as long as the weather is more permitting that Stoyan Dechev's thundercloud propped up on lightning bolts would suggest. A highlight is Tatiana Wolska's structures made from recycle bottles, on the ground and suspended in a tree as if casually tossed aside like sadly waste often is. Until 31 October.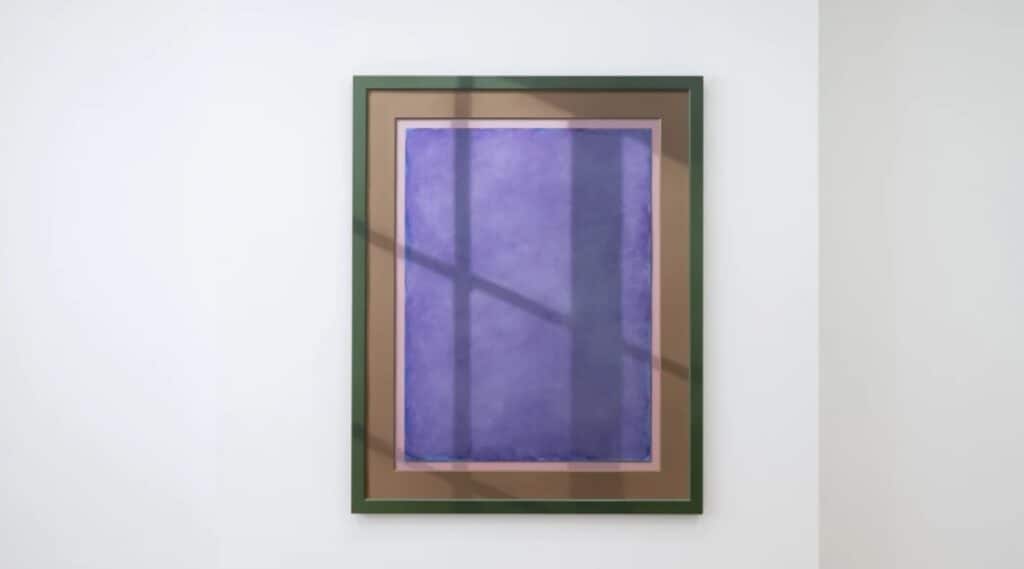 Christopher Page: Shadows & Reflections @ Ben Hunter
A simple observation would suggest it's simply a plain painting but those shadows aren't in line with the light coming through the window. The illusory effect means the shadows and frames are in fact painted on in flat compositions, and there's something very unsettling about a mirror that offers no reflection. Until 11 November.
All images copyright gallery and artist. Frieze Sculpture image courtesy l'etrangere.
Categories
Tags