Tabish Khan the @LondonArtCritic picks his top exhibitions to see right now, while Frieze Art Fairs are in town. Each one comes with a concise review to help you decide whether it's for you. Those looking for more exhibitions should check out his top art installation exhibitions, where all but one still open to visit.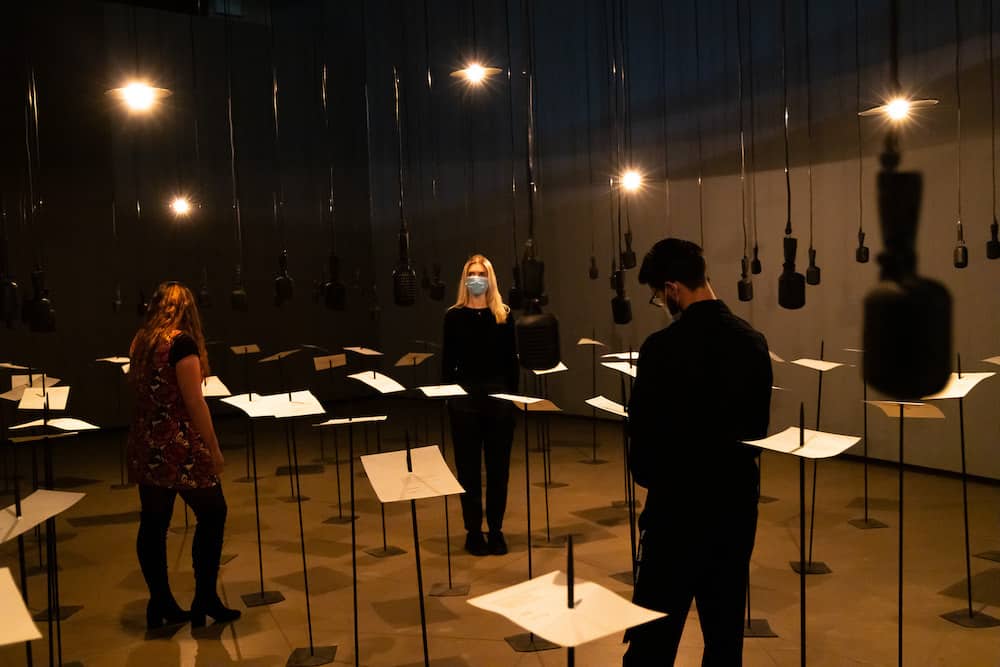 Shilpa Gupta: Sun at Night @ Barbican, Curve Gallery
The words of incarcerated poets are impaled by spikes in a dark room while microphones sound out those words in a dark immersive environment. It's one half of a show on the power of words and how in parts of the world it can still get you locked up. With a tiny tower of lead pencils acting as a monument to the written word the first half of this show is sparingly hung yet makes a huge impact. Until 6 February.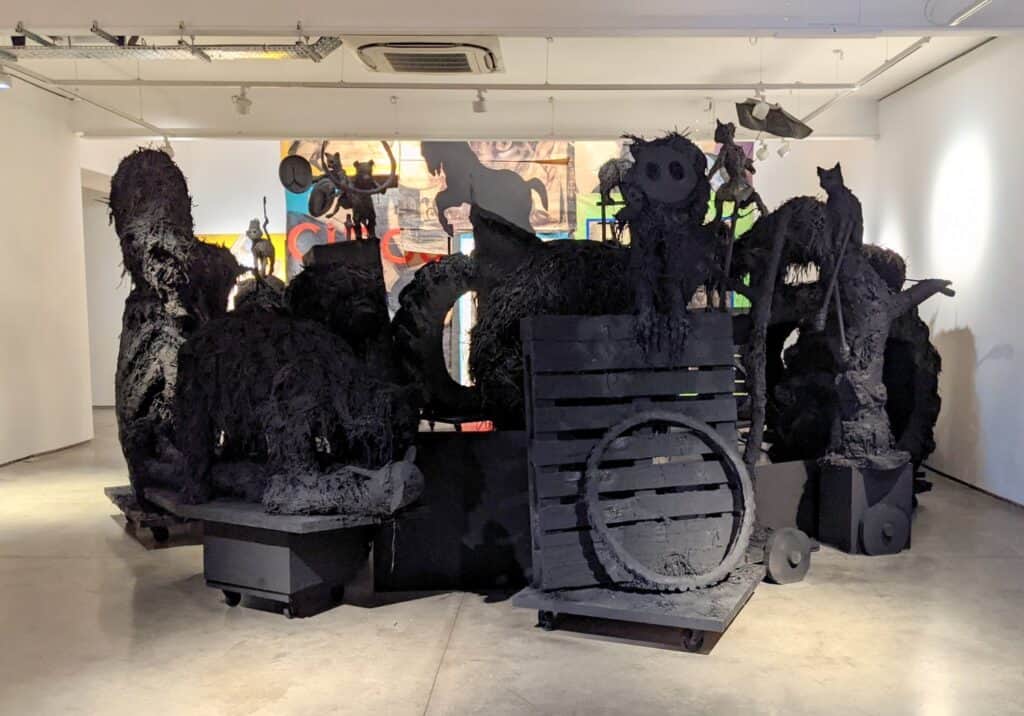 Nicola Hicks: Dump Circus @ Flowers East
Bears clamber over a giant tyre, while another mauls the circus ringmaster. This is a dystopian circus constructed to look like its made from items to be found at a dump – but it's also a testament to how creativity can occur anywhere and that the natural world finds a way. It's a stunning installation at the heart of this show surrounded by playful circus posters to complement it. 13 October – 18 December.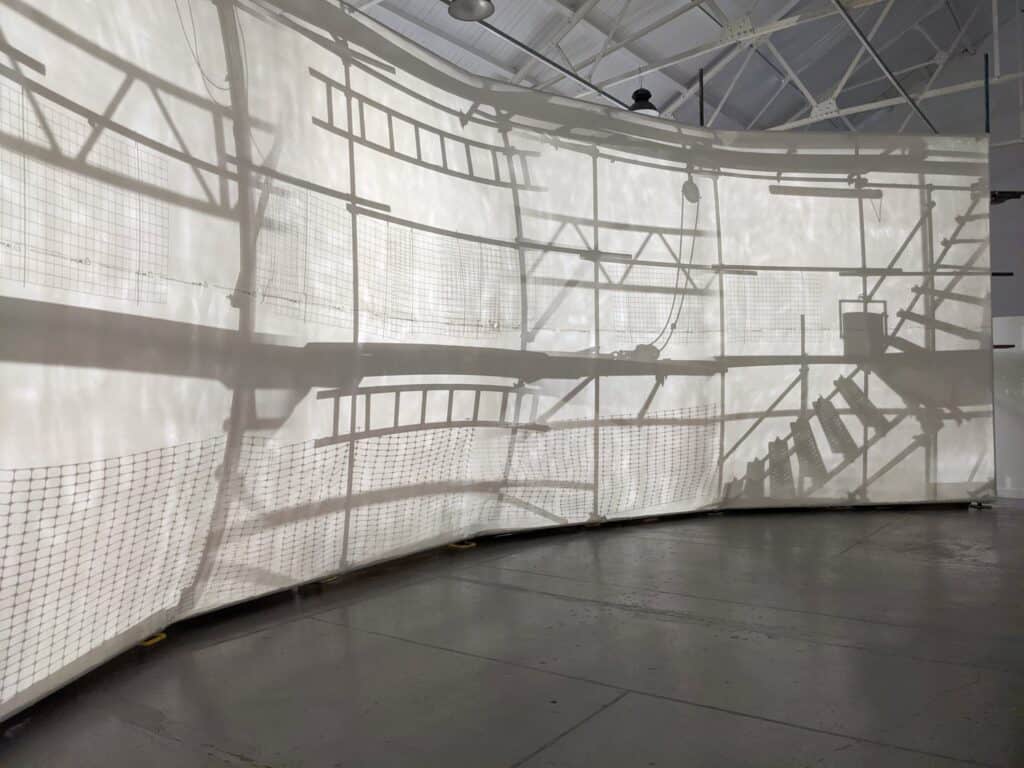 Shubha Taparia: Crescent @ Atlas Business Centre, Brent
A giant crescent shaped scaffold wrap is illuminated from behind so the shadows of ladders and scaffolding create a tableau across it. It's imposing and it's designed to be so that we're hit with the immense scale of development that is so common across London. Modelled on the crescent opposite Regent's Park, where Frieze London will be held, it's a perfectly timed show for this stunning and overwhelming installation. Until 20 February, by appointment.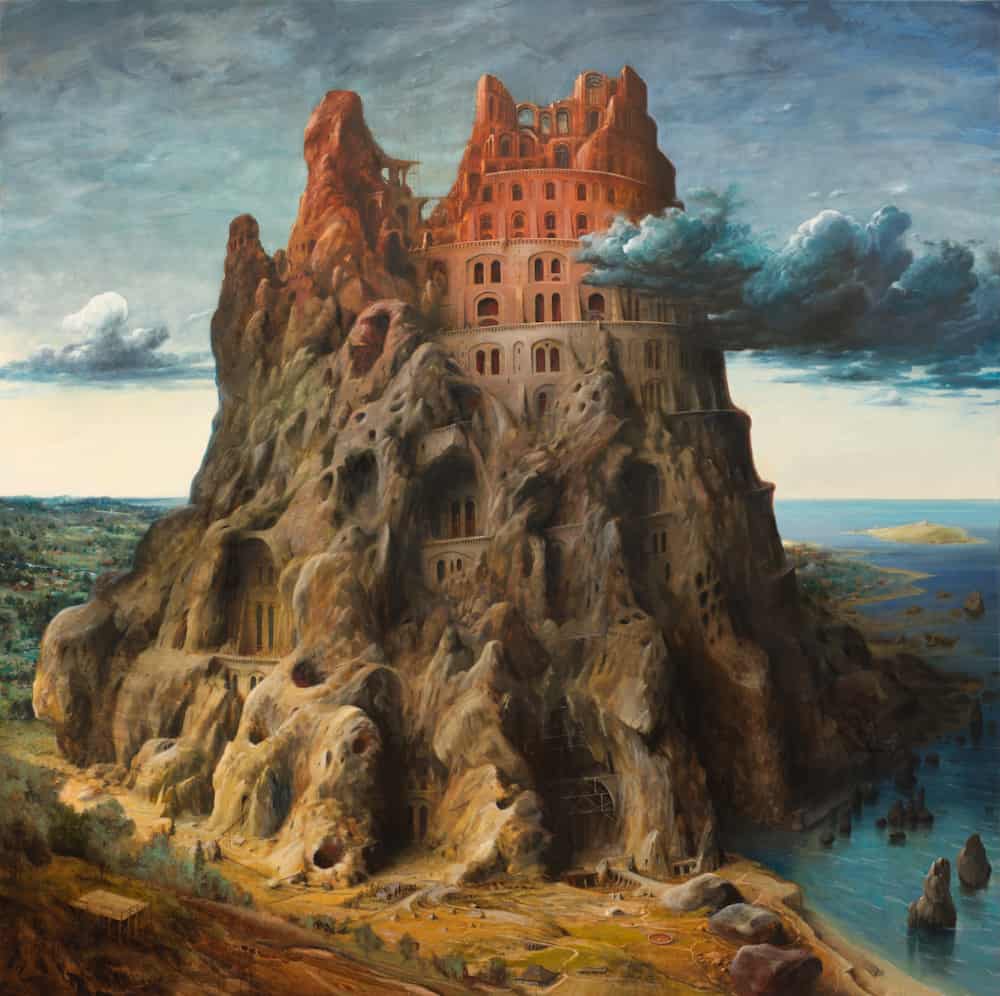 Andrew McIntosh: God Shaped Holes @ James Freeman Gallery
A recreation of the Tower Babel in a large painting is blended with a termite mound to show how both humans and the natural world aspire upwards – the level of detail in this hybrid structure is superb. This sense of the magical within the natural continues as glowing lights drift across a rolling landscape and monuments from different cultures appear within caravans in an excellent collection of paintings. Until 30 October.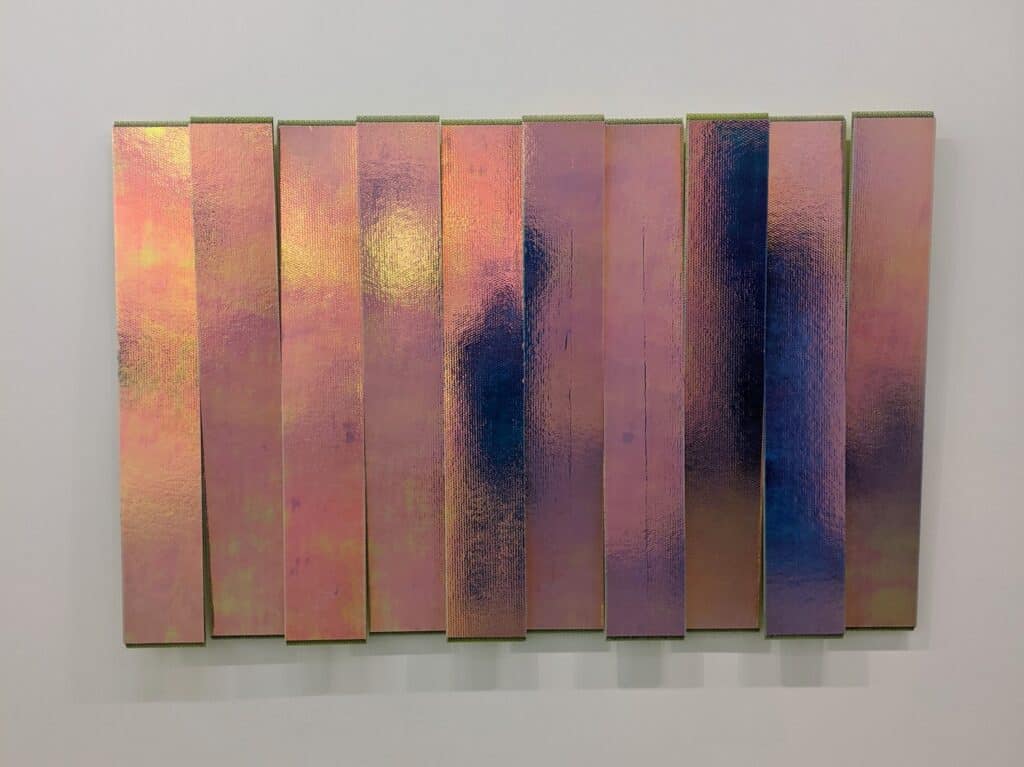 Nathaniel Rackowe: Passing Through @ Fold Gallery
Passing through is the name of the show and that's what you have to do to bring these reflective works to life which change colour as you transition past them and your own shadow interacts with them. The artist is constantly playing with light in his large outdoor sculptures and it's a chance to see this mesmerising effect at a smaller scale. Until 17 October.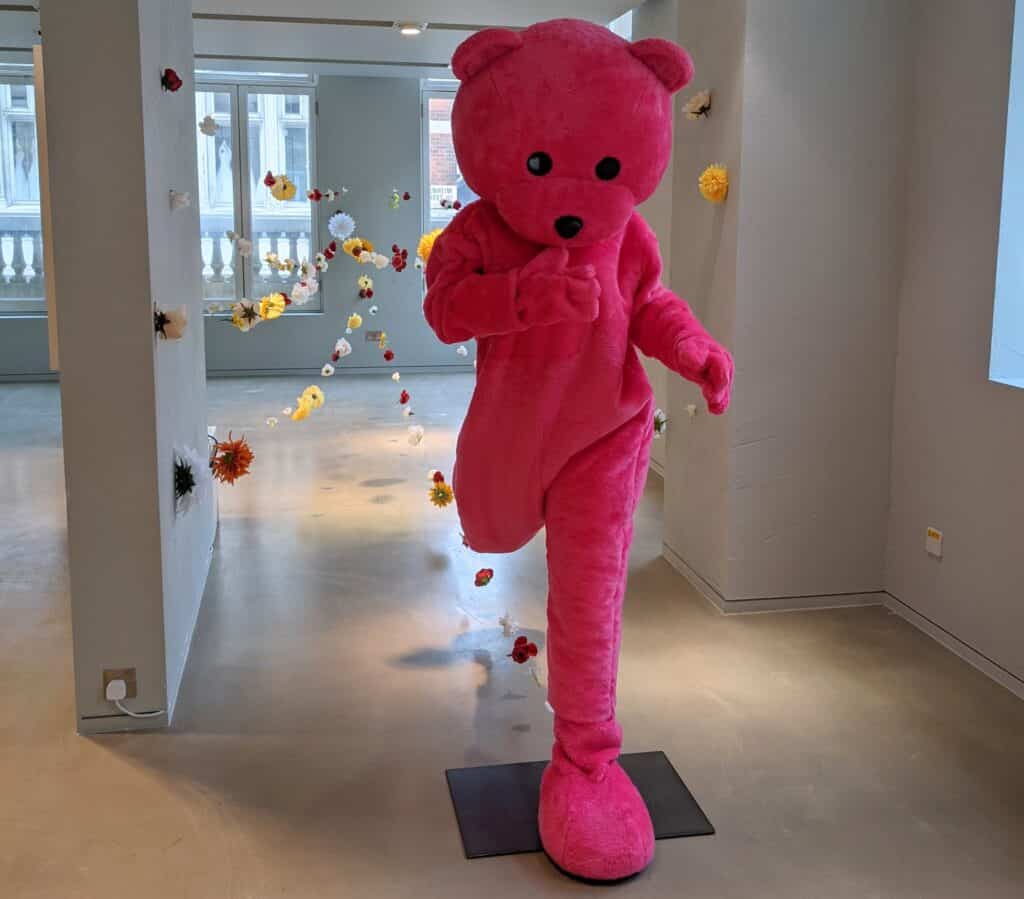 LUAP: Nature and Nurture @ 95 New Bond Street
When Frieze week gets too much, head into the pink furry embrace of the works of LUAP, which have taken over three floors of an empty retail space on New Bond Street. Featuring his trademark pink bear, which acts as the symbol for positive mental health, it's the dose of joyful art we all need when the world gets too overwhelming. 13-17 October.
Shilpa Gupta image: © Tim Whitby / Getty Images. Nicola Hicks, LUAP, Nathaniel Rackowe and Shubha Taparia images copyright Tabish Khan. Andrew McIntosh image copyright the artist.
Categories
Tags