Art critic Tabish Khan brings you the top art exhibitions to visit this week. Each one comes with a concise review to help you decide whether it's for you. As the festive season approaches and here's the ones to catch before the art world's Christmas break.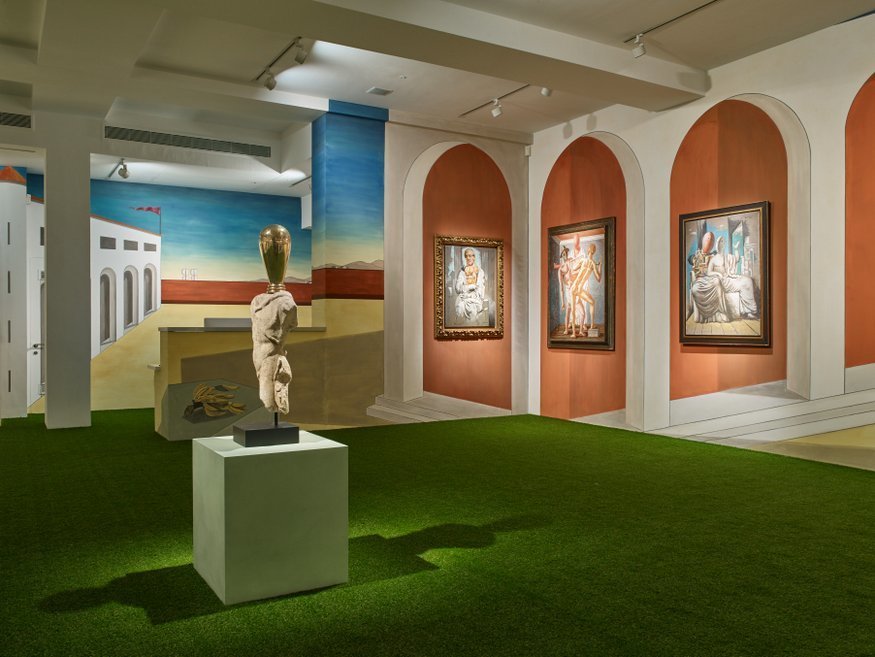 Metafisica da Giardino @ Nahmad Projects
What would it be like to step into a di Chirico painting with oval headed states and surreal coloured skies? Wonder no more as Nahmad projects has done the job for us using works by di Chirico, professional muralists and artificial grass to produce a brilliant immersive exhibition. Until 15 December. 
Haroon Mirza & Beth Kettle @ Zabludowicz Collection
This gallery space looks like we've walked into an art club, lights on the walls pulse to an electronic score and if it wasn't for some videos it wouldn't feel like an art exhibition at all. The added bonus is an anechoic chamber upstairs where all external noise is drowned out and you can sit alone in the dark silence and hear your own heart beat and joints creak. Over in the smaller invites space Beth Kettle creates a surreal feminist game show with roving robots — it's all a bit bonkers but in a good way. Until 17 December.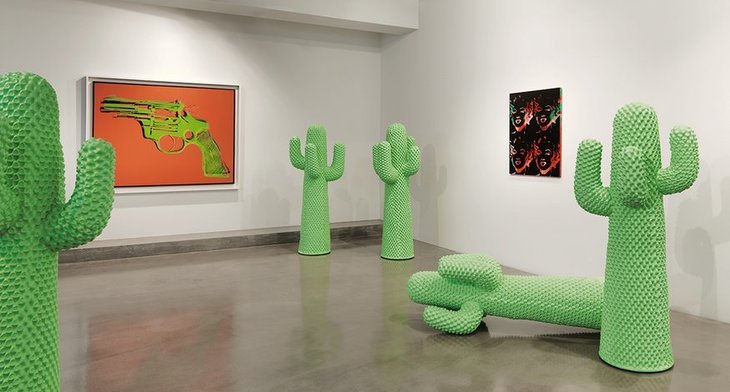 Marilyn, Flowers, Lips, Gun, Mirror, Cactus @ Ordovas
Two Andy Warhol works, depicting Marilyn Monroe and a gun, face each other across a room full of cacti. Throw in a mirror by Roy Lichtenstein and we have ourselves an impressive slice of Americana in the heart of Mayfair filled with recognisable artists. Until 16 December.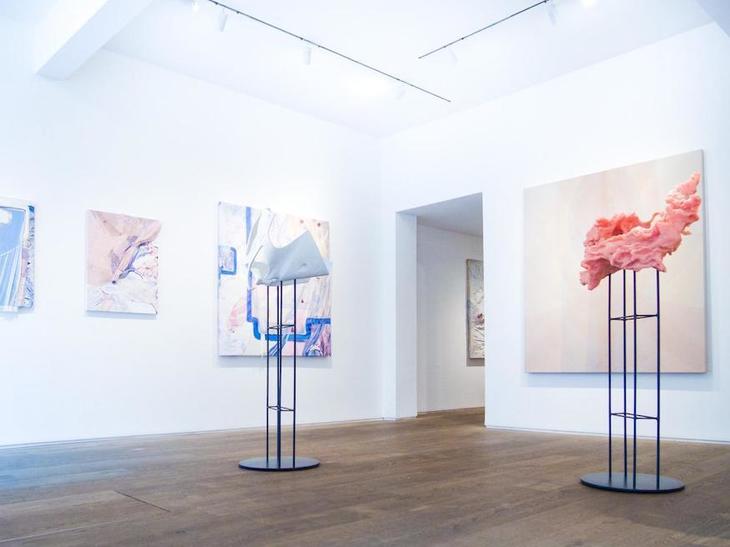 Body @ Kristin Hjellegjerde 
Six female artists combine to explore the theme of the human form. Annie Attridge confronts us with heavily sexualised ceramic figurines while the works of Heloise Delegue are hidden by a veil added on top of the paintings. A strong showing of six contrasting approaches to exploring the human body. Until 21 December.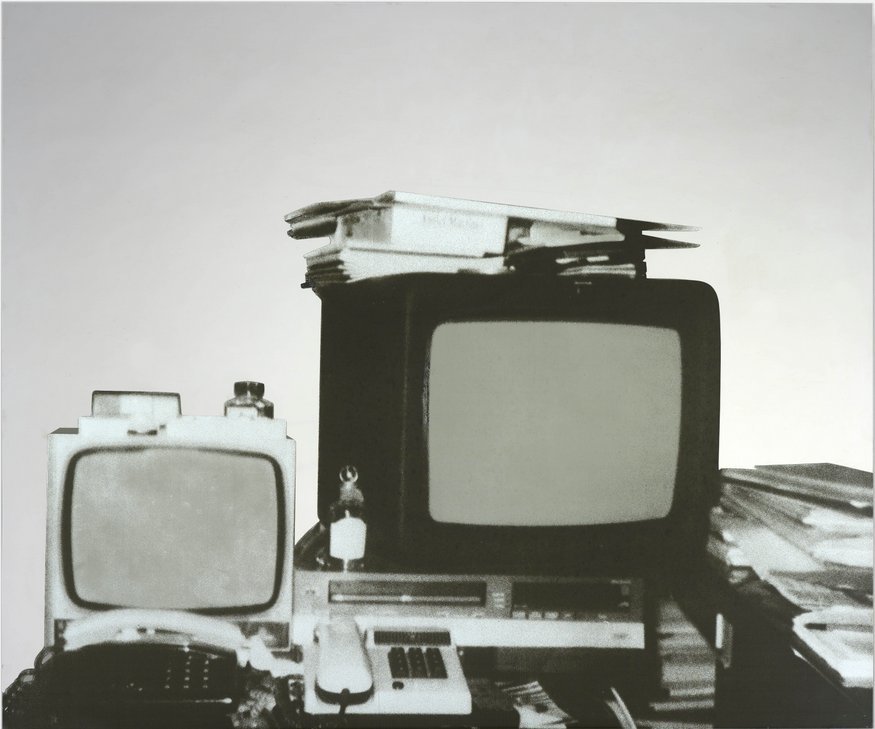 Poor Art | Arte Povera @ Estorick Collection
How did Arte Povera (literally 'poor art') influence British Art in the 50 years since its first exhibition? A runner is made of found objects, a ladder is missing rungs and a trouser leg becomes a cannon. It's an historical show but also a fun one. Until 17 December. 
Calder on Paper @ Omer Tiroche & Saatch gallery
A double exhibition of a different side to Alexander Calder. His works on paper gave him room to experiment with a more looser approach than his mobiles. The gallery has the works on display across their Mayfair space and the Salon space at Saatchi gallery. Until 15 December & 7 January.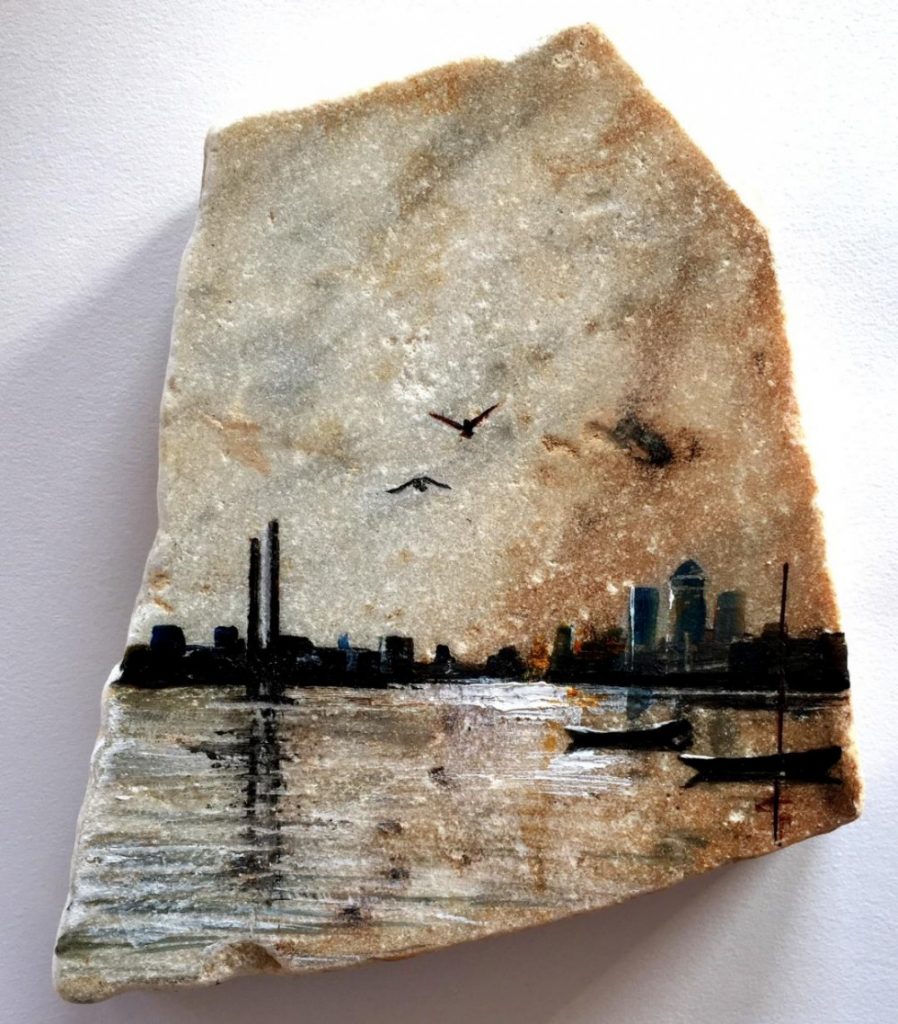 Barely Art @ Fitzrovia Gallery
Ten emerging artists combine to showcase their works with a strong leaning towards figurative art. A highlight for me is the landscapes by Ed Bucknall on pieces of marble found while mudlarking. Until 14 December. 
All images courtesy artists and respective galleries.
Categories
Tags