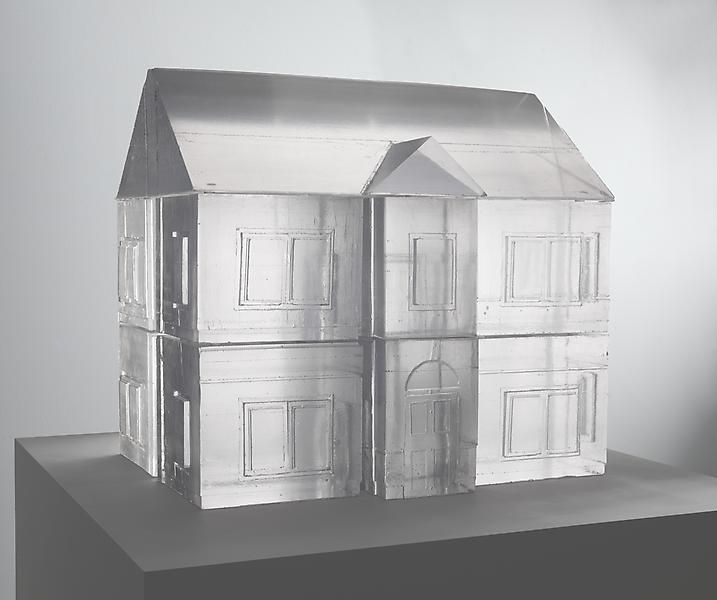 The doll's house version of a house casting 'Ghost, Ghost II', 2009 – Polyurethane (fourteen parts)
What makes a top show? Most obviously, quality and presentation. Matthew Collings is good on the former; and knocking down walls to put all the work in one opened-up space works wonderfully. The curators explain this as enabling the connections between works to be seen, but I can't think of an artist who needs that less. Rather, I like that presentational gambit because it enables the whole exhibition to act as a deconstructed dwelling, with windows, doors, cabinets etc circling round a central staircase. I thought of Damián Ortega's disassembled and spaced out Volkswagen, 'Cosmic Thing', 2002. But anyway, where Rachel Whiteread at Tate scores the fullest marks is in a third factor: its comprehensiveness. All the extant sculptures you can think of are here, from Whiteread's debut to new work straight from the studio, and in numbers – eg there are ten cast of inner water bottles as torsos. Plus there are drawings; vitrines of objects from the studio; photographic documentation of site specific works; a new external commission in the garden; and Whiteread's own choice of her favourites from the Tate's collection, which occupy the Duveen Galleries along with her own most luminously colourful work 'Untitled (One Hundred Spaces)', 1995. With most such surveys you can ask: 'why haven't they got that?' or 'why haven't have done that?' Here, I couldn't really imagine anything extra.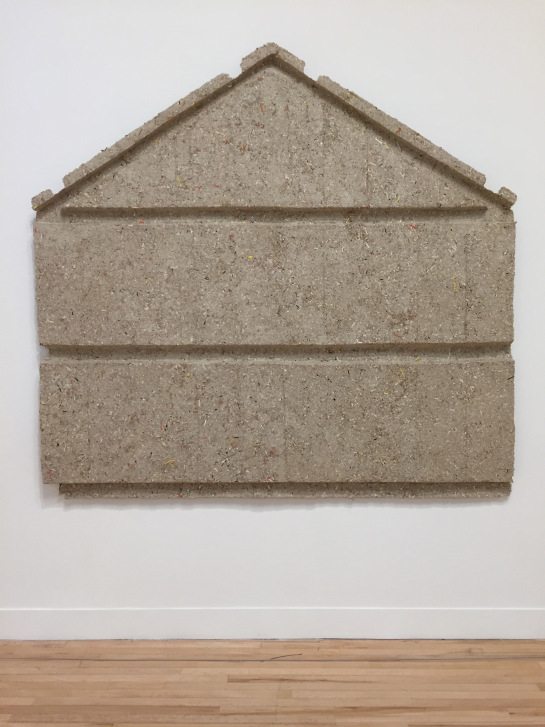 Most days art Critic Paul Carey-Kent spends hours on the train, traveling between his home in Southampton and his day job in London. Could he, we asked, jot down whatever came into his head?
Categories
Tags