Scottish artist David Mach's solo exhibition at Griffin Gallery on 11th May will be his first new newspaper installation for 15 years.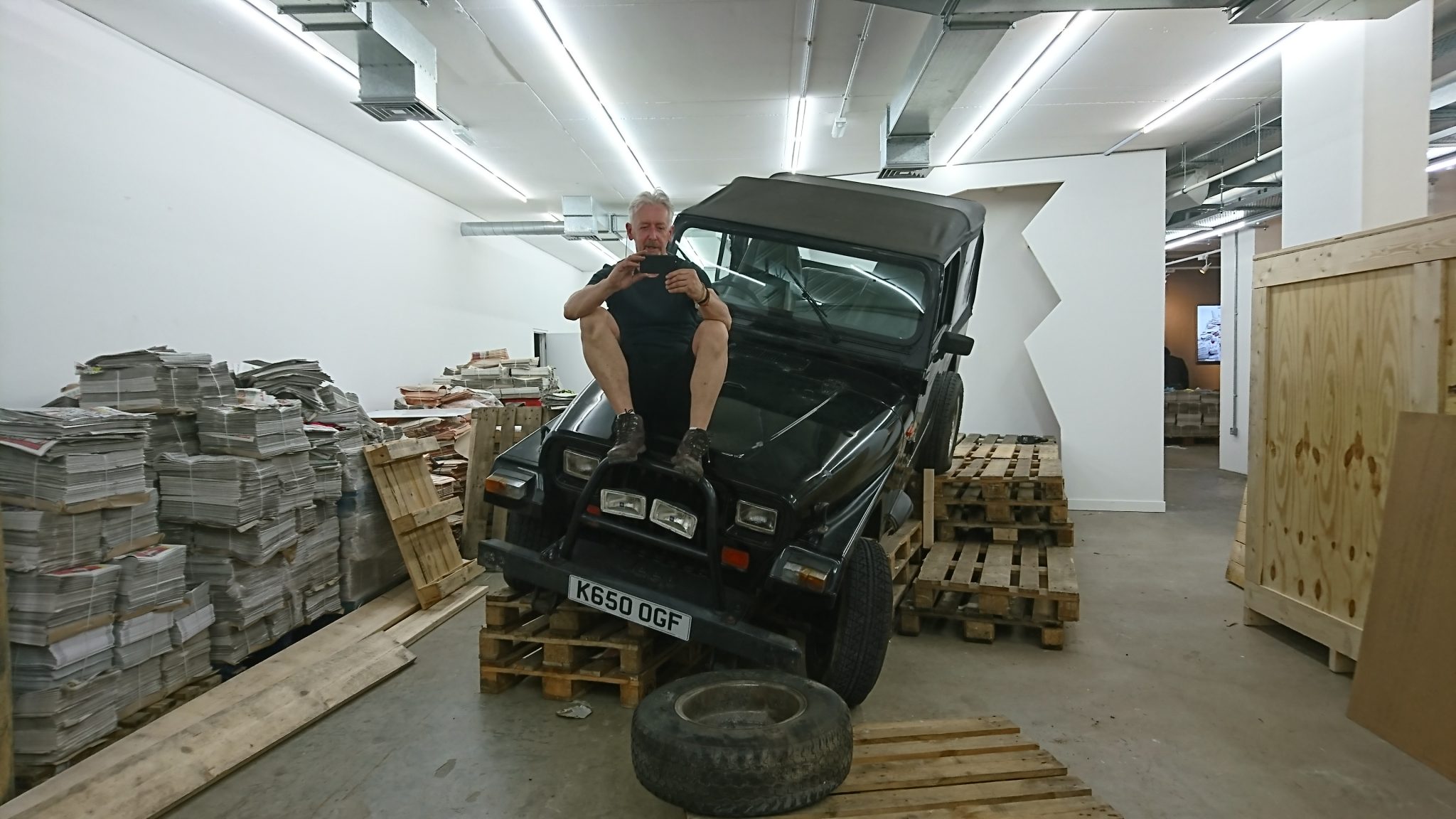 Turner prize nominated Mach is constructing a gargantuan installation from 20-tonnes of newspaper + his Jeep Wrangle that he has driven down from Scotland. The installation will look like a wave of paper, exploding through one of the gallery walls, and cascading through the room. Mach's past installations have engulfed objects whole such as cars, furniture and airplanes. The large-scale piece will create an organic volume of colour and texture, characteristic of Mach's work.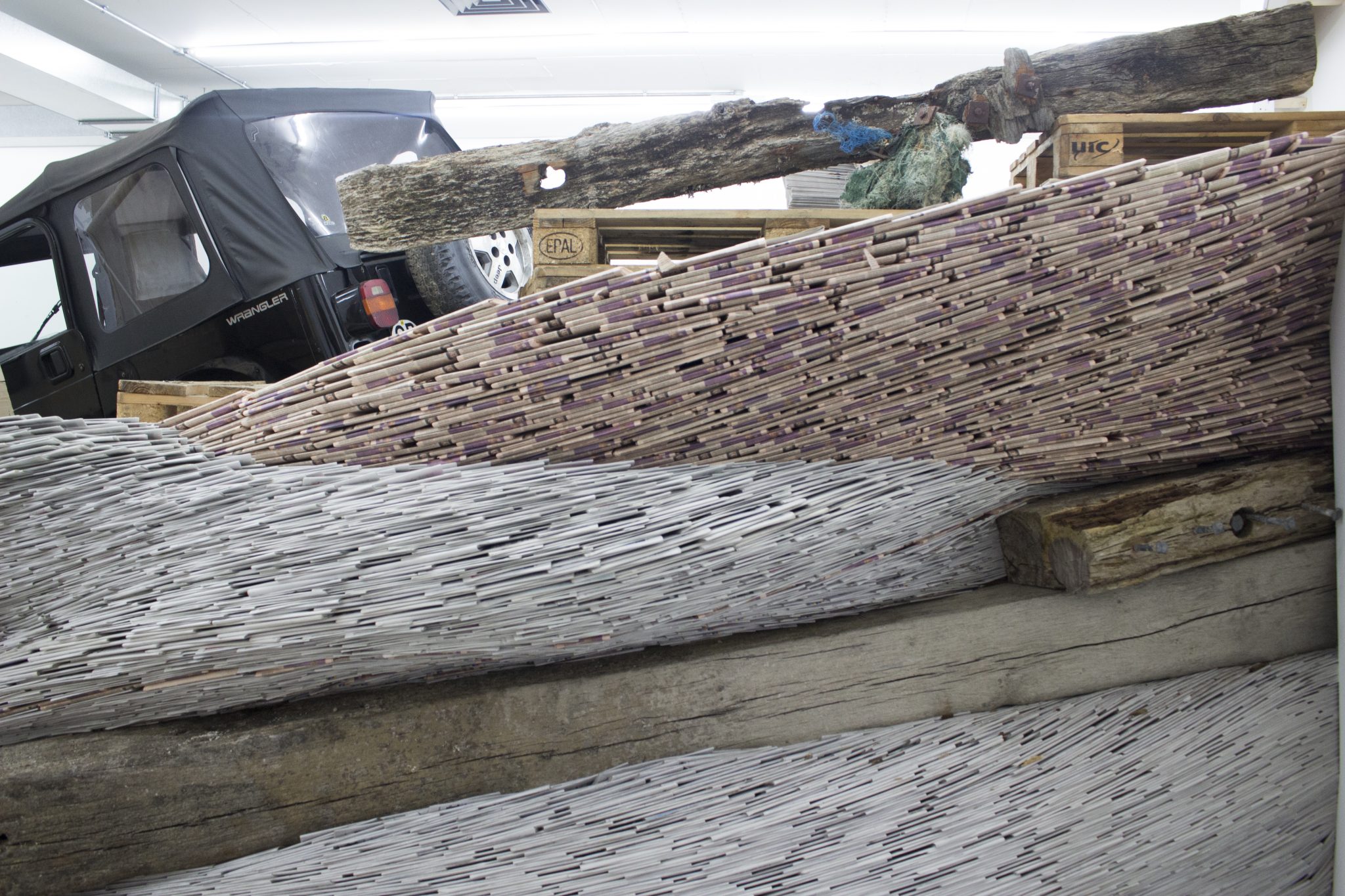 The installation will be largely improvised, and will take shape while it is being installed. Mach will started work on the installation on April 26th.
Mach's last newspaper installation Bangers n Mash was exhibited at the Gallery of Modern Art, Glasgow in 2002. Mach's most recent worldwide solo exhibitions include Hong Kong (Opera Gallery, 2012) and New York (Forum Gallery, 2013). Mach's artistic style is based on flowing assemblages of mass-produced objects. Typically, these include magazines, newspapers, match sticks and coat hangers.
Mach has also produced iconic public sculpture including Out of Order (1989) in Kingston Upon Thames, a series of 12 red telephone boxes tipped on their side and Big Heids, (1999) in Lanarkshire, a tribute to the steel industry, using three upturned shipping containers weighing 18tons.
PRIVATE VIEW | 10th May, 6-9pm OPEN |
Griffin Gallery, The Studio Building, 21 Evesham Street, London W11 4AJ
www.griffingallery.co.uk
Installation process open to the public NOW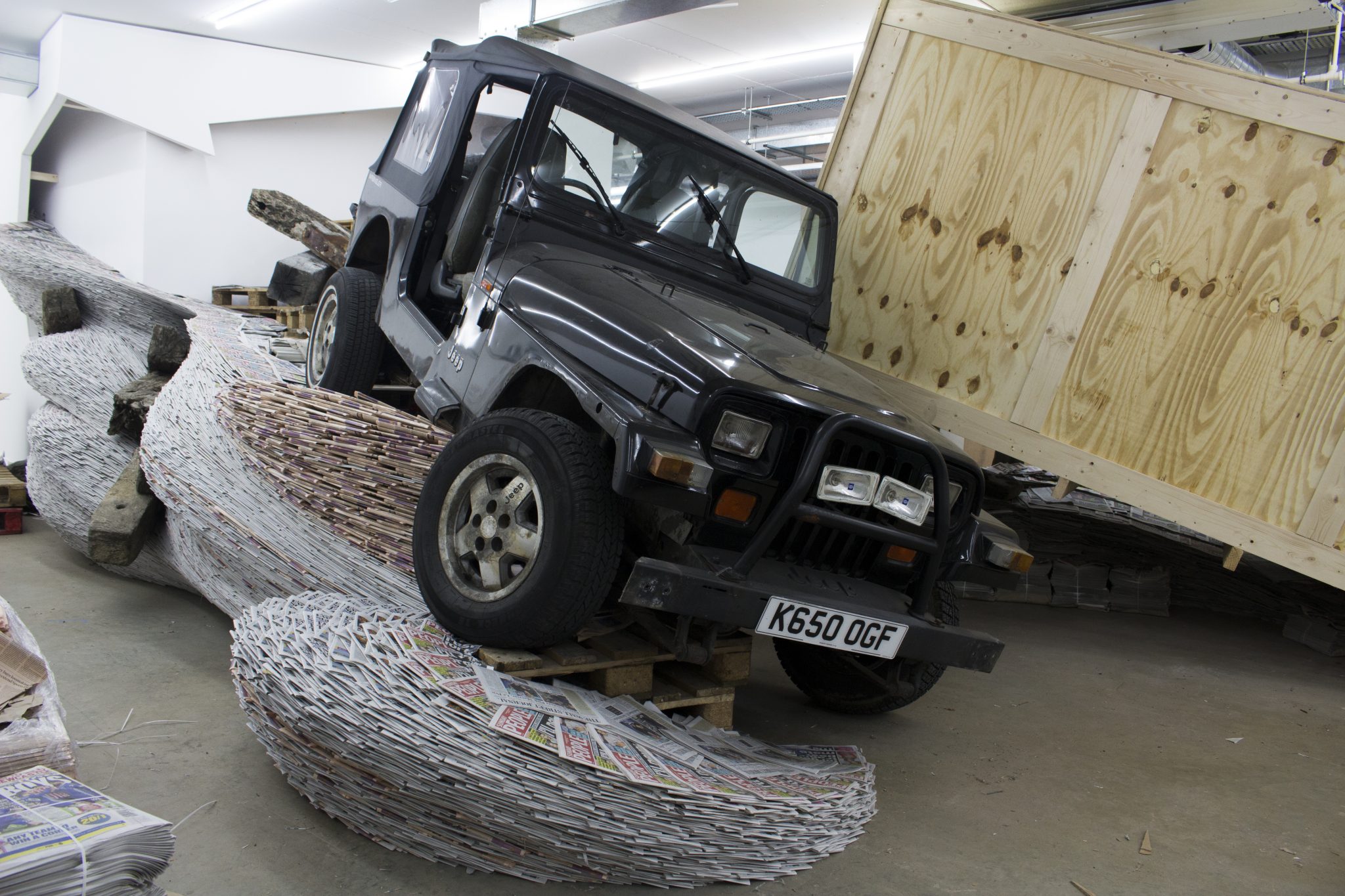 Categories
Tags