bo.lee gallery is set to open their new flagship gallery space in Peckham Rye this November. Founding Director Jemma Hickman, launched the gallery in Bath nearly nine years ago and following a move to London in 2013 the gallery has flourished, attending art fairs internationally, including Hong Kong, New York and Miami.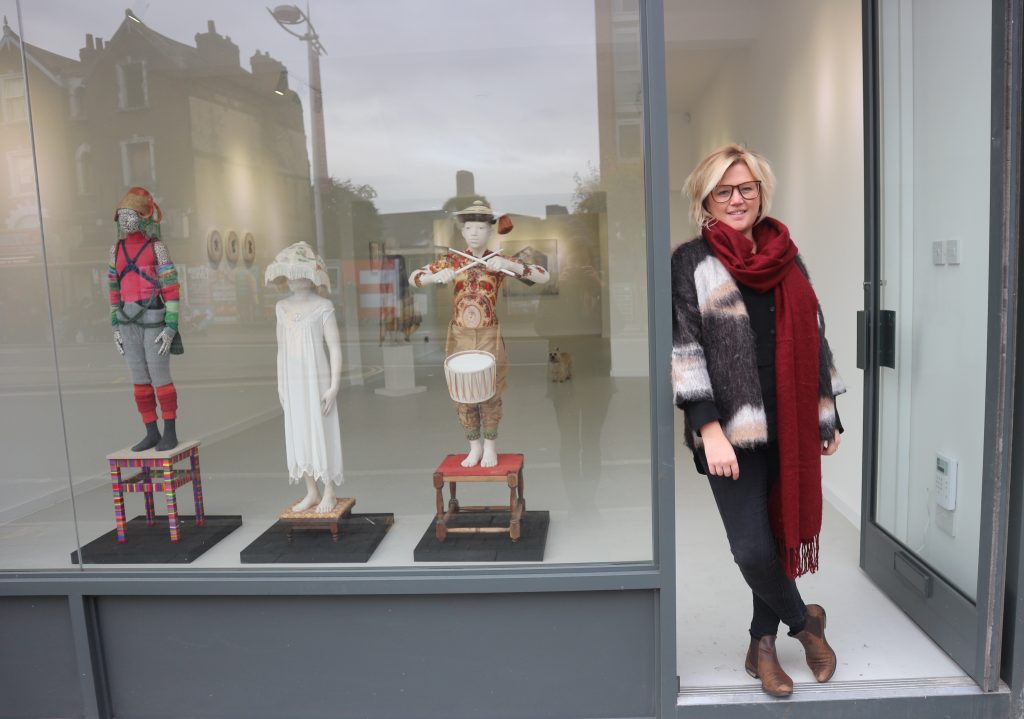 bo.lee gallery will open its doors for the first time on 23RD November, launching with the group exhibition Nature's Alchemy, featuring twelve artists who use materials such as mud, blood and ash to explore patterns and symbolism found within nature. Alongside Land Art pioneer and Turner Prize winner Richard Long, and Royal Academicians Cornelia Parker MBE and David Mach, and Peter Randall-Page the exhibition will showcase works by several mid-career gallery and guest artists whose use of natural materials evoke cycles of life and death. Ione Rucquoi deifies her prints of blood with gold leaf halos, Bea Haines creates paint pigment from her great uncle's ashes, and Susan Gunn uses pigment made from female cochineal beetle to create deep-red surfaces that crack and fissure over time.

Richard Long, Untitled-RL6, 2005, river Avon mud on wood
The artists all imitate the phenomena of naturally occurring forms, patterns and reactions throughout their life cycle, allowing chance and error to play as their works develop and age. The detritus of the natural world is transformed into something spectacular, as the artists celebrate the incidental beauty of decay and rebirth in nature.
Nature's Alchemy features the artists: David Mach, Paul Fry, Philippa Lawrence, Ambrosine Allen, Peter Randall-Page, Bea Haines, Ione Rucquoi, Cornelia Parker MBE, Richard Long, Susan Gunn, Tessa Farmer, Suzanne Moxhay, Patrick Haines.

Cornelia Parker Incident Brussels
bo.lee gallery PRESENTS NATURE'S ALCHEMY 24TH NOVEMBER – 6TH JANUARY Private View: Thursday 23th November 6-9pm www.bo-lee.co.uk
About bo.lee Gallery
bo.lee gallery was founded in Bath in 2009 by Director and curator Jemma Hickman and is now permanently based in Peckham Rye, London. With quality and authenticity at its core, the gallery provides support for emerging and mid-career artists alongside established names, and facilitates a distinctive and thought-provoking programme of exhibitions and off site projects. In the past 9 years bo.lee has exhibited at numerous international art fairs, and working very closely with the gallery artists has been fundamental in the development of their career.
About Jemma Hickman
Self-made gallerist Jemma Hickman started her first gallery aged 25 by extending her
overdraft and using her network of artists and collectors she'd built since moving to Bath to study Fine Art. The gallery was launched in 2009 for emerging to mid-career artists, and In 2013 Jemma set up bo.lee Projects, a platform to exhibit out of the "white cube" setting in unusual locations such as Bath Abbey, which attracted the attention of globally recognised artists. In the same year, Jemma moved to London and set up bo.lee's new location in her home, becoming immersed in South London's burgeoning art scene.
Categories
Tags