Art critic Tabish Khan brings you the top art exhibitions to visit this week. Each one comes with a concise review to help you decide whether it's for you. All are closing soon and it's been expanded to six exhibitions, because there are so many closing this week:
Every Object Tells A Story @ 5 Cromwell Place
Phalluses and a unicorn horn. Similar in shape but not two things you'd expect to find in the same room. This eclectic collection of nearly 400 objects belongs to Oliver Hoare, and it's on display in this fantastic collection of art and historic artefacts. The Islamic collection is stunning and there's just too many great items to list here. Until 5 July.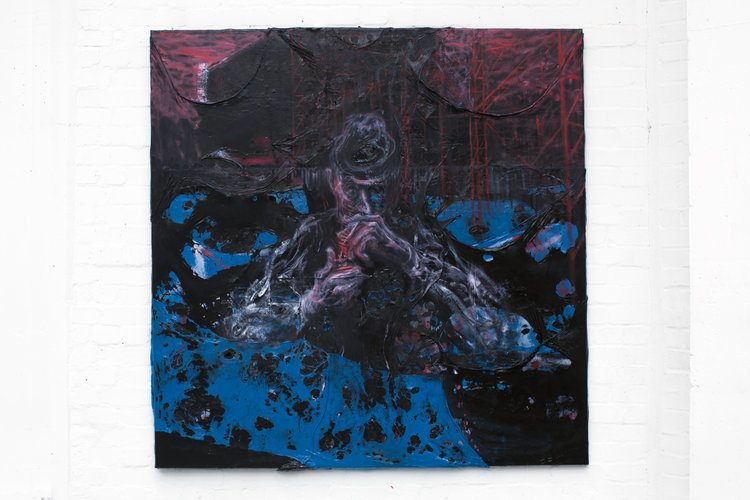 Conrad Armstrong: Echo Chamber @ Shotgun Studios
Young painter Conrad Armstrong has something of Francis Bacon to his dark portraits where ghostly figures just about emerge from the gloom. The heavy layering of the works is impressive and needs to be seen in person to appreciate its subtlety. Until 15 July

Hynek Martinec: The Birth Of Tragedies @ Parafin
At first these beautifully executed paintings look like tributes to Old Masters. But wait, that Satyr is wearing a virtual reality headset and there's an ultrasound of a baby. Painter Hynek Martinec perfectly merges classical and contemporary culture to reflect how the world has evolved, while simultaneously questioning how this has impacted on spirituality. Until 15 July.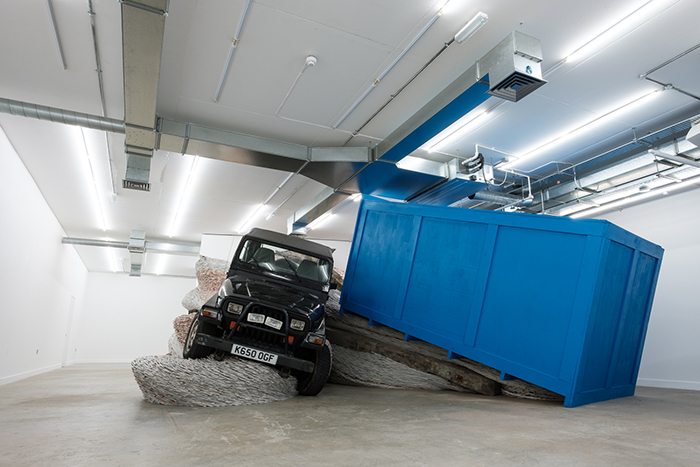 David Mach: Incoming @ Griffin Gallery
Artist David Mach has used masses of newspaper to create a wave that breaks forth from the gallery wall engulfing his own Jeep. It's a spectacular installation. Until 7 July.
Kennardphillips: May Not @ Dadiani Fine Art
Duo kennardphilipps are renowned for the famous Tony Blair selfie in front of an explosion. This small exhibition sees them attacking Theresa May, David Cameron, Trump and the finance industry in collages made from newspapers and share prices. It's a no holds barred attack on the current Capitalist political system. Until 6 July.
You Are Looking At Something That Never Occurred @ Zabludowicz Collection
The Zabludowicz Collection has put together a group show of their big photography stars. A highlight is Andreas Gursky's chaotic collage of a ridiculously busy trading floor. There are some great works in this show. Until 9 July.
All images copyright respective artists and courtesy respective gallery. Zabludowicz image copyright Andreas Gursky.
Categories
Tags