To celebrate the 70th anniversary one of the nation's most loved institutions, the NHS, on 5 July 2018, seven leading international artists have produced limited-edition prints to raise funds to support some of London's busiest hospitals.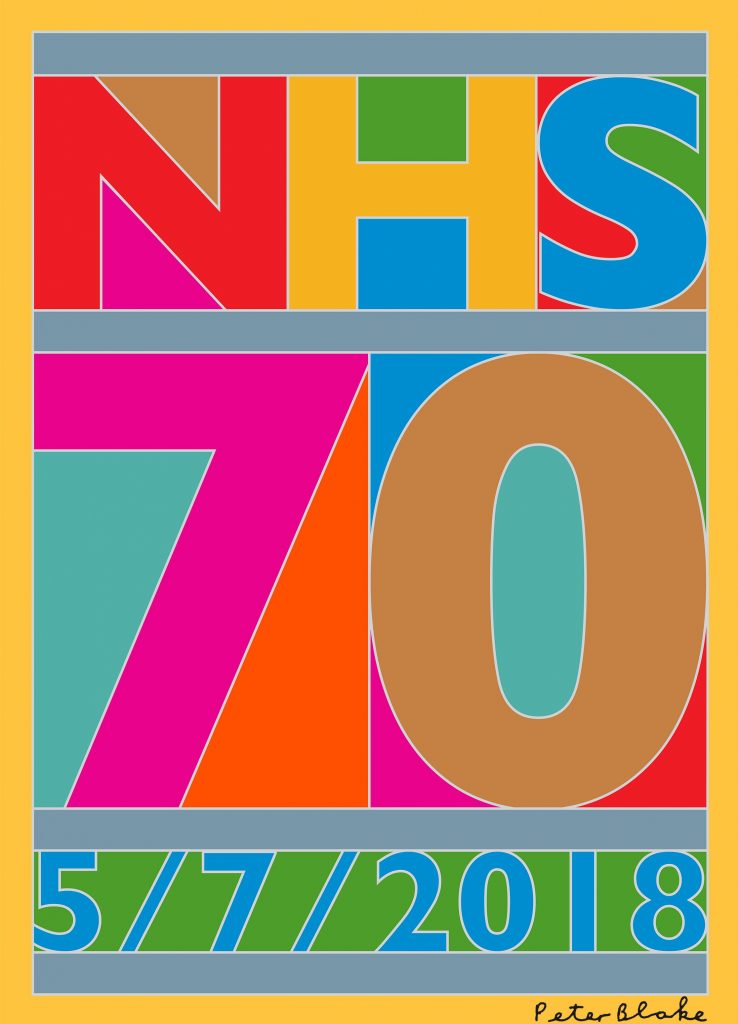 Peter Blake – Title tbc. © Peter Blake 2018. All rights reserved, DACS
The seven artists for seventy years are: Peter Blake, Jeremy Deller, Tom Hammick, Mona Hatoum, David Mach, Elizabeth Magill, Chris Orr.
The prints, which are being produced by Worton Hall Studios and sold through CCA Galleries, will be on sale on the night and following that online through CCA Galleries' website: http://www.ccagalleries.com/
An exhibition of the seven prints will tour St Mary's, Charing Cross and Hammersmith Hospitals over the summer. A further 10 sets will be offered free of charge to hospitals within the London Hospitals Arts Network. The anniversary is an opportunity to appreciate the vital role the NHS plays in people's lives, and to recognise and thank the extraordinary NHS staff who are there to guide, support and provide care, day in, day out.
David Mach RA, a member of Imperial Health Charity's Art Committee, said:
" What would we do without the NHS? The way we look after each other in this truly national institution is something we can be rightly proud of in the UK. We can be proud too of art and how it plays a vital role in Healthcare and I am excited to be working with the Imperial Heath Charity on a celebratory set of prints with a remarkable set of artists to mark the NHS 70th birthday. "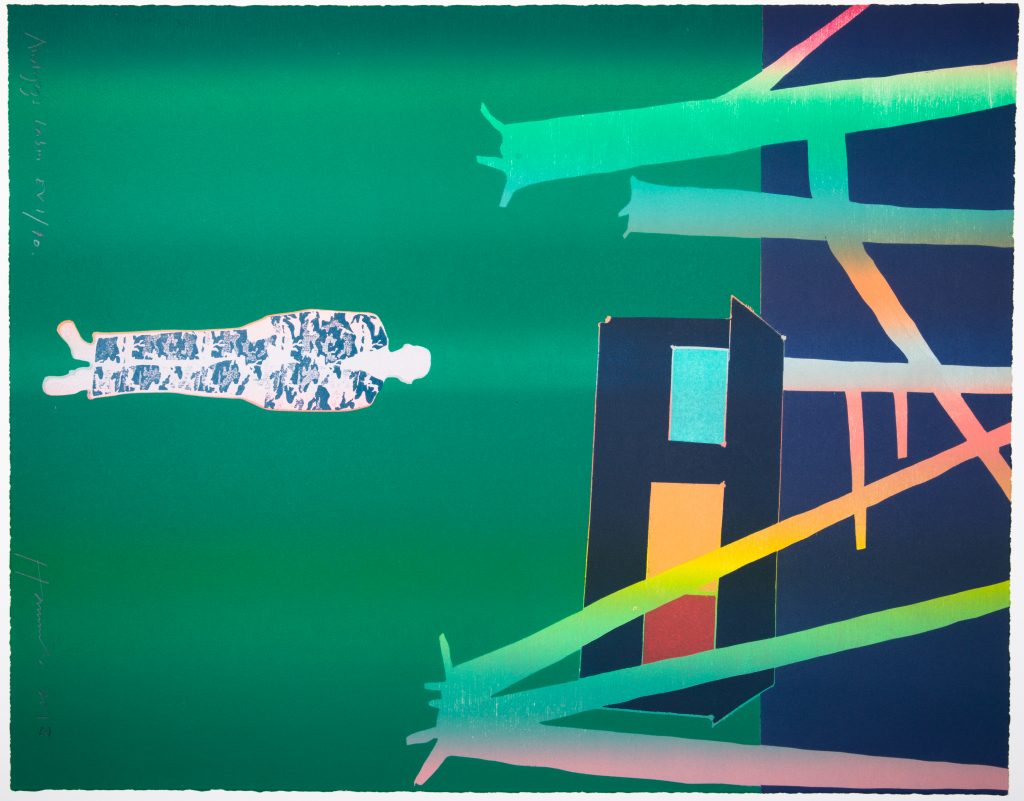 Tom Hammick Title tbc. © The artist
The collection will be launched on 4 July at a reception at Purdy Hicks Gallery in London.
About
Imperial Health Charity helps hospitals do more through grants, arts, volunteering and fundraising.  Supporting Charing Cross, Hammersmith, Queen Charlotte's & Chelsea, St Mary's and the Western Eye hospitals, the charity funds major redevelopments, clinical research and medical equipment.  Since 2009 it has awarded more than £34 million to fund over 500 healthcare projects, including the multi-million-pound refurbishment of outpatients' departments.
Imperial Health Charity uses art as a means of engaging with patients and staff through its collection of 2,000 works, which play a crucial part in creating a warmer, more welcoming environment for all. It is currently the only hospital art collection in the UK to be a fully accredited museum. The charity also runs an extensive patient participation programme. imperialcharity.org.uk
Categories
Tags