Linder: Superautumatisme Grande Jete XV, 2015
There's something natural in expecting new art in commercial spaces and older work in institutions. Yet many of Mayfair's commercial galleries present secondarily sourced work, and there are several outstanding shows up now. Mazzoleni's 30th anniversary exhibition of 30 modern Italian artists (to 5 May) scores with the high quality and often somewhat unusual choices and the strong case it makes for Salvo, Dorazio and Turcato – all little known here. My take-home would be an exemplary Burro. His language originated in dressing war wounds, which may be why I found myself seeing Giulio Turcato's lunar scene painted onto rubber as ulcerous. Robilant + Voena reinforce my suspicion that if Tate wanted to show a South American surrealist they should have chosen Roberto Matta rather than the duller Wilfredo Lam (to April 20). Skarstedt's survey of appropriative photography ('Double Take' to April 22) balances lots of now-classic Robert Heinecken and Richard Prince with more recent work in the same spirit. That links neatly to Luxembourg & Dayan's 'The Ends of Collage', indeed that (to 13 May) also has Prince, with what could be described in boundary-pushing mode as 'one image collages'. Add various others including plenty of John Stezaker, some unusual Linder and the too-rare chance to see Nusch Éluard as an artist, rather than as muse, and this – and the impressively organised book which accompanies it – is excellent. As is Pilar Ordovas' display of just half a dozen white sculptures: Giacometti, Hepworth, Chillida…('Monochrome' to 22 April). And, ending in Italy as we began, the highlights of M&L's choices of Fontana in 3D are giant plates and a ceramic burst of fighting men from 1947.
Guilio Turcato: Lunar Surface, 1964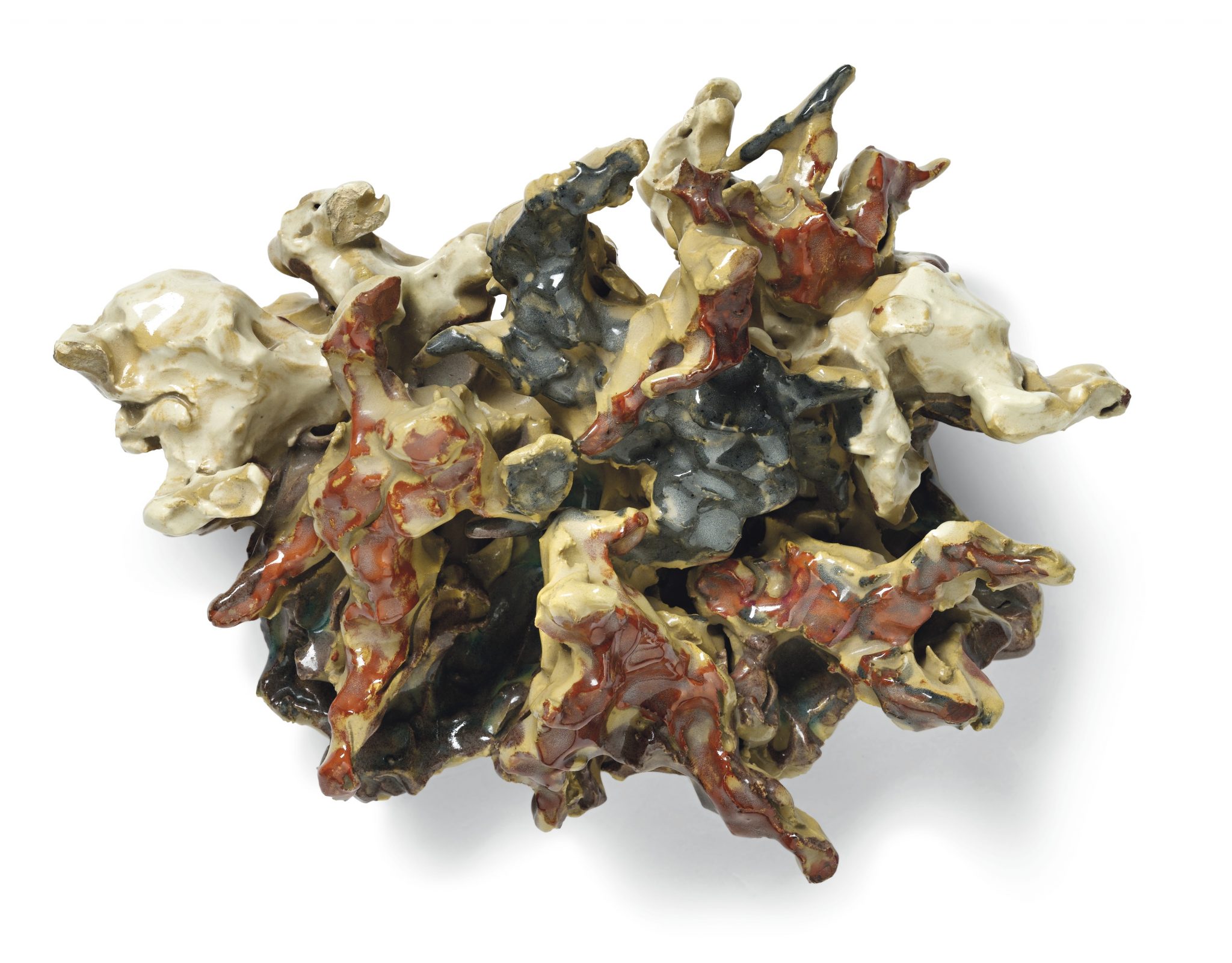 Lucio Fontana: 'La Battaglia', Polychrome glazed ceramic?, 1947
Most days art Critic Paul Carey-Kent spends hours on the train, traveling between his home in Southampton and his day job in London. Could he, we asked, jot down whatever came into his head?
Categories
Tags