There are lots of art events happening in London; talks, workshops, tours, discussions and many many more! To help you with the choice Jenny Judova from Art Map London has picked 'The Most Interesting Art Events' to see in London this week.
WEDNESDAY 1 MARCH
Preview: ELLA LITTWITZ 'No Vestige of a Beginning, No Prospect of an End'
6:00 PM – 9:00 PM @ Copperfield, 6 Copperfield Street, London SE1 0EP
Copperfield, London is pleased to present the first UK solo exhibition of Ella Littwitz (b 1982 Haifa, Israel).
At first assessment the visitor will find an array of objects suggestive of a botanist's study: casts of plants, landscape chalkboard drawings, organic looking models. Only her titles reveal by stealth the depth of Littwitz's investigations.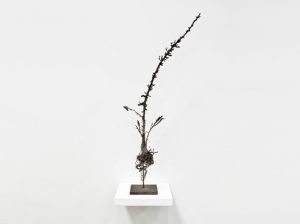 THURSDAY 2 MARCH
Preview: Stefania Batoeva 'Devoted Iota Elusion'
6:00 PM – 9:00 PM @ Emalin, Unit 4 Huntingdon Estate Bethnal Green Rd. E1 6JU – London, UK
Stefania Batoeva was born in 1981 in Sofia, Bulgaria. She lives and works in London and graduated from the Royal College of Art in 2014.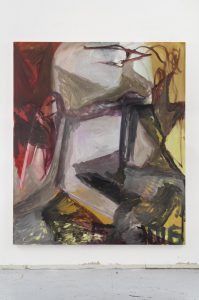 FRIDAY 3 MARCH
Preview: 'DONE WITH OBJECTS BECAUSE THINGS TAKE PLACE' Valérie Kolakis
6:00 PM – 8:00 PM @ FOLD, 158 New Cavendish street, London, W1W 6YW
The title of the show is taken from a text by Fred Sandback, where he is referring to assigning a certain place or volume with its full materiality, without occupying or obscuring it. Using industrially mass-produced and ubiquitous materials, present in daily life, Kolakis intends to explore the imagery of the urban space and the transitory conditions which constitute it.
SATURDAY 4 MARCH
Artist Talk with Kevin Sinnott
1:00 AM – 1:00 PM @ Flowers Gallery, 82 Kingsland Road, London, E2 8DP
A free exhibition tour of History Paintings at Flowers Gallery, Kingsland Road, by artist Kevin Sinnott.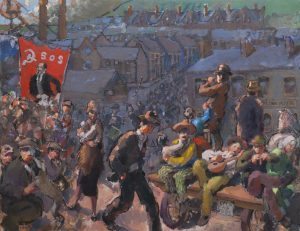 Categories
Tags