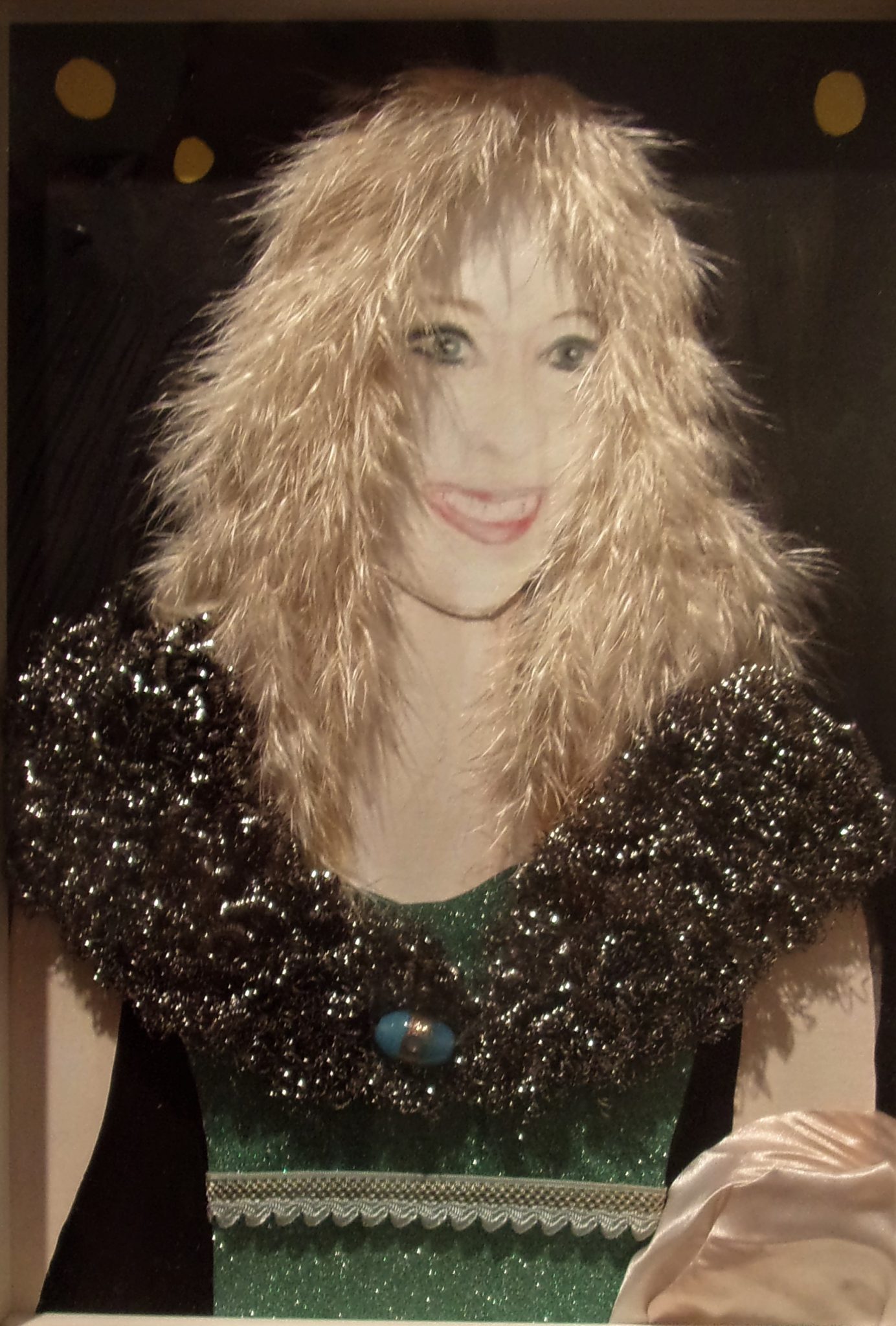 Jemima Brown: 'Untitled Wife', 2016
London is an increasingly problematic location for galleries, given rent levels. Perhaps there will be more shows in cafés, pubs, restaurants and such. At any rate, I was able to catch three such last Thursday. Charlie Smith, above The Reliance in Hoxton, has two shows to on 'street semiotics' to 25 March: in the main gallery (chosen by gallerist Xavier Ellis) and in he back room (selected by David Hancock of Manchester gallery Paper) – which is where you'll discover Jemima Brown's 'Untitled Wife', which makes great use of a pan scourer as a trendy top and pampas grass as big hair. The Approach gallery sits, rather naturally, above The Approach Tavern. Currently it's as liquid above as below, at least in terms of art: German painter Helene Appel, who paints post-modernist Trompe-l'œil, often with lots of near-paradoxical raw canvas on show, has enormous tidescapes – waves expiring on beaches as if the paint just washed over them; middle format sinks; and tiny depictions of pasta (to 26 March). All life sized, I suppose. The gallery space was literally dry though: The Approach makes the most of its location by not serving drinks at openings. A newer, less established space is The Workers' Café at 404 Kingsland Road. There you'll find an attractive selection of works on paper by 25 contributors chosen by artist Carolina Ambida, and presented along with a nice little catalogue, which is something neither pub can boast ('The Drawing Show' to 10 March).
Helene Appel: 'Sink 2', 2016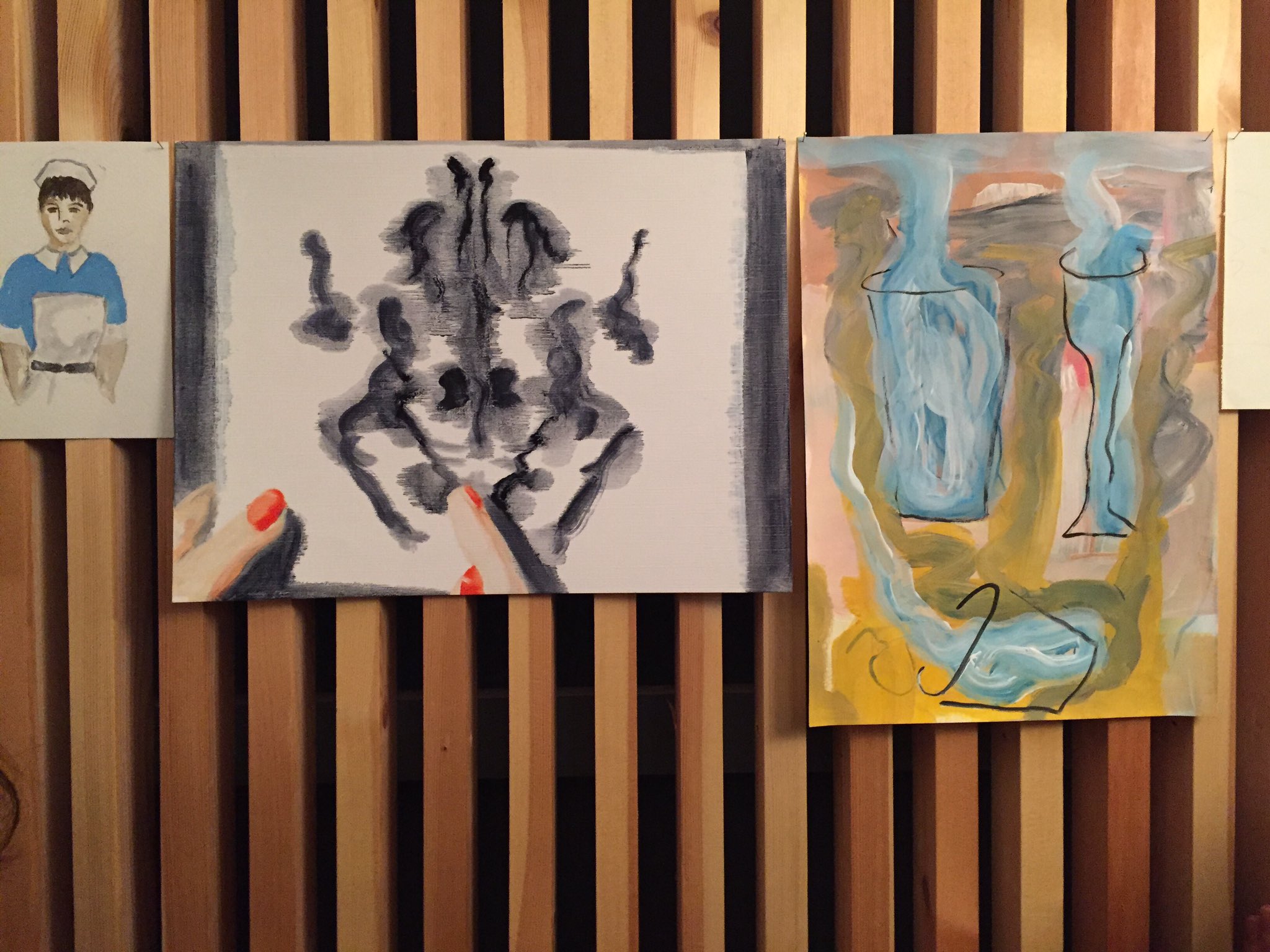 Works by Alex Michon, Cathy Lomax and Tom Mason in 'The Drawing Show'
Most days art Critic Paul Carey-Kent spends hours on the train, traveling between his home in Southampton and his day job in London. Could he, we asked, jot down whatever came into his head?
Categories
Tags