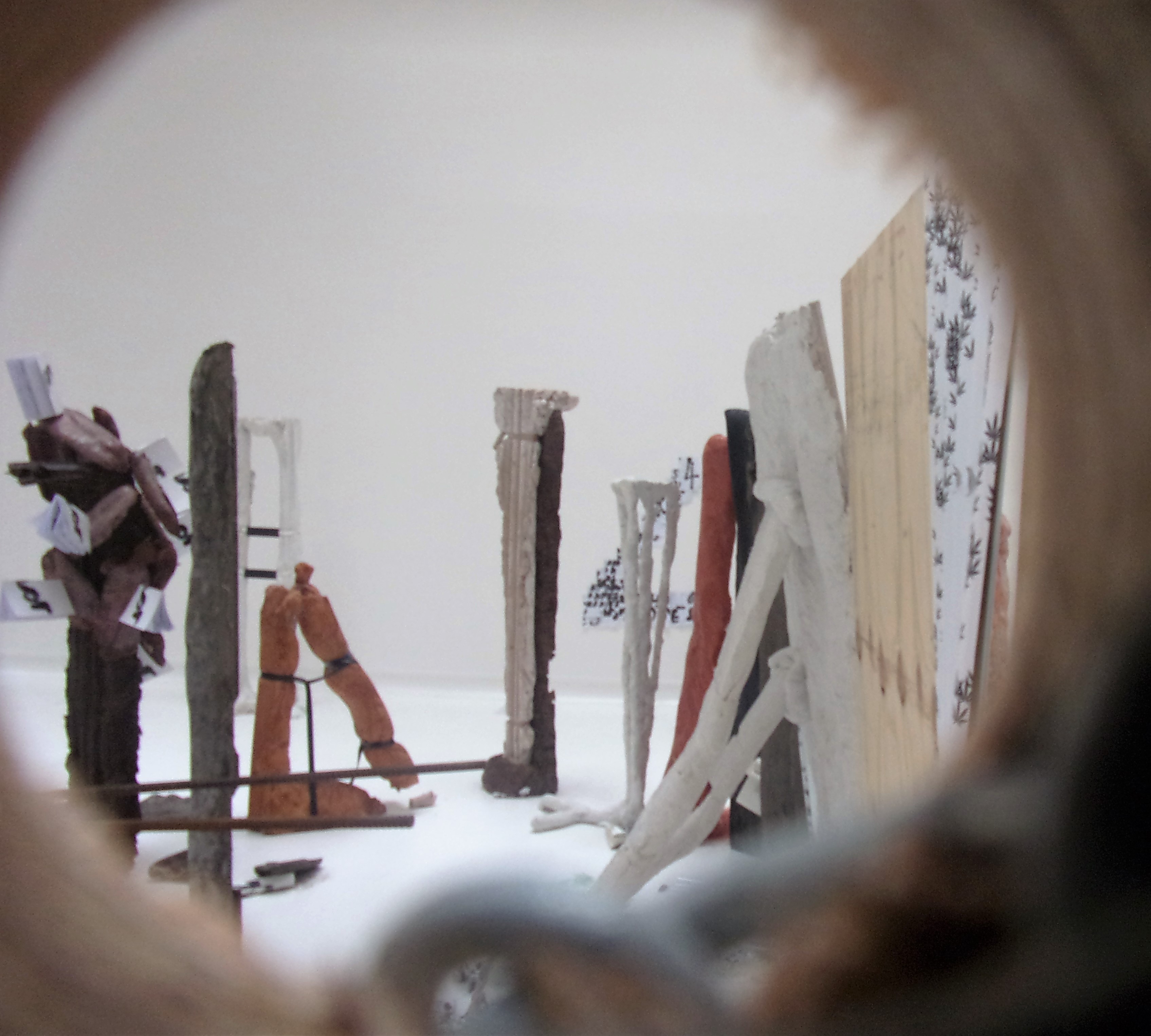 Michael Dean: installation view
The Turner Prize judges have a tough task this year (announcement 5th Dec). Should they recognise the originality of a sculptor who collapses language into body into cityscape with a formal zip which belies his primary material of utilitarian concrete? One, moreover, who was nominated for shows which a British-based art follower might well have seen (as I did, in Amsterdam and South London)? Or should they select one of the other comparatively ersatz artists – Anthea Hamilton, Helen Marten and Josephine Pryde – present on account of shows in America? Aren't there, I wonder in passing, enough good shows in Britain? I'd be tempted to make the Turner a prize for the best show in Britain by an artist based here, in which case the shortlist would have seen Dean joined by, say, Jenett Thomas, Sara Barker and Magali Reus). Anyway, Michael Dean – for it is he who should win under actual or hypothetical rules – describes his aim as giving a hard core form to his writing, which he translates into into a typeface of his design, from which he then generates moulds and casts. Hence we can see abstract alphabets, crumpled pages and his self-published books (used as plinths, and from which he often invites the viewer to rip a page) as well as tongues and clenched fists. The prize, incidentally, is £25,000, only £4,564 more than Dean has included in 'All shores describe touching' in the form of a beach of 2,043,600 penny coins – which fits the sculptural mise–en–scène and speaks to what he calls 'the industry of poverty' – as the amount the Government states is needed to support a family of four.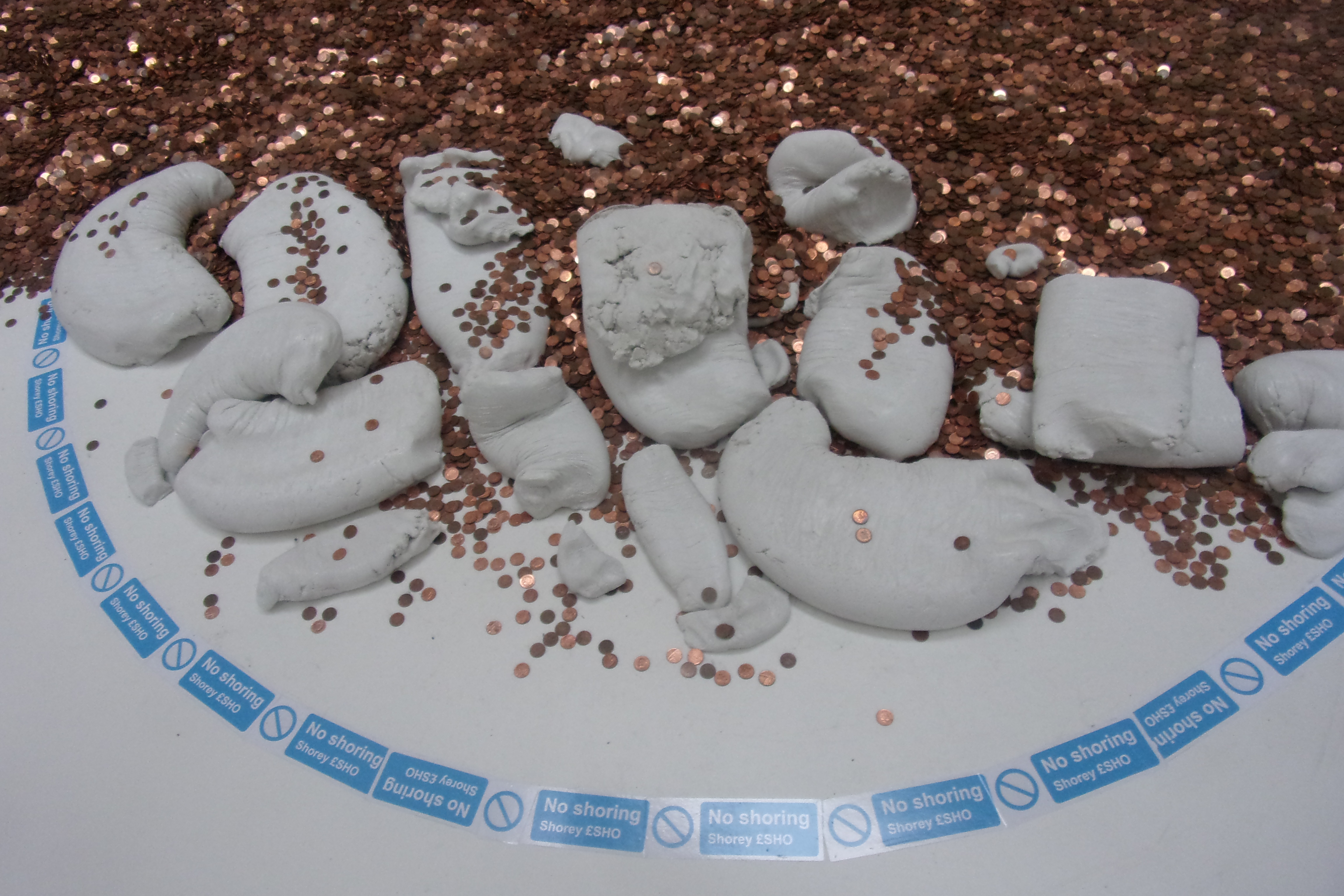 Michael Dean: installation view
Most days art Critic Paul Carey-Kent spends hours on the train, traveling between his home in Southampton and his day job in London. Could he, we asked, jot down whatever came into his head?
Categories
Tags