There are lots of art events happening in London; talks, workshops, tours, discussions and many many more! To help you with the choice Jenny Judova from Art Map London has picked 'The Most Interesting Art Events ' to see in London this week.
---
THURSDAY 20 OCTOBER
Preview:And the Earth Screamed, Alive
6:00 PM – 9:00 PM @ South Kiosk, Unit B1.1 Bussey Building, 133 Rye Lane, London, SE15 3SN
South Kiosk is pleased to present And the Earth Screamed, Alive, a solo exhibition by Emma Charles, featuring a multi screen expanded installation of her 16mm film White Mountain. This fictional documentary focuses on the Pionen Data Center in Stockholm.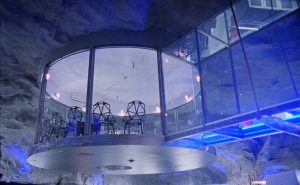 FRIDAY 21 OCTOBER
Preview: John Greenwood 'A Sad Miracle'
6:00 PM – 8:00 PM @ Turps Gallery, 11 Taplow, Thurlow Street, London, SE17 2UQ
John Greenwood's paintings were featured in Young British Artists 1 at Saatchi Gallery in 1991. An important decision to commit to full time parenting rather than pursuing a visible art career has resulted in him developing his work privately over the intervening years. Turps Gallery is now presenting his powerful singular vision.
SATURDAY 22 OCTOBER
8:00 PM – 11:55 PM @ Bethnal Green Working Men's Club, 42-44 Pollard Row, London, E2 6NB
Earth calling Outer Space… Earth Calling… aliens, borgs, avatars, bionic queens, fembots, afrofuturists, shapeshifters, transformers, space strippers, cyborg-punks, sexy monsters, outsiders everywhere unite. We are in CRISIS!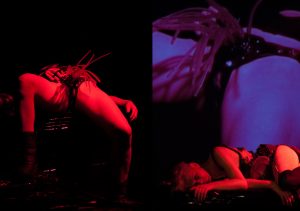 Categories
Tags