There are lots of art events happening in London; talks, workshops, tours, discussions and many many more! To help you with the choice Jenny Judova from Art Map London has picked 'The Most Interesting Art Events ' to see in London this week.
---
WEDNESDAY 12 OCTOBER
Talk – Earth, Pigment and Stone:  Artist Julie Brook's Japan
6:00 PM – 8:00 PM @ The Daiwa Anglo-Japanese Foundation, 13-14 Cornwall Terrace ( Outer Circle), London, NW1 4QP
This talk will introduce a London audience to the nature of Brook's practice, where she makes sculptural work inspired by the specific environments she inhabits using materials found to hand such as earth, pigment and stone.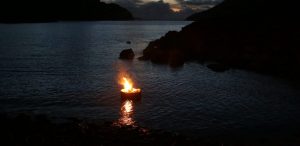 THURSDAY 13 OCTOBER
Praxis 5 | Performances by sound artists/composers/performers Ryoko Akama, Yoko Ikeda, Wakana Ikeda and lo Wie
7:30 PM – 9:00 PM @ Parasol unit, 14 Wharf Road, London, N1 7RW
This is the fifth instalment of an innovative poetry series, presented by Royal Poetics Research Centre and Parasol unit. The evening features the first UK appearance of three internationally-acclaimed performers: Yoko Ikeda (JP), Wakana Ikeda (JP) and lo wie (KR), along with UK-based composer Ryoko Akama. The quartet will perform unconventional scores that explore the relationship between text and sound.
£5 suggested donation |Booking required | lala@parasol-unit.org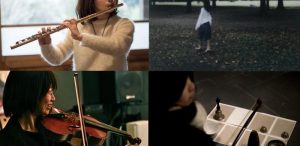 FRIDAY 14 OCTOBER
Artist-in-Residence Closing Event
6:30 PM – 9:00 PM @ The Foundling Museum, 40 Brunswick Square, London, WC1N 1AZ
Artist-in-residence at the Foundling Museum, Rachel Emily Taylor, presents new work developed during her time at the Museum, focused on the absent voices of Foundling Hospital pupils.
Categories
Tags