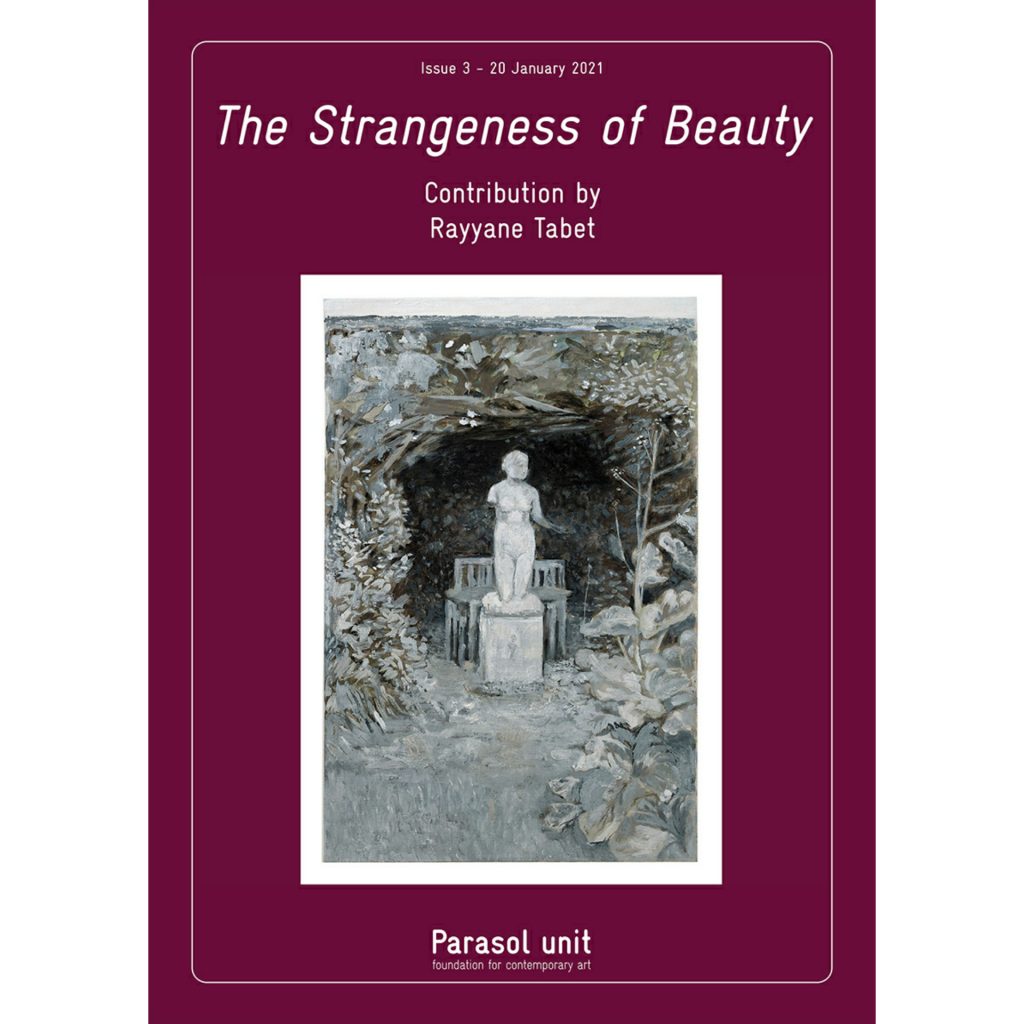 Parasol unit has launched an online project The Strangeness of Beauty which examines the notion of aesthetics in contemporary art and each week we will present a new issue with contributions from invited artists, writers, curators and art professionals responding to questions surrounding the phenomena of beauty and strangeness within contemporary art practice. This online project curated by Ziba Ardalan, Founder, Artistic and Executive Director of Parasol unit, will continue until 10th March 2021 with a new issue published on Parasol unit's website each week. We managed to catch up with Ziba and ask a few questions about The Strangeness of Beauty.
Why have you launched The Strangeness of Beauty?
During these challenging and often discouraging times of the Covid-19 pandemic with enormous pain for the lost ones and limitations in everything we undertake, I as a curator took the honour in launching two modest but demanding digital projects and truly grateful that so many artists and art professionals helped me to realise them. O Sole Mio and now The Strangeness of Beauty are in some ways a reflection on life, as on the one hand they open the door to the concepts of positivity and pleasure, yet at the same time they reveal menaces which are never out of sight. They also reflect my life and professional experience, as a woman in 20th and 21st centuries and someone whose childhood illusion of home was shattered by an unforgiving revolution. I feel relieved to express my thoughts even though they are still subdued.
It used to be really bad to say you liked aesthetically pleasing contemporary art because it was pretty/beautiful is that changing now?
In 2021 it is quite alright to take courage and leave out any taboo, whether it is racial, ideological or intellectual. We have been too long hampered by such matters and just remember in 1995 and during the Australian Open, the great tennis player Pete Sampras stunned the world when he showed his emotions for his terminally ill coach and kept crying during the match, which by the way he won. It was sad to see this, but it was good to realise that that even a strong man could put aside and show the world there is nothing wrong about being human.
Any plans to go analogue? 
Yes indeed, we plan to publish this project as a book, just like O Sole Mio.
The Strangeness of Beauty issue 4 focuses on Venice, beauty and the notion of kitsch with a contribution by Luca Berta and Francesca Giubilei, founders of Venice Art Factory and is now live on Parasol unit's website.
The Strangeness of Beauty issue 5 features an essay and works by artist Katy Moran, due to be published on 3 February 2021.
Access all issues of The Strangeness of Beauty HERE
Categories
Tags