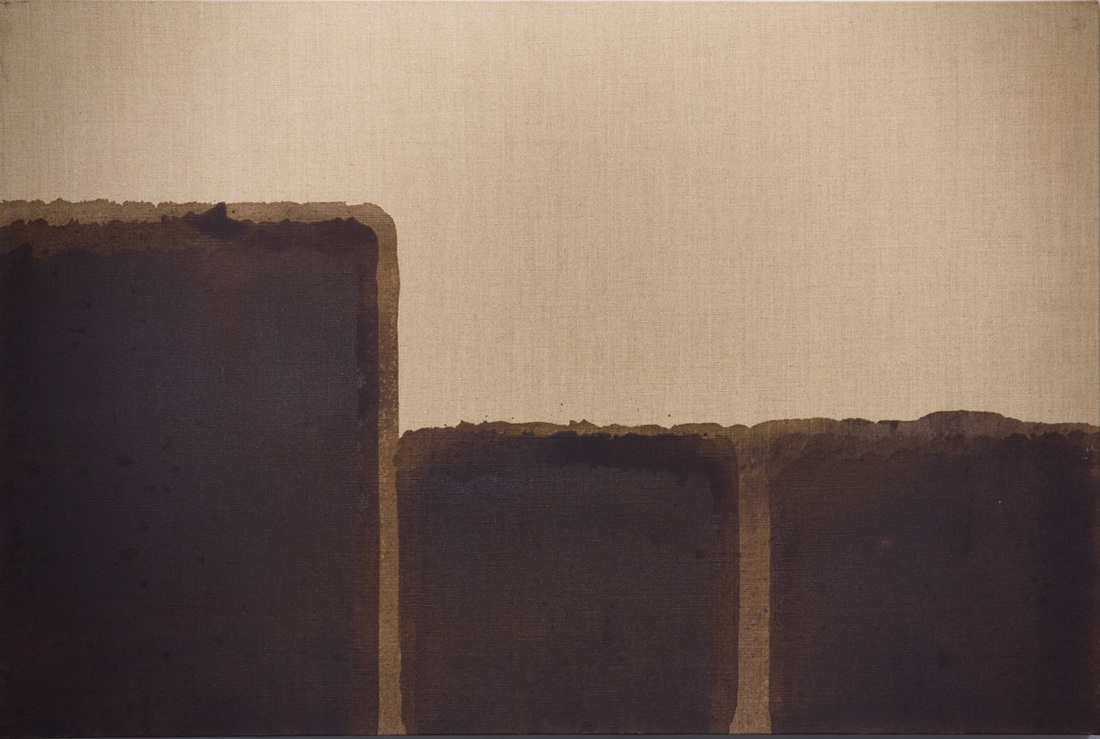 Yun Hyong-keun: 'Burnt Umber & Ultramarine Blue', 1992
Are you a namist? I only ask because I'm pretty sure I can be. Dash Snow, Zipora Fried, Jack Strange – I immediately want to know what lies behind such names. David Smith, Sarah Jones, Ralph Brown – the urge, quite unfairly, diminishes.
And for Anglophones the problem increases with foreign names. Koreans, for example, can all sound confusingly similar to the western ear. Cho Yong-ik, Chung Chang-Sup, Chung Sang-Hwa, Kwon Young-woo, Lee Dong Youb and Yun Hyong-keun are luminaries of the Korean school of Dansaekhwa, but if you'd asked me to name Korean abstractionists a month ago I might only have come up with Lee Ufan and Park Seobo. That partly because Ufan (who's represented by Pace and Lisson and better known for his connections to the Japanese Mono-ha group) and Seobo (recently featured at White Cube) have shown the most widely. Whether or not that reflects the comparative merits of their works, I suspect their relatively memorable names play a role too. Anyway, even if slowed by namism, Dansaekhwa (literally, 'monochrome painting') has been picking up interest lately, and Yun Hyong-keun now has his first London solo show at Simon Lee. His mature style is narrow but intense: water and dirt are invoked through washes of ultramarine blue and burnt umber which combine to form a glowering near-black and bleed out at the edge of geometric forms, generating a trembling beauty due to the differential absorption of the various layers of thinned paint.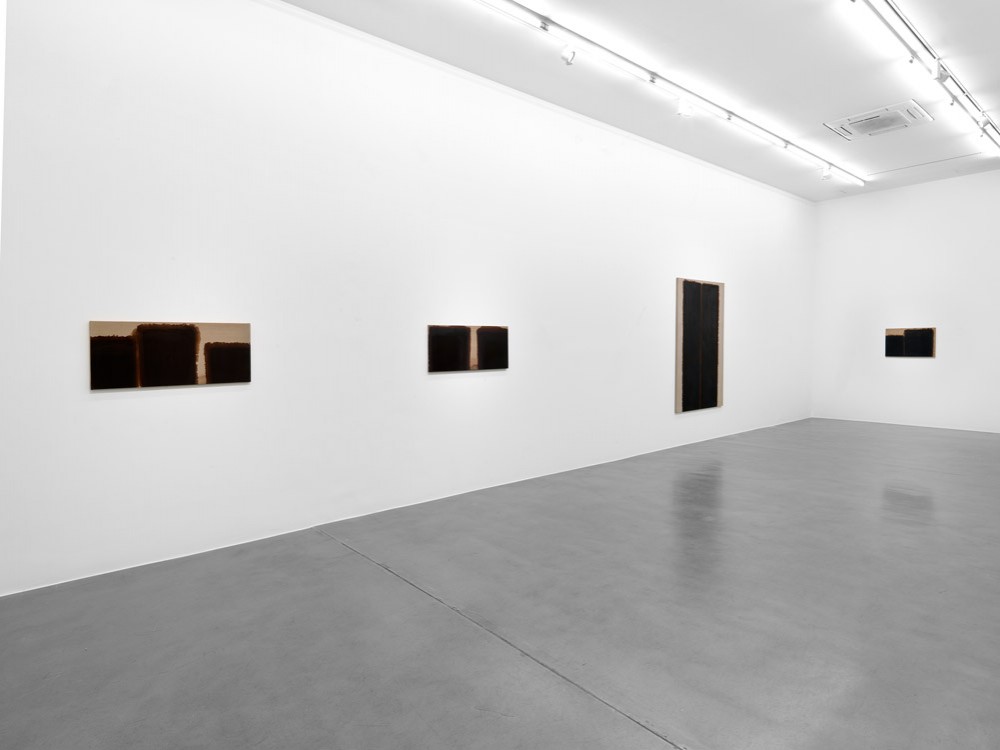 Yun Hyong-keun installation view at Simon Lee
Most days art Critic Paul Carey-Kent spends hours on the train, traveling between his home in Southampton and his day job in London. Could he, we asked, jot down whatever came into his head?
About Paul Carey-Kent